A Word from Us
Message from the Chairman of the Board
Prof.GAN Lian Fang,
Founder of BHI
Dr.Li Bo Tan,
Founder of BHI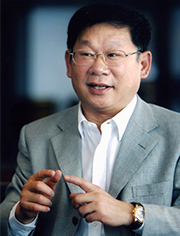 Mr.ZHANG Li,
Founder of BHI
My hope is BHI becomes an application-based university with honesty and integrity, discipline and equality, achieving recognition of the industry, adored by the teachers and students, and gaining satisfaction of the parents, thereby being the cradle for senior hotel management talent of China.
Dr. LI Bo Tan
Chairman of the Board
Message from the President
After years of exploration and practice, our students have graduated and all of them possess good start in their career. Evidently, our talent development model which is widely recognised by the hospitality industry and students as well as state leaders, Ministry of Education, Ecole hôtelière de Lausanne, and accepted by parents, is the route to success for every application-oriented university.
Dr. GAO Song Tao
President of BHI
Associate Chairman of China Tourist Hotels Association