Internet's Impact on Hospitality—Lecture by Mr. Richard Deutl
On 25 May, 2018, BHI invited Richard Deutl, GM of The ST. Regis Beijing to deliver a lecture to the students as a part of CHEI (China Hospitality Education Initiative). The HR training manager of the ST. Regis Beijing also presented.

CHEI is a charitable initiative with programs that are broadly distributed across mainland China. The initiative's focus is on universities and vocational schools and offering several programs to faculty members and students that expose them to real-life hospitality operations and experiences. CHEI's mission is to prepare youth in China for rewarding careers in the hospitality industry by enhancing teaching resources, offering real-world operational experiences and engaging a community of inspired educators.
Mr. Richard Deutl, GM of The ST.Regis Beijing
Mr. Richard Deutl started with his own experience from a grass-root杜staff to a general manager. He also introduced hotel digital management, e-commerce and social media's impact on hotel.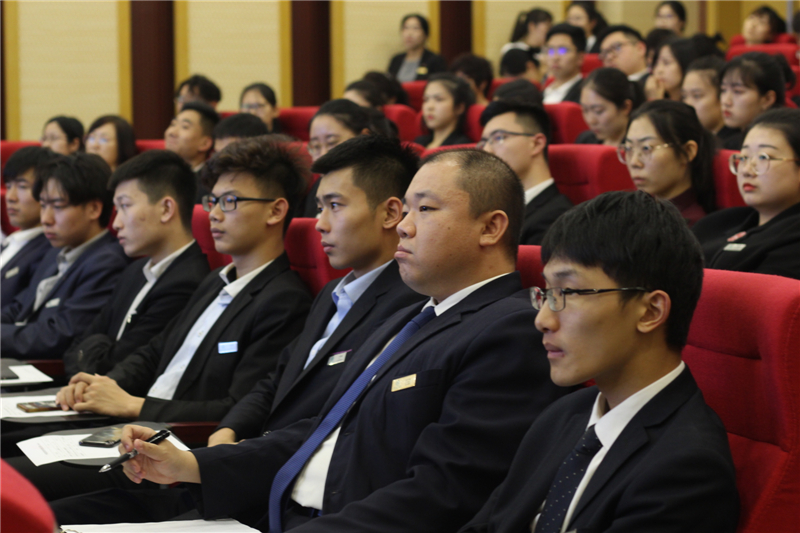 Mr. Richard Deutl's introduction was based on four aspects including digital marketing, e-commerce, social media and customer feedback.
He mentioned that the advanced network technology should be utilized in digital marketing to expand the new market and attract new customers in the most efficient and economical way. E-commerce, as a new business operation mode, was chosen by more and more people. He told the story of Alibaba to generalize his view.
A Wechat Interaction Activity Set by The ST.Regis Beijing
Talking about social media, he expressed that showing your brand character was necessary to maintain loyal customers and you should show that when you interacted with customers on social media.
The lecture ended with the Q&A. Mr. Richard Deutl shared his hope that BHI students could stand down to earth and try their best to prepare for the future.
Youth League Committee
By Wang Dayuan
Photo by Sun Xinyu
Translated by Danielle Feng