Career and Internship opportunities abroad for BHI students in Mauritius
A new partner of BHI, People Potential Hospitality from Mauritius, came to visit our campus and introduce Hospitality and Tourism in Mauritius Programme to BHI students. More than 30 students attend the presentation. This programme offer BHI students the 6-12 month Career and Internship opportunities in Mauritius in some of the top luxury resort hotels in the island.
Communication between the students and the representative from People Potential Hospitality
Mauritius is an island nation in the Indian Ocean about 2,000 kilometres off the southeast coast of the African continent. It is one of the world's top luxury tourism destinations. It possesses a wide range of natural and human-made attractions, enjoys a tropical climate with clear warm sea waters, attractive beaches, tropical fauna and flora complemented by a multi-ethnic and cultural population. These tourism assets are its main strength, especially since they are backed up by well-designed and run hotels, and reliable and operational services and infrastructures. In past 10 years, more and more Chinese tourists visit Mauritius and there is a strong demand for hotel talents who can speak Chinese and know Chinese customer well.
"You gather the idea that Mauritius was made first, and then heaven; and heaven was copied after Mauritius." Mauritius, the sparkling crystal in the turquoise waters of the Indian Ocean, is so charming that even Mark Twain was so generous in his praise.
Opportunity to experience unparalleled beauty
People Potential Hospitality and Tourism in Mauritius Programme is a programme facing all students majoring in Tourism, Hotel or Hospitality management. The programme offers training with reputed lecturers who will teach modules like geography, history, service quality, crossing cultures, hotel industry and tour guiding. The practical sessions in this programme allow students to go on their interships in the top hotels and resorts.
Sofitel Mauritius L'impérial Resort & SPA
Intake: September 2016
Duration: 6 months
Successful candidates will be selected based on the application form submitted, an English entry test as well as an interview.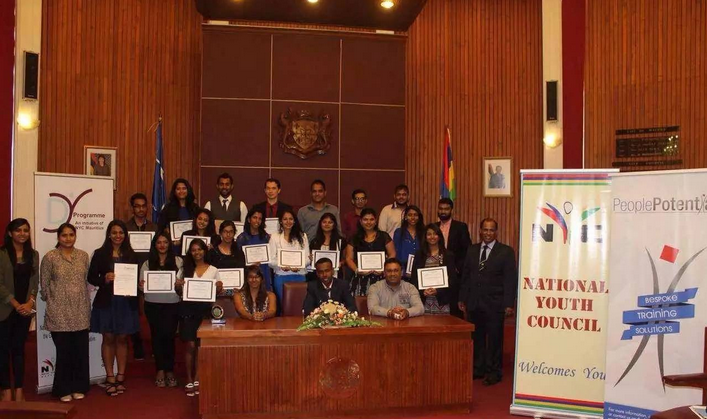 People Potential "Graduates"
People Potential is a Mauritius Qualification Authority (MQA) recognized training institute, which trains mostly in the Hospitality and hotel sector. The company's portfolio of clients (hotels and resorts) comprises mainly 4 and 5* establishments like Sofitel So, Sofitel Imperial, The Residence, Shangrila Le Touessrok, Hennessy Park hotel to name a few.
Feng Lijin Executive Office
Feng He/Translation International Exchange Center