Rain cannot stop the fun! The Second BHI Grass Music Festival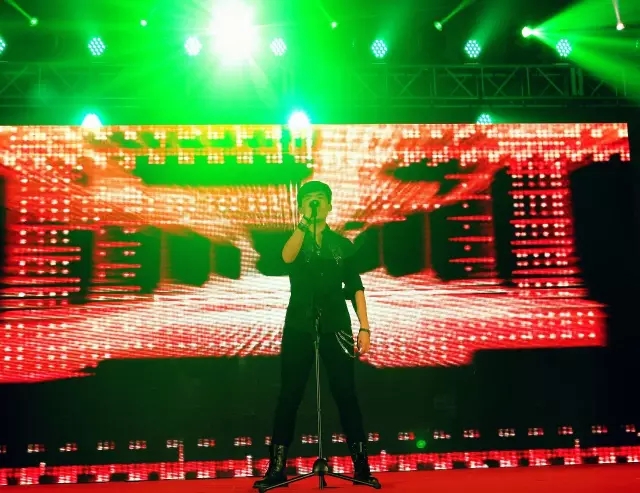 The Second BHI Grass Music Festival, organized and hosted by the Students' Association Union was held in the ballroom of the Teaching Hotel. The festival was originally planned to be held at the playground which is spacious enough to hold more than four thousand students. Unfortunately, the unexpected rain forced us to change the venue to an indoor facility. However, the downpour didn't stop the students' enthusiasm nor the performances. They rushed into the ballroom where there were no chairs to sit. Don not worry about that because nobody would like to sit while watching such a great performance.
The ballroom filled with students and teachers
Students from several associations including dance, Han Clothing , drama, teachers and administrative staff performed hit songs, hot dances, funny short plays and so on.
Han Clothing Association's performance
SweatSweet Dance Club
Joint Stage by student and teacher
The festival is an exciting all-students event. The Second BHI Grass Music Festival is an inpiration on students' passion and energy.
One of the most attractive parts: Lottery
After the festival, the eager to see the coming of the Third BHI Grass Music Festival in 2017 were obviously expressed by all attendants.
Gong Menghan, Gao Tianqing Marketing Consultancy, Students' Association Union
Zhang Yan Administration Department, Students' Association Union
Yang Haiyu Admission Office
Feng He/Translation International Exchange Center