Voluntary Blood Donation, Grateful to You/ Report for the Voluntary Blood Donation of Students in Beijing Hospitality Institute
Warm Heart with Blood Donation in Warm Spring
Beijing Hospitality Institute Red Cross Society organized a voluntary blood donation activity at the library lecture hall in cooperation with Daxing District Blood Donation Office on April 23rd.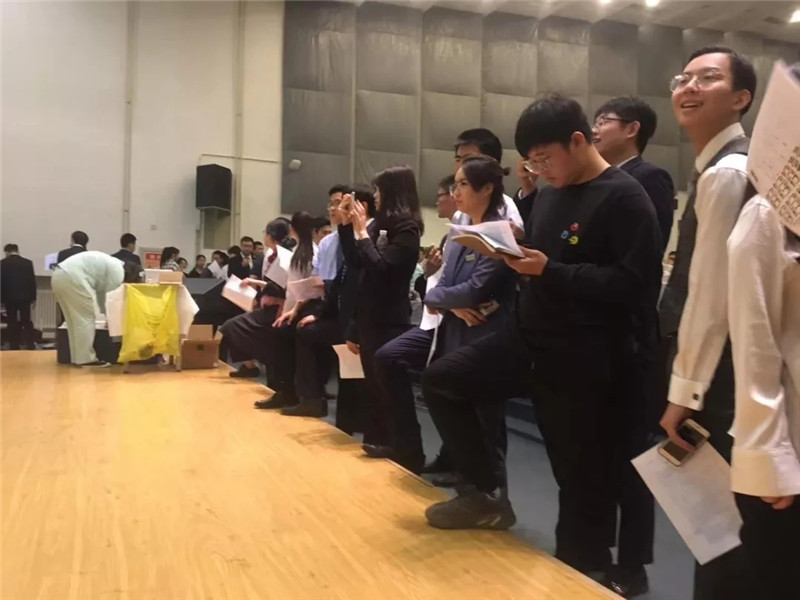 Students queued in front of the lecture hall before the activity on that day. Among all volunteers, there were not only freshmen who firstly attempted blood donation, but also senior students who had joined for many times. When being asked the reason by the journalist, many students gave impressive answers.
"It is the second time for me to join voluntary blood donation. This decision is mainly up to my family. I grow up with my grandparents. As they are keen to public benefit activities, I also gradually take interest in public benefit. They take me to donate blood on my 19th birthday for the first time. I join voluntary blood donation for the second time today, and plan to donate blood once a year". -Cui Haoyun, Year 2
"This is my first time to join voluntary blood donation. I do not have too many thoughts about the decision. I just feel that I should make some contributions to the society and do something meaningful as I have gained many benefits from it".
-Liu Yilin, Year 2
At the activity site in the lecture hall, students were busy filling in the application form on stage, and doctors and nurses performed their duties on stage. Though some students donated blood for the first time and felt too nervous to stare at the needle, they still held out till the last. Some students went in company with their friends so as to encourage each other.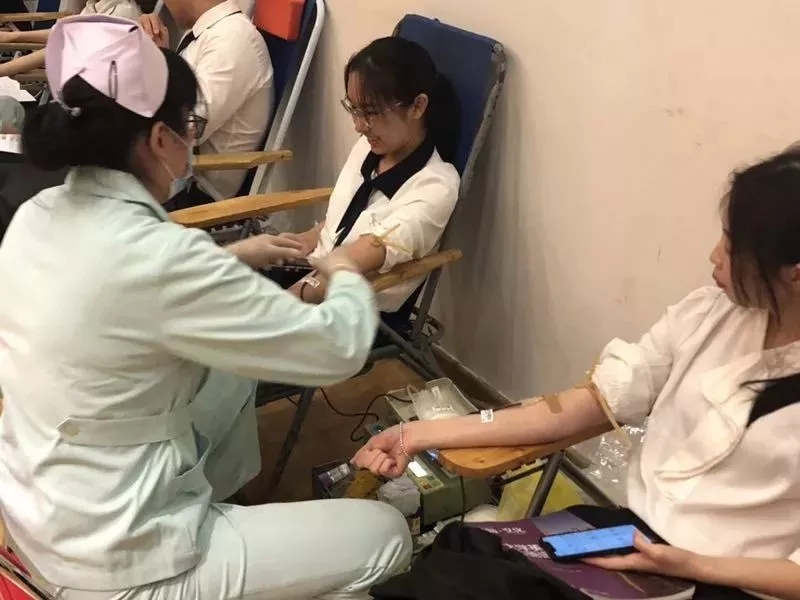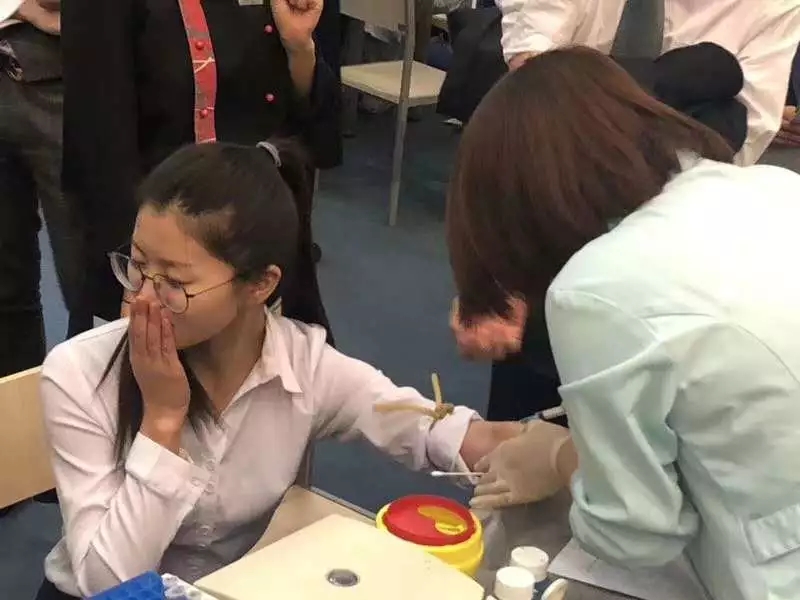 Even the girl afraid of pains courageously stretched out her arm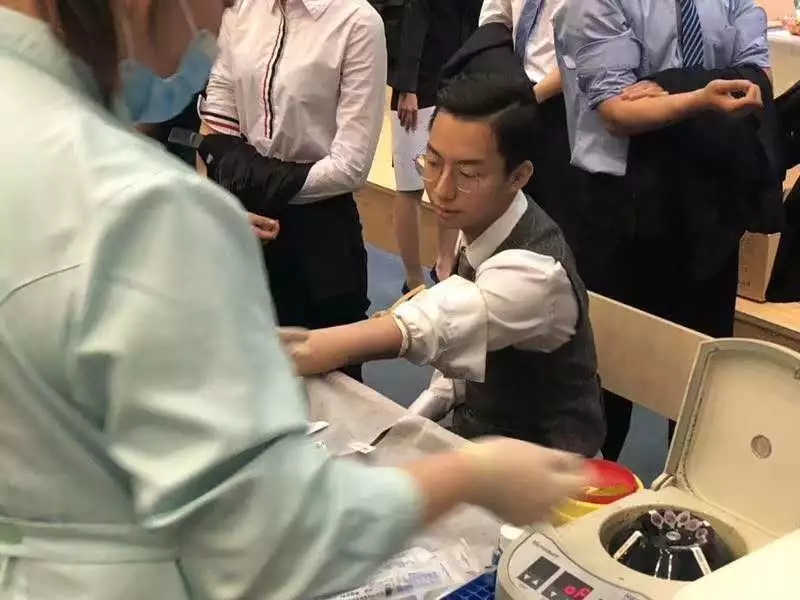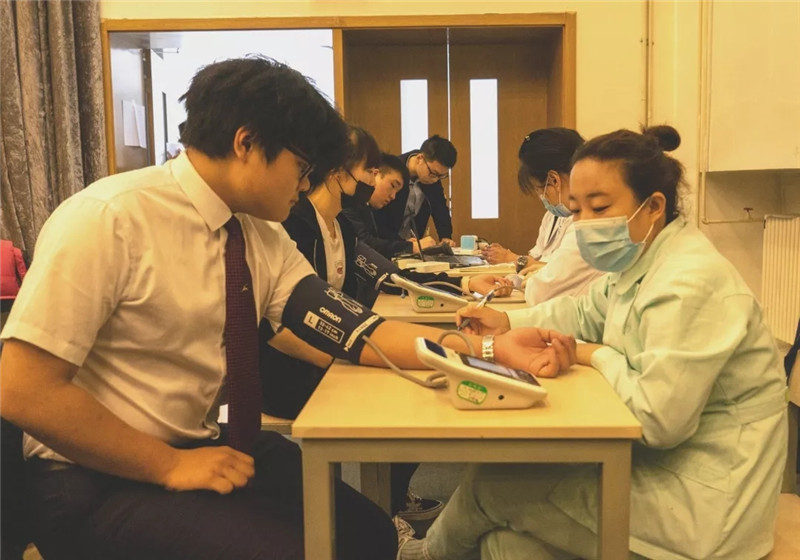 Boys all vigorously attended the activity
At the activity site, on the one hand, well-organized Youth League Committee teachers and volunteers patiently instructed students, on the other hand, they prepared a cup of sweet water and a bag of biscuits for students to supplement carbohydrate.
Within less than three hours, the blood donation activity altogether attracted more than 200 students. After physical examination, 153 students successfully donated blood. The number of participants was far beyond the expectation of Daxing District Blood Donation Office staff.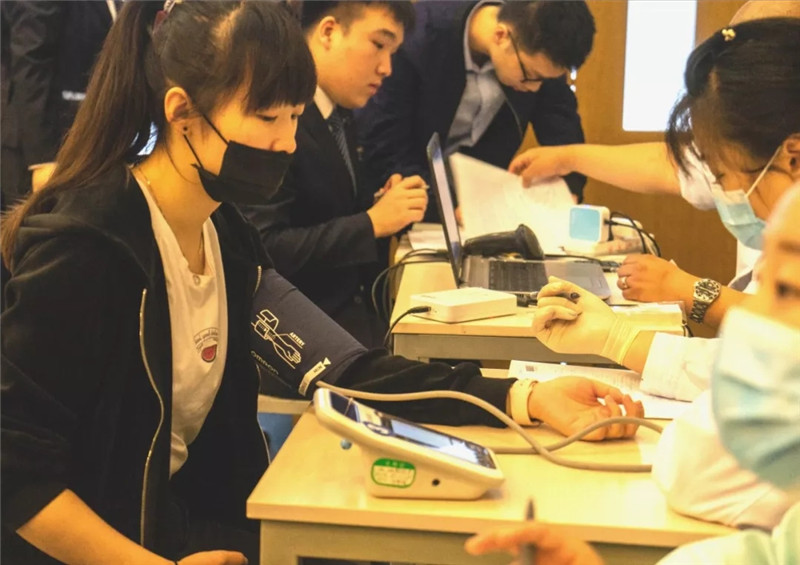 Daxing District Blood Donation Office staff sang high praise for the activity. "We extend our gratitude to all students for their strong sense of mission and responsibility in the lofty cause of voluntary blood donation, and we really appreciate that the activity has been forcefully and orderly organized on site".
Voluntary blood donation and priceless love. One voluntary blood donation possibly brings the hope of life. With focus on cultivating the dedication spirits of teachers and students, Beijing Hospitality Institute extends sincere thanks to all students who join in the blood donation activity.
Photo by Zhou Weixiang, Year 1, Youth League Committee Joint Association
Cui Haoyun, Year 2, Youth League Committee Joint Association
Zhang Yishan, Youth League Committee Office
Written by Cui Haoyun, Year 2, Youth League Committee Joint Association, Meng Huanyu, News Center
Edited by Ji Wei enrolled in 2017, Youth League Committee Joint Association