BHI Hospitality Industry Appreciation Banquet: One Night in Shanghai
On 17th December, 2015 BHI Hospitality Industry Appreciation Banquet had been held in Ball Room of BHI's Training Hotel. The general managers, HR directors, Sales & Marketing Directors from more than seventy well-known international hotels have gathered together with BHI's leaders, teachers and students, celebrating more in-depth cooperation relations of both parties. Those who haven't caught up to participate in this banquet, please do not obtain regret feelings, in this picture mainstream era, our editor will describe this annual grant banquet for you, enjoying exciting moments of this awesome party.

Theme: Shanghai Style
Each grant event of BHI has its own style, and 'trend of back-to-ancients' is the theme of BHI tonight.

Impeccable plan and design such as, phonograph, ancient microphone and camera have guided guests back to the thirties Shanghai City.
Charming ladies and gentlemen: people story
Guests, teachers and students have dressed up with Chinese qi-pao and formal attires to attend this banquet. Ladies with splendid attires have shown elegant, attractive, charming and gorgeous visual banquet, which is called 'Asia Beauty'. At that time, their charming pictures were flooded into our We-chat moments.

Have you ever been surprised by them? Their elegant appearance and behavior have reminded me of women authors, who are full of artistic features, like Zhang Ailing.

Polite and gentle characteristics: gentlemen were also attractive.
Classical Performance

At the beginning of this banquet, President Dr Gao has expressed warm congratulations by 'welcome back home'.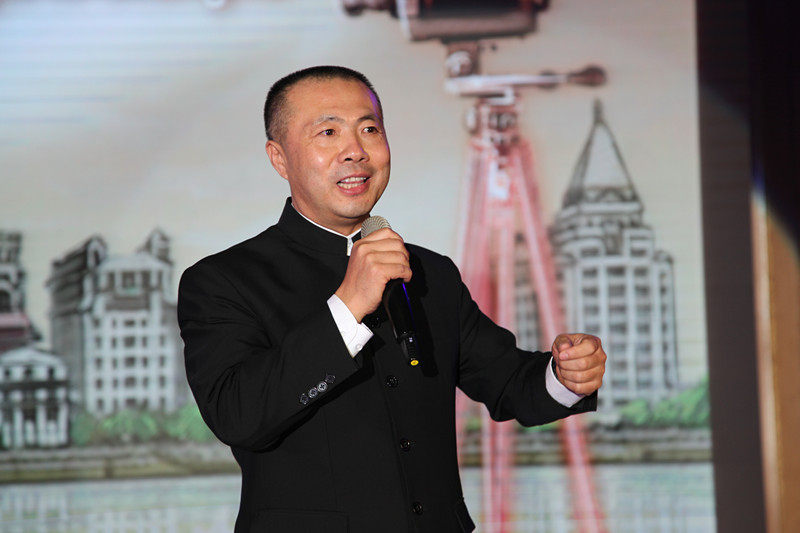 Combining with charming Shanghai theme, back-to-ancient style, BHI students have performed extremely memorable programs and their professionalism, talents and skills have been highly praised by hospitality industry guests.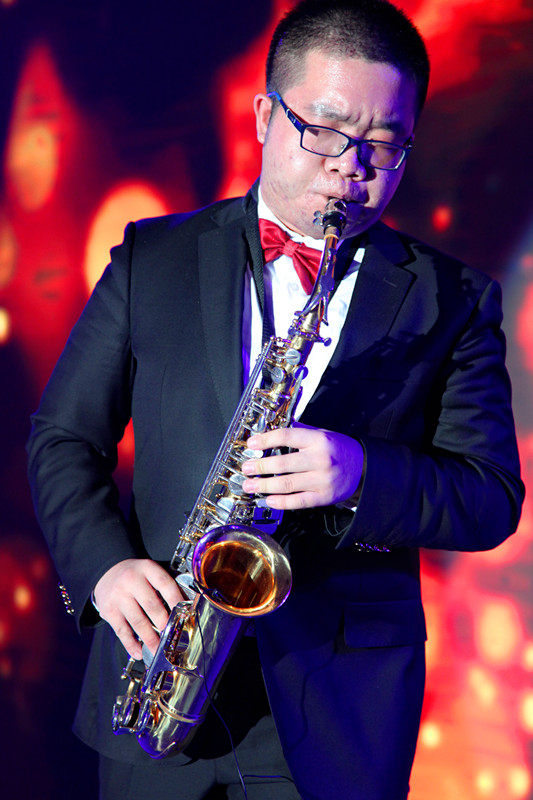 In this fantastic stage, Mr. Lau, director of quality audit department, has shown a Cantonese classic song—Shanghai Bund, meanwhile, who has been a guest performer and acted as a famous movie star—Xu Wenqiang.

Big bosses from hospitality industry have awarded for performers.
During this appreciation party, managers from industry have awarded for faculties and students who had won the prize of competition "BHI in my eyes—photograph competition" and "My Dream Hotel".

Guests' charming style
Guests were taking photos in front of the artistic background, who have dressed up gorgeous formal attires and splendid suits.
Alumni were coming!
Grade 2009 BHI alumni—Li Yiran (the left three) has returned to this meeting and shared his work experience with BHI students.

General Manager, Mr. Roger, has taken group photos with BHI students, who have ever been internship members in the Ritz-Carlton Beijing Financial Street.
Every BHI student has double identities, a university student and a hospitality member. Sometimes, people cannot distinguish whether they are in the student stage or in the career stage, because as university students, they have already acquired rich hospitality management experience, who always says that: 'The General Manager and HR director are not only our bosses but also our family members and friends.'