Inspiration and Enlightment: BHI Management Delegation Paid a Three-day-visit on EHL
At the end of May, BHI's management delegation went on an exchange visit to EHL for three days expected to boost BHI ties with EHL and get to the bottom of its training mode and class setting.
EHL students (1)
EHL students(2)
EHL students(3)
The exchange visit started with the discussion in depth on academic administration with Pierre Ihmle, vice dean, Programs and Academic Administration. What's more, Eric Molle from Internships and Career Office introduced the students management mode to BHI management team. The following four meetings witnessed the precious discussions on faculty development, student council, planning and administration and student business project. The lectures on Human Resource Management given by Professor Stéphanie, Cheese and Wine by guest speaker, Customer Information and Distribution Channel Management by Maggie Chen and Finger Food by Darren Allard also left fantastic impression.
Meeting with Pierre Ihmle, Vice Dean, Programs and Academic Administration
Meeting with Eric Molle, Internships and Career Office Manager
Besides, delegates were shown the advanced facilities in the college and had a bite of EHL. The food and service in the Food Court, M bar and Berceau des Sens were wonderful and satisfying. At the end of the visit, the team had a warm chat with BHI students studying in EHL at present. Students shared their precious experience in EHL and made conclusions and prospects on themselves.
The visit around EHL
Discussion after meeting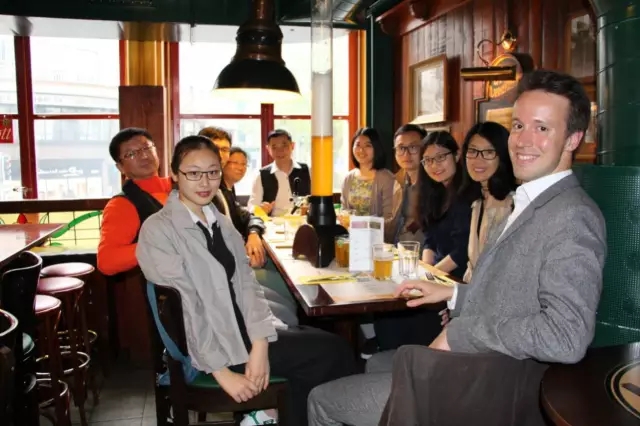 Reunion with BHI students
Delegates Introduction
Zha shiju, the director of BHI Programs and Academic Administration;
Guo Ruihuan, the deputy director of BHI Hospitality Management Department and the general manager of the Teaching Hotel;
Zhang Yanjun, the director of BHI Internship and Career Center;
Hu Hao, the director of BHI Programs and Academic Administrative Center
Hu Hao Academic Administrative Center
Chen Ning International Exchange Center
Feng He/Translation International Exchange Center