Back to the Origin: 2017 EHL Introduction Programme Was Launched
With the objectives that elaborate criteria in career management, planning and job search; practise skills in case study analysis; compare and contrast Chinese and Swiss hospitality practice and so on, BHI students welcomed the sixth EHL Introduction Programme. 
 Montreux Tour before Courses
BHI Students and Faculties
Beautiful Photo Taken by the Students 
Warm Welcome Dinner Held by the Host
February 11, 2017, bags were packed and 24 BHI students and two teachers started their journey in EHL. It took two weeks for BHI students to attend EHL courses and hotel tour in Lausanne. Mr. Jiang Jiagang and Ms. Zhang Le, experienced lecturers from Hospitality Management Department of BHI were responsible for the translation, tutoring and management both on and off class.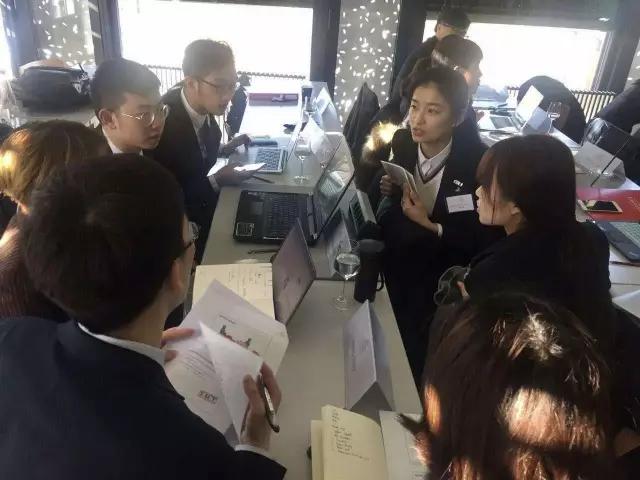 Heated Discussion
Practical Arts Course
By BHI Students
Flower Arrangement
Among intense courses, EHL also organized hotel tour for BHI students.
In front of Beau-rivage Palace
Having seen the scene of Lausanne at 11 pm after a whole day's brainstorm, quarreled with group members over projects, and hugged each other after a successful presentation, made up a huge part of each BHI student's experience.
BHI students composed their Programme Report at great length.
"Mini research and case study really do a great help to me. Seeking and solving problems on my own is a good way of self-improvement."
"EHL students dress like a real hotelier, while I dress like a textile worker. BHI shall give courses on dressing and fashion."
"BHI has made great changes during these years, but she still has a long way to go. I have faith in BHI, because everything is or will be on the right path."
Mr. Yateedran Sinh, CEO of LHC (First one from left) Awarding Certificates to BHI Students
It is a journey of growing up, self-improvement and goal setting. BHI students are expected to make more remarkable achievement on the enlightened furture.
EHL Introduction Programme Participants
Danielle Feng
International Exchange Center