The Beckon of Spring: BHI Enrollment Season in 2017
In March 2017, Beijing Hospitality Institute starts the busy enrollment work. Its beautiful campus with spring in the air is beckoning for the future hoteliers from all corners of the country.

Spring in BHI
Besides the beautiful campus, the curriculum and facilities are distinctive.
Respect yourself and others; work professionally and take the responsibility; be optimistic and physically and psychologically healthy; love life with a wide range of interest. Those are the new ladies and gentlemen that BHI cultivate.
Since the foundation in 2008, Beijing Hospitality Institute has always been focused on the cultivation of senior management personnel in the hotel and hospitality industry. The major of Hospitality Management consists of six directions: Hotel Operation Management, Finance and Investment, Luxury Management, Modern Marketing, Human Resources Management and Entrepreneurship.
Wine Tasting Class
Food and Beverage Service Class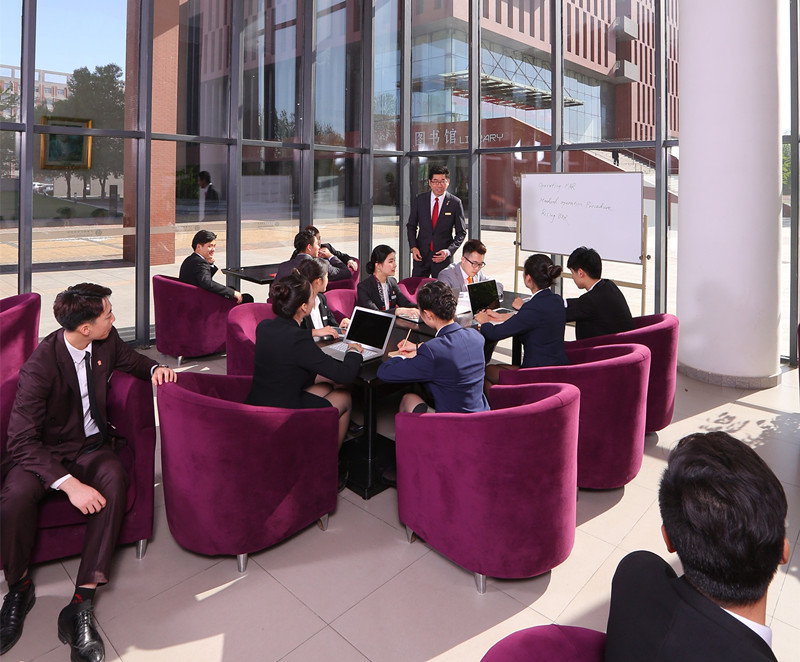 Relaxing Classroom Atmosphere
Students begin with the basic hotel practical skills, and then study operation management and business courses, and then rise to senior management courses. They do operational internship in famous hotels and companies in the 3rd semester and do managerial internship in the 6th semester for valuable working experience. The last year is the strategic stage integrating knowledge, skills and experience. Students can choose different directions according to their interest. Thesis aims at enabling students to solve the practical problems in the hotel management and choose career based on their professional preferences. It lays the foundation for future career development.
Beijing Hospitality Institute sincerely welcomes you!