Providing Hotel Training at Tajikistan: BHI teachers became attached to the
From August 5th to September 2nd, BHI teachers, Sun Hao, Song Gang and Cui Chao, provided hotel service training in Safar Hotel in Dushanbe, capital of Tajikistan. This training, containing rooms service training and catering service training, was conducted for the front-line staff and managers of the hotel to improve the level of management and service of the hotel.
BHI teacher Sun Hao(middle) and hotel trainees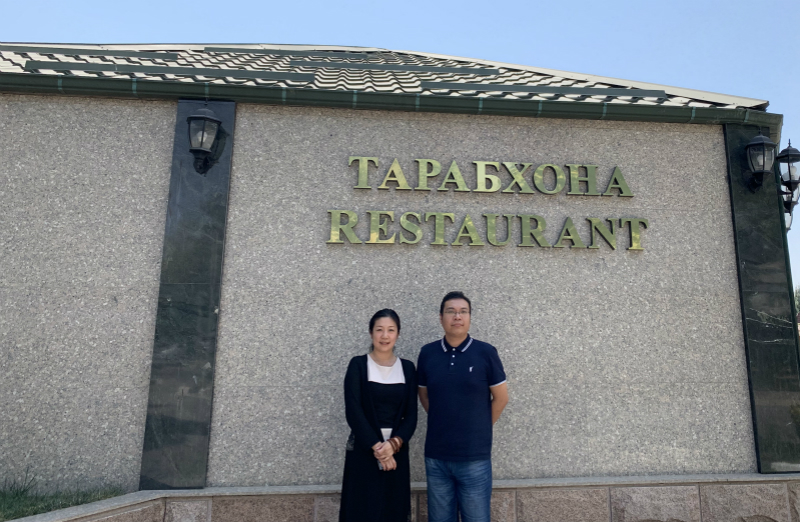 BHI teachers Song Gang(right) and Pan Ying(left) at Safar Hotel in Dushanbe, capital of Tajikistan
Mr. Song Gang lectured mainly about two modules of housekeeping service and butler service. During the training, Mr. Song made detailed explanation and demonstration of "room cleaning、guest items damage and keycard management" housekeeping module and "wardrobe sorting、packing and packaging and clothing ironing" in butler service. For the trainees, it was the first time to know many of the points explained by Mr. Song, so the professional explanation let them harvest a lot.
Mr. Sun Hao provided professional training for the reception service at front desk. Before the start of the training, Mr. Sun took the initiative to communicate with the hotel staff to know the basic situation of the hotel at the current stage in order to further optimize the training program of this module. The hotel staff praised the professional and rigorous attitude of BHI teachers. During the training, Mr. Sun guided the trainees to carry out practical exercises and designed a vehicle management process for the hotel according to the specific situation there, so as to help the hotel further improve the service quality and efficiency from the perspective of standardization.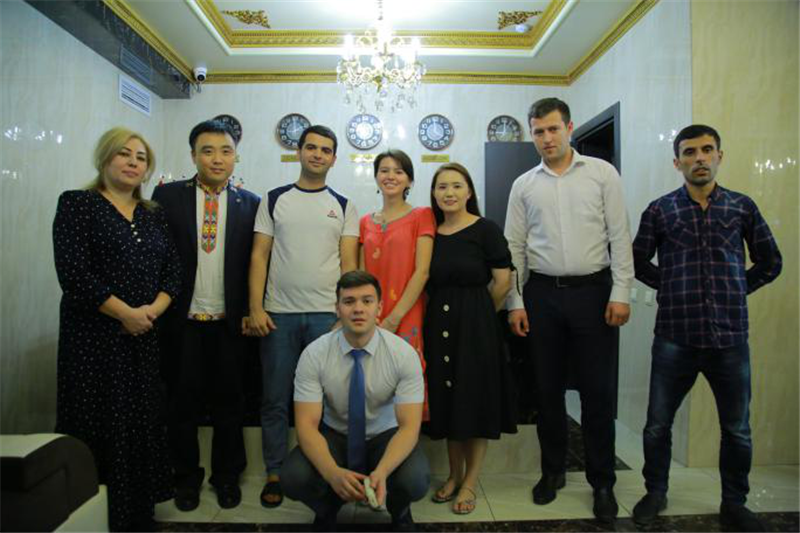 Mr. Sun Hao (second from left)and the trainees of the front desk of Safar Hotel
Mr. Cui Chao was in charge of the training module of catering service. During the training he instructed the trainees to simulate real restaurant operation process. Every day in the hotel, you could see hands-on demonstration of Mr. Cui and lively practice of trainees in groups. Mr. Cui shared a large number of practical cases with students to stimulate students to think deeply on catering service. The humorous atmosphere in Mr. Cui's class also fully aroused the trainees' learning enthusiasm and high participation in the course.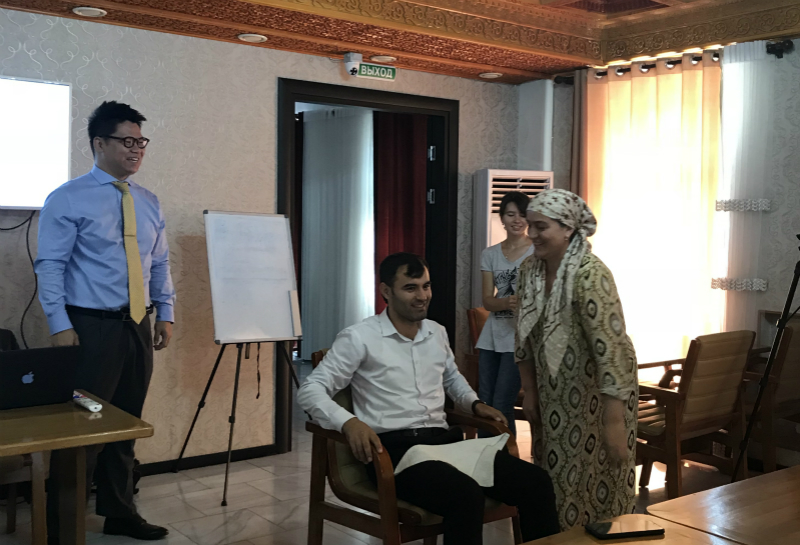 Mr. Cui Chao( first from left) was interacting with the trainees in class
This training is another overseas training project that conforms to the development idea of "the Belt and Road" after BHI teachers participated in "the Belt and One Road" Zanzibar training project. Beijing Hospitality Institute has always been adhering to the internationalization concept and its unique cultivation model as well as teaching method has gradually been recognized internationally. Beijing Hospitality Institute will respond to the call of the national "Belt and Road" strategy, actively exporting professional hotel management training, and constantly improving the level of exchanges with the rest of the world.
Editor: Li Shuang, Business Development Department
Translation: Zhang Weicai, Foreign Language Department