BHI Teacher Went to EAHM for Visiting Teaching
Academic exchanges between BHI and EAHM have been going on for ten years. Mr. Cui Chao, BHI teacher of Professional Foundation Office went to EAHM for visiting teaching this January. During this new semester Mr. Cui Chao was in charge of teaching Chinese course to EAHM students and co-teaches Service Marketing with EAHM professor.
When entering the class in EAHM for the first time, Mr. Cui applied the 5H teaching concept of BHI and developed Chinese course into an interesting and practical course with rich connotations. Students recognize the teaching methods of BHI and are increasingly interested in Chinese language and culture.
Mr. Cui Chao guided the students to one Chinese restaurant for field trip
In addition to Chinese course, Mr. Cui also brought professional knowledge to Service Marketing course he co-taught with EAHM teacher David Butterton. Many students who take both Chinese and Service Marketing courses say that they have experienced the diversity of teaching methods of BHI teacher, as well as the skills to inspire students to think and guide them to study independently in the teaching process. Mr. Cui was also invited as a Guest Speaker to share the development status of online Digital Marketing in China in Digital Marketing class of MBA program.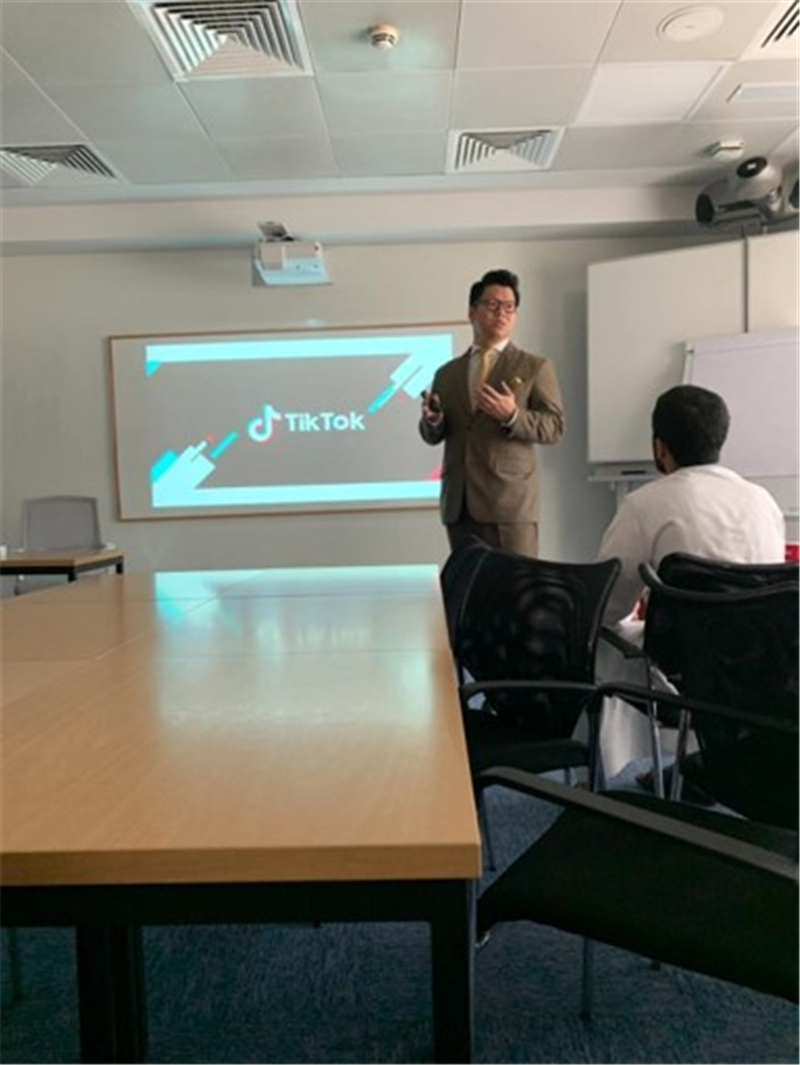 Mr. Cui taught Service Marketing course
In addition to his busy teaching job, Mr. Cui also actively participated in various activities in and out of EAHM to promote Chinese culture and promote diversified exchanges between schools. During the period of Chinese New Year, Mr. Cui and another student from China made Kung Pao Chicken for EAHM students and faculties of New Year party.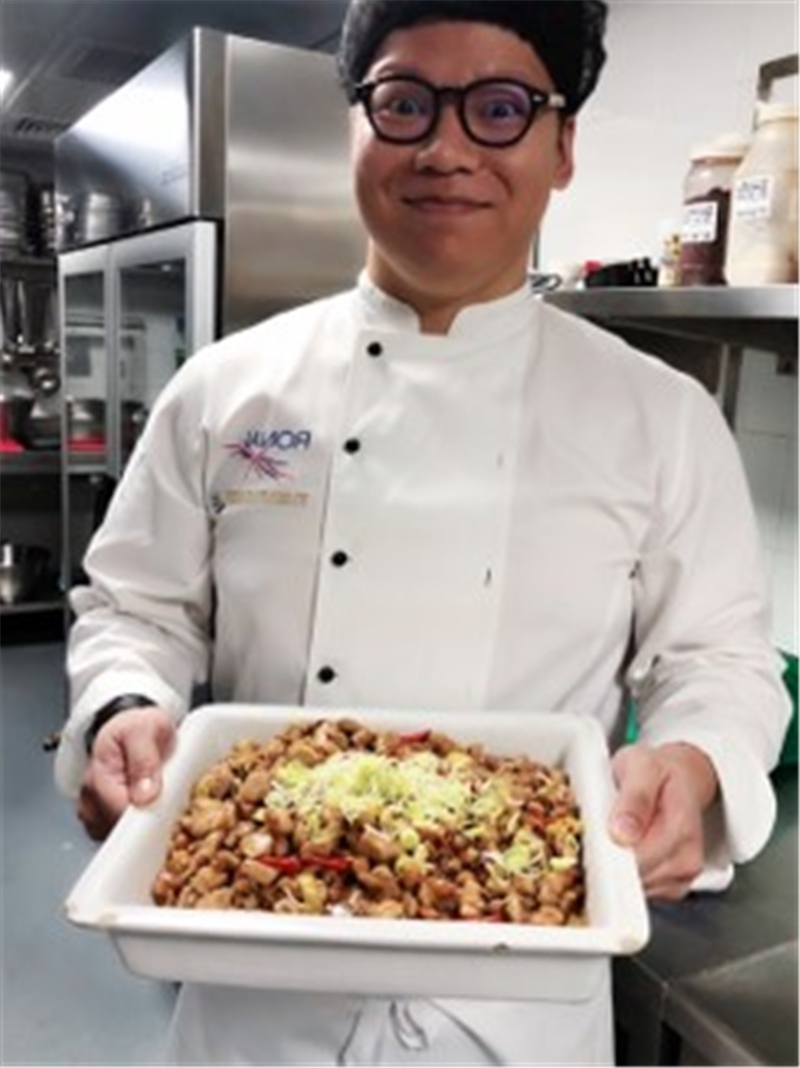 Mr. Cui made Kung Pao Chicken for New Year party
This visit will last until April 2020. Mr. Cui Chao will continue to fully demonstrate the teaching concepts of BHI in EAHM, so as to enhance the mutual trust between BHI and EAHM and deepen the cooperation between each other.
Photo & Text: Professional Foundation Teaching & Research Office