President Liu Jun and his Delegation of City University of Macau Visited BHI: Opening A New Chapter of Cooperation Between the Two Schools
On May 12th, Professor Liu Jun, president of City University of Macau, Dr. Li Xi, executive vice dean of School of International Tourism and Management, and Dr. Shen Huawen, curricula director of School of International Tourism and Management, visited BHI to have a look at the teaching facilities of BHI and discuss cooperation issues between two schools. Dr. Gao Songtao, president of BHI, Yu Shichun, director of Student Affairs Department, Guo Ruihuan, director of Business Development Department, Xu Longyang, Dean of Academic Affairs, and heads of relevant departments participated in the reception and meetings.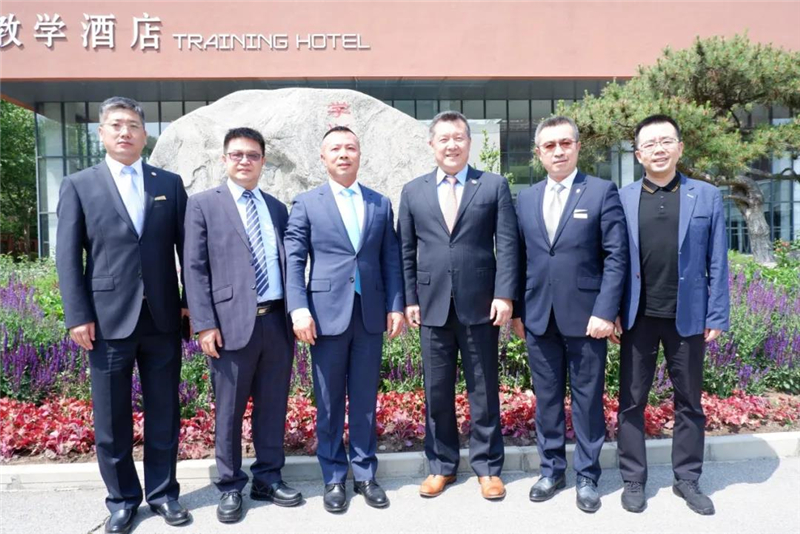 Visiting guests taking a group photo in front of BHI Training Hotel
President Gao Songtao accompanied the guests to visit the training hotel, coffee lab, practical operation classroom, Chinese and Western restaurants and other teaching places, and introduced to the guests the educational purpose, talent training model and the 5H philosophy of BHI. The visiting guests carefully watched students' practical classes. President Liu Jun expressed his appreciation for the unique teaching environment of BHI, and complimented BHI's innovative talent training mode that meets the needs of the industry.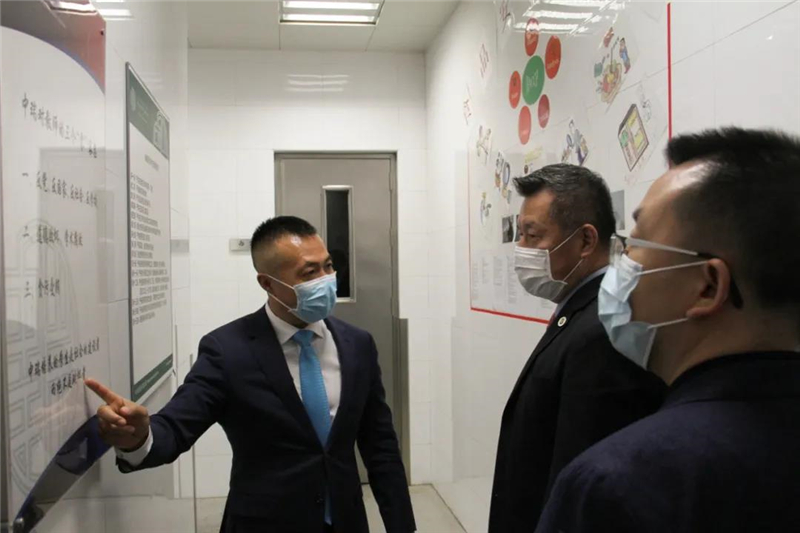 President Gao Songtao introducing the campus culture of BHI to the guests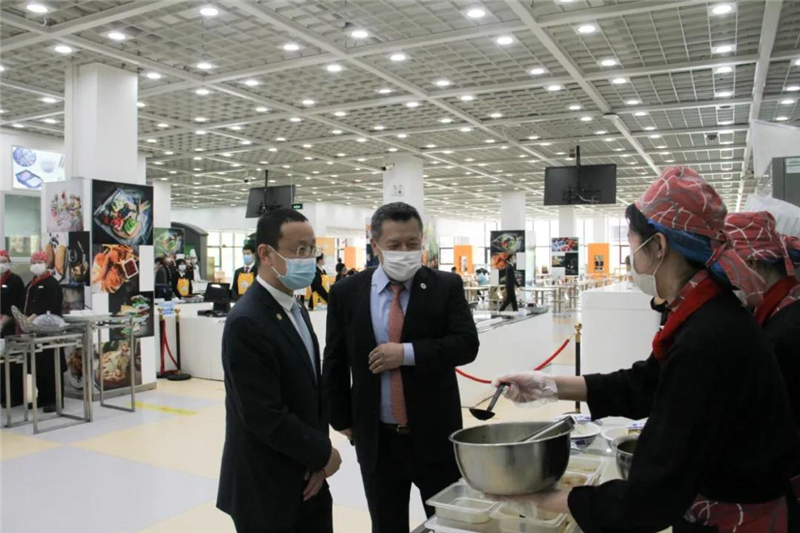 Guests watching the operation course of Rege Restaurant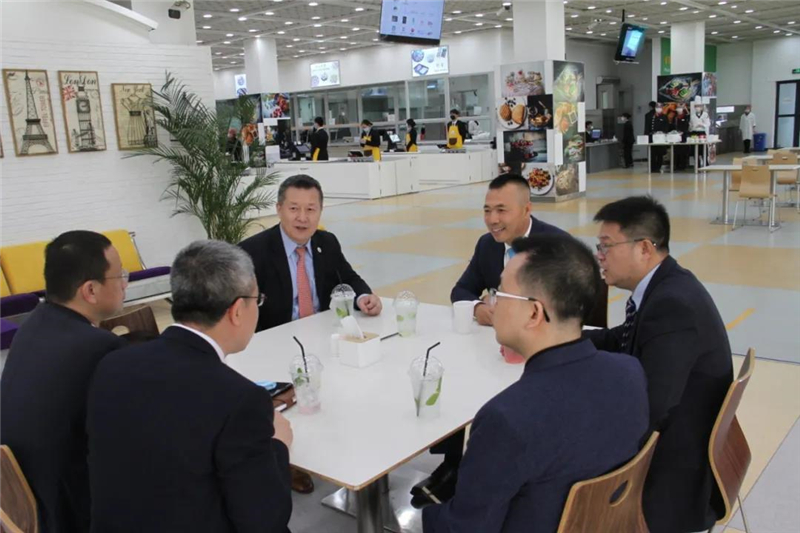 Guests enjoying homemade cold drinks at Rege Restaurant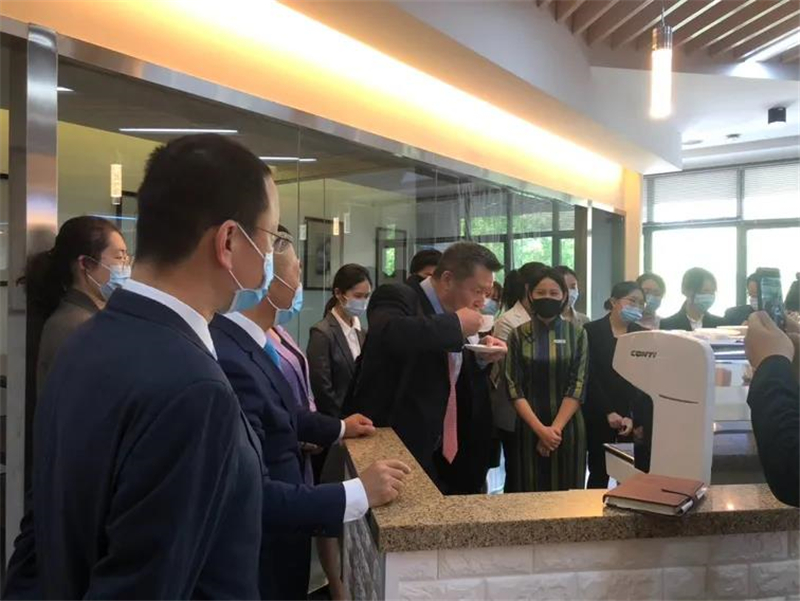 Guests tasted the students' homemade coffee drinks
After showing around the campus, the two sides had a special discussion on the exchange and cooperation between the two schools. President Liu Jun and President Gao Songtao respectively introduced the basic situation, orientation and characteristics of the two schools. Participants at the meeting had in-depth discussion on the exchange and cooperation between the two schools.
Both sides are willing to carry out in-depth inter-school cooperation in student exchanges, teacher training, academic exchanges and cultural exchanges, and discussed possible modes of cooperation. During the talks, the two sides reached a preliminary consensus. In the future, the two schools will carry out the deep cooperation in hotel management and service talents training applying their respective advantages, explore the intercollegiate joint talent training mechanism, and gather high quality academic resources through the interaction between teachers and students of the two schools , aiming to not only promote the development of scientific research of the two schools,but cultivate together more talents for the industries.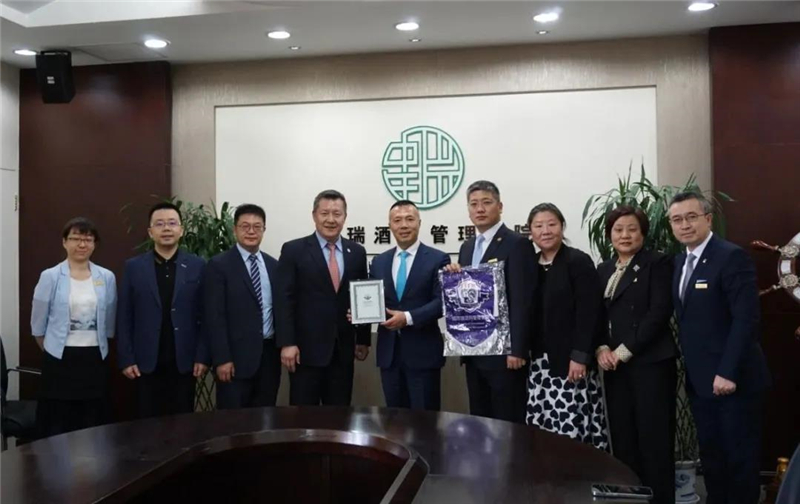 After the talk, the two sides took a group photo
Text: Han Mingyue, Executive Office
Photo: Yang Rongzhe, Class of 2024
Edition: Meng Huanyu, News Center