BHI Training Hotel and Security Department Jointly Held Fire Safety Emergency Drill
In order to help teachers and students to grasp the methods for emergency escape, and get familiar with the evacuation procedure and routes, BHI Training Hotel and Security Department jointly launched a fire safety emergency drill last week. The drill aims to make sure that when an emergency like fire or earthquake comes, evacuation work can be conducted instantly, efficiently and orderly, so that to protect the life safety and property safety of all staff and students to the utmost extent.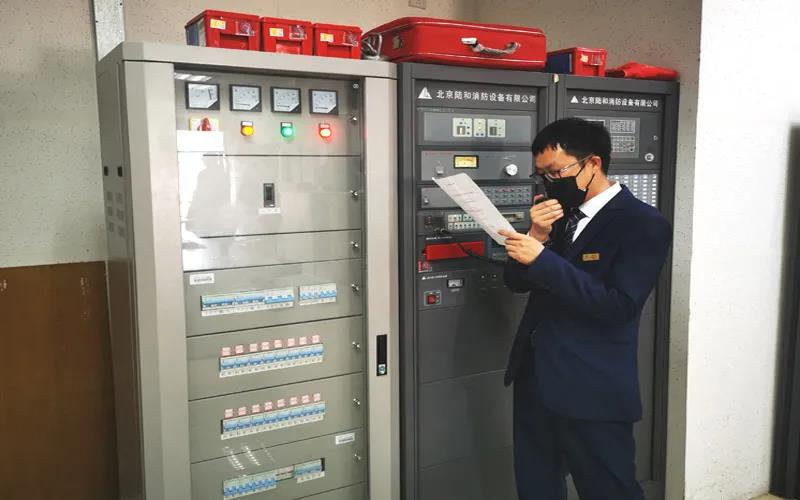 Activated the fire broadcasting to organize evacuation
At 2:30 pm, the drill command team simulated a "fire situation". After receiving the report, the central control room of BHI immediately organized related staff to inspect the fire spot and report to the leaders in accordance with the emergency disposal process of fire and other emergencies, and then quickly turned on the fire broadcasting and organized an orderly evacuation of hotel personnel.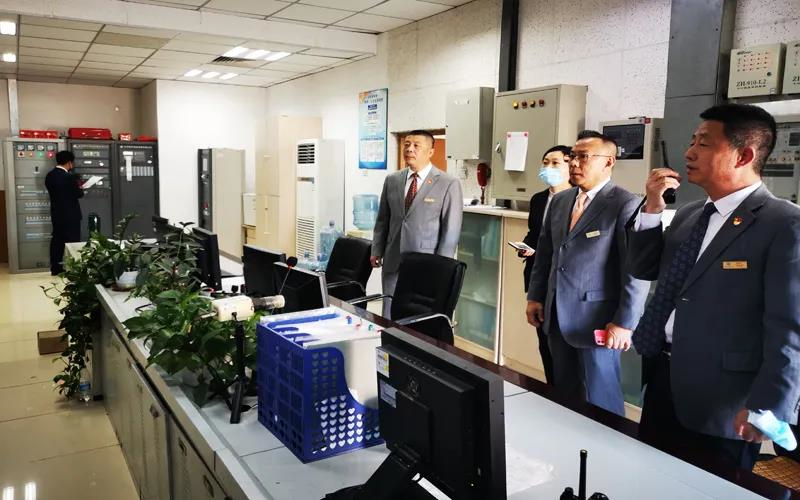 BHI leaders commanded the drill on site
Zhang Huilin, vice president of BHI, Zeng Jincheng, vice dean of Academic Affairs Department, Cao Xisong, director of Security Department, Wang Ning, resident manager of Training Hotel, and other leaders rushed to the spot immediately to organize and direct evacuation and fire fighting.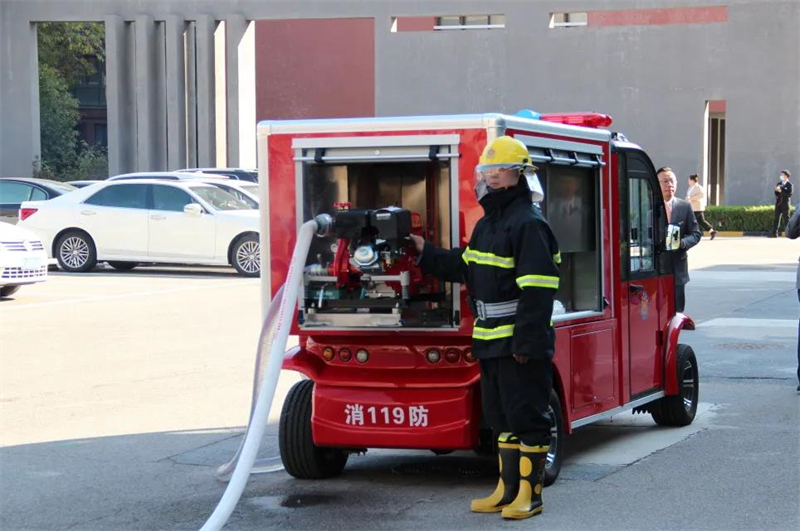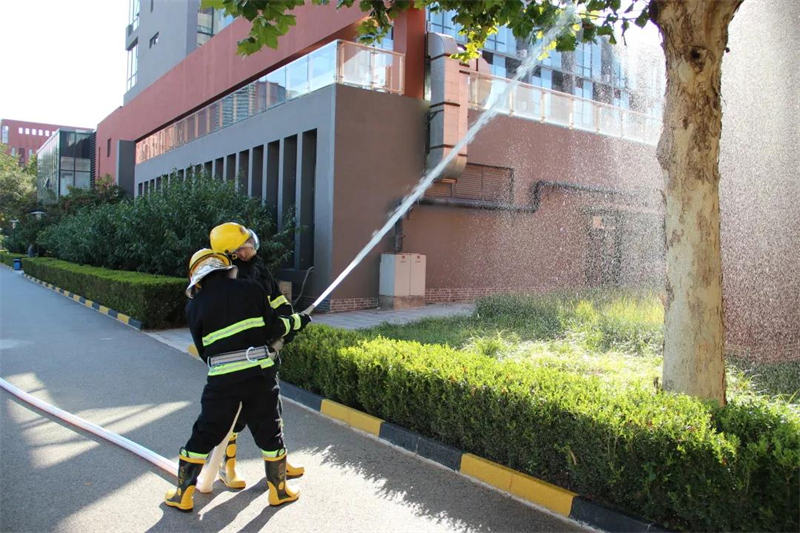 Emergency response team organized fire fighting and rescue operations
At the same time, members of BHI emergency response team immediately activated the rescue facilities and drove the fire truck into the parking lot to carry out the fire fighting.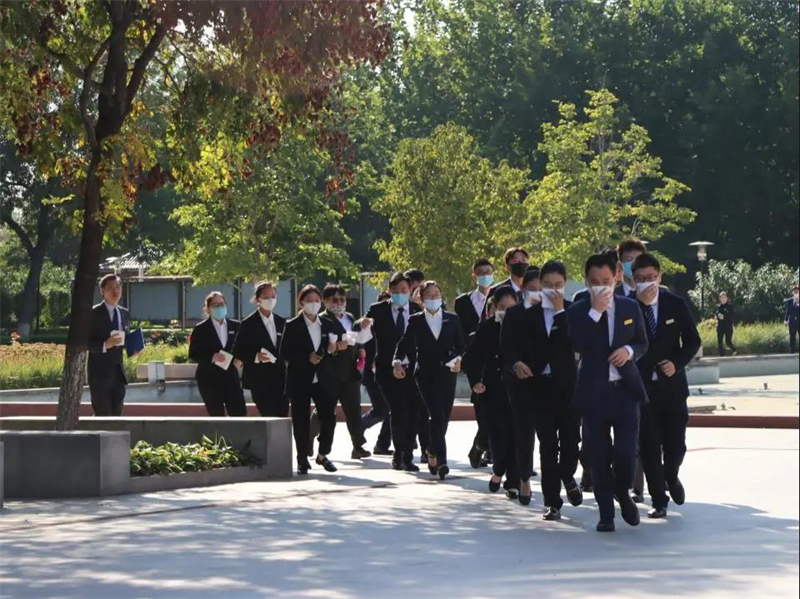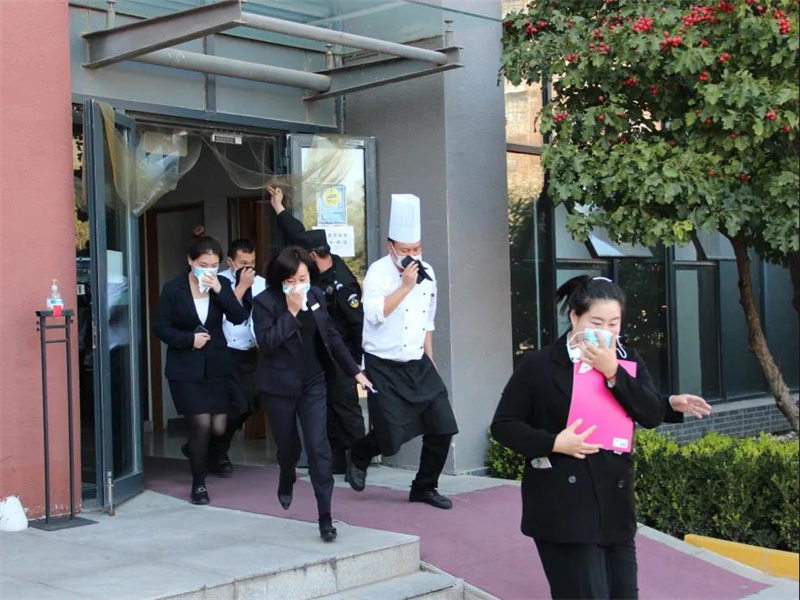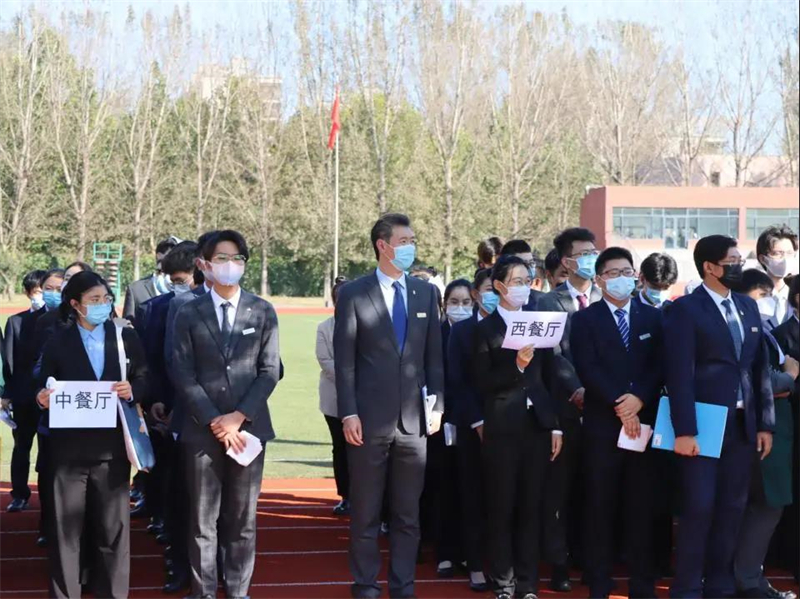 Teachers and students evacuated in an orderly manner
All teachers in the Training Hotel immediately suspended the ongoing classes and organized students to evacuate to the designated gathering area in accordance with the set route and sequence. From the beginning of the simulation, it took only three minutes for all people in the Training Hotel to evacuate to the designated area. Then, all working teams counted the number of people and reported the evacuation result to the drill commanders.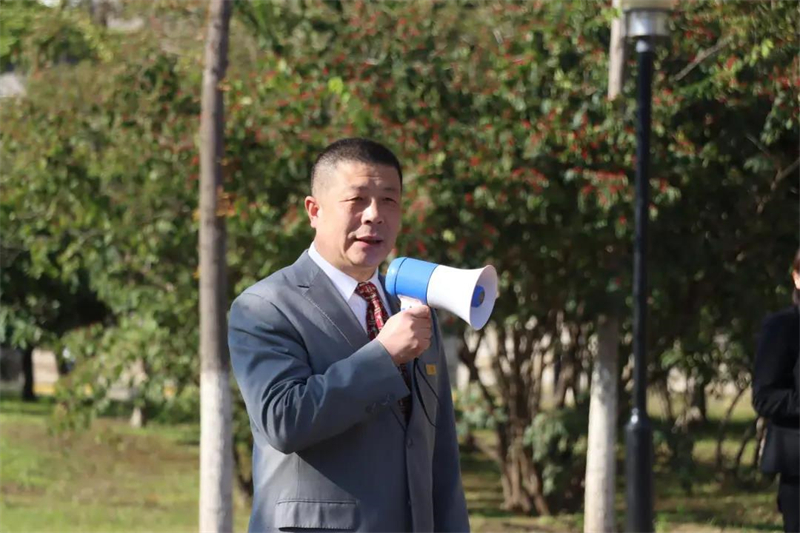 Vice President Zhang Huilin commented on the scene
Zhang Hualin, vice president of BHI, pointed out that the fire drill was mainly to check the effectiveness and applicability of the school's emergency response plan, and to inspect the teachers and students' grasp of fire safety. He indicated that all teachers and students performed very well in both emergency response and evacuation.The drill successfully achieved the expected effect and improved the ability of teachers and students to protect themselves in emergencies, which is of constructive significance to fire safety.
Text: Chen Deman, Security Department;Wang Ning,Training Hotel
Photo: Li Yixuan, Yue Xin, Zhang Luzhe and Pan Aichen, Media Federation of Youth League Committee
Typesetting: Zhou Yuchen and Liu Lu, BHI Press Corps