BHI's Education Culture System Gained Popularity in the 3rd "China Service" ·Tourism Product Innovation Conference
    On April 20th, the 3rd "China Service" · Tourism Product Innovation Conference hosted by China Tourism Association was held in Beijing, with more than 10,000 people participating online. BHI's education culture system stood out from nearly 130 cases and became the only representative case of universities in the "China Service" · Tourism Product creativity case, which was recommended by China Tourism Association to the whole industry.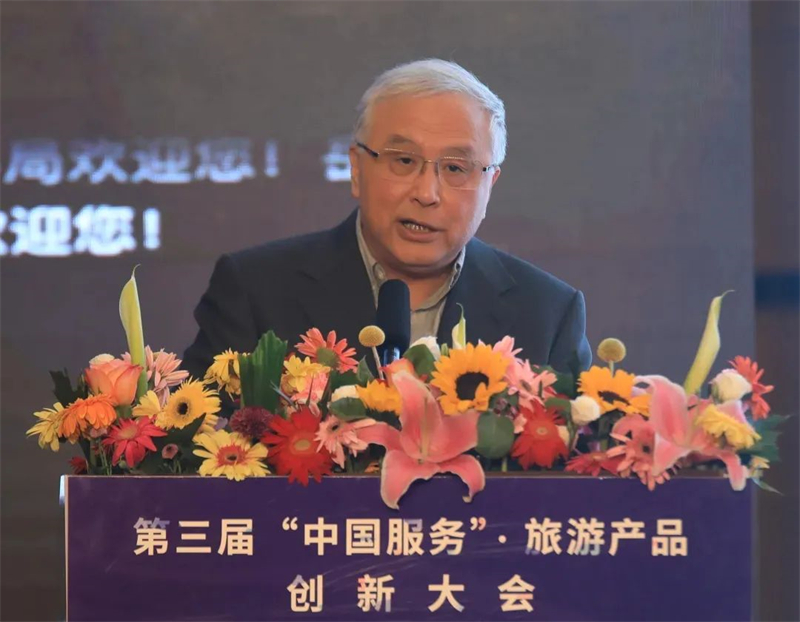 Duan Qiang, president of China Tourism Association, said about talent cultivation: "In talent cultivation , we should adhere to taking the needs of the industry as the orientation to solve the pain point of talent outflow. Industry talents is very important. Therefore, importance should be attached to this issue from the fountainhead. This year, we particularly recommend Beijing Hospitality Institute, whose education culture system has made a break through the traditional education mode. 60% of its full-time teachers once served as a senior manager in international five-star hotel brands. Students in this college take classes wearing uniforms. Practical courses accounts for 50% of total teaching hours in BHI, and its hotels and restaurants serve as operation sites as well as classrooms while teachers serve as academic mentors as well as department managers. After studying in the real-environment class for 4 years, the students have developed their professional habits. After entering the tourism industry, they will soon become familiar with the positions and become the main force. 50% of the graduates of BHI stay in the tourism industry, which provides a reference for solving the pain point of talent outflow from the industry."
    As the offline live broadcast, the teachers and students of BHI showed the high level and high standard service of the school under the guidance of BHI education culture system to the guests, which powered the successful convening of the conference.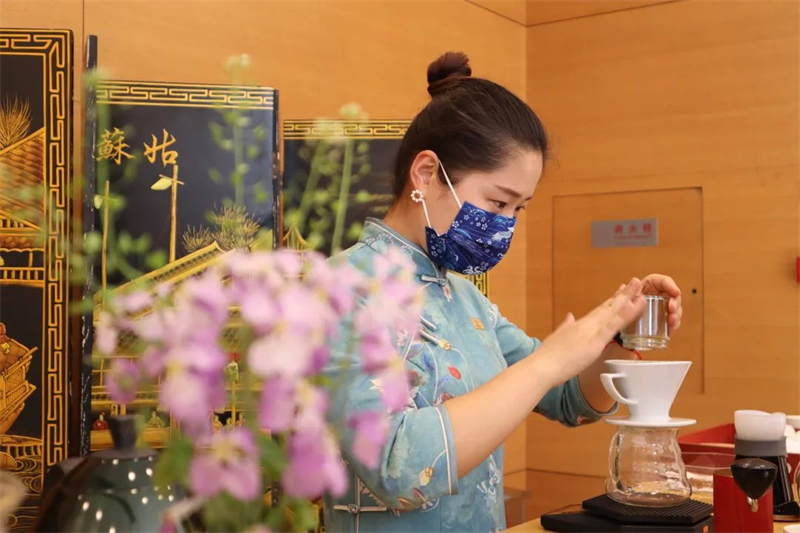 Display of coffee culture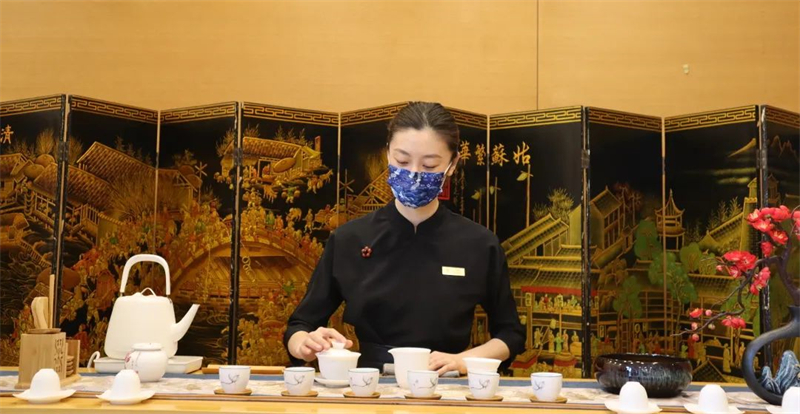 Display of Chinese tea culture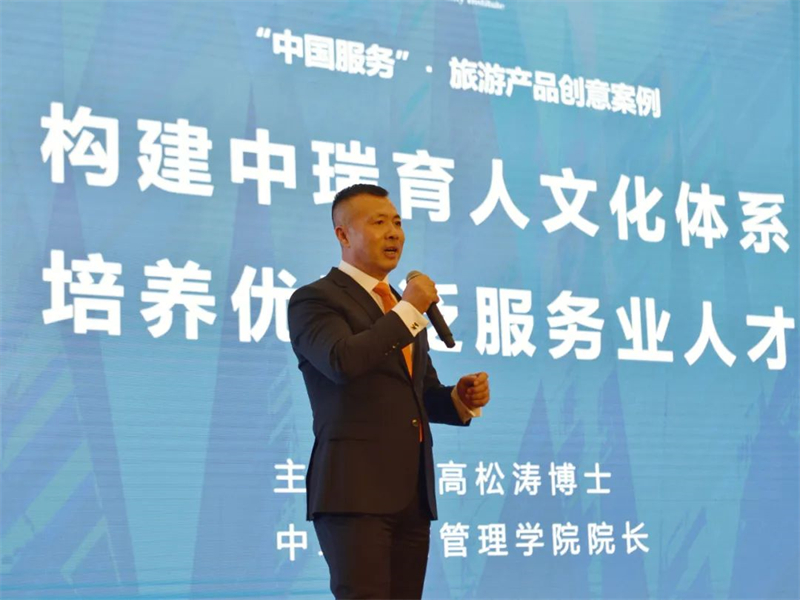 As Dr. Gao Songtao, president of Beijing Hospitality Institute, said at the conference, the BHI model has a distinctive talent cultivation system and a unique campus culture. In the past 14 years, BHI has successfully explored the way of higher vocational education for hotels in China. This time, the fact that the teachers and students successfully completed the online broadcast of the conference is the best explanation!
Photo/Text: News Center