12 Months, 12 Poems! We Paint the Portrait of BHI from 12 Aspects
Spring flowers and summer rain, autumn leaves and winter snow.
Each of the four seasons has its own beauty as they rotate.
Collect the most beautiful poems to retain the most beautiful time!
Let's start the wonderful four seasons exclusive to BHI!
        January: spring breeze brings warmth
It is sunny and mild in January and the atmosphere is new. There are already tourists drunk with the views.
——from the poem of Keep Vegetarian in the Early Spring, Answering the Ten Presentations of Huangfu by Bai Juyi
About us
BHI was established in 2008 and is located in Daxing District, Beijing. It is a full-time regular undergraduate college in Beijing. Since its establishment, the school has focused on cultivating management talents with comprehensive development of"theoretical knowledge, professional qualities and professional skills"for the hotel and the service industry. BHI adheres to the educational philosophy of "educating students while teaching them," pursues the core values of "respect, professionalism and responsibility," and practices the school motto of "combining knowledge and practice, and applying knowledge in practice,"and it is committed to building a first-class international and application-oriented college in Asia with distinctive characteristics, industry recognition, and love of teachers and students.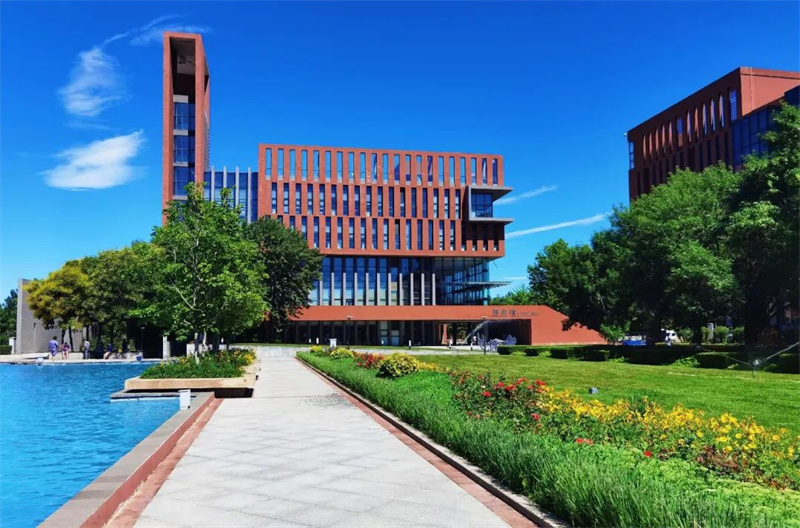 February: grass grows and birds fly
The grass grows and the birds fly in February, and the willows along the bank make a fascinating spring picture.
——From the poem of Village House by Gao Ding
Major introduction
The advantageous majors of BHI include: hotel management, human resource management, financial management, health service and management, and marketing. Among them, the main major of hotel management has been approved as the national first-class undergraduate construction major, and the financial management specialty has been approved as the provincial first-class undergraduate construction major. All majors of BHI offer two directions of domestic training and joint training with overseas colleges. The domestic training is oriented to direct employment, postgraduate examination, civil service examination and independent entrepreneurship while the joint training programs include overseas undergraduate double-degree programs, overseas undergraduate and postgraduate programs, etc., so as to ensure students' employment and studying abroad.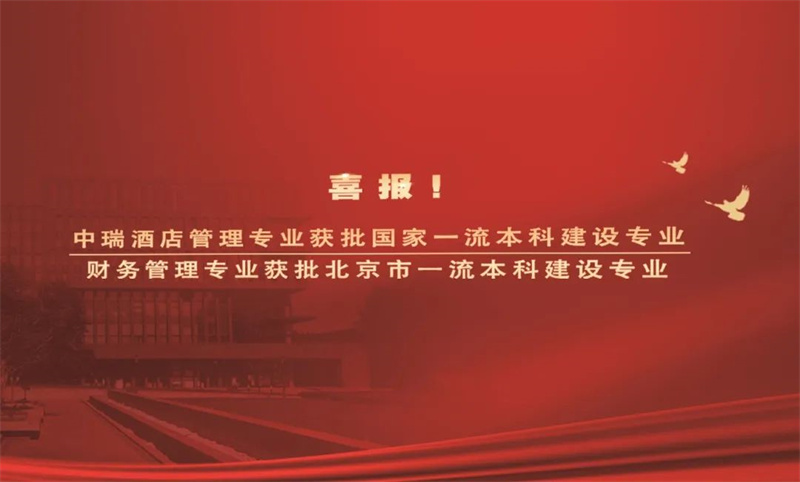 March: Rainy Jiangnan
The peach petals fall and flow along the running water when the blossoms meet the end. There is a cave near the river the petals drifting along.
——From the poem Peach Blossom Stream by Zhang Xu
Combined bachelor's and master's degree program
At present, BHI have established international cooperation relations with more than 30 colleges and universities in 15 countries (regions), including the United Kingdom, the United States, Australia, New Zealand, Canada, Switzerland, Japan, South Korea, Singapore, etc. Providing various training programs including "2+2", "2.5+2", "3+1" undergraduate double degrees programs, and "2+2+1", "3+1+1", "3+2", "3+1", "3+2", "3+1", "3.5+1.5", "3+1+2" undergraduate and postgraduate joint training programs. The variety of school length combinations meet the personalized needs of students to study abroad and provide systematic support for students to improve their academic qualifications, enrich their experience and broaden their horizons.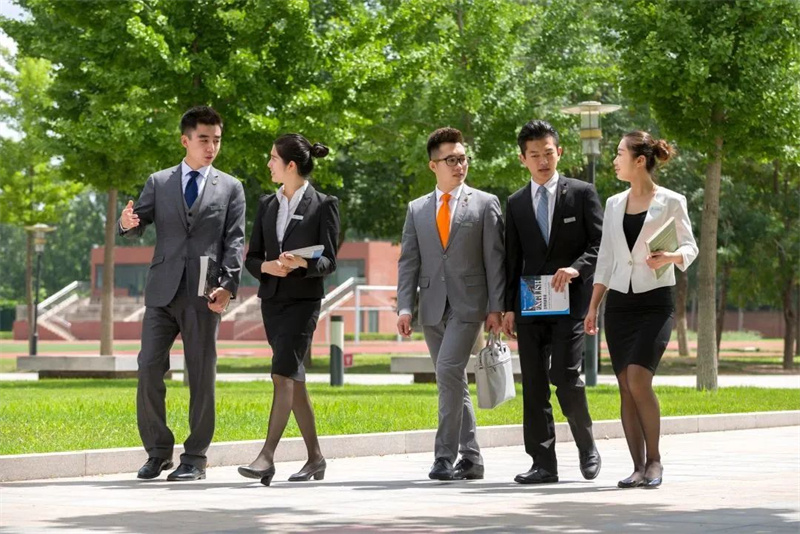 April: flowers bloom along the roads
Many houses open the doors in rainy April as the clothes even drip water.
—— From the poem A Letter to Wang Di  by Guan Xiu
Studying abroad in famous universities
BHI international cooperation project shares high-quality educational resources at home and abroad through joint training by stages, mutual recognition of credits, course docking and other forms to help students realize their dreams of studying at world-famous colleges and universities. So far, BHI has more than 1200 students studying abroad for further education, including Cornell University, University of Pennsylvania, Edinburgh University, Manchester University, New York University, Sydney University, University of Queensland, Monash University, University of Warwick, Hong Kong Polytechnic University, University of Birmingham, University of Western Australia and other QS top 100 universities in the world.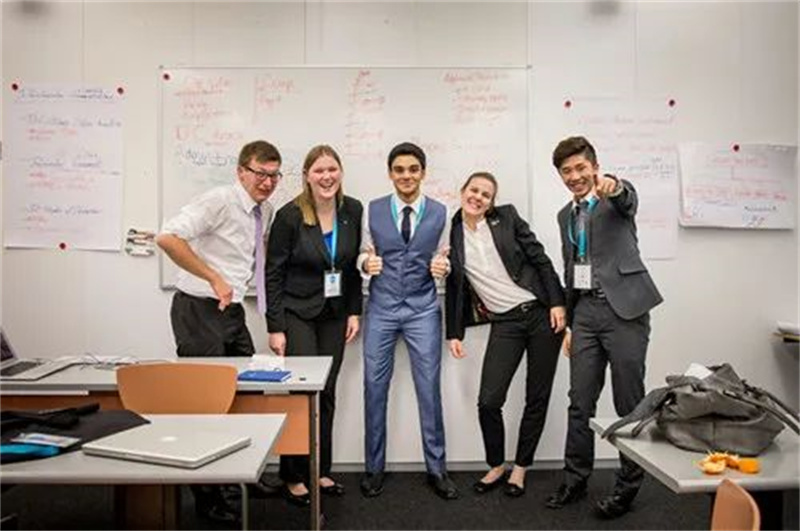 May: Fresh breeze blows willows
In May, the pomegranate flowers shine on the eyes, and the seeds are fresh in the branches.
——From the poem On Pomegranate Flowers by Han Yu
Overseas study tour
BHI provides high-quality short-term study tours for students, taking advantage of winter and summer vacations to study and communicate with overseas cooperative universities for 7-14 days, conduct authentic overseas classes, visit global famous enterprises and visit famous scenic spots. Through short-term study tours, students can experience the characteristic courses and teaching modes of foreign universities, visit foreign cities and experience different cultures. Popular target countries include the United Kingdom, the United States, Canada, Switzerland, France, Japan, South Korea, etc.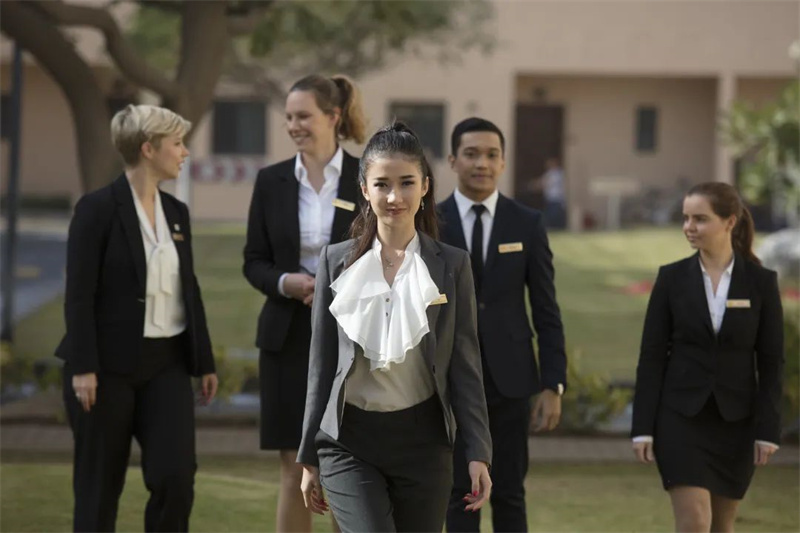 June: Moving boats to collect lotus
The emerald lotus leaves reach as far as where water and skies meet, and lotus blossoms bathing in sunshine exhibit a distinctive dazzling pink.
——From the poem Send Off Lin Zifang from Jingci Temple at Dawn by Yang Wanli
Employment platform
BHI has formed an employment service system characterized by "internship and employment job fairs" and "management  trainee program". Now, BHI have established cooperative relations with world-famous hotel groups such as Marriott, Hilton, Kempinski, Hyatt, Intercontinental, Shangri-La and other pan-service enterprises such as Universal Beijing Resort and NIO Automobile. BHI has signed internship employment agreements with more than 200 enterprises from 28 provinces and cities across China, and from the United States, the United Arab Emirates, Singapore and other countries. BHI works together with 20 leading enterprises in 9 major industries to build"production, education and research talent training bases" to create conditions for high-quality employment opportunities for students.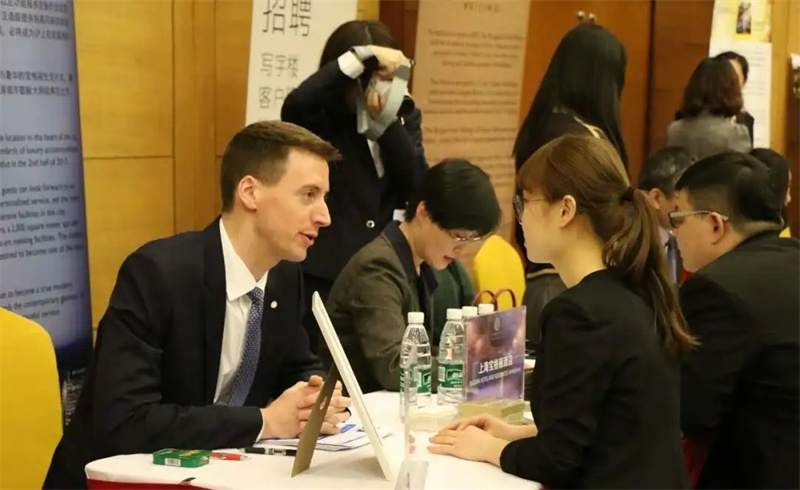 July: The milky way appears shallowly
The sky is brightly filled with the moon and the mist, and the milky way is shining in the sky like it shines ever.
——From the poem Double Seventh Day by Bai Juyi
Quality employment
The employment industries of BHI graduates are widely distributed. 45% of them are engaged in high-end service industries such as finance, media, luxury goods, investment, real estate, aviation, etc., 35% of them are engaged in international high-end brand hotels and tourism, 15% of them choose to study abroad, and 5% of them are self-employed. BHI has nearly 800 graduates every year. The campus job fair attracts more than 200 enterprises, covers more than 30 industries, and provides more than 2600 jobs. Each graduate can receive job offers from 3-5 enterprises.
        August: Moon over the peaceful lake in Autumn
In the atrium, the moon light shines over the trees where the crows roost in , and the cold dew wet the osmanthus fragrans quietly.
——From the poem Watching the Moon on the 15th Night to Officer Du by Wang Jian
Training mode
BHI introduces and learns from the talent cultivation concepts and models of the world's top universities. The core curriculum, teaching plan and teaching equipment are fully in line with the international top hotel management colleges. The college has a curriculum that is in line with the actual situation of the industry, independently prepared teaching materials, a teaching staff with combined theory and practice, and a distinctive campus culture (referred to as 4IP), forming a unique "BHI model" for talent training for domestic hotel and pan-service industries.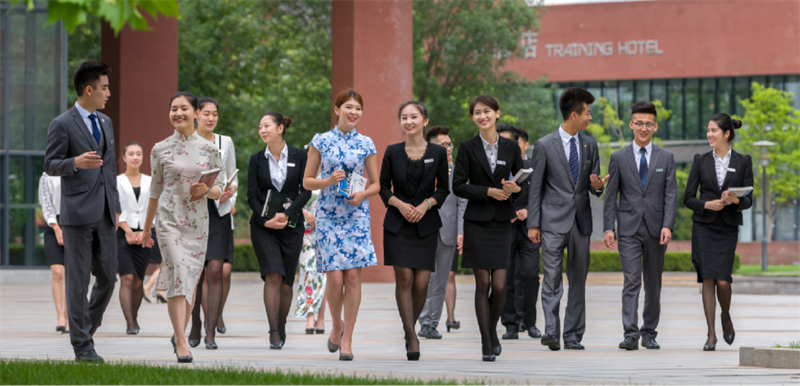 September: Picking chrysanthemum around the fence
The lotus has already no leaves left, but the chrysanthemums still have  some tough branches in the frost.
——From the poem A Poem to Liu Jingwen by Su Shi 
Characteristic courses
BHI has developed more than ten high-quality courses serving the society, including Western business etiquette, conduct code and  etiquette, Chinese and Western food production, wine tasting, cocktail preparation, Chinese tea culture, coffee culture, cigar culture, yoga culture, etc., and has provided the training centered on improving etiquette spirit for more than 3000 people, including education authorities, teachers and students in high and middle schools. BHI has become a quality education base and a"second classroom" serving the society for students of dozens of high schools.
         October: Green reeds run riot
There is much frost in October and where should the fireflies shelter themselves.
——From the poem Firefly by Du Fu
Serving national events
The strategy of serving China makes the volunteer service of BHI students the business card of high-end services in Beijing and even in China. Hundreds of BHI students provided professional services for"the Belt and Road"International Cooperation Summit Forum, APEC Summit, G20 Summit and other national events. As the only college sponsor of the China Open, BHI has served the China Open for 6 consecutive years. Even in the 70th anniversary of the National Day parade reserve square and the Winter Olympics, there were many faces of BHI teachers and students.
        November: Frost falls like snow
In the memory of Chang'an in November, thousands of officials congratulated at the steps of palace.
——From the poem Memories of Chang'an in November by Liu Fan
Campus culture
BHI implements a professional-quality-oriented formative campus culture, and the standard of dressing and conduct etiquette is based on the one of the hotel industry. 5H education concept trains students to master three abilities: Hand, Head and Heart, and two habits: health and happiness. BHI has always adhered to its original intention of serving students wholeheartedly, helping every student grow healthily both physically and mentally, and guiding students to behave and do things correctly.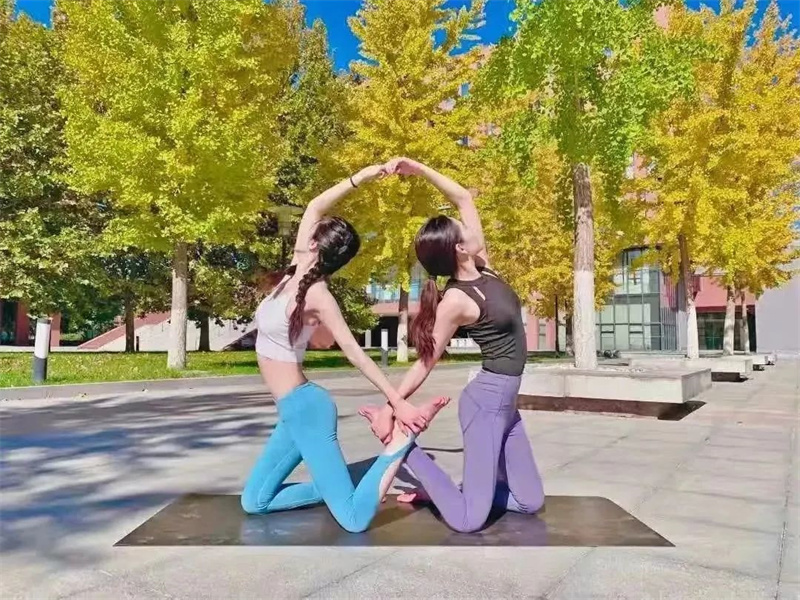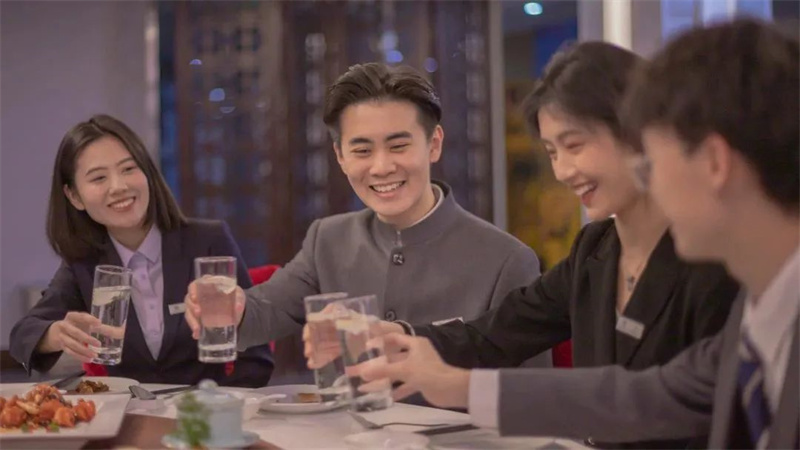 December: Walk in the snow looking for plum
In December, I heard birds on the mountains, and I saw dormient  bears on the cold cliffs.
——From the poem Bamboo Pavilion by Lu Xiang
Campus life
BHI encourages all teachers and students to cultivate at least one interest and stick to at least one sport, "work hard, play harder." BHI has established a team of  behavior etiquette supervision team for teachers and students---the"Dandelions"--- to spread the positive energy of campus culture. A court for teachers and students has been set up in BHI, and the jury of it is made of representatives of teachers and students. The court is to carry out democratic evaluation on disciplinary violations. There are more than 40 student clubs in BHI. The colorful club activities have become the carrier to stimulate and cultivate students' interests and enrich campus cultural life, so that every student can find their own interested clubs.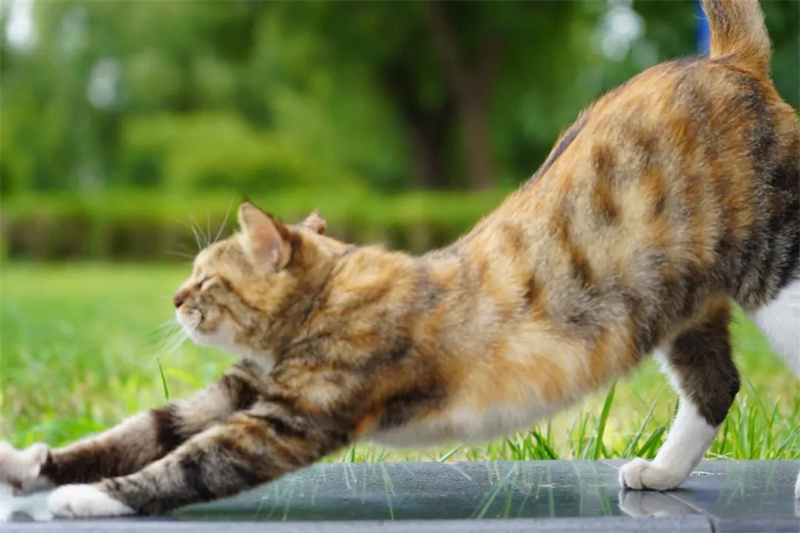 In the four seasons of BHI,
you can appreciate
the gorgeousness of spring and the hotness of summer,
the poetry of autumn and the romance of winter.
Wish you realize dreams and pursuits with time
In the future in BHI.