College-Enterprise Cooperation and Mutual Development | President Gao Songtao and His Delegation Attended the Hilton College-Enterprise Cooperation Forum
On June 27th, Dr. Gao Songtao, president of the BHI, Professor Guo Ruihuan, director of Business Development Department, and Shi Jingying, director of the Career Center, were invited to attend the College-Enterprise Cooperation Forum Hilton Beijing Area 2023. Senior campus recruitment leaders from Hilton Greater China and Mongolia Region , general managers as well as directors of Human Resources of Hilton Hotels in Beijing, and representatives of 20 Hilton partner universities jointly attended the forum. At the license award ceremony of Hilton's college-enterprise cooperation bases, Liu Haoran, regional general manager of Hilton Group and general manager of Hilton Beijing Wangfujing, and Yang Tingting, general manager of Waldorf Astoria Beijing Beijing awarded the license to BHI as representatives of Hilton Group .
Dr. Gao Songtao, as a representative of the cooperative colleges, delivered a speech and shared with the guests the cooperation process between BHI and Hilton Group, as well as BHI's unique talent cultivation mode. He said, "with the recommendation of Mr. Qian Jin, president of Hilton Group Greater China and Mongolia, BHI has been cooperating with Hilton Group for more than 10 years and has established a good cooperative relationship. BHI transports nearly 100 interns to Hilton Hotel every semester, with a total of over 3000 students. Dozens of students choose to work in Hilton hotels after graduation and have achieved very good career development. At the same time in BHI, there are also 12 teachers from Hilton Hotel."
Dr. Gao Songtao shared with the guests the unique talent cultivation model of BHI. He indicated that BHI has developed a distinctive hotel management talent training program taking reference to the world's leading hotel management curriculum and combing the actual situation. Students get real practical opportunities in the immersive teaching environment, laying a solid foundation for their internship and employment. By the time of graduation, they have already had one and a half years of work experience. Nearly 200 BHI graduates have been employed as management trainees by enterprises. Not only does the hotel industry like BHI students, but also the pan-service industries such as Huawei and NIO Automobile favor BHI students.
Dr. Gao Songtao also introduced the unique campus culture and 5H education process of BHI, and invited the participant universities to join the "China-Foreign Cultural Exchange Research Institute and Talent Training Base for Hotel and Pan Service Industry,"which jointly built by the Human Resources Branch of China Hotel Association, Beijing Hospitality Institute and the China-Foreign Cultural Exchange Center of Ministry of Education, to jointly contribute to the development of the industry.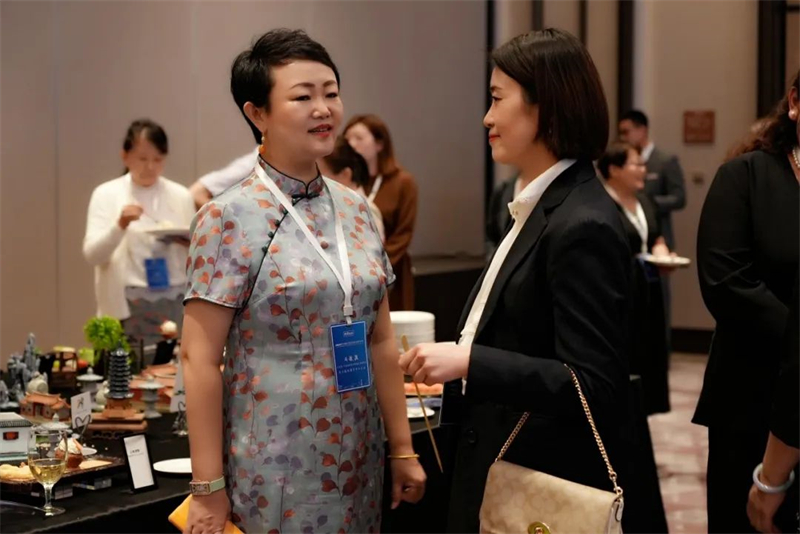 During the forum exchange session, Dr. Gao Songtao and his delegation communicated with the executives of various cooperative hotels and representatives of participating colleges. The executives of the cooperative hotels gave feedback that BHI students have strong professional qualities and abilities, perform outstandingly in their work, and get promoted quickly. Representatives of the cooperating universities also highly praised the unique talent cultivation model of BHI during the exchange process. Through communication, BHI teachers have established good connections with industry executives and colleges, laying a solid foundation for future collaborative development.
This forum strengthened the communication between colleges and enterprises, and explored in depth how the hotel industry can provide better development space for students around the pain points of hotel employment. As the"Huangpu Military Academy"in the hotel industry, BHI is willing to cooperate with enterprises and colleges to push the development of hotel industry.