This winter, we enjoy "work hard and play hard" in Lausanne
From January 16th to 31st 2016, BHI students went to Ecole hôtelière de Lausanne to attend a two-week EHL induction Program. The program was divided into three parts: course of theory and practice, group presentation and tour. Charles Cui from hospitality department was the academic group leader for this trip.
Although the program was short, the students gained a lot. The most impressive things they observed were self-motivation, rational thinking and enjoying life.
Part I Work hard: Course Experience:
The main point of this program was entering into class to experience EHL spirit. The courses during first week were focused on theory courses which included Research Methodology, Presentation Collaterals, Customer Service Excellence, Beverage Knowledge, International Business Protocol-Dress Code& Dining Protocol, Careers in the 21st Century, Trends in Hospitality, Public Speaking & Presentation Skills, Case Study Skills, etc.
The courses during the second week were based on practice. It included three parts: Bar, Kitchen and Banquet. There is abundant practice grounds which includes a big kitchen in the back area, Food Court, M Bar, P Bar, BDS Bar in EHL. There were many preparations before opening up, such as making juice, preparing garnishe, checking the coffee machine, and cashier system.
Practical training in Bar
Making chocolate dessert by French chef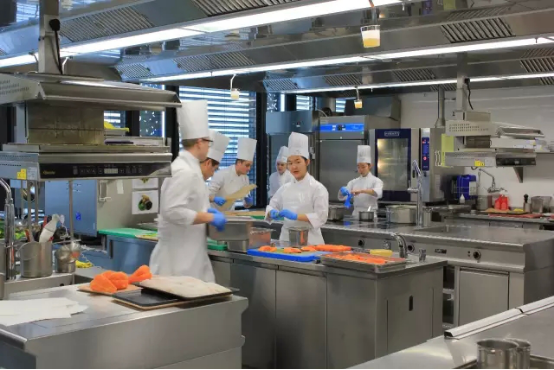 Practical training in kitchen
F&B Service taught by Mr. Thomas Boucourt
The banquet course was very impressive. Mr. Thomas Boucourt who taught banquet service and Mr. Anthony Durand who taught ikebana are so professional and full of sense of humor that left a deep impression on all of the students.
LAUSANNE EXECUTIVE EDUCATION-BHI EHL Induction Programme Week 1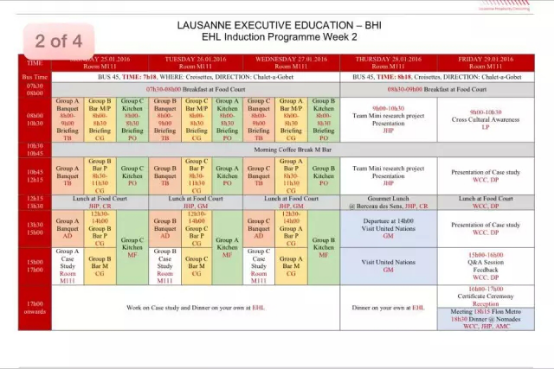 LAUSANNE EXECUTIVE EDUCATION-BHI EHL Induction Programme Week 2
What's more, it is quite exciting that we entered into the EHL class to know what their classes are like. The students can bring their own computer and search information during classes. Meanwhile, they also are willing to pose some interesting but useful questions in a free and relaxed atmosphere in EHL.
Tension but orderly during practical training
We cannot completely adapt to EHL teaching mode at the beginning. Later, we realized that we need to correct our attitudes and improve our English ability at the same time. Everyday was so packed that we can't believe how quickly time flies! Finally, the last presentation would be coming.
Part II Work hard: Group Presentation
Both mini research and case study were group work which was assigned on the first day. These assignments put more pressure on us. We spent all our spare time gathering materials and participating in group discussion. We laughed, struggled and argued during the work; however, we are striving towards one common goal.
There were three parts in the last presentation. They were mini-research, case study and special assignment. During the mini research presentation which was completed earliest, we needed to search for information in a variety of ways and answer teacher's questions constantly every day. Many of us realized that we still have a gap with students of world-class hospitality management college.
After mini research, we updated case study part and improved the structure of presentation. We gave points and evidence to elaborate group views. Some students who didn't have a good command of English were active during the discussion. We shared our feelings and wonderful memories of this special assignment.
Two weeks later, all the members passed the evaluation. The students and teacher were awarded certificates by Mr Chen Weicheng, EHL senior consultant. Mr. Jens-Henning Peters (what is his title?) attended the ceremony.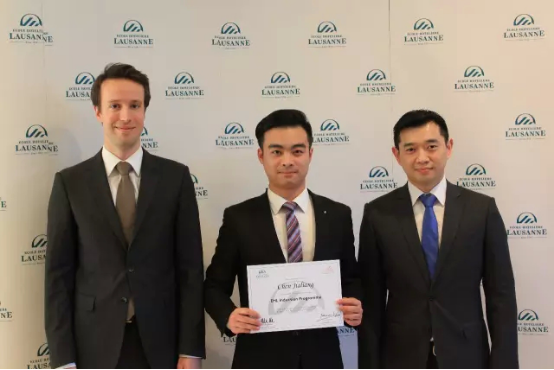 EHL Mr.Jens-Henning Peters
Part III Play hard : Sightseeing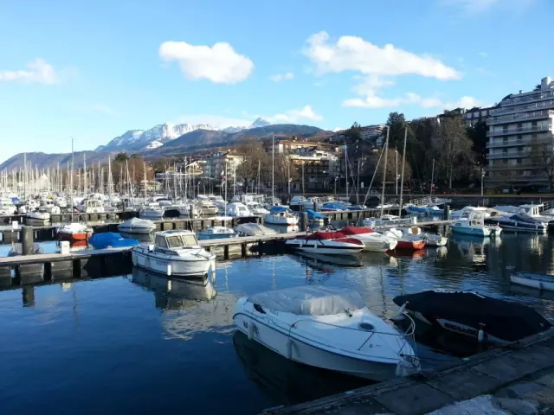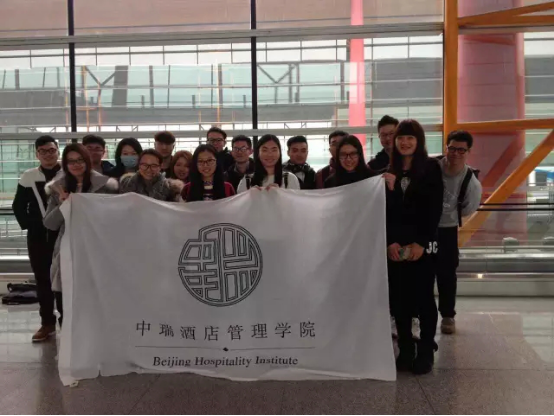 January 16th 2016, after a long flight, 16 BHI students and teacher arrived at Geneva which is Switzerland's second largest city. After a short break, Cason Yi who was a BHI student prepared a dinner in Restaurant bar, Hotel Union to welcome us in the beautiful town and the Alps. EHL prepared a cheese fondue dinner for us.
Visiting Beau-Rivage Palace, founded in 1861.
Knowing the history of five-star hotel
The head of states and celebrities stayed at this hotel
Former Chinese President Hu Jintao stayed at hotel and wrote an inscription
We visited Chocolatier Cailler which is the local chocolate factory where we learned about the origin and development of chocolate.
We tasted and bought chocolate for friends and loved ones.
Roaming around Lake Geneva and visiting the Olympic Museum in Lausanne