Fashion Cool Music Festival/ Senior Dandelion Extends Gratitude to Beijing Hospitality Institute with Music
    In Beijing Hospitality Institute, the Dandelion Team, as the endorser of gentlewoman and gentleman, is a gorgeous scenery line in campus culture. Members of the team can be seen in every corner of the campus to normalize the behaviors of teachers and students. They are fondly called "campus superintendent". Many of them are gifted with unique skills, and have their own stories unknown to all. 
Excellent Performance 
    An unprecedented "Fashion Cool Music Festival" was held in Campus Culture Construction Office at the night of May 21st. Bao Yudi, a member of the Dandelion Team enrolled in 2015, and his band presented an elaborately prepared show for everyone in Swiss Bar. About to graduate, he wanted to show his gratitude to the school with music for his growth in the team. The rigorous, stern and strict "dandelion" turned charming in rock-and-roll style!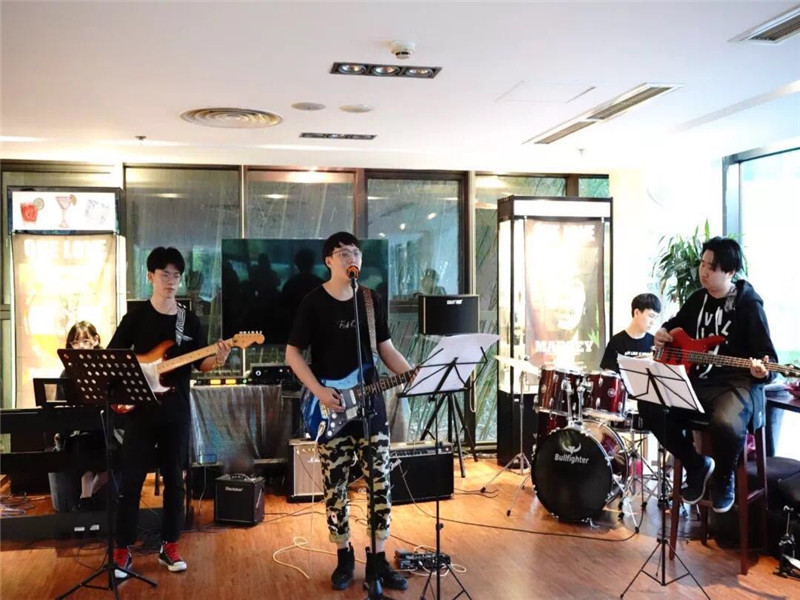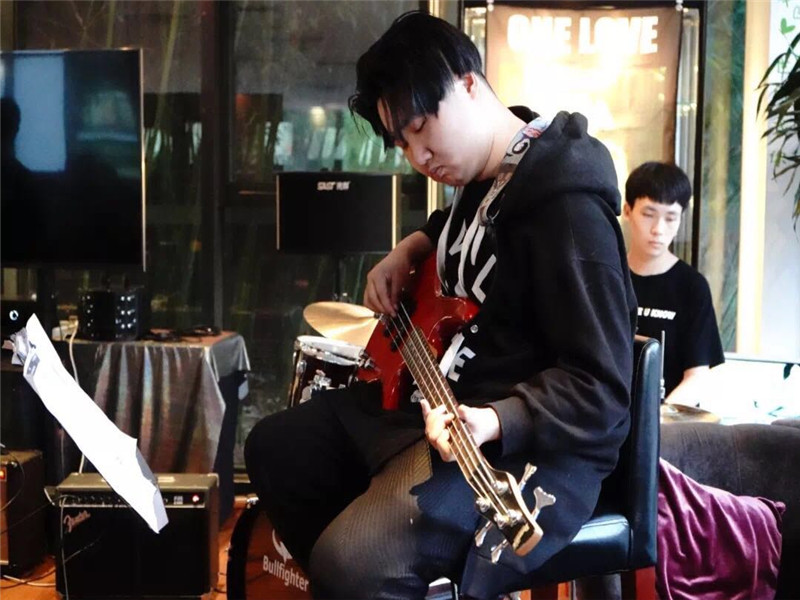 Old Guy Band 
Band keynote guitarist and singer Bao Yudi, a member of the Dandelion Team enrolled in 2015
Band concord keyboard player   Monique 
Band drummer  Shi Weize 
Band bass player  Ren Kaixi enrolled in 2015 
Band rhythm guitarist and althorn player  Pei Yuanhao enrolled in 2018 
    Earnest attitude was the expression of Dandelion Team's dedicated spirits. For this performance, Bao Yudi and his band members had prepared for nearly a month, and organized the full rehearsal three days in advance. In this performance, he integrated his gratitude to the school, the Dandelion Team and teachers into music. The performance on site turned teachers and students alive!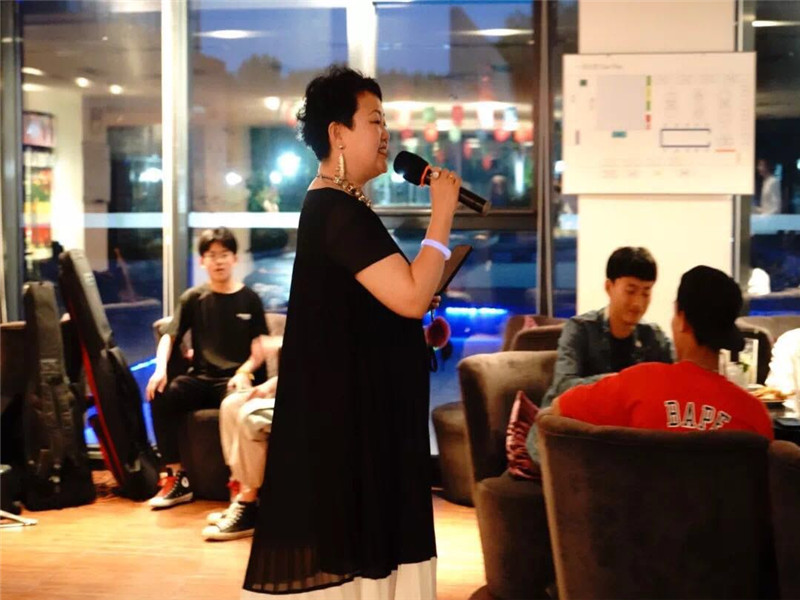 Director of Campus Culture Construction Office 
Head of Dandelion Family  Shi Jingying 
Song "I Suddenly Want to Love You"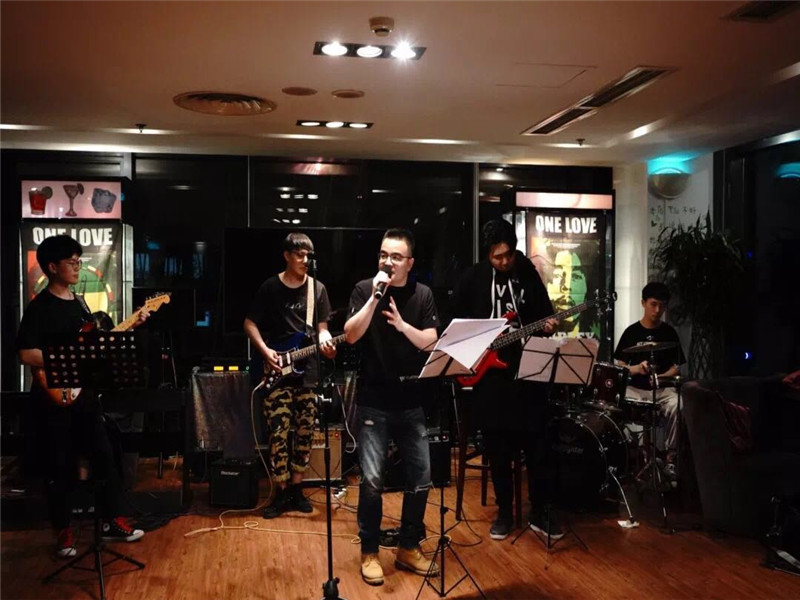 Chen Cheng, teacher from Psychological Health Education and Counseling Center, and first supervisor of Bao Yudi, gave a singing performance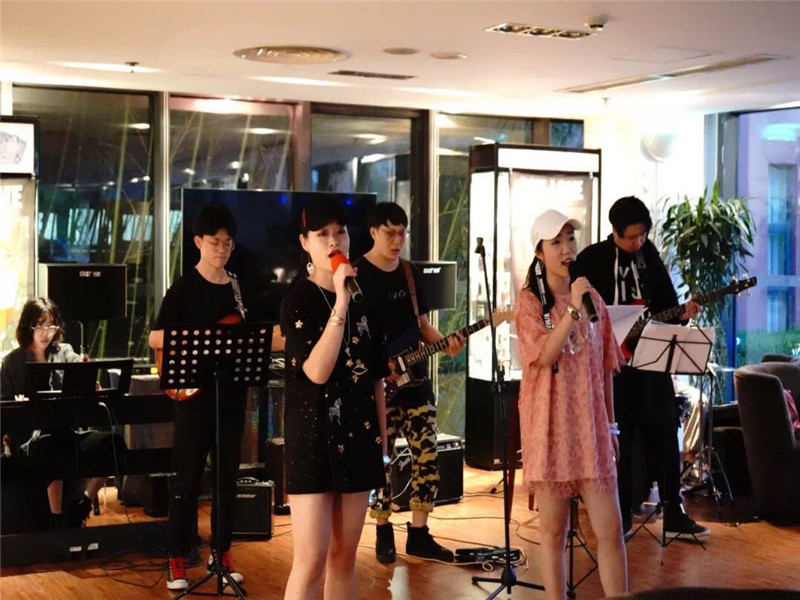 Dandelion Sisters 
Yan Zizhen enrolled in 2017 & Li Sihan enrolled in 2016 
Gave a singing performance 
and interacted with teachers

    At that night, teachers also took an active part in the activity. Teacher- student mutual participation was the most eye-catching link. Interesting interaction game, applause and acclaim liven the site. Teachers and students had always behaved serious at work and relaxed themselves to the fullest in spare time. This fully responded to the "work hard,play harder" principle advocated by the institute all the time. The intimate interaction between teachers and students also drew close the distance between people.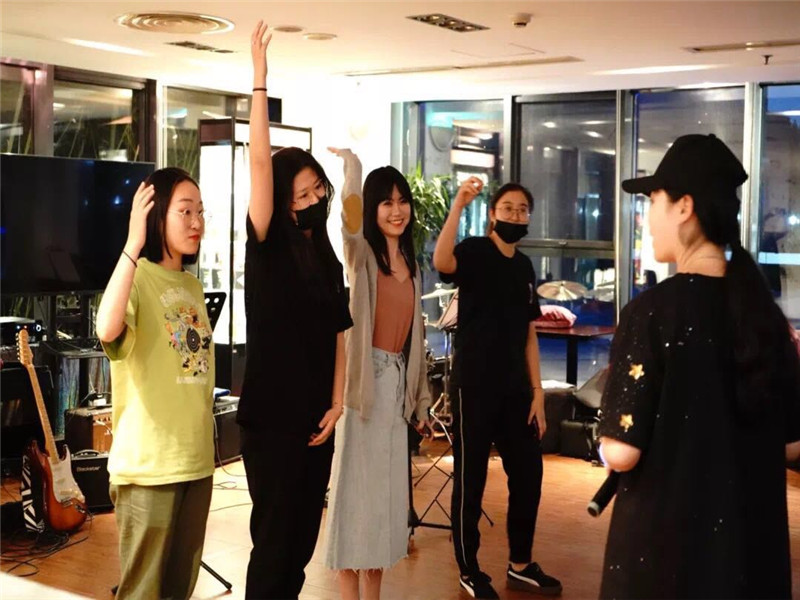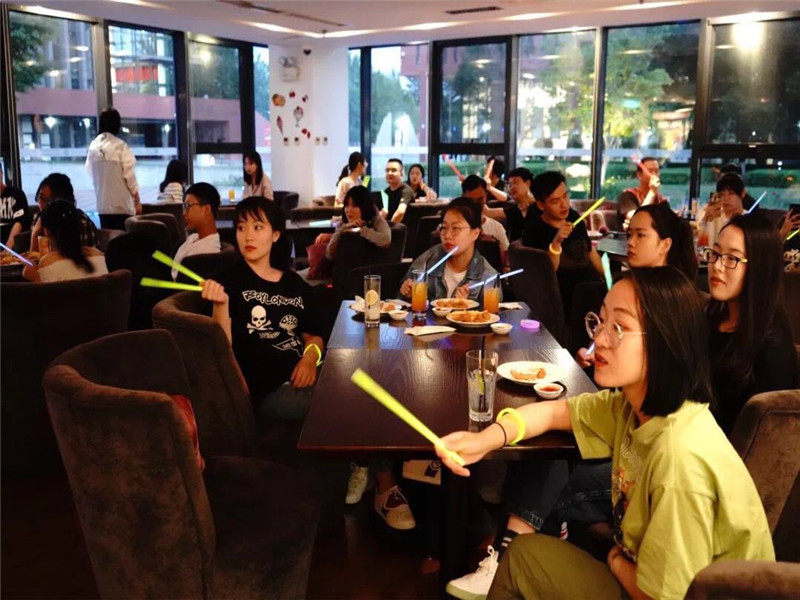 Game Interaction Link 
Surprise 
    In the end of the performance, Bao Yudi told his growth in the Dandelion Team in the past four years. At the site, Shi Jingying, Director of Campus Culture Construction Office granted the bronze medal and "Special Award of Merit" credit to Bao Yudi on behalf of the Dandelion Team, and praised his persistence in his hobby for years. Moreover, the director also expressed her thanks to Bao Yudi for his melodious music. 
    Beijing Hospitality Institute always encouraged teachers and students to cultivate their hobbies. Such encouragement not only rested in slogan, but also substantial support as well. As stated by Bao Yudi, he achieved his dream for four years at this music festival, and he really appreciated that he could get such a chance in the school. He promised that he would continually work at the music career in the future.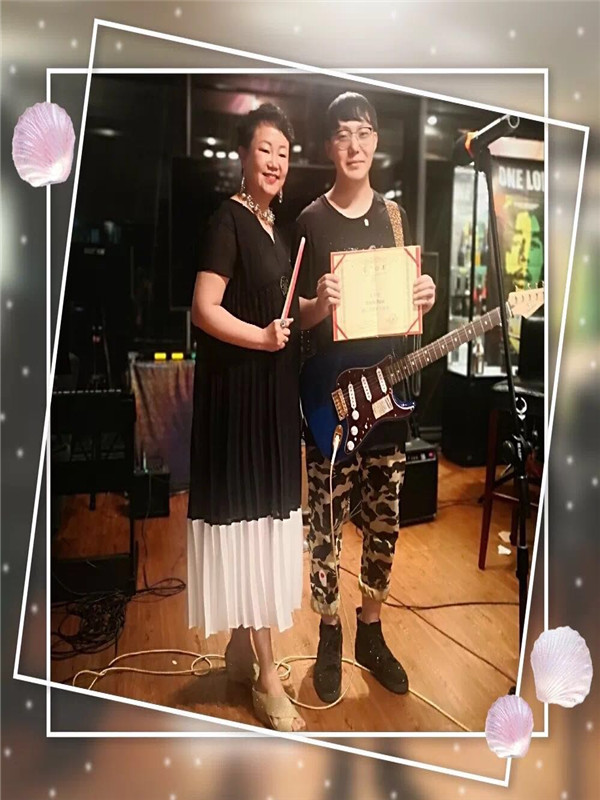 The activity ended up in the song Let Me Stay Behind You. May all teachers and students cherish the affection and memories in the mind forever!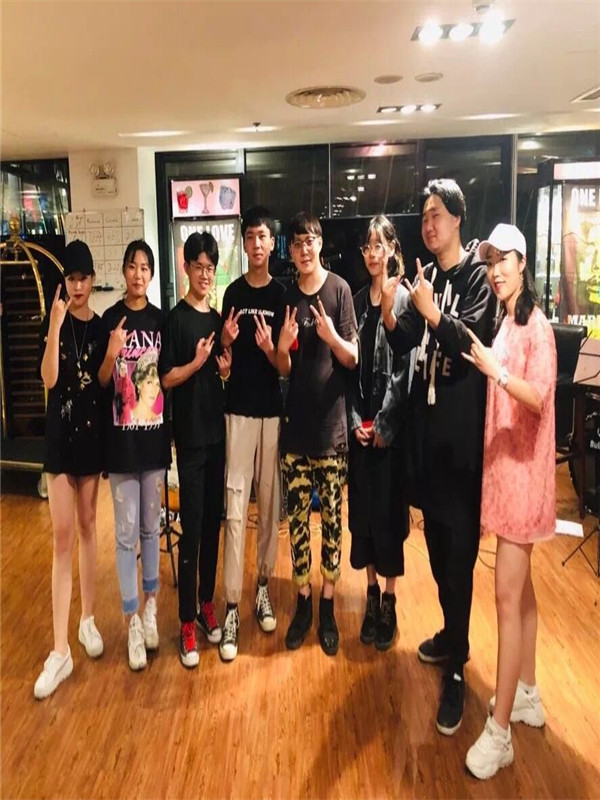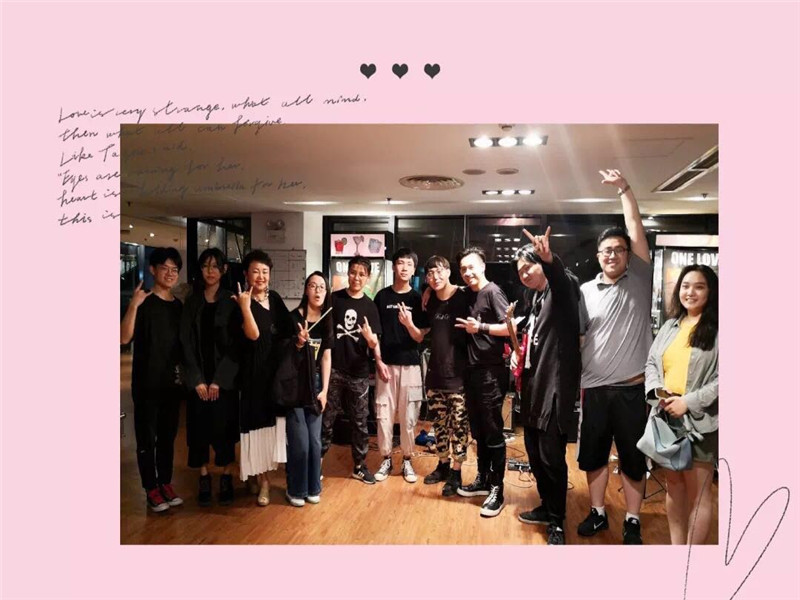 Group photo of the Dandelion Team 
Picture: Feng Yuming enrolled in 2017 
Gu Xinyu enrolled in 2018 
Type setting: Yan Zizhen enrolled in 2017