Welcome Party for the 2019 Freshmen Sparkled in BHI
On September 25, the welcome party for the 2019 freshmen of BHI, which was themed as "glamourous youth for motherland" was held at the grand hotel ballroom in the training hotel. President of BHI, Dr Gao Songtao, Vice President of BHI and Party Secretary of BHI, Zhang Huailin, and other school leaders attended the party. Pan Jingyu, a counselor of the 2019 freshmen, Yang Zhiqi, a teacher from the Professional Basis Office of Academic Affairs Department, and two freshmen of 2019, Ye Fan and Si Shuxu, hosted the party.
From left to right: Pan Jingyu, Ye Fan, Si Shuxu,and Yang Zhiqi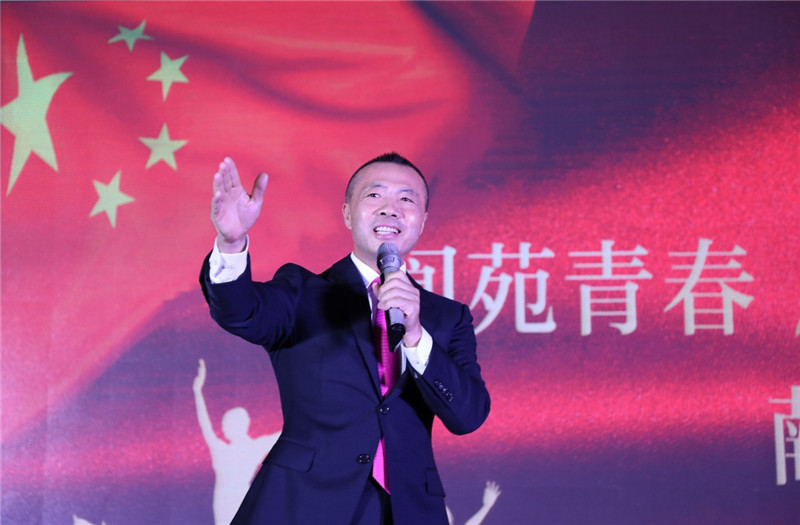 BHI President Gao Songtao was giving a speech at the party
"Today is a special day. Daxing International Airport, which is only 10 kilometers away from us, begins its official operation. We take this opportunity to hold a grand welcome party for our freshmen of 2019.The most correct decision you made this year is to come to BHI. The stage in BHI has been set up for you. You can sparkle your youth here. As college students, you are no longer innocent kids; you need to grow up step by step and to be grateful! This is the DNA of BHI. National Day holiday is coming soon. When you go back home, you must say thanks to your parents for their years of hard work and care for you! I hope all of you learn happily and grow healthily in the next four years in BHI."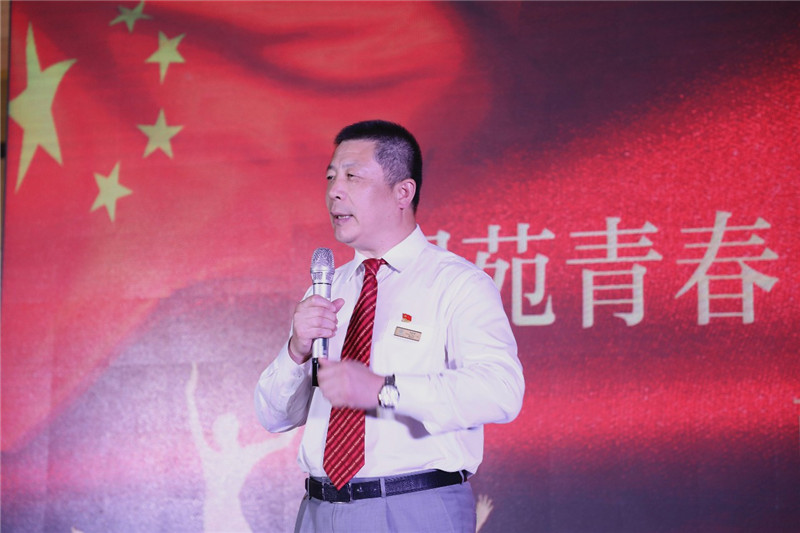 Party Secretary of BHI, Zhang Huailin, was sending his wishes to the students
"The students of 2019 are the 12th enrollment of BHI. BHI has already built a gateway to success for you. I hope all of you can make some achievements here and enjoy every day like today!"
Pay tribute to China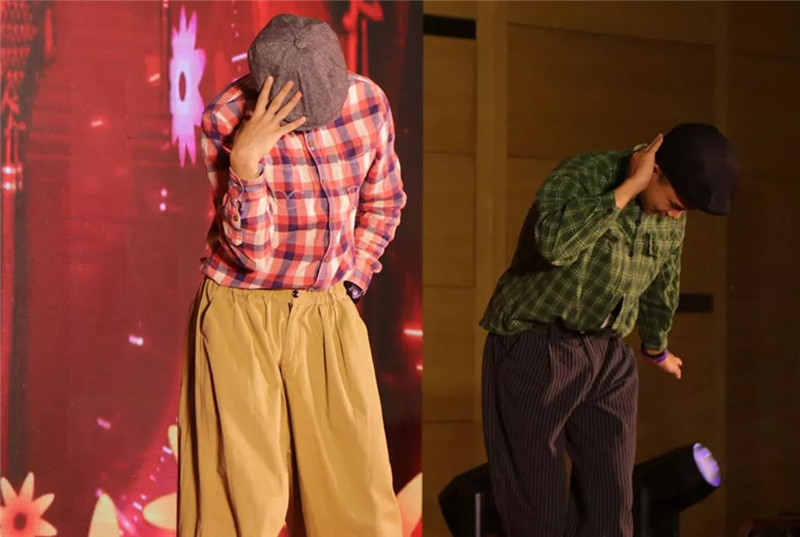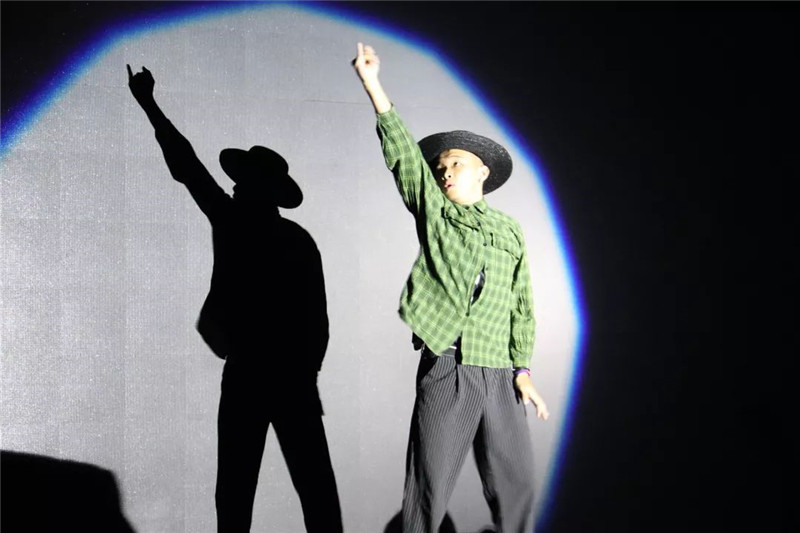 Splendid opening dance
The youthful, sunny and energetic members of MUGEN Modern Dance Club kicked off the party with a combination of mechanical dance with the classic old song Peach Blossoms are Blossoming. Then a another song, which is popular recently, Promised not to cry, ignited the hot atmosphere of the party. The lyrical music with the rhythm of the body, expressed incisively and vividly the emotion in the song.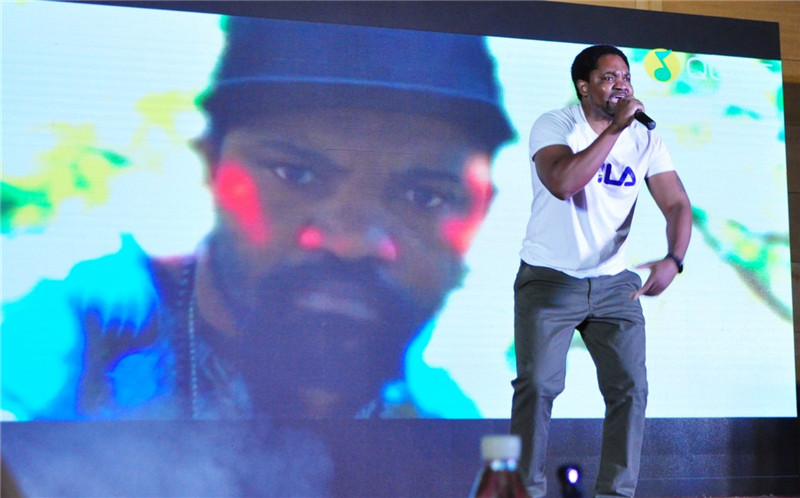 Foreign teacher, Simbawas singing《Child Of The Continent》
Foreign teacher Simba turned himself into a rap expert, bringing the students a wonderful performance. From then on, when students talk about Simba, he will no longer be referred to as the Lion King or Zimbabwe, but the foreign teacher Mr. Simba and his super Rap.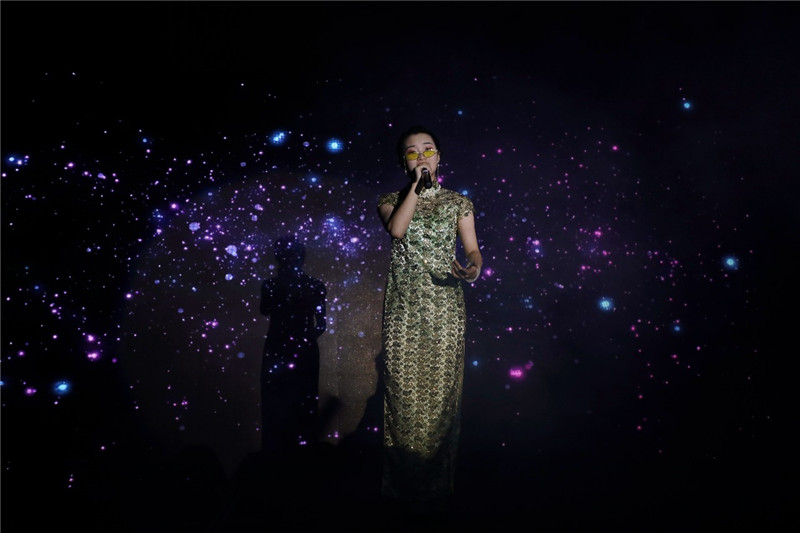 2019 freshmen, Ningcheng Zhimei was giving her performance
Wearing a green cheongsam, Ningcheng Zhimei displayed a decent and elegant lady image. Her voice was graceful and melodious, and her skillful switch between pop singing and opera singing caused a sensation in the audience.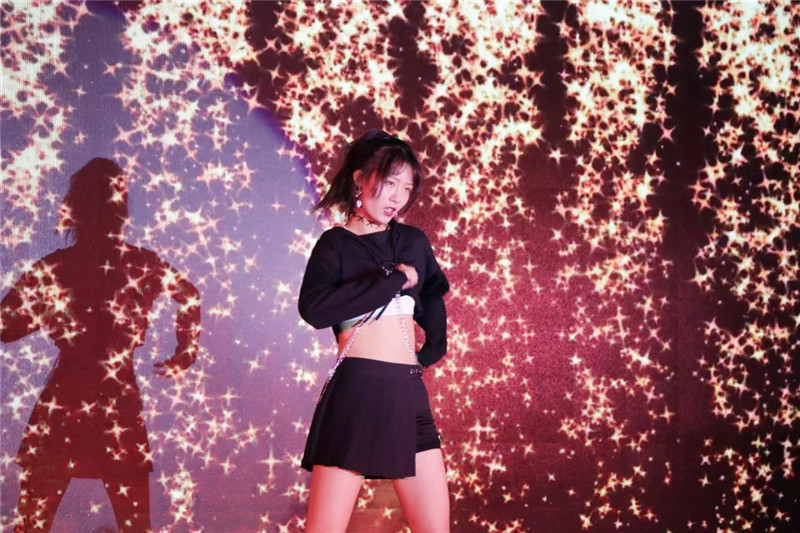 2019 freshmen, Gao Ming, Zheng Chunyi and Wang Junjie were performing the dance Restart Rock
With a lyrical and sweet song Confession Balloon and a powerful and rhythmical hip-hop, Gao Ming and her fellows attracted the scene arose thundering applause of the audience with their wonderful performance !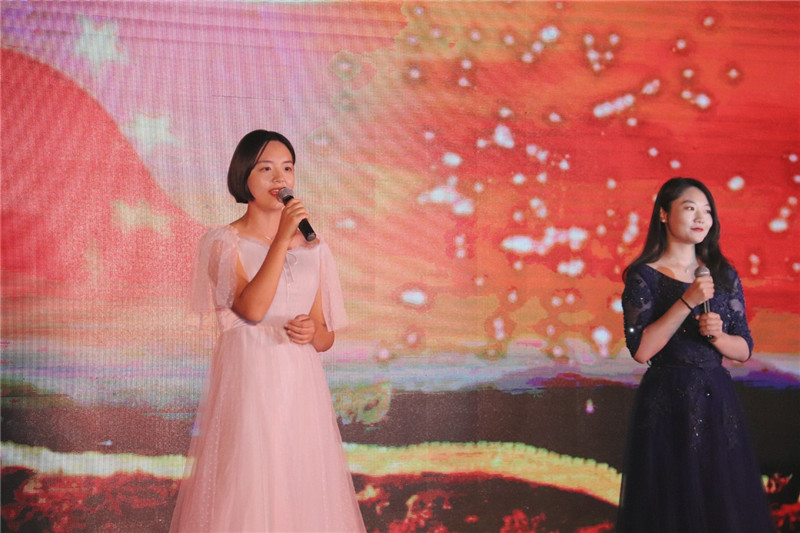 2019 freshmen Zhang Wenjun and Zhao Qing was sing a song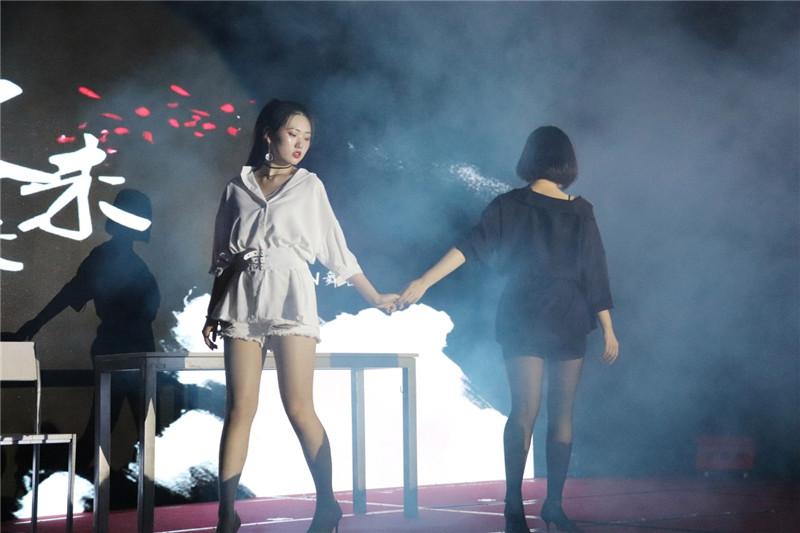 MUGEN Modern Dance Club were dancing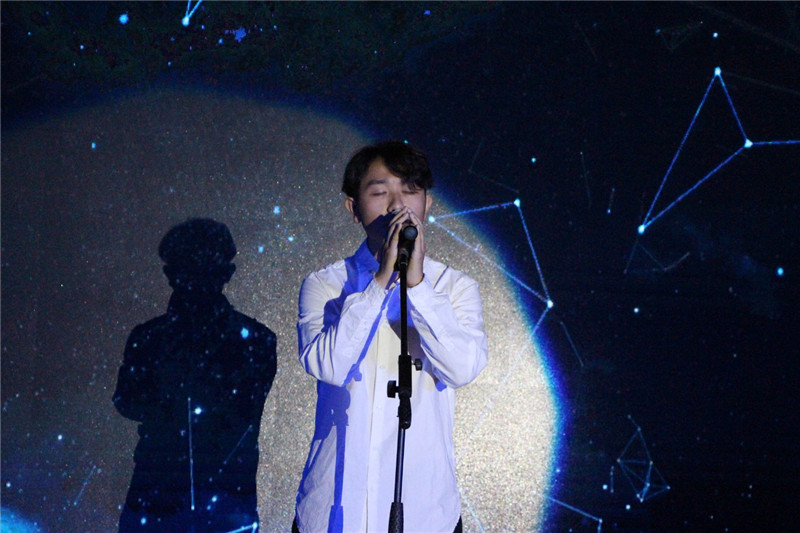 2017 grade student Zhang Haochen was singing a song
Zhao Haochen's fans
With lyric prelude and beautiful background, all the ears were instantly awakened by Zhang Haochen's magnetic voice. His affectionate interpretation of the song got the audience intoxicated. The audience sang with him along the music, which made the party almost Zhang Haochen's own concert!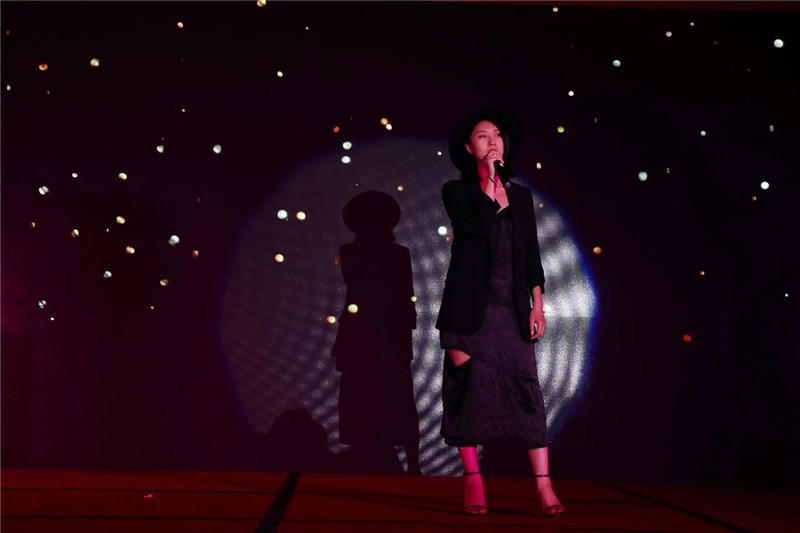 Zhang Yishan, a teacher from the Youth League Committee Office, was singing the song Put Your Records On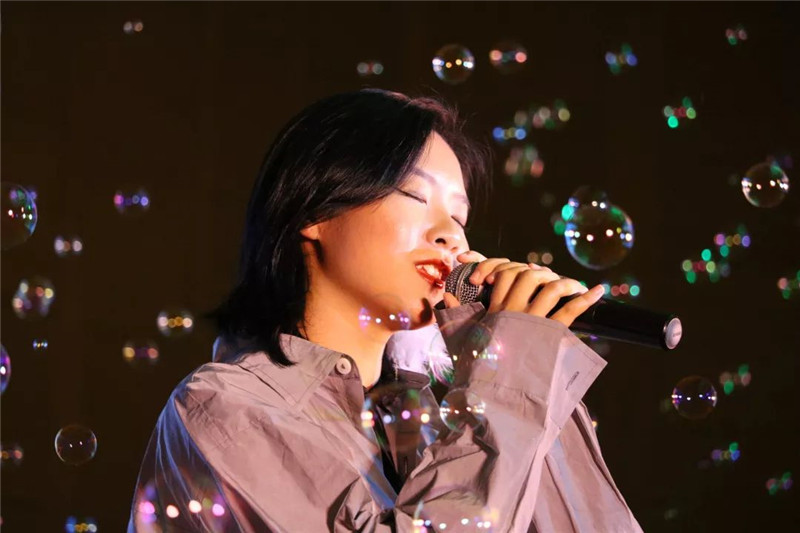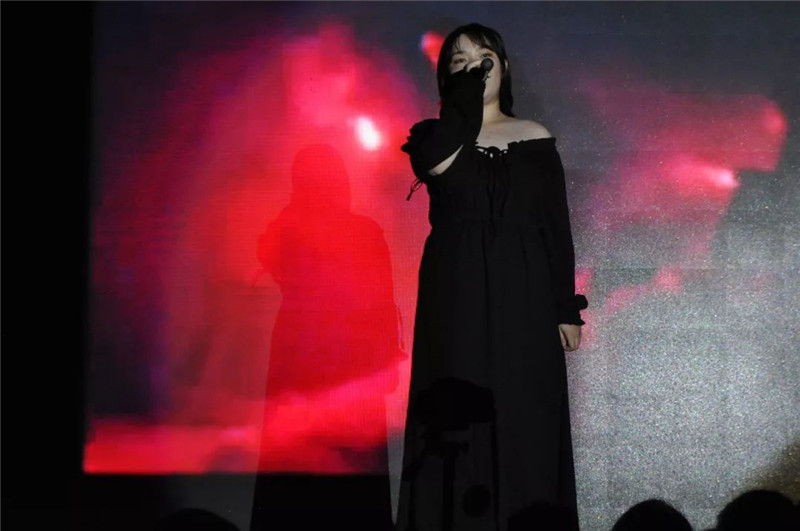 Freshmen of grade 2019, Wang Xinran and Jiang Chunyun were performing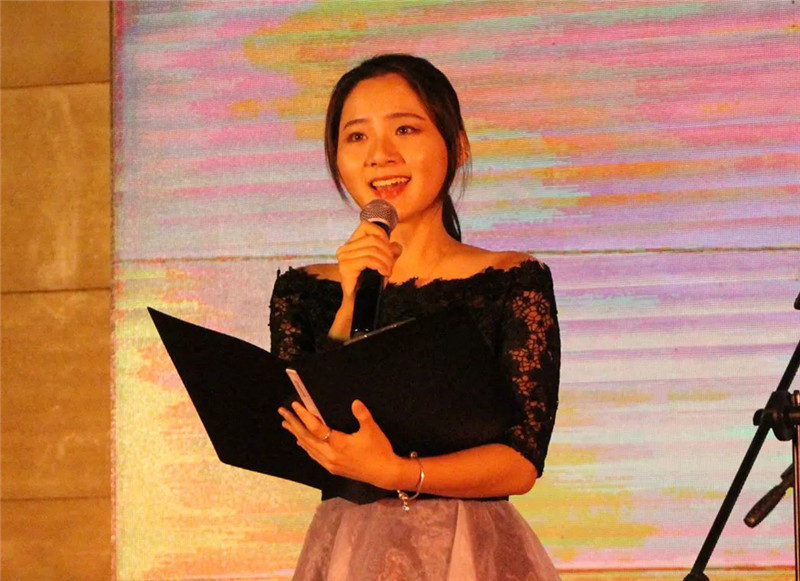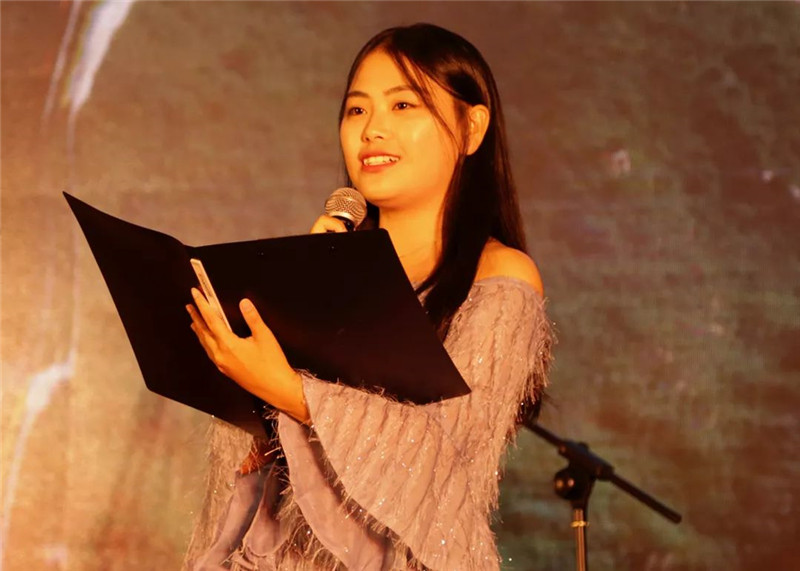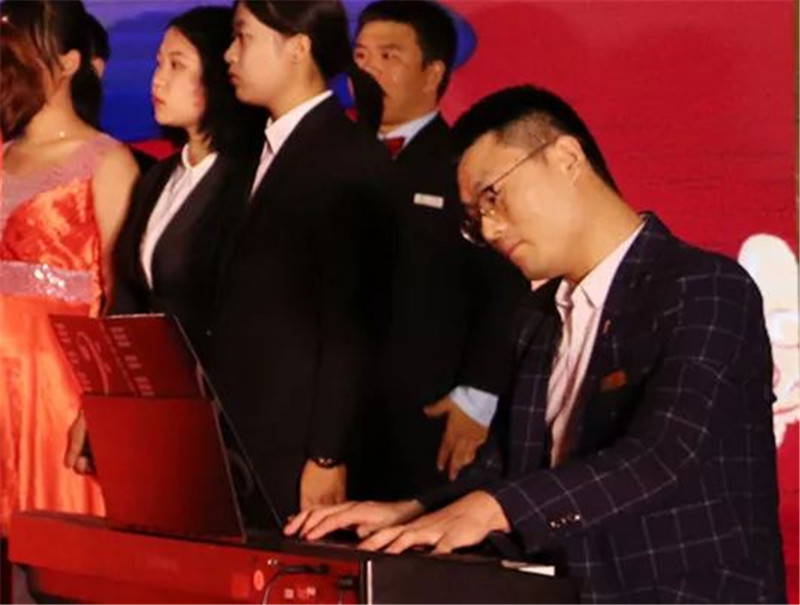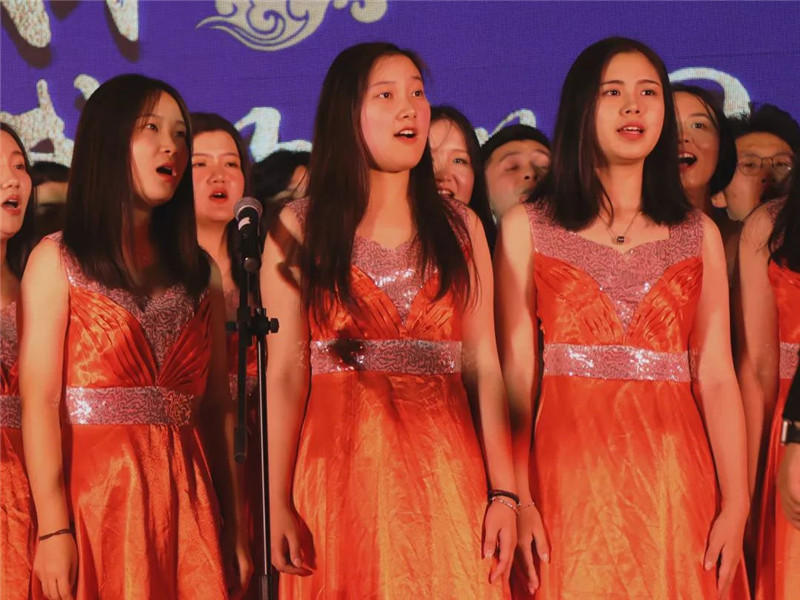 The Sailing Choir performed Me and My country
To express the sincere love of BHI students to China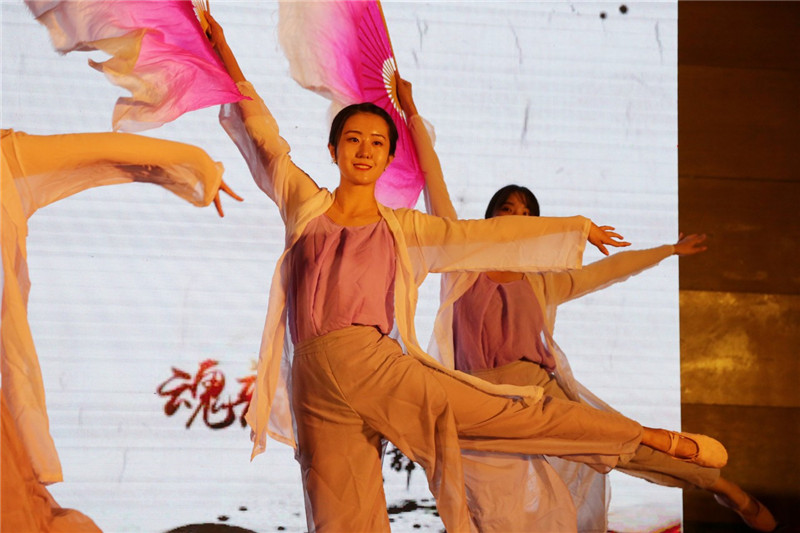 Soul Rhyme Folk Dance Troupe brought a dance to the party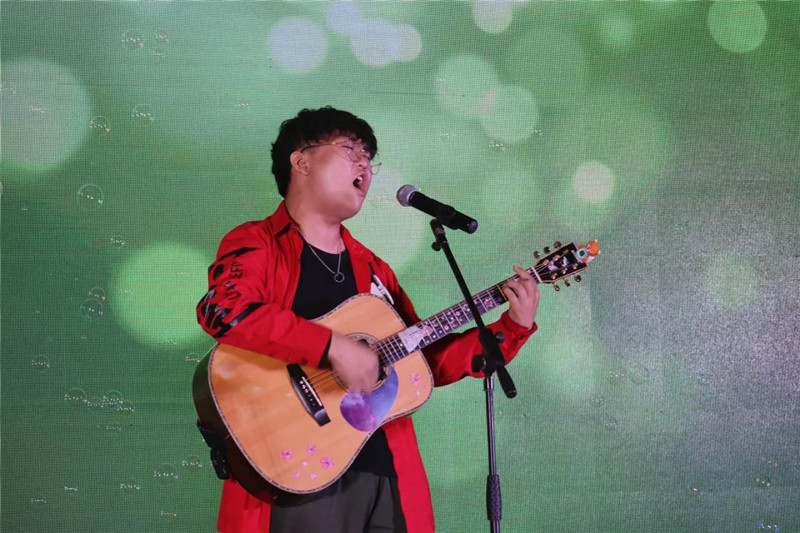 Freshmen of Grade 2019 Zhang Jiahang and Yan Di performed an original song of themselves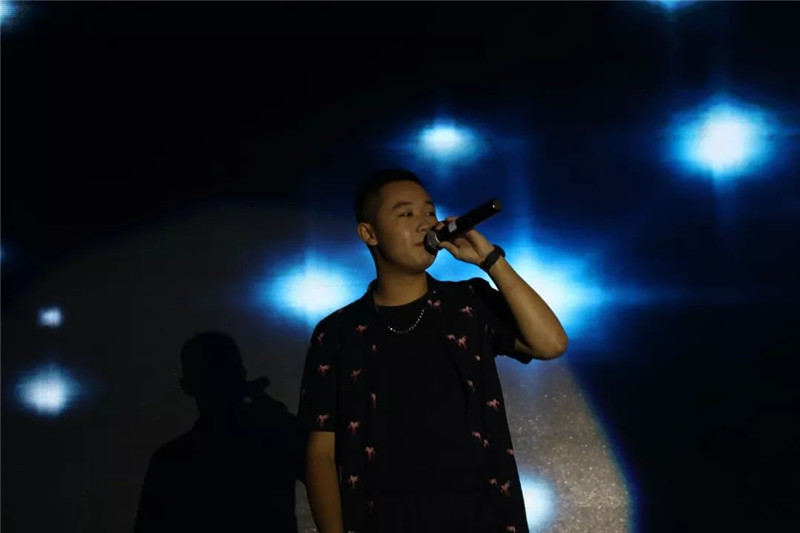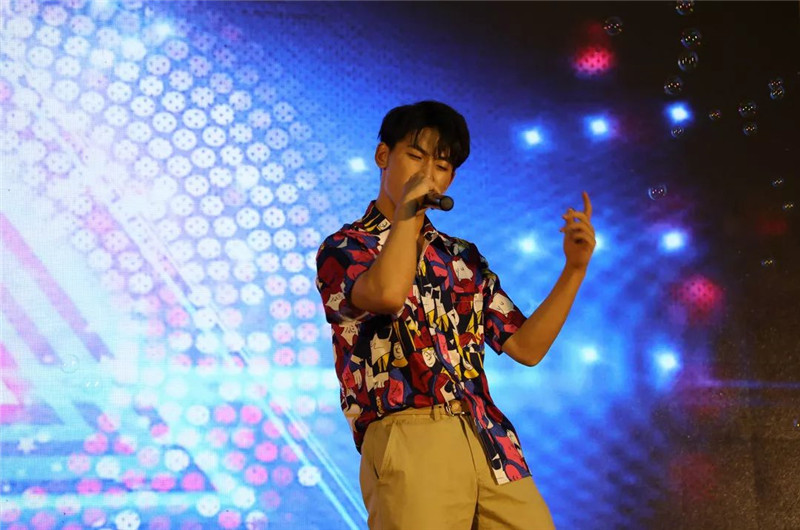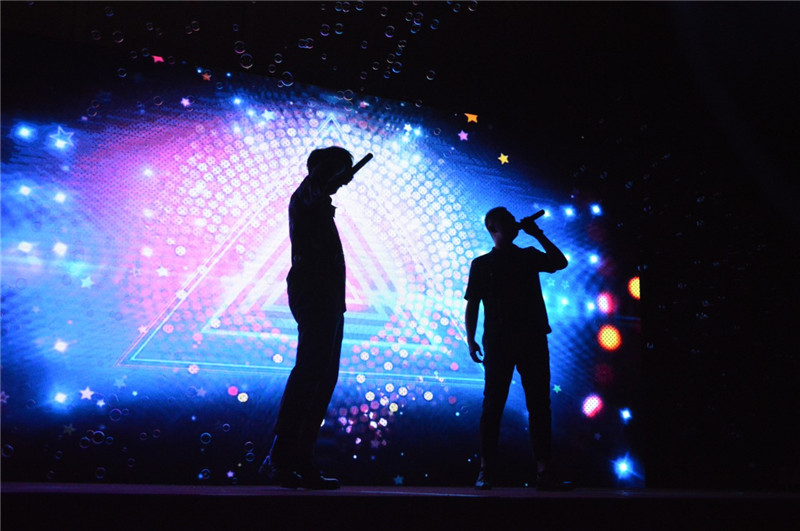 Freshmen of Grade 2019, Si Shuxu and Yuan Haoxuan were singing a song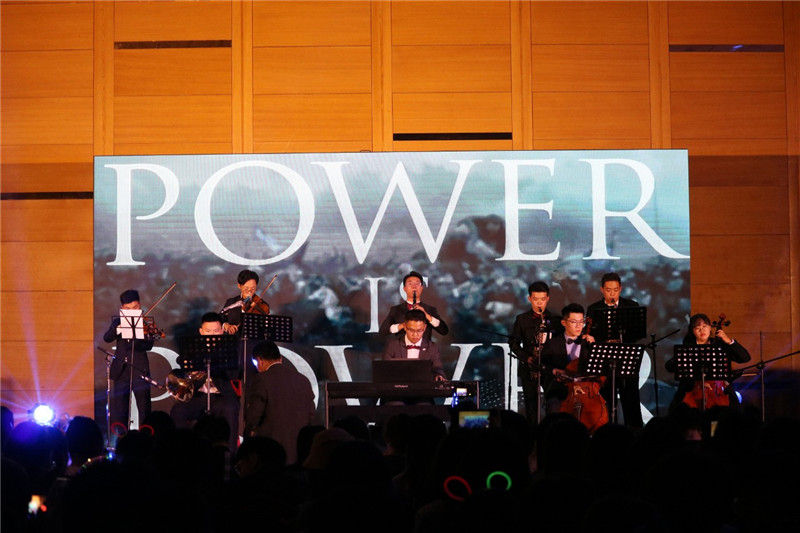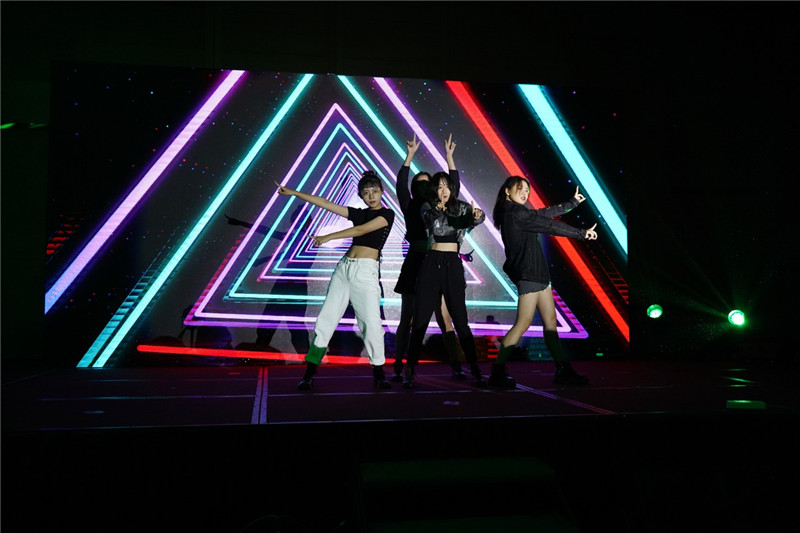 Freshmen of Grade 2019, Zhang Yan, Hou Xu, Fan Ning and Zhao Xinzhe were performing a dance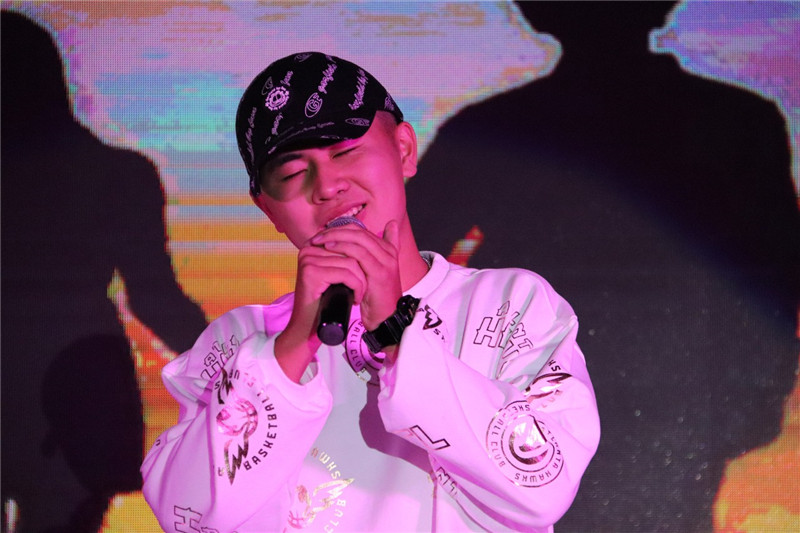 Freshmen of Grade 2019, Chen Binglin was singing a song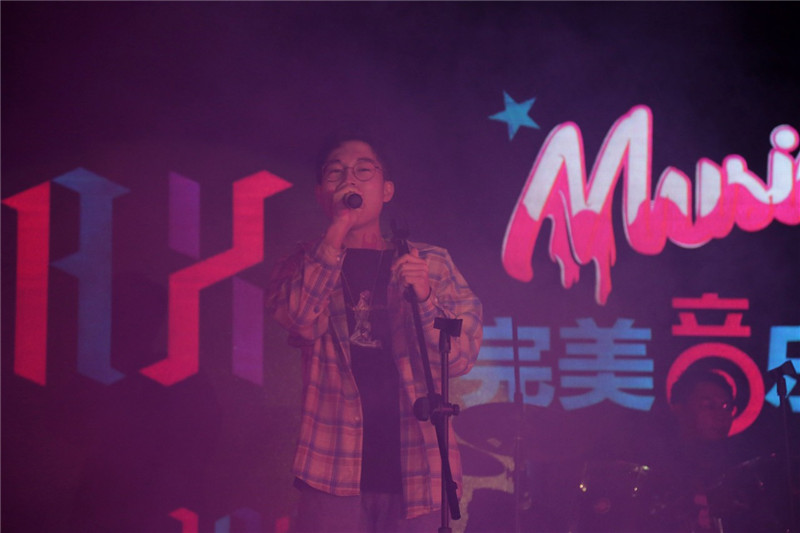 At the party, a lucky draw was set up. Three lucky winners were randomly selected though their most familiar software KeTangPai. Li Ziyou won the third prize, a Vlone jacket; Zhang Xinyu won the second prize, a meal voucher of Beijing JW hotel; Ye Xin won the first prize, a room voucher of Hyatt Hotel Wangjing. Dean Assistant of the Academic Affairs Department, Zeng Liting, two international students from South Korea and Wang Xuefei, chief of Sports Department of the Student Union , presented the prizes to the lucky students respectively.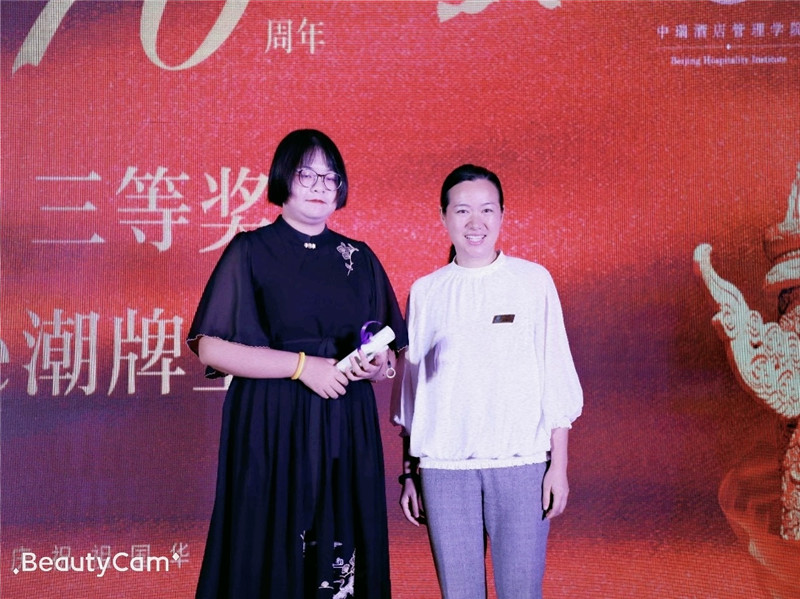 Dean Assistant of the Academic Affairs Department, Zeng Liting(right) presented the third prize to Li Ziyue(left)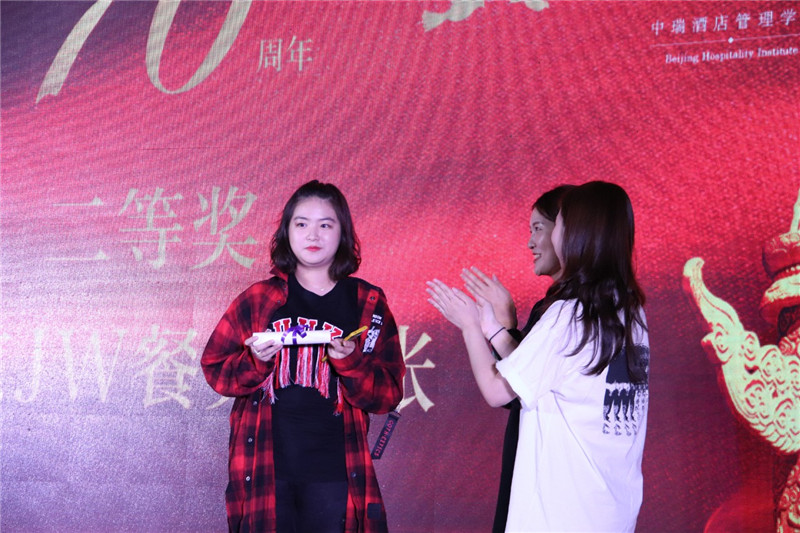 Two international students from South Korea (right) presented the second prize to Zhang Xinyu(left)
Chief of Sports Department of the Student Union ,Wang Xuefei, (right) presented the first prize to Ye Xin(left)
At the end of the party, the organizers played a happy DJ dance for the students. The students danced with the rhythm, releasing pressure and spreading their youth and enthusiasm!
Picture: Zhang Zhili, Student Development and Service Center;
Ye Xinxian, Liu Boming, Chen Zihan, Liu Xiaoyu, Du yi, Huang Yilong, and Zhou Huangqin , Media and Public Relations Department of, Student Union;
Feng Yuming,Zhang Yuqing, Lv Bingxin, Wang Shenyi, Tian Yili, and Yuan Jingyi Youth League Committee Media Association
Text: Zhou Yuchen and Ni Yufan, School Press Corps
Coordinating editor: Gao Yan, News Center