English Corner in BHI — It's all about Christmas
The annual Christmas is coming, and the campus is full of Christmas atmosphere. In order to let BHI faculties and students enjoy the festive and improve the ability of oral English expression at the same time, on December 19th, Foreign Language Office of Academic Affairs Department and Training Hotel jointly organize an exciting English corner in Regale Restaurant. Deputy Dean Ms Lu Tong, teachers of Foreign Language Office and students attended this activity.
The highlight of this English corner is the integration of Christmas elements. Students talk freely about the theme of Christmas. Foreign teacher Mr. Simba and Mr. Lee separately introduced the origin of Christmas, the Christmas stories and celebrating ways in UK and Zimbabwe. This further increases the students' knowledge and experience, broadens their horizon and also practices their English ability.

Site of activity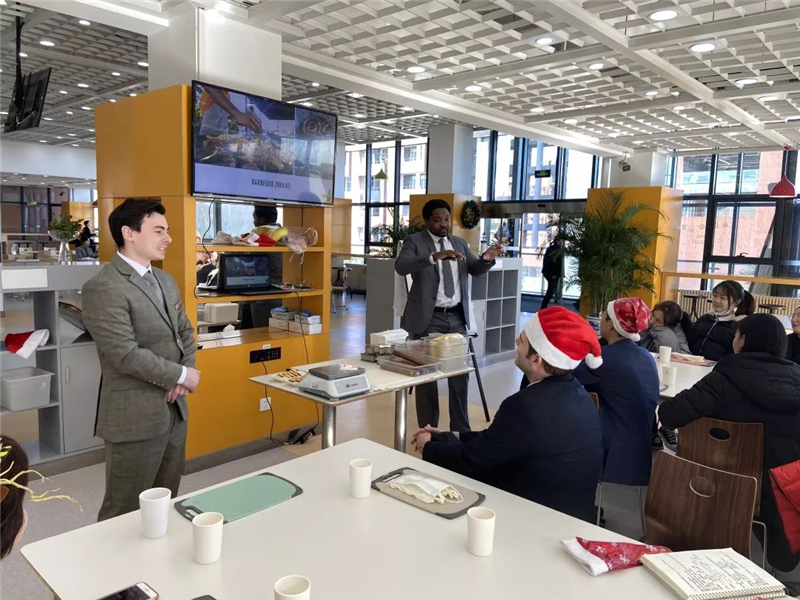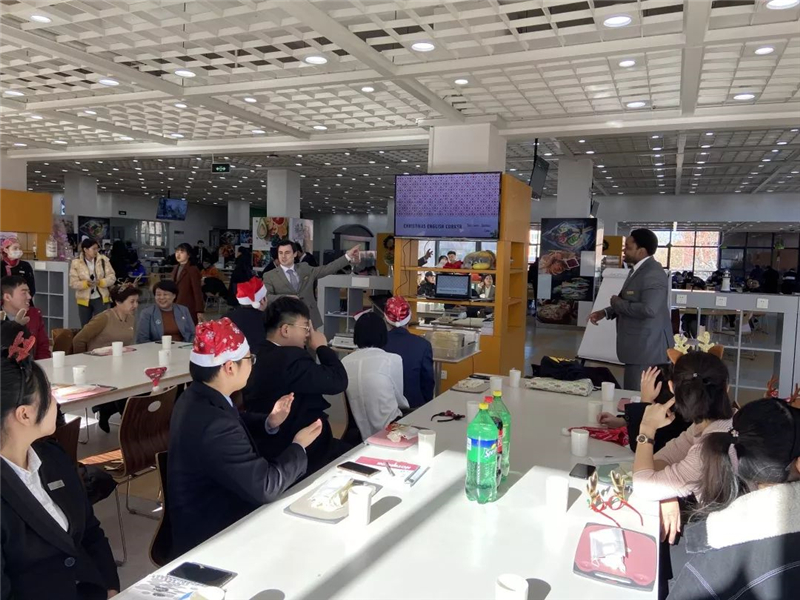 Mr. Simba (First from the right) and Mr. Lee (First from the left)
introduce Christmas to the students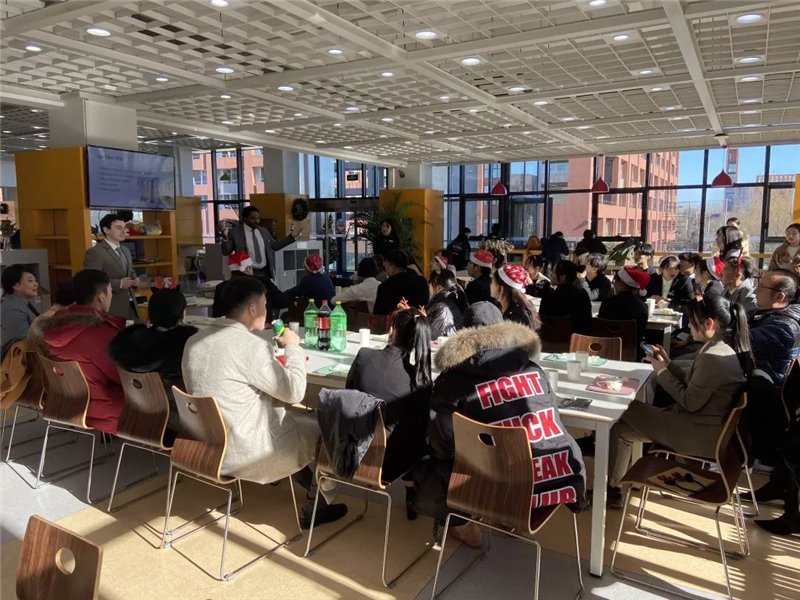 BHI faculties and students who listened carefully
During the activity, two foreign teachers organized the students to play "musical chairs". The students not only feel a strong festive atmosphere, but also deepen the friendship between each other in the cheerful game.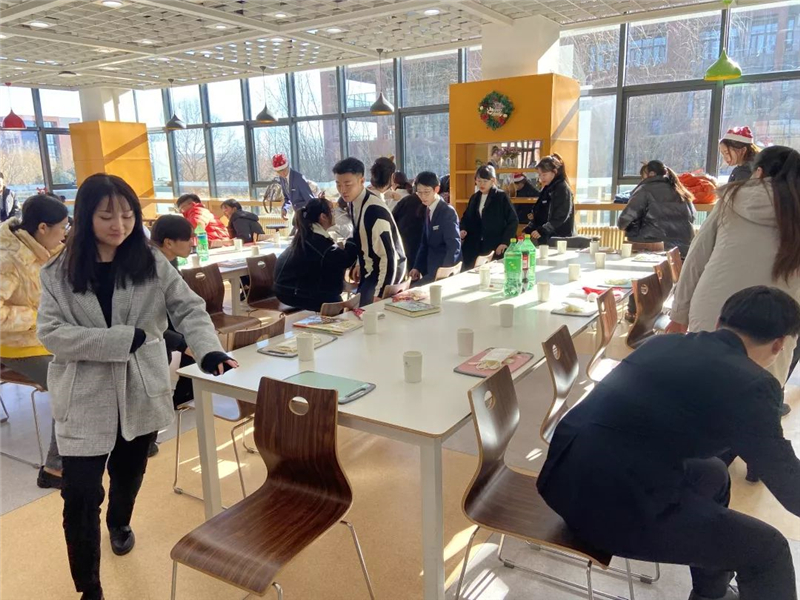 Under the guidance of Mr. Simba and Mr. Lee, the students started to make their own unique Christmas gift -- "Biscuit". The students actively participate in the production of cookies which are also shown in different characteristics.
Mr. Simba (First from the right) and Mr. Lee (First from the left) teach Biscuit making skills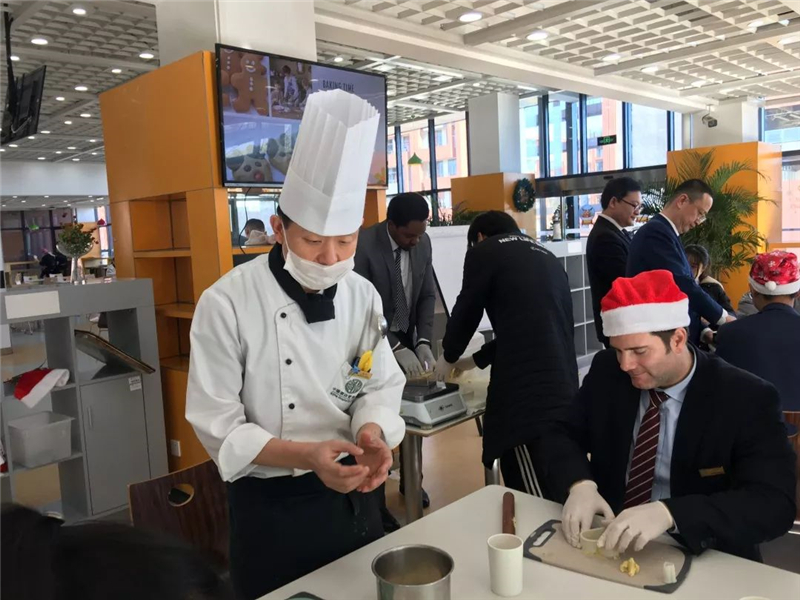 BHI teachers started to make Biscuits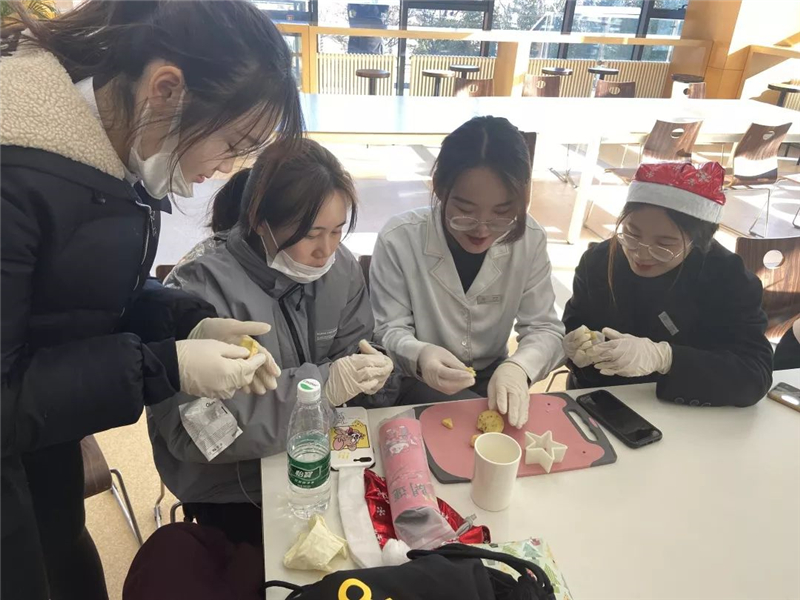 Students made Biscuits for themselves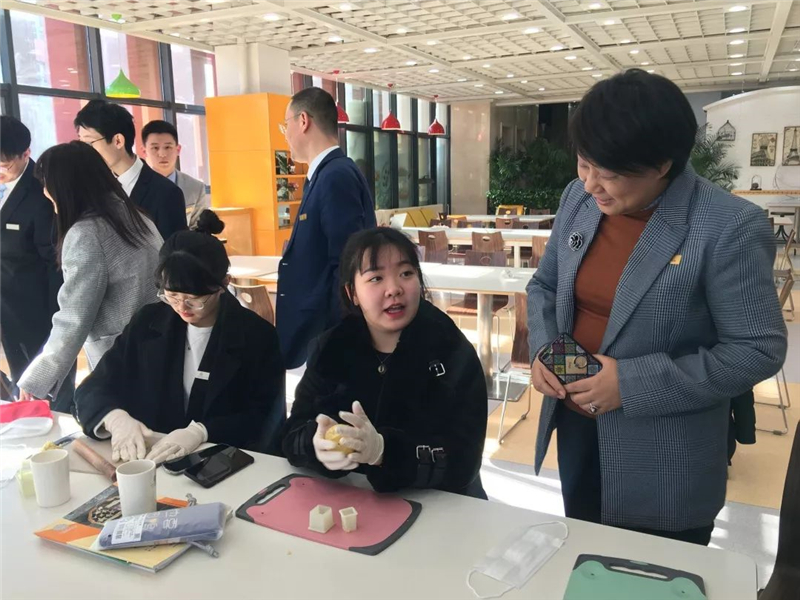 Students introduced their own made Biscuits to Deputy Dean Ms Lu Tong (first from the right)
BHI English Corner has new forms and rich content. It not only practices the students' listening and oral English skills, but also strengthens their understanding of western culture, and improves their "hands-on" ability. This English corner once again fully implemented on the 5H concept of BHI. The last English corner in 2019 was successfully concluded and looks forward to meeting again in 2020 English Corner!
Photo: Foreign Language Office
Text: Li Chen Rui, Foreign Language Office
Typesetting: Grade 2019 Yang Shanglin, School Press Corps
Editor: Meng Huanyu, News Center
Email address: news@bhi.edu.cn