BHI Faculties Joined Online EUHOFA Round Table for Online Teaching Topics
During the Covid-19 Outbreak, what unexpected challenges are faced by hospitality education providers worldwide? What solutions have they brought out for this emergency situation? EUHOFA International organized a series of three roundtable-type webinars in order to share best practice in perspectives of student management, practical courses, online teaching, etc. among our member schools. Ecole Hotelier de Lausanne, The Hotel School, International College of Hotel Management, International Hotel & Tourism Institute, Dusit Thani College, Starex University, and other universities and colleges joined the webinar.
After received the invitation, Educational Training and International Exchange Center organized Zeng Liting, associate dean, Cui Chao, lecturer of Professional Foundation Teaching & Research Office, Shi Jingying from Career Center, and Hu Xiuying from Educational Training and International Exchange Center to join the webinar.

In the Round Table
The Round Table focused on the supporting online staff in the shift to online teaching, adapting the curriculum and practices. Cui Chao presented the cases that BHI sufficiently built communication network and explore online courses and online supervision system. His sharing draw positive feedback from the faculties of other colleges.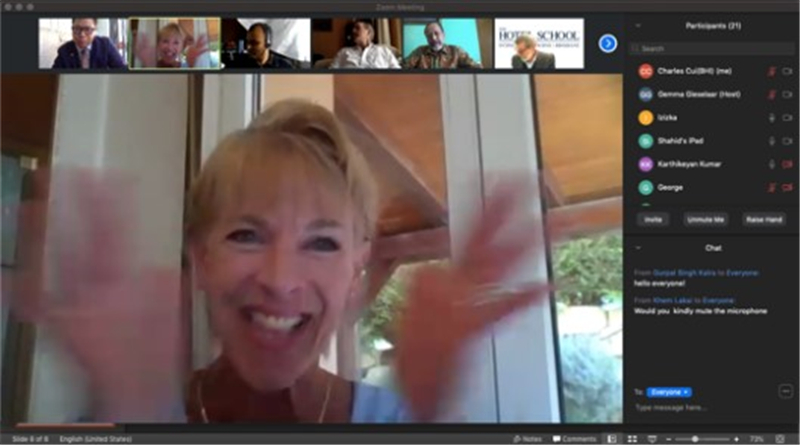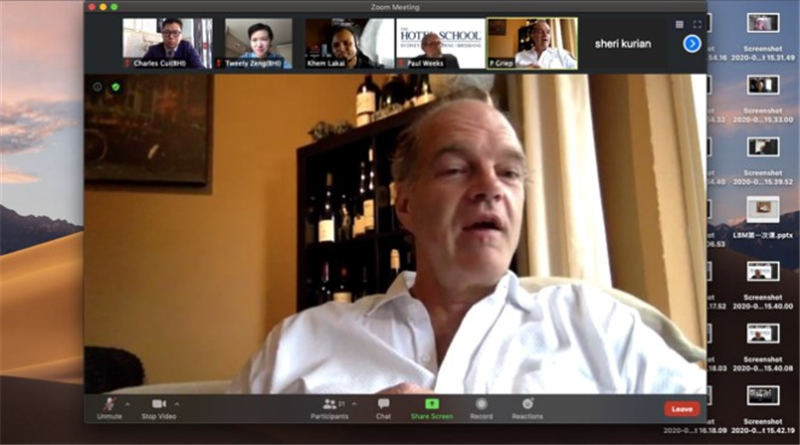 Each School Sharing Information on the Round Table
In the topic of supporting online staff in the shift to online teaching, Ms. Zeng Liting introduced BHI's online courses in stages and how BHI worked out an adjusted online teaching plan, technological supporting, and other information. Schools spoke highly of BHI's implementation.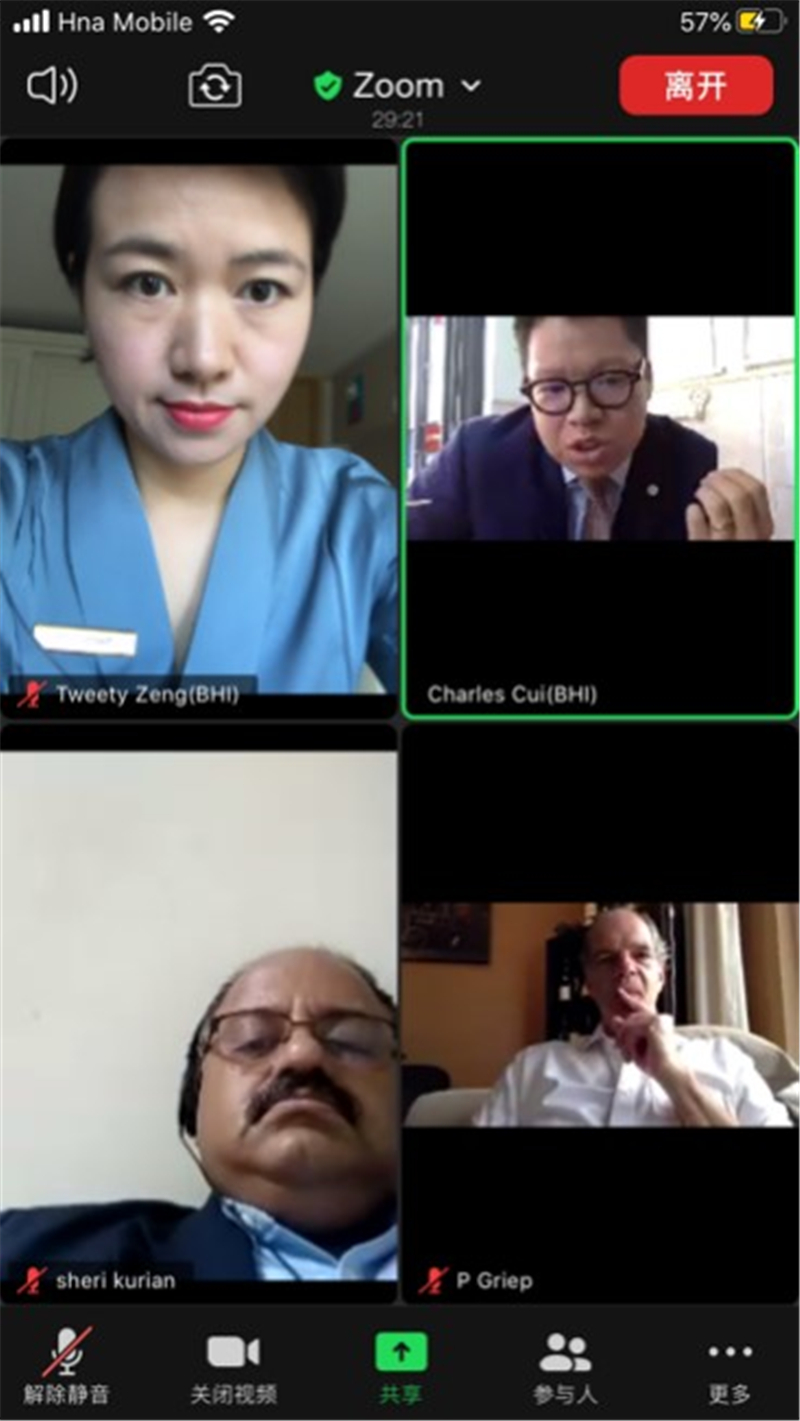 Ms. Zeng Liting (Top of Left), Mr. Cui Chao (Top of Right) on the Round Table
On another day's Round Table, Ms. Hu Xiuying shared practices of internship, industry engagement and practical training in a limited space or online learning environment. She provided information on internship postpone, online guest lectures, and other alternatives during Covid-19 outbreak and received positive feedback from the moderator.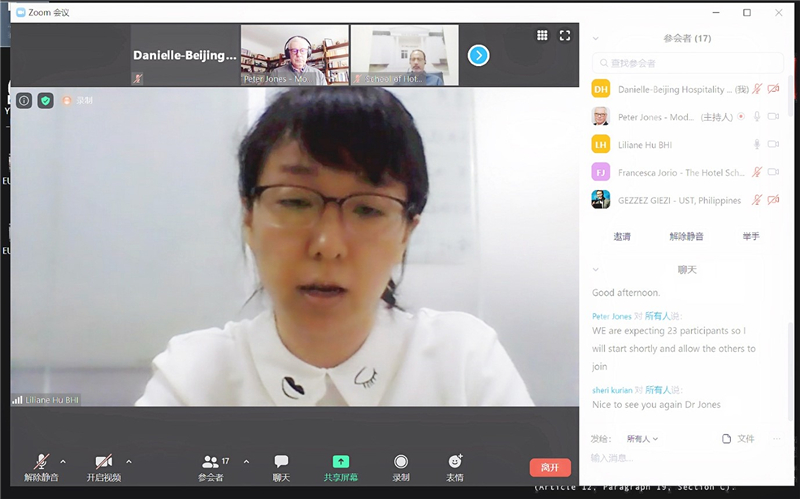 Ms. Hu Xiuying Sharing BHI's Cases
This Round Table webinar offered global hospitality education providers a great chance to communicate with each other. As an internationalized and application-oriented hospitality education provider, BHI strives to put the motto of learning for application into practices and play a critical role in the collaboration with global hospitality universities and colleges.
Photo/text: Cui Chao, Professional Foundation Teaching & Research Office
Feng He, Educational Training & International Exchange Center