Deepening Cooperation Between Universities and Enterprises—BHI team visit Universal Beijing Resort
In order to further deepen cooperation between universities and enterprises, last week Ms. Guo Ruihuan led a team to Universal Beijing Resort to visit to discuss cooperation.
Ms. LuTong, Vice Dean of Academic Affairs Department, Mr. Yu Wei, Assistant Dean and Ms. Shi Jingying, head of Career Center also attended this visit.
Mr. Thomas Mehrmann, President and General Manager of Universal Beijing Resort co., LTD., Theme Parks and Resorts Management Branch, Ms. Yin Dongmei, vice President of Human Resources Manager, Mr. Ren Xiaochao, Campus Cooperation Manager, Administrative General Manager of Resorts Management Branch, Mr. Ge Liang, Director of Human Resources Manager and Mr. Wang Wen, Director of Recruitment attended the reception.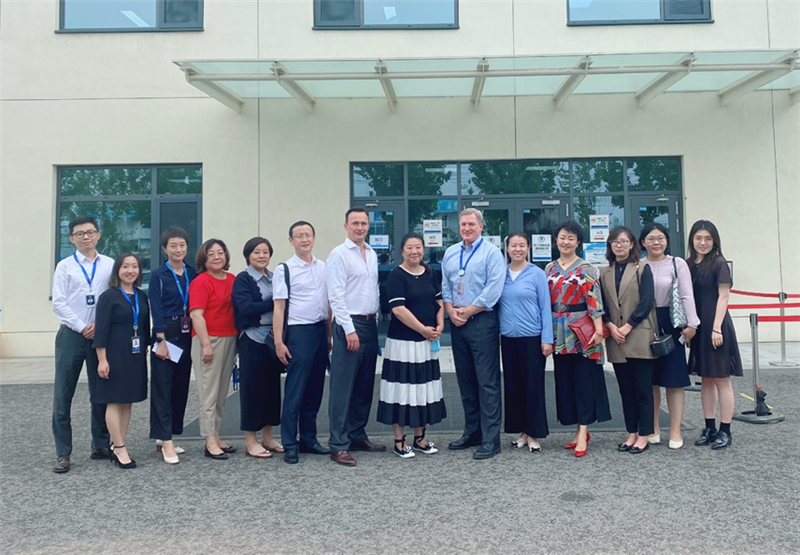 Mr. Ren Xiaochao, Campus Cooperation Manager of Universal Beijing Resort introduced the current preparation of the resort and talent needs.
Universal Beijing Resort project will complete the infrastructure construction by the end of 2020, start the trial operation in the spring of 2021, and officially open the park in May of 2021 with a grand appearance.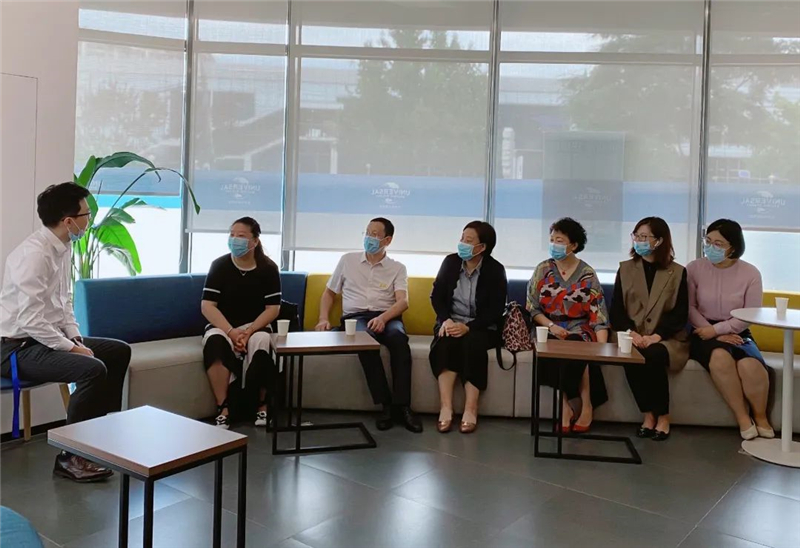 Discussion and Communication
During the discussion, the two sides had in-depth discussions and reached consensus on specific cooperation issues such as brand class, school-enterprise teaching, management training program, student internship and employment, and industry training.
At the same time, Universal Beijing Resort and hotel preliminarily confirmed they will come to BHI to attend Career Day and recruit the students in December.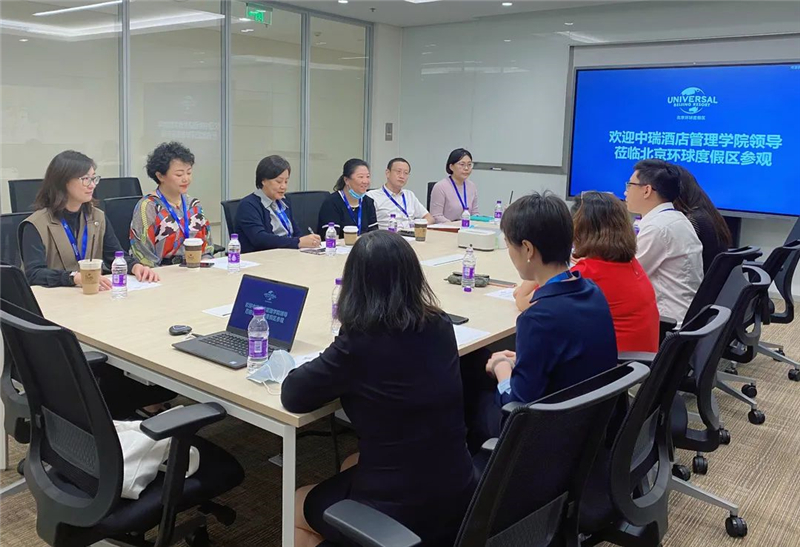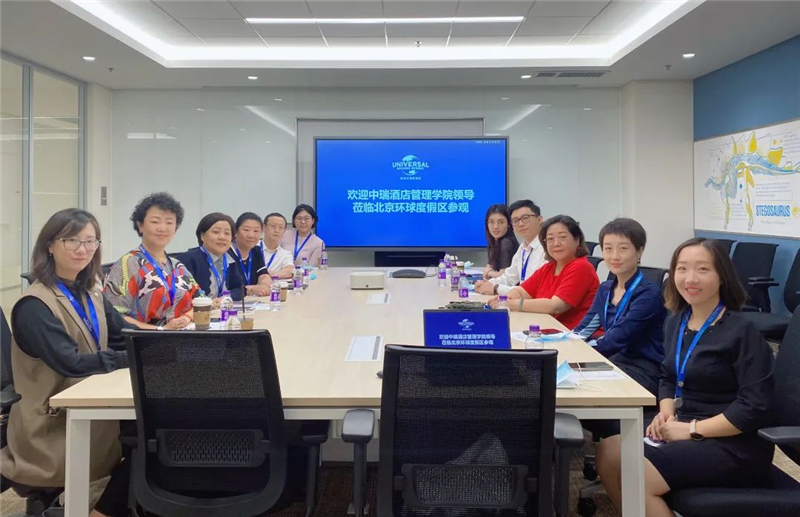 Ms. Guo ruihuan expressed the hope that the cooperation with Universal Beijing Resort could help enterprises select more outstanding graduates, provide enterprises with a large number of outstanding talents, and truly achieve a win-win situation among students, schools and enterprises.
Mr. Ge Liang gave full affirmation to Wang Zixing, one of 2020 graduates from BHI, praised high professional quality of BHI students, and put forward valuable opinions and suggestions on the talent training mode. He hoped to continue to strengthen bilateral cooperation and achieve mutual benefit and win-win results.
Photo/Text:Leng Yan, Career Center
Typesetting:Feng Rui, Career Center
Proofreading:Shi Jingying, Career Center
Editor:Meng Huanyu, Gao Yan, News Center
Email address:news@bhi.edu.cn