BHI Luxury Management Course Invited the Founder of LinkChic Clothing to Make a Theme Lecture
In order to further enrich the course content and strengthen the connection between teaching and the industry, the Luxury Management Introduction Course of the Academic Affairs Department launched a lecture themed "Creative Luxury Marketing Management". The lecture is mainly held for students majoring in luxury management in grade 2017. Li Qian, founder and CEO of LinkChic , a high-end customized clothing brand, was invited to be the keynote speaker.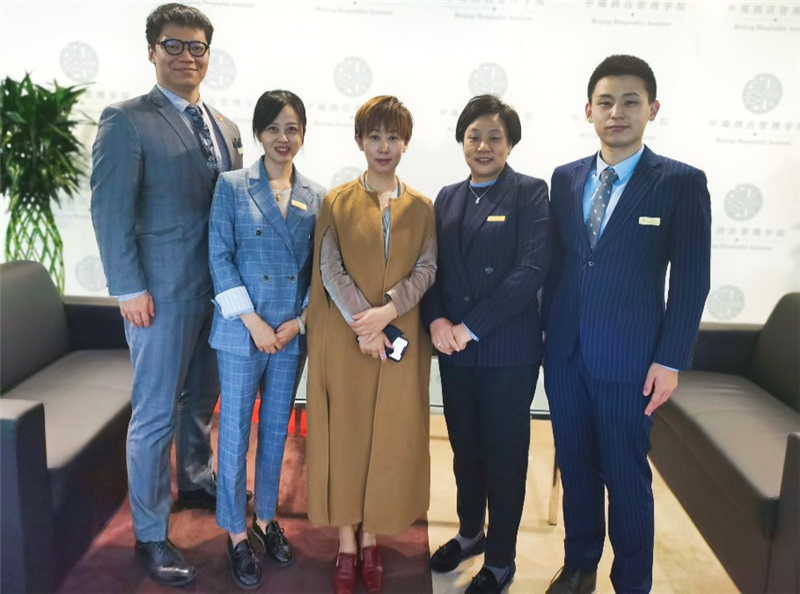 From left to right: Cui Chao, director of the Professional Foundation Office, Chu Jing, academic leader, Li Qian, keynote speaker, Lu Tong, vice dean of Academic Affairs Department, and Yang Zhiqi, a participant teacher
Li Qian has been engaged in fashion and luxury industry for more than 10 years. She graduated from HEC Paris in 2008 majoring in luxury brand management. She founded the high-end clothing brand LinkChic in 2016, which has gained a favourable reception. LinkChic successfully held the 2019 new product release conference and cross-field immersive static art exhibition during the China International Fashion Week.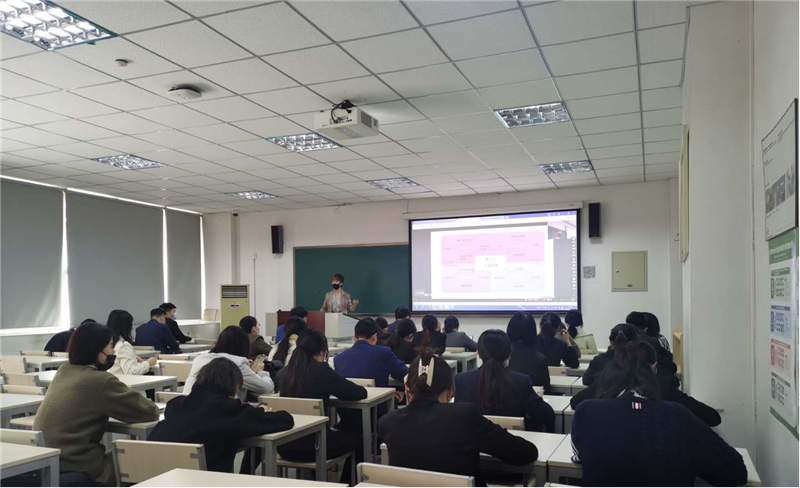 Li Qian's lecture
From Mondrian's Composition of Red, Blue and Yellow, Hermes's classic orange, Tiffany's robin blue, Chanel's classic camellia, and David Hockney's Big Spray, the lecture introduced the artistic source of luxury creativity.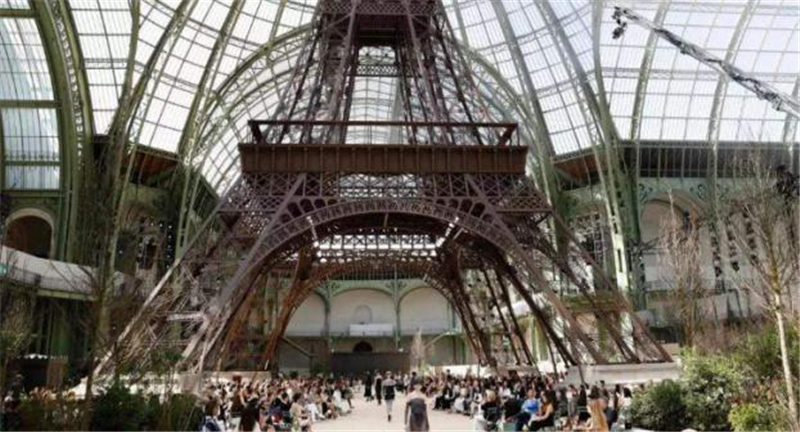 2020 Chanel products fashion show
Li Qian presented a detailed description of the brand vision composition of luxury goods, and discussed the influence of designers on luxury goods as well as what is the real luxury brand spirit with case studies on Burberry and Gucci. At last, she introduced the key elements of luxury marketing: making dreams, expanding consumers' understanding of brands and enhancing existing customers' sense of dignity. The lecture was rich in content, vivid and interesting, interspersed with videos of the latest fashion conference of luxury brands and online marketing , bringing students a visual feast.
Photo and text:  Chu Jing, Professional Foundation Office