The Third Session of 5H Teacher Certification Training of BHI Embraced a Successful Completion
On February 25th, the third session of 5H Teacher Certification Training of BHI was successfully completed with a grand closing ceremony. Besides the trainees, Dr. Gao Songtao, President of BHI, Xu Longyang, Dean of Academic Affairs Department, Yu Shichun, Director of Student Affairs Department, Zeng Liting, Dean Assistant, Yu Weimin, Dean Assistant and other relevant leaders of BHI attended the closing ceremony.

A group photo at the closing ceremony of the training
This training session is the most special one since 5H teacher certification training started in BHI: it has the longest duration and the richest training forms. In order to meet the needs of epidemic prevention and control, this training session employed various training forms such as video recording, online live class, classroom teaching and offline activities.
Green is the color of spring, representing the rhythm of youth, symbolizing the vigor and vitality of BHI teachers. Meanwhile, green means that all teacher trainees can pour new vitality into their own classes after 5H training.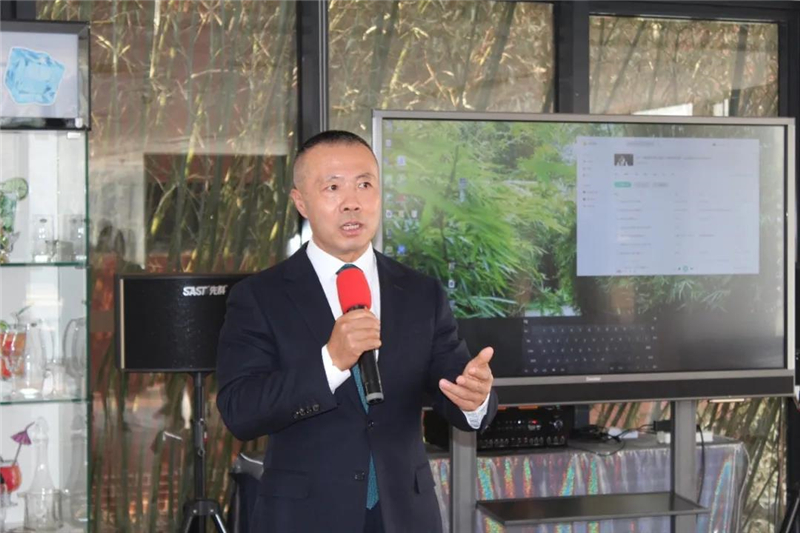 BHI president Gao Songtao delivered a speech
At the closing ceremony, BHI president Gao Songtao personally awarded the training completion certificates to the teacher trainees with congratulations to them. He said that he was very glad to see that BHI teachers could help each other to improve and become the practitioners and disseminators of the 5H concept of BHI.
Mr. Gao also pointed out that as BHI is an application-oriented college, teachers should set good examples, demonstrate good professional teacher qualities in and out of the classroom, and pay much attention to their own classroom norms and behavior norms.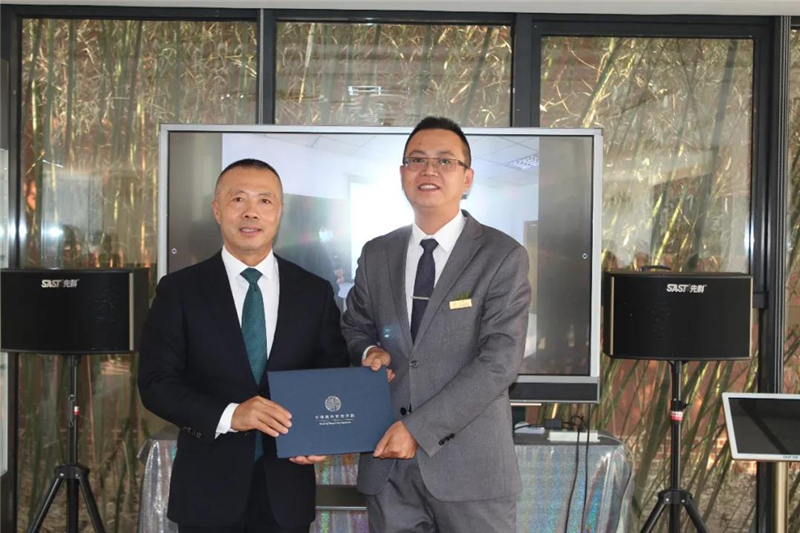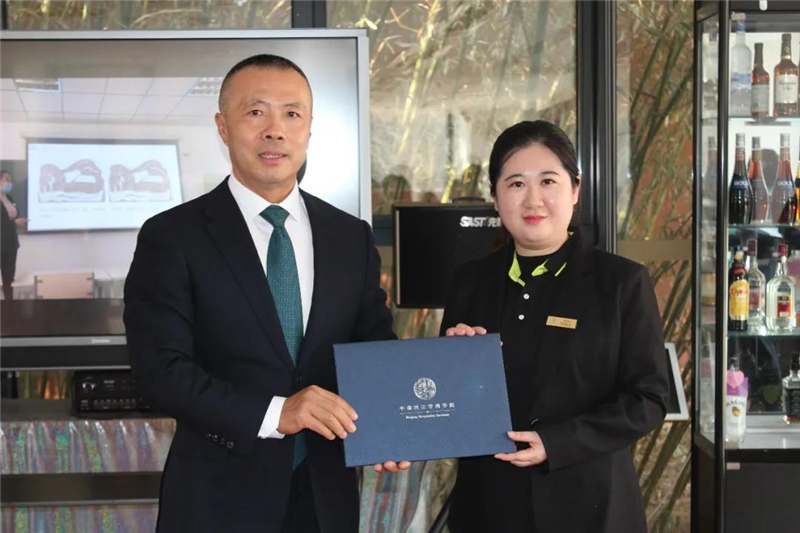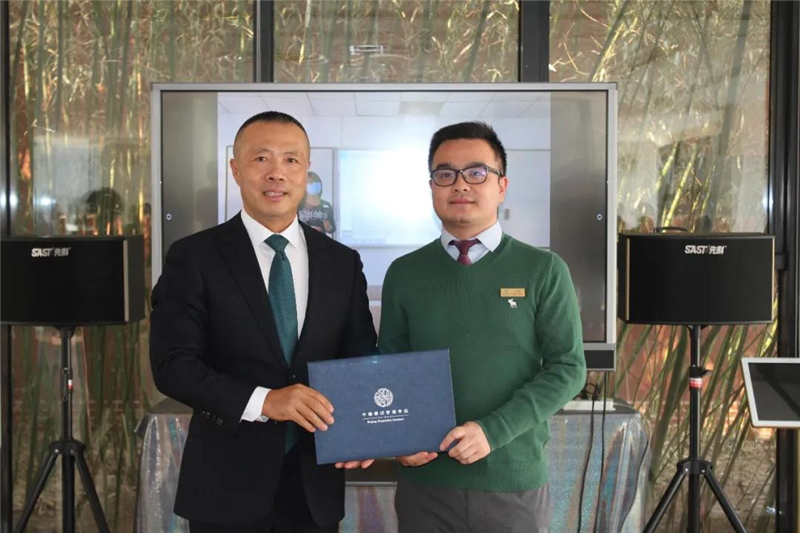 Awarding the certificate
Xu Longyang, Dean of Academic Affairs Department, read out the name list of trainees who successfully completed the training. BHI president Mr. Gao, trainer representative Mao Tian, as well as trainee representatives Li Ruichao and Chen Cheng, together filled the green champagne tower symbolizing vitality, which represented the successful completion of the third session 5H training.
BHI leaders at the closing ceremony also gave their best wishes to the trainees and expressed their high hopes on them with songs. They encouraged all the trainees to live a wonderful life and have a better tomorrow despite of difficulties and obstacles.
President Gao Songtao filled the champagne tower together with the trainer and trainees
The show at the closing ceremony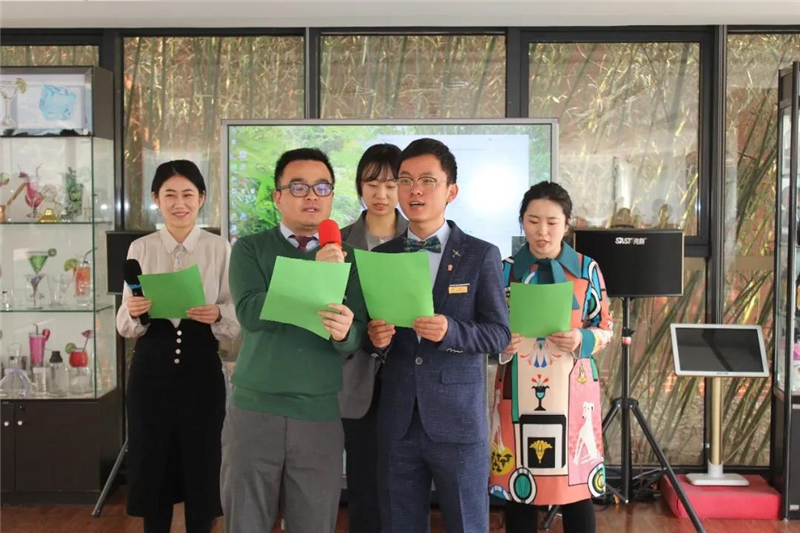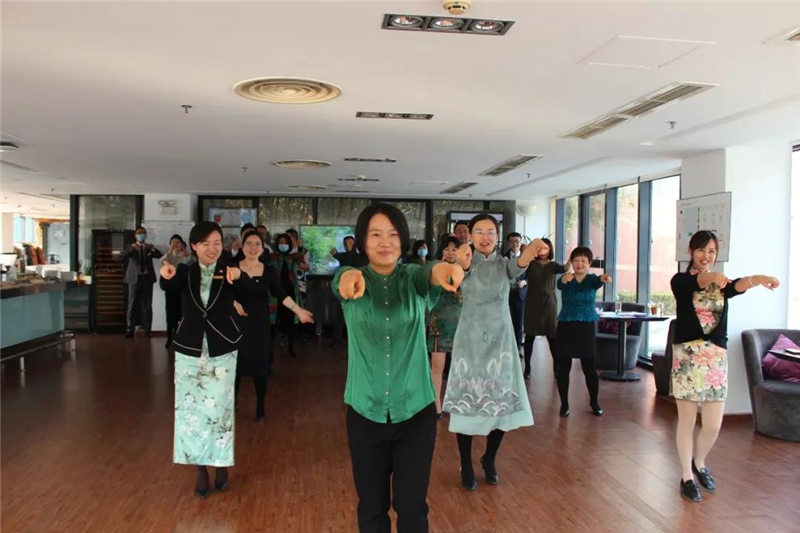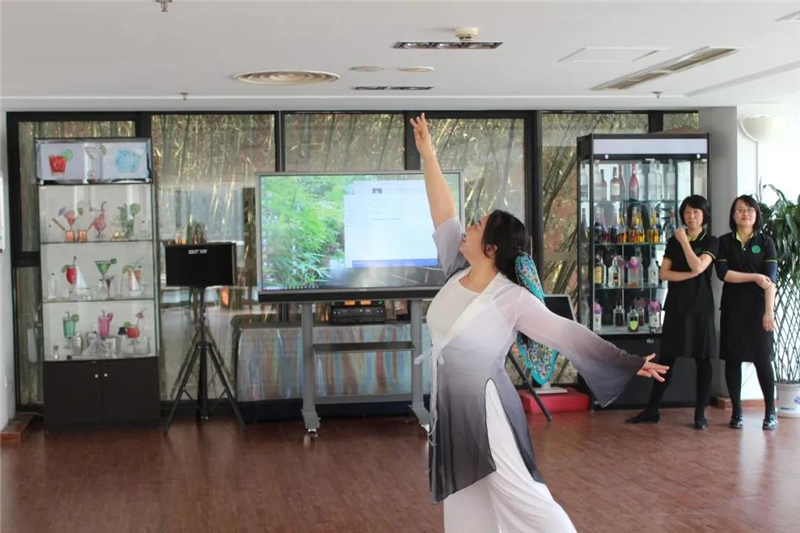 Trainees in this session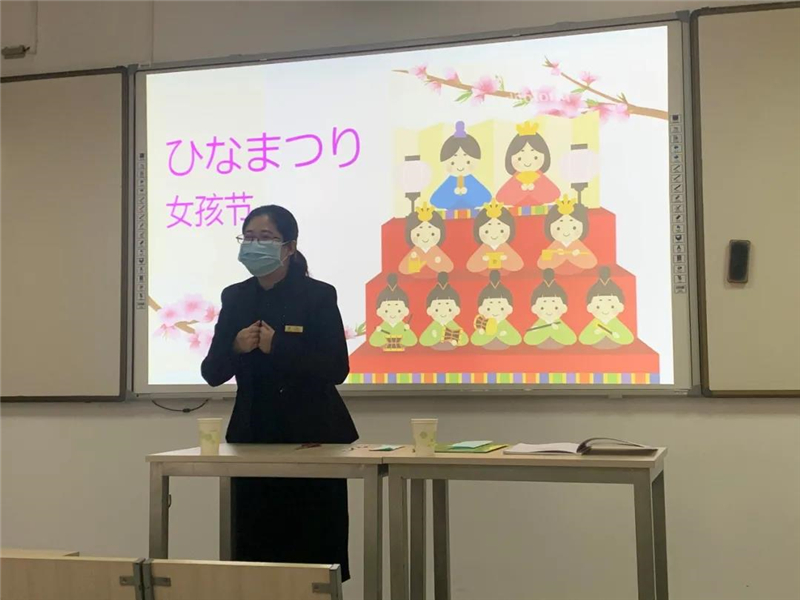 One-on-one class presentation by Li Ruichao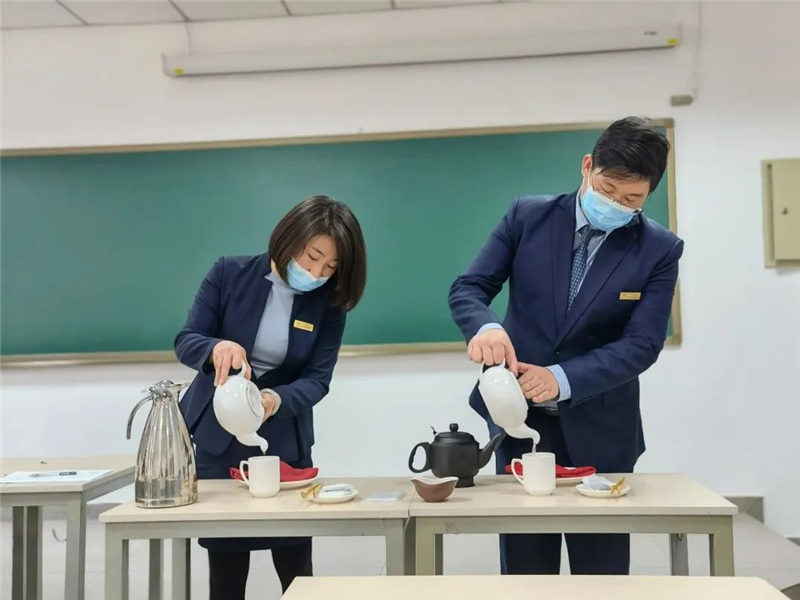 One-on-one class presentation by Chi Mengfei (left)
One-on-many class presentation by Chen Cheng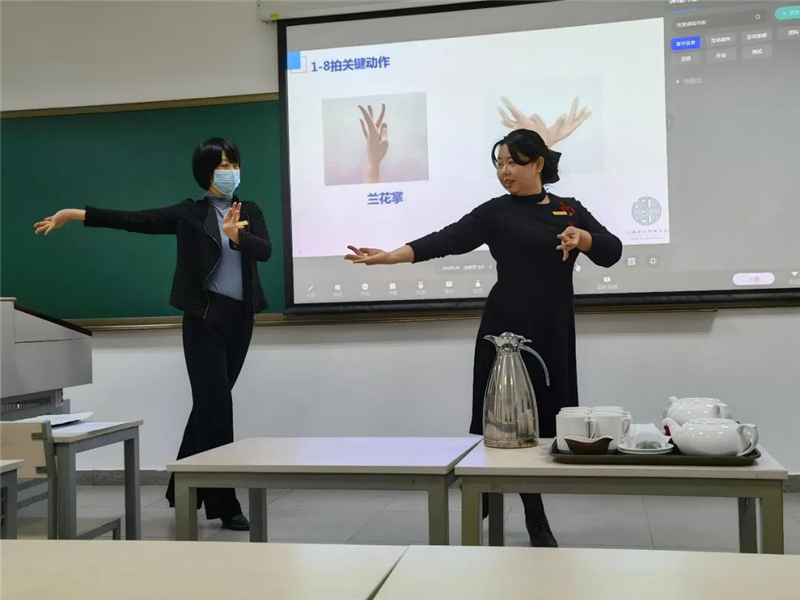 One-on-one class presentation by Xu Shanshan (right)
Photo: Zhang Yishan, Student's Development and Service Center
Text: Mao Tian, Foreign Language Office
Typesetting: Yang Shanglin, School Press Corps
Editor: Meng Huanyu, News Center