BHI Internship Job Fair for Class 2020 Students Successfully Concluded: More than a Hundred Famous Enterprises Gathered in BHI
On May 20th, BHI Internship job fair kicked off. More than 100 hotels from more than 10 hotel groups and nearly 30 companies from the service industry gathered in BHI to attend the long-lost BHI Internship job fair for Class 2020 students. Due to the COVID-19, BHI Internship job fair has been suspended for more than one year. With the haze of the COVID-19 in China disappearing gradually and the strong recovery of the hotel and tourism industries, many enterprises came to this fair to enroll new interns.


The Peninsula Beijing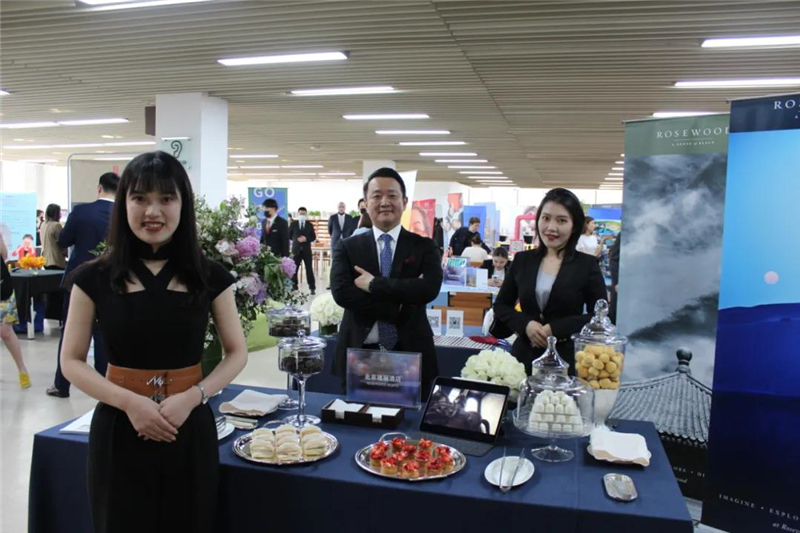 Rosewood Beijing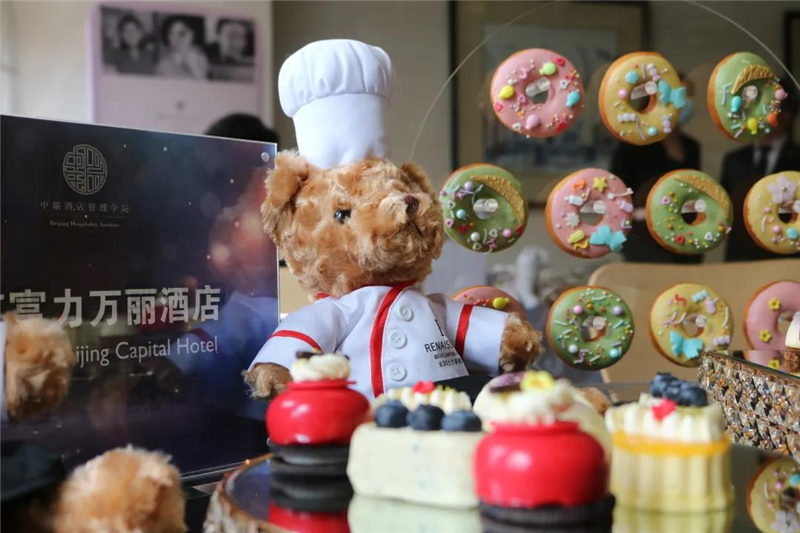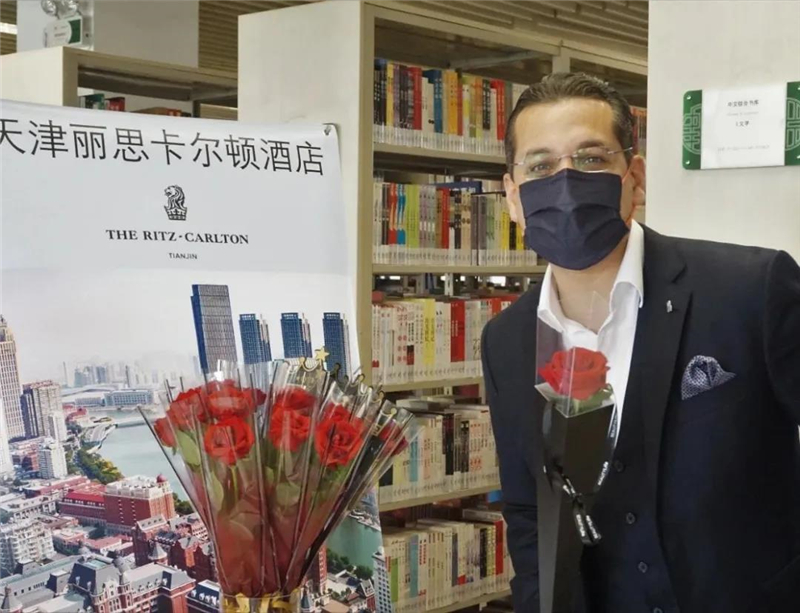 Creative table setup
To meet the demands of epidemic prevention and control policy, a number of measures were taken in this event: strictly control the number of people from enterprises entering the campus; enterprises are scattered in three sites; combine online appointment with offline interview, having interviews in order of appointments to avoid gathering.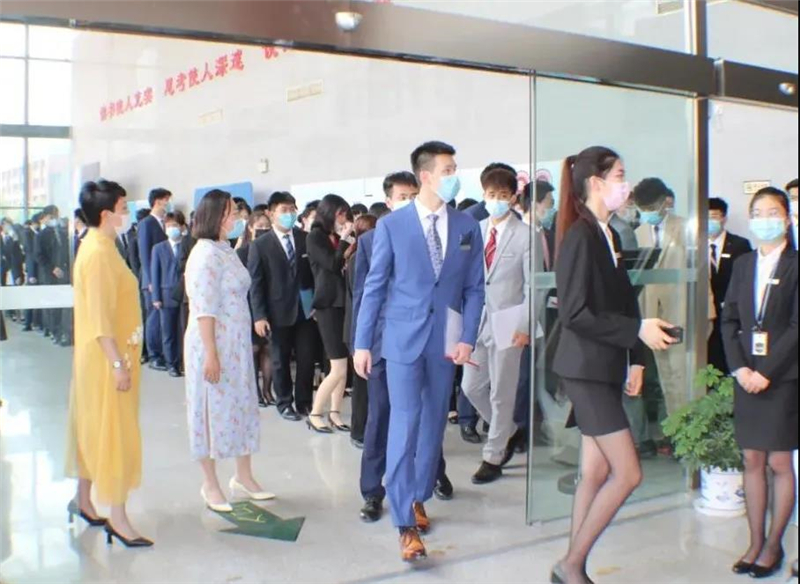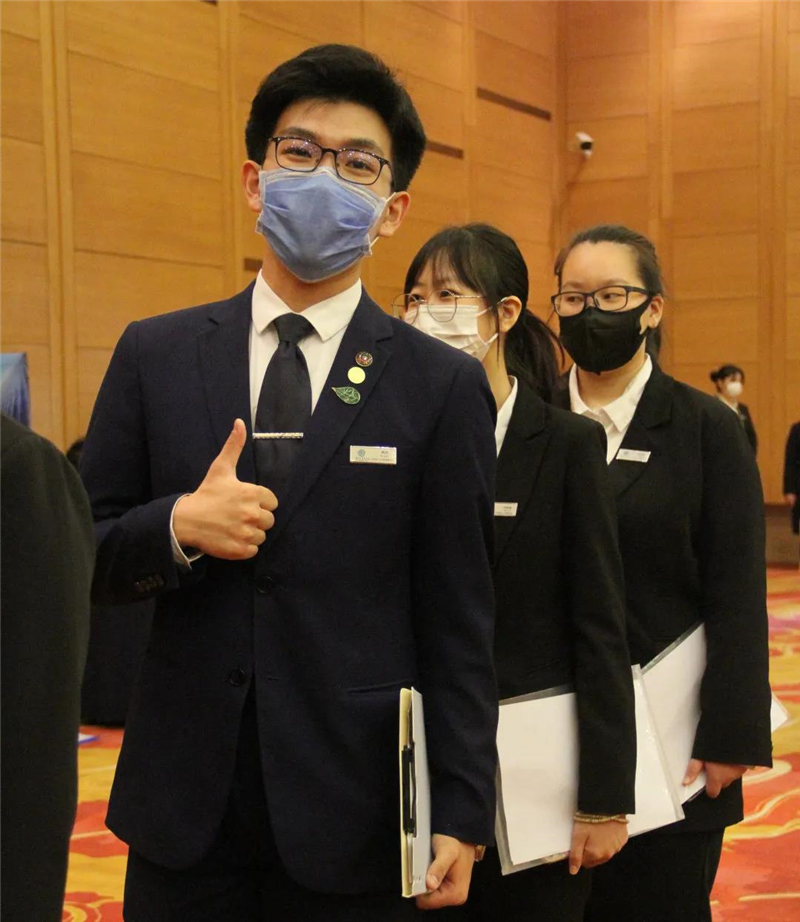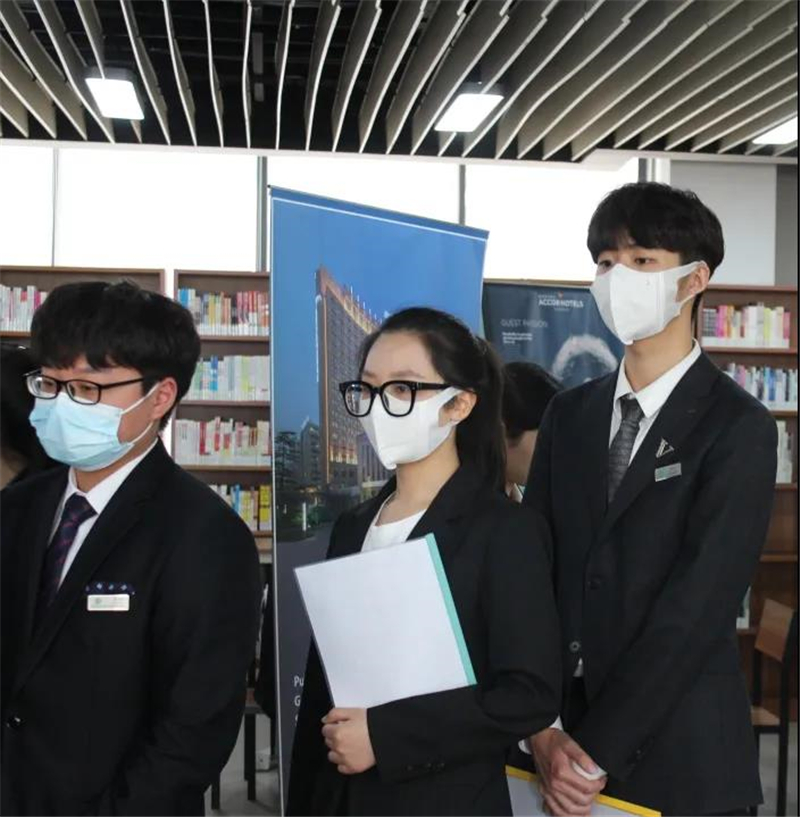 Students of Class 2020 waited in line and entered in turn.
Special interview site for hotels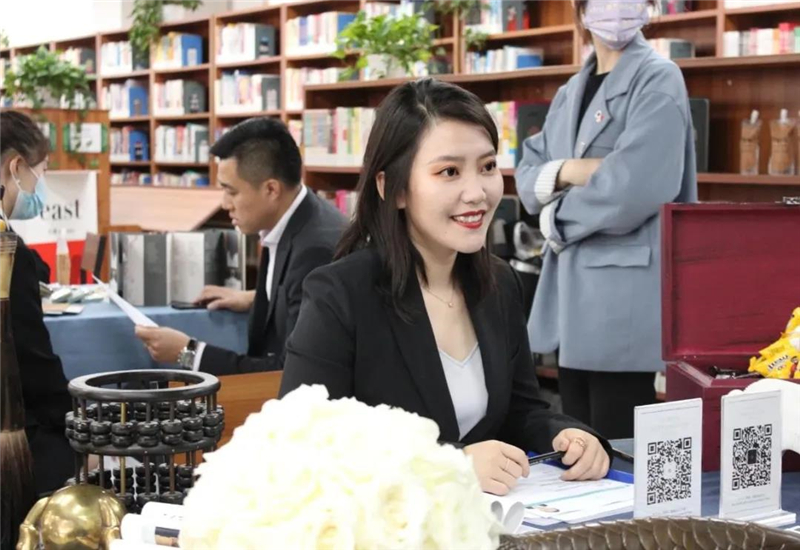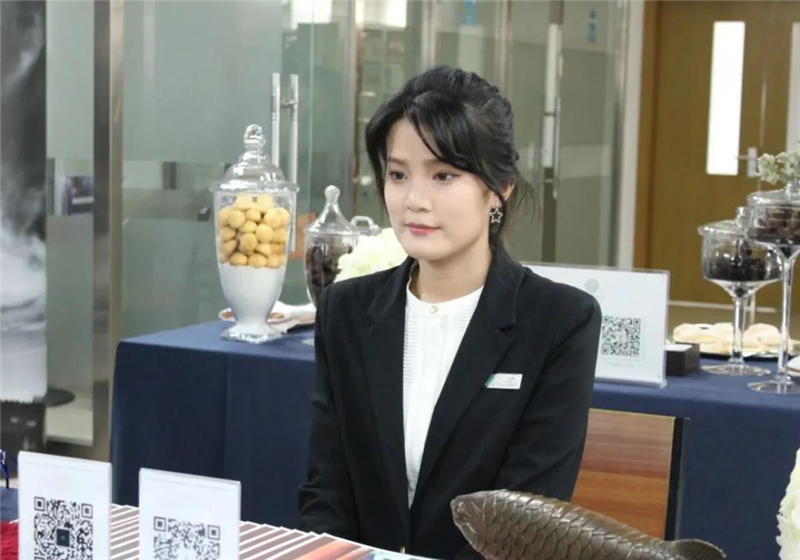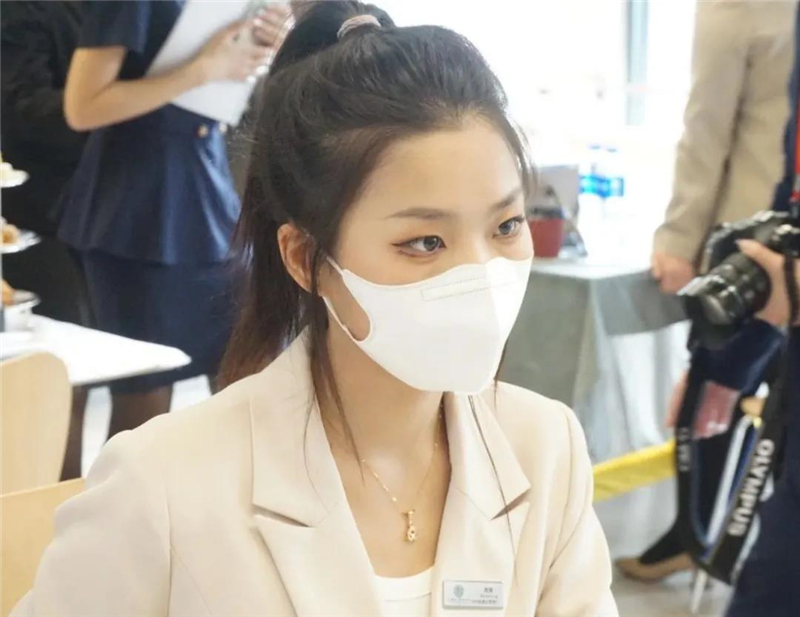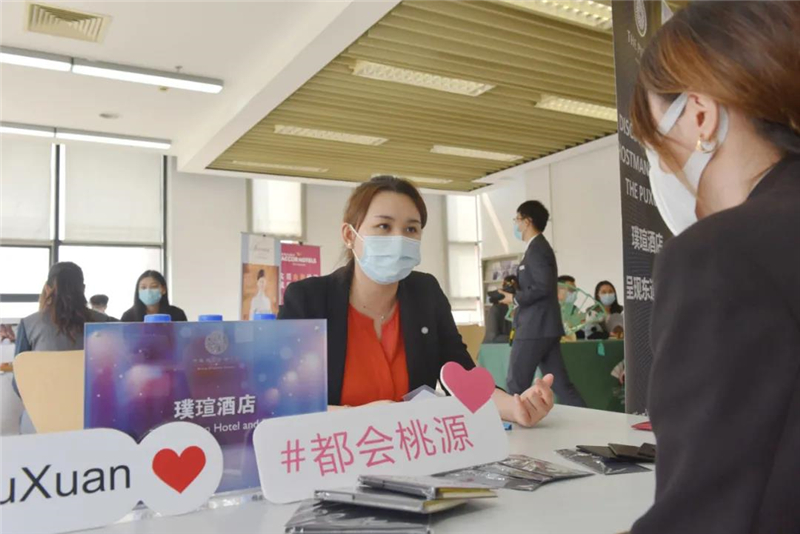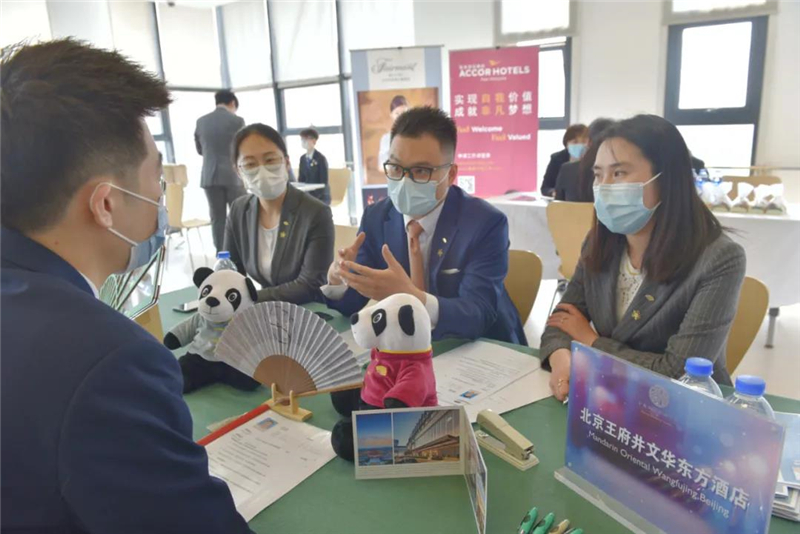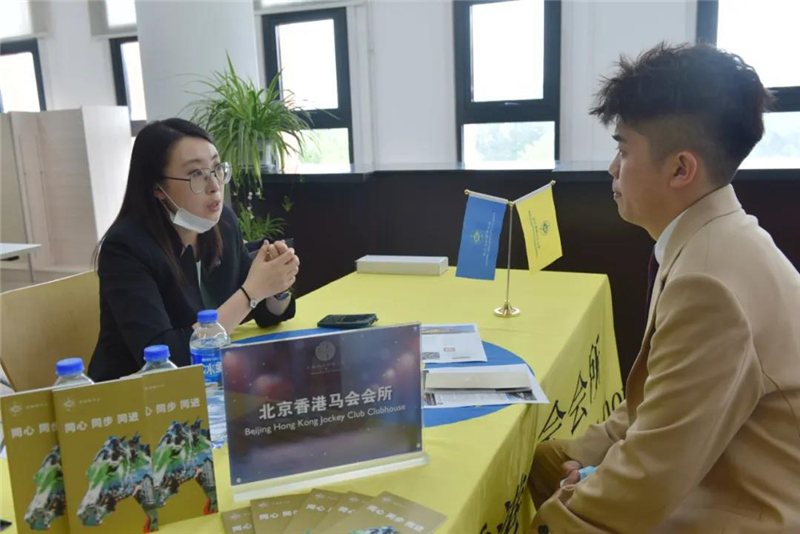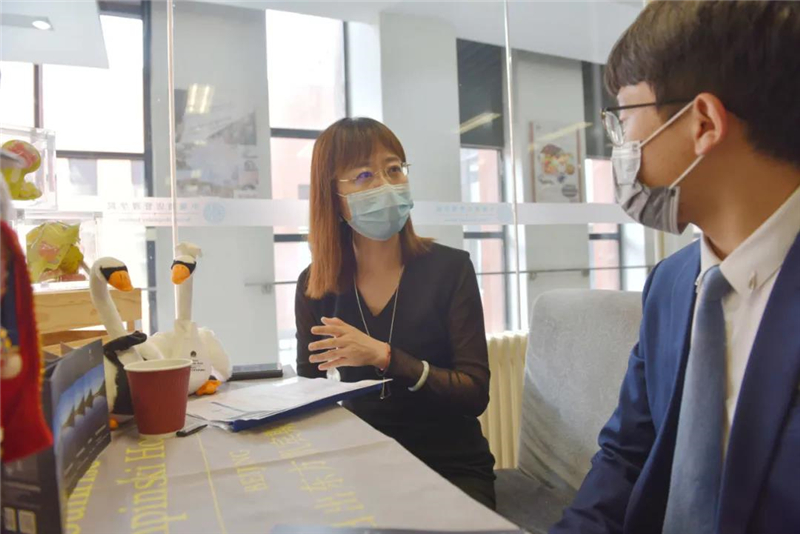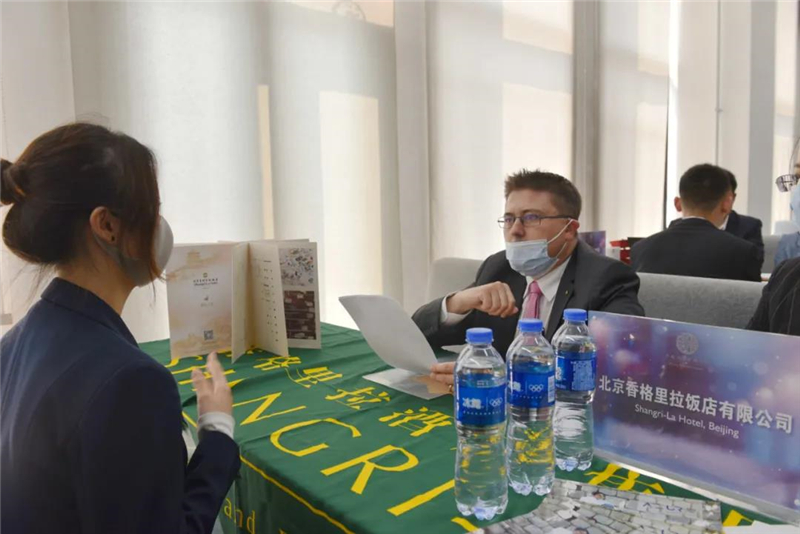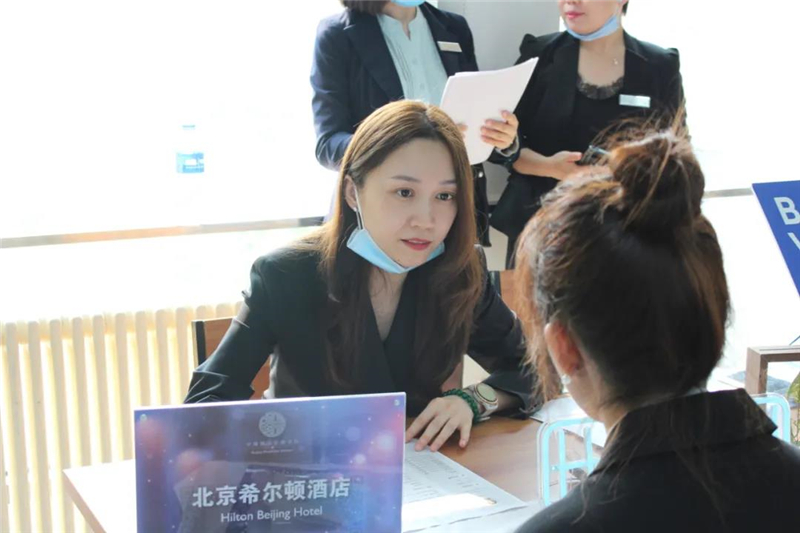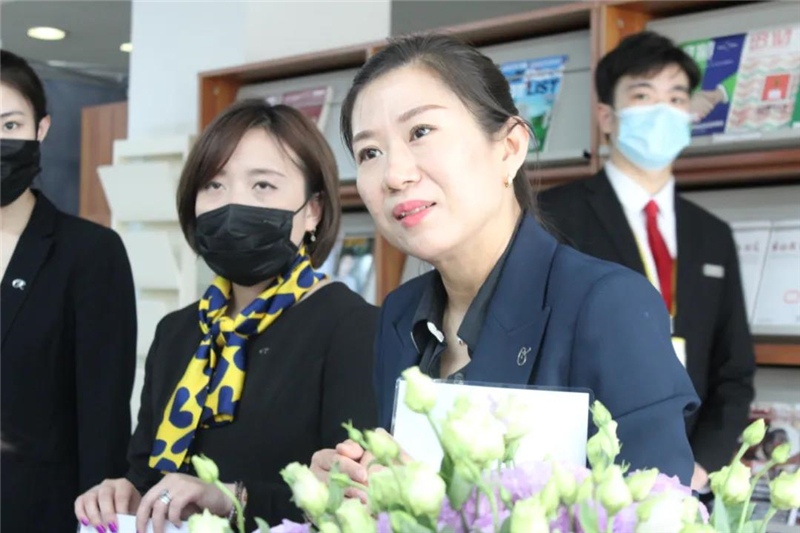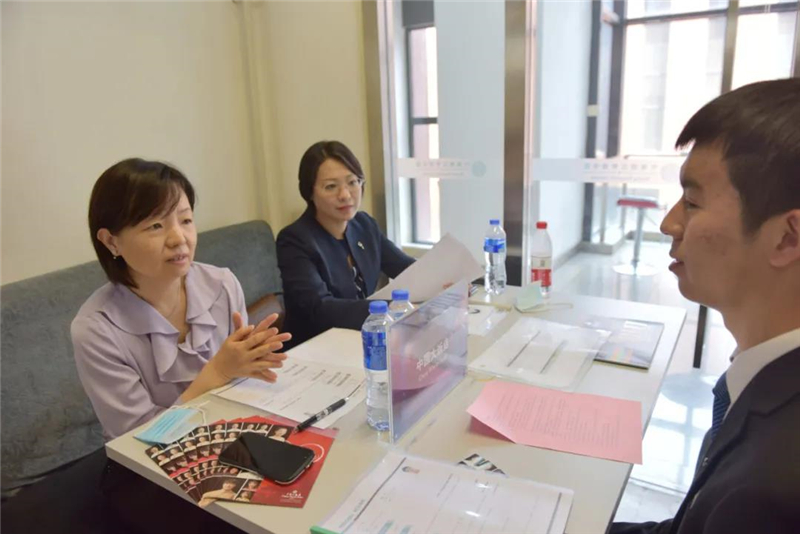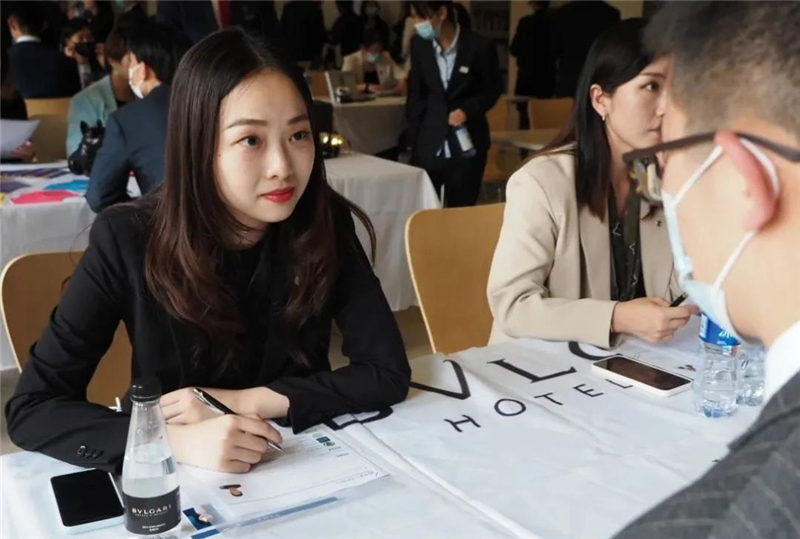 In accordance with the newly added majors for class 2020, the internship job affair also added a special session for service industry to provide more internship choices for these students.
Interview site of service industry enterprise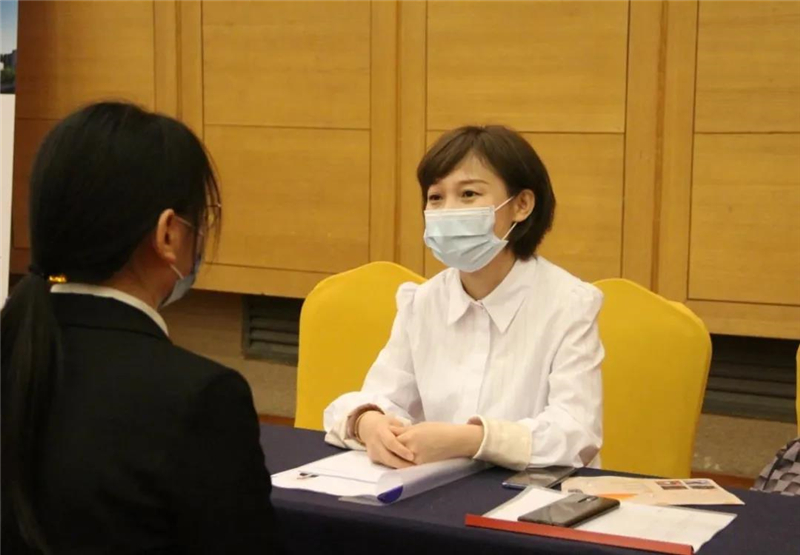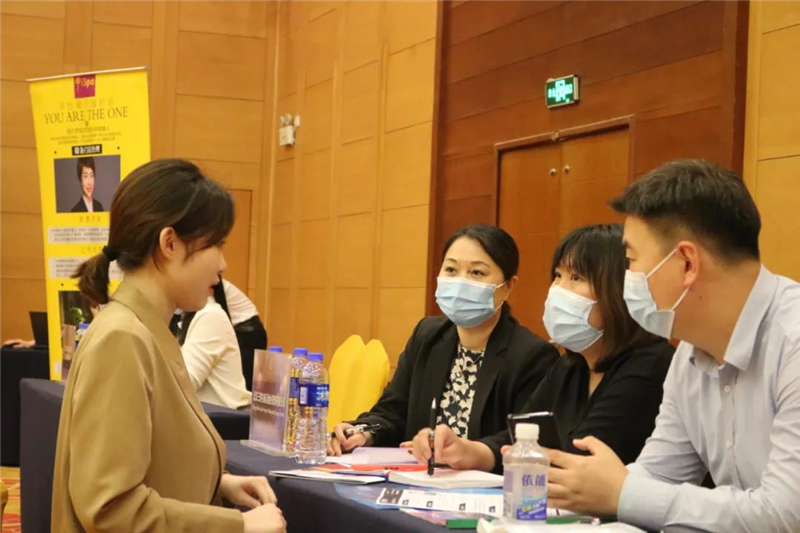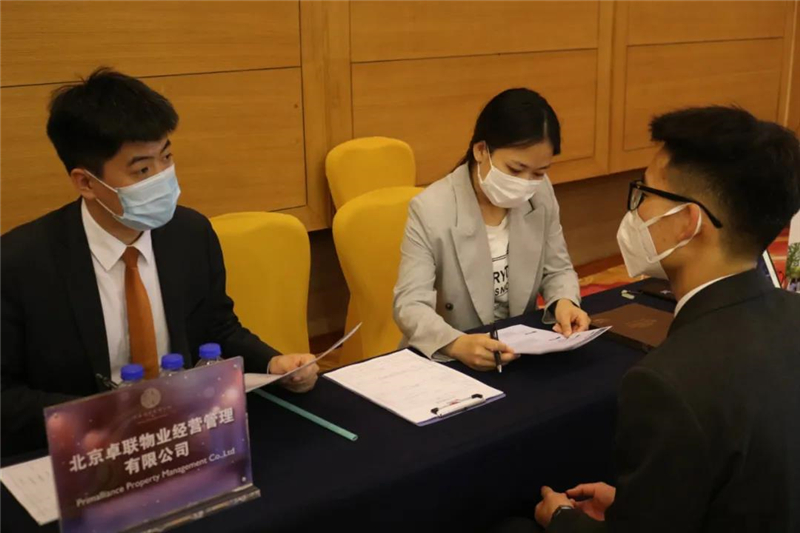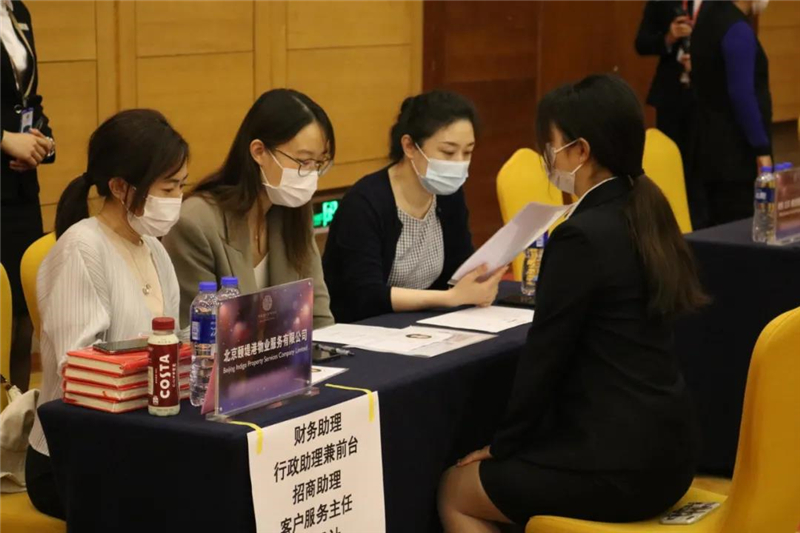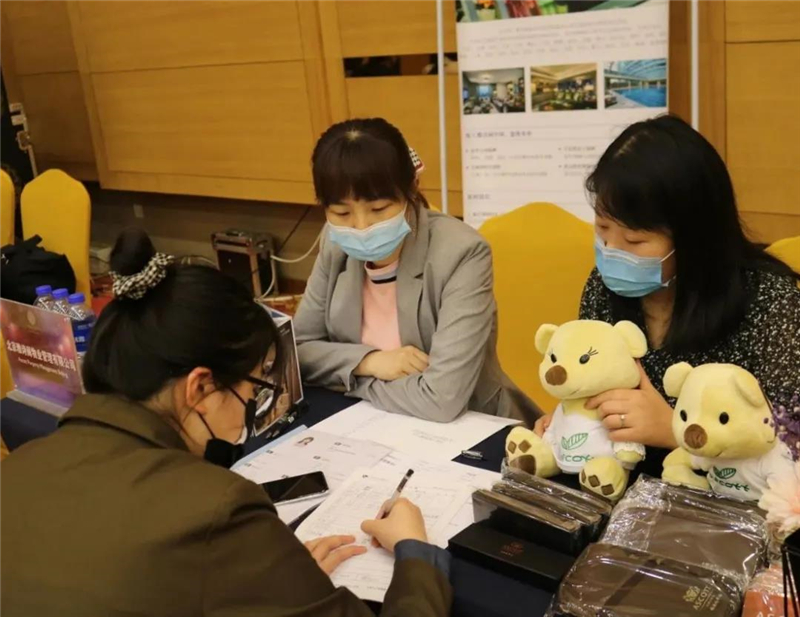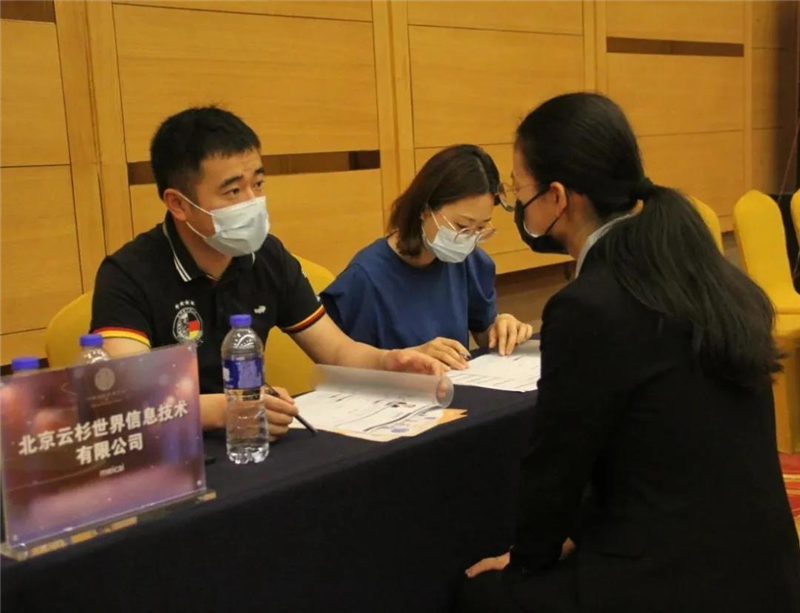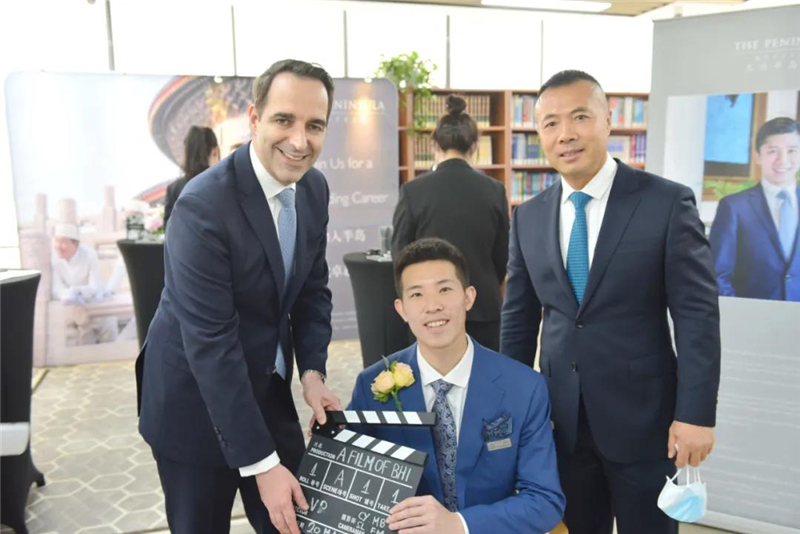 On the day, Dr. Gao Songtao, president of BHI, Zhang Huailin, vice president of BHI, and other leaders from relevant departments came to the venue to have a look at the interviews and the students of Class 2020.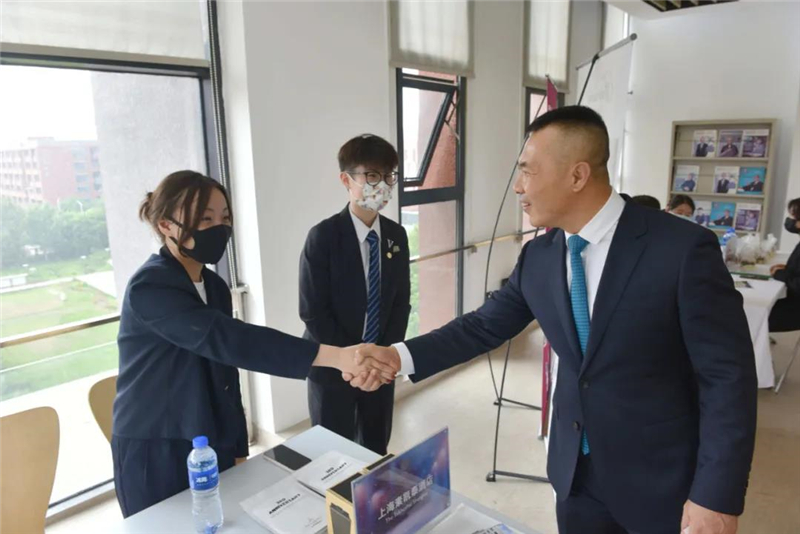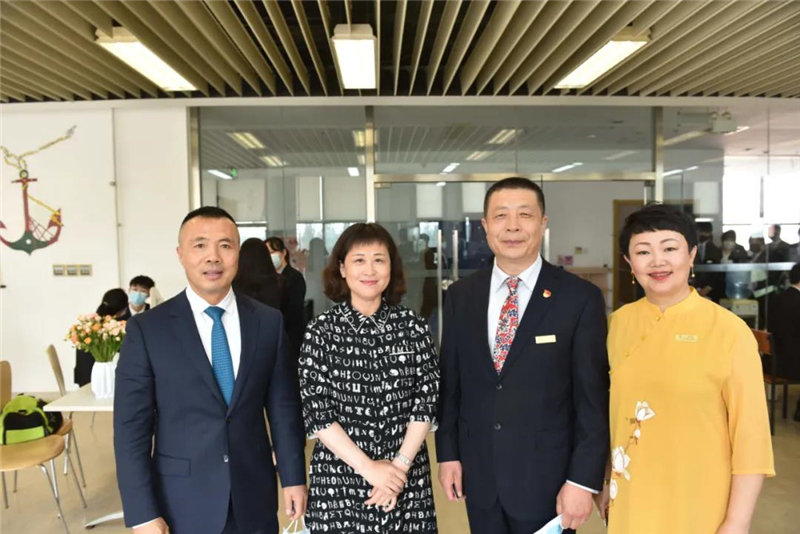 A group photo of President Gao Songtao, Vice President Zhang Huailin, and hotel executives
In order to attract excellent students from BHI, many hotel general managers and senior executives came to the job fair and communicated face-to-face with BHI freshmen.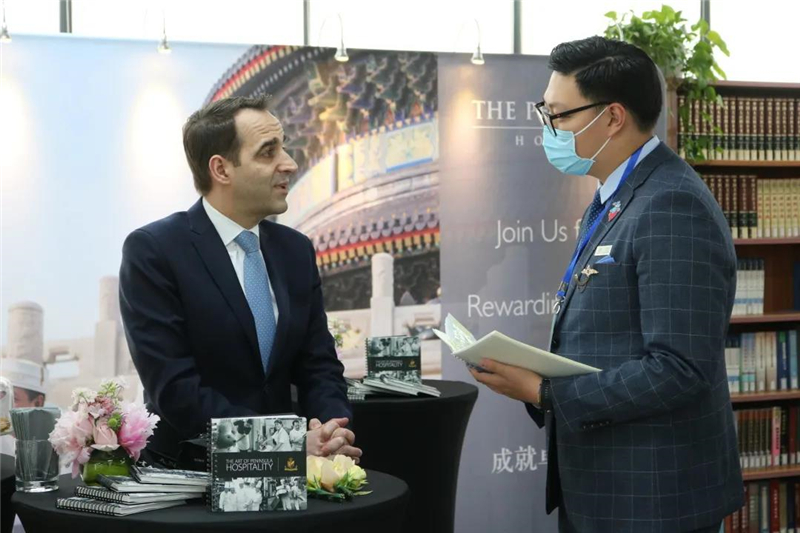 Mr.Vincent Pimont, general manager of Peninsula Hotel Beijing, talking with BHI students
This year is a renovated year, and job seekers will appreciate this opportunity more, so I am quite looking forward to this recruitment. I have great respect for China's prevention and control work against the epidemic. While the rest of the world is worried about the epidemic, China's tourism industry has begun to recover. I am also full of confidence in the development of the hotel industry in the post-epidemic era.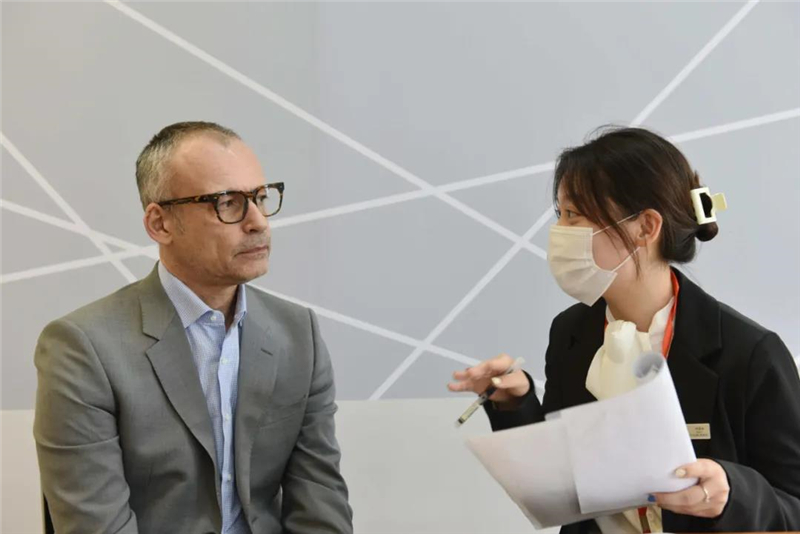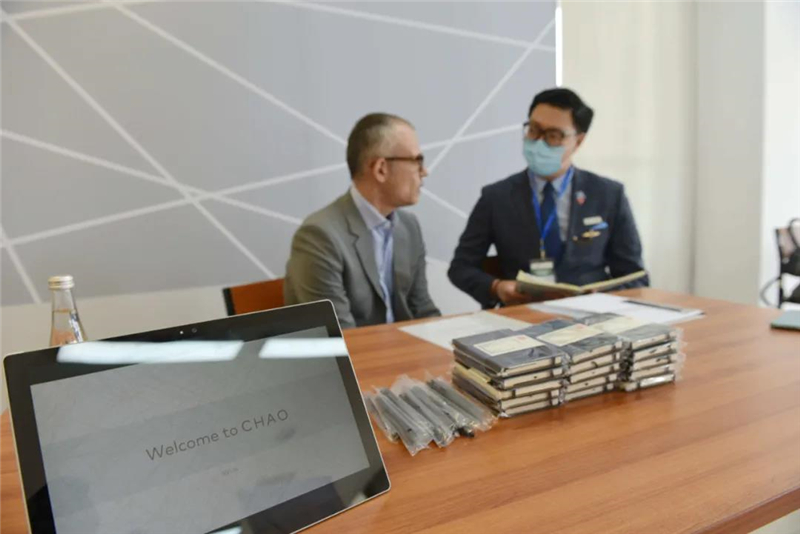 Mr.William Latour, general manager of Chao Hotel Sanlitun, communicated with BHI students
In the just past May Day holiday, the tourism industry boomed extremely, injecting a strong boost to the whole market. However, in the post-epidemic era, we should not take a casual attitude towards the virus and should continue a serious job in epidemic prevention. I hope in the near future China will gradually open its door to welcome foreign tourists.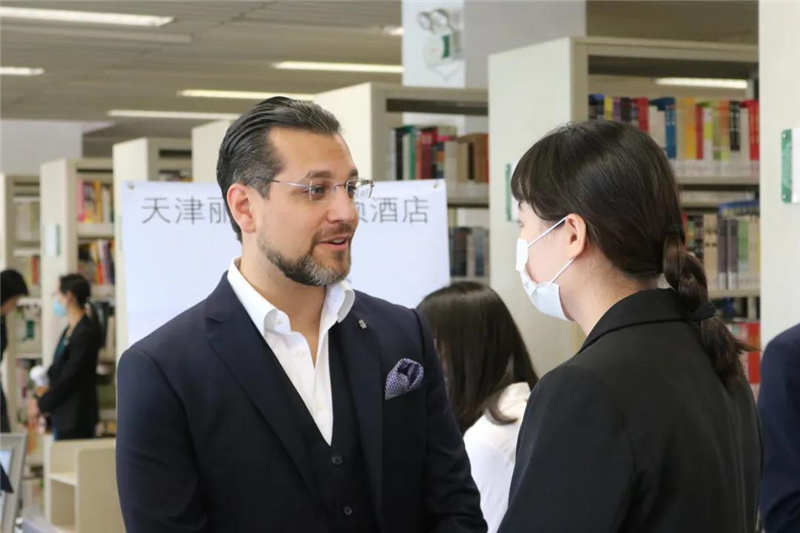 Mr.Hector Busto, general manager of The Ritz-Carlton Tianjin, talked with BHI students
I prefer versatile talents, and I hope that students taking this internship reach out of their obtained positions, taking this opportunity to understand the operation of other departments of the hotel.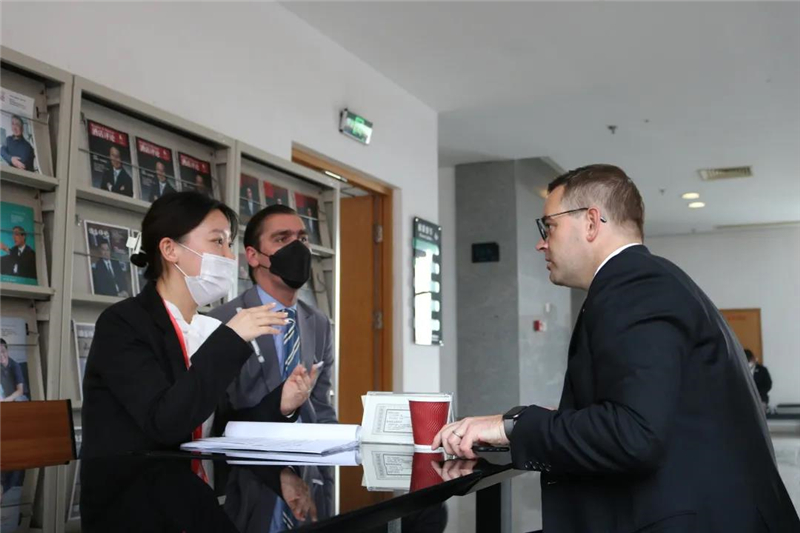 Mr.Gregor Raible, general manager of NUO Hotel Beijing, communicated with BHI students.
I am excited and happy to return to this familiar BHI campus once again. BHI students are as professional as ever, which is in line with what our hotel needs for talents. We believe that students who choose our hotel for internship will sure have a wonderful time with us.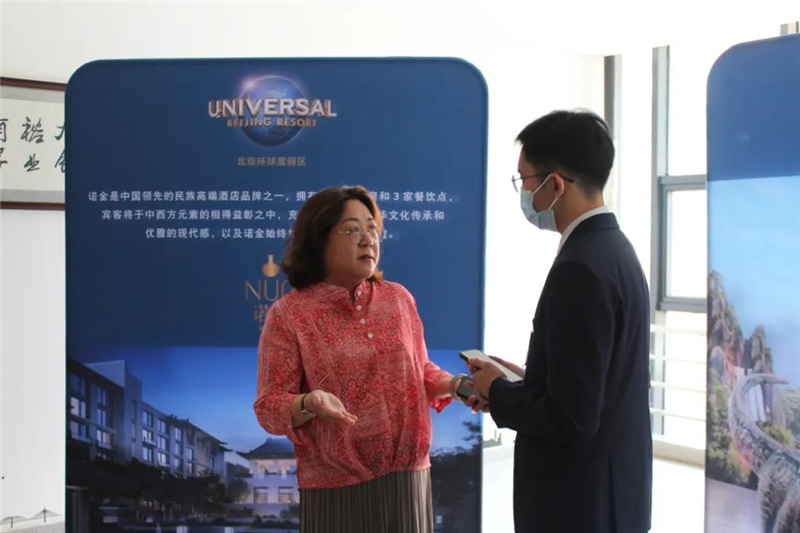 Ms. Ge Liang, director of Human Resources of Hotel Management Branch of Beijing International Resort Co., Ltd., was interviewed by BHI students
Thanks to BHI for giving us this opportunity. As a newly opened hotel, we also have a global platform. BHI is our old friend, so we are willing to provide more opportunities to students from BHI.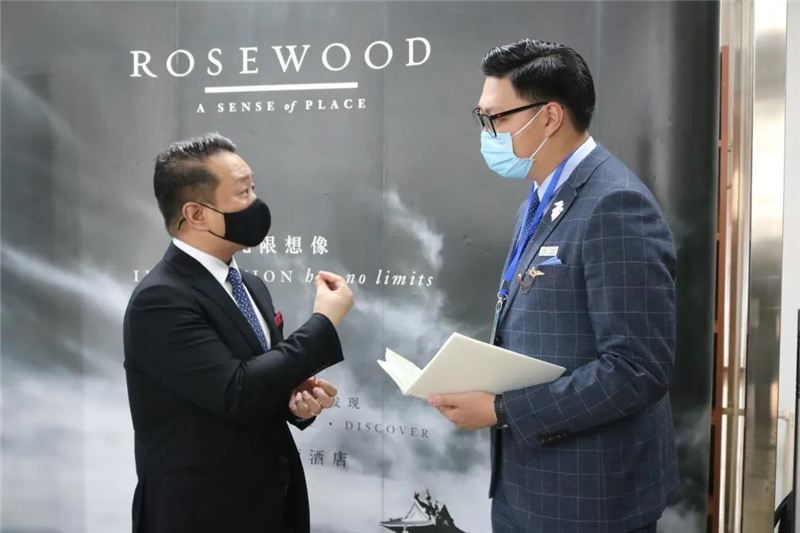 Mr. Zhang Yue, director of Talent and Culture of Rosewood Beijing, was interviewed by BHI students
I am very surprised that this year's BHI freshmen have already had their own major field,and this will help them have a more clear plan for the future. But on the other hand, students should focus on the development of the whole industry rather than just on their own major.
There were a lot of familiar BHI figures in this job fair. They had transformed from students into professional recruiters and personally interviewed their junior school mates.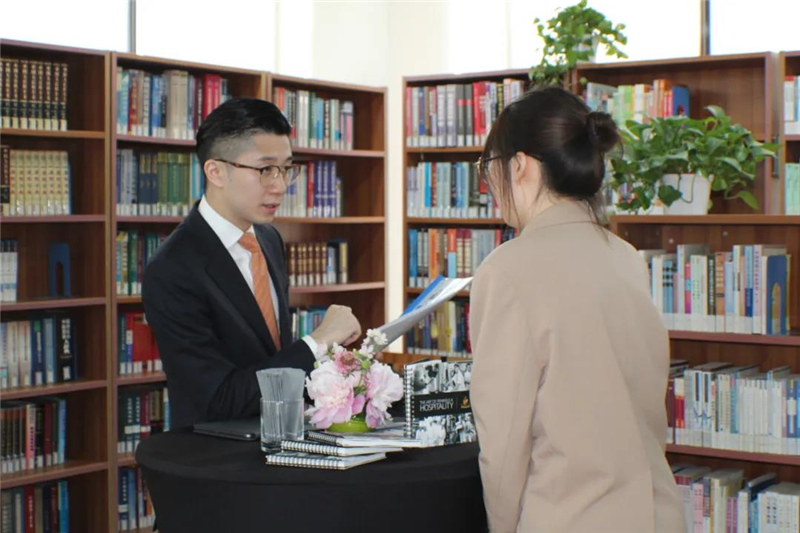 Yi Jiasheng (left), a BHI graduate of 2017 and deputy manager of Operation and Marketing of Peninsula Hotel Beijing, interviewing students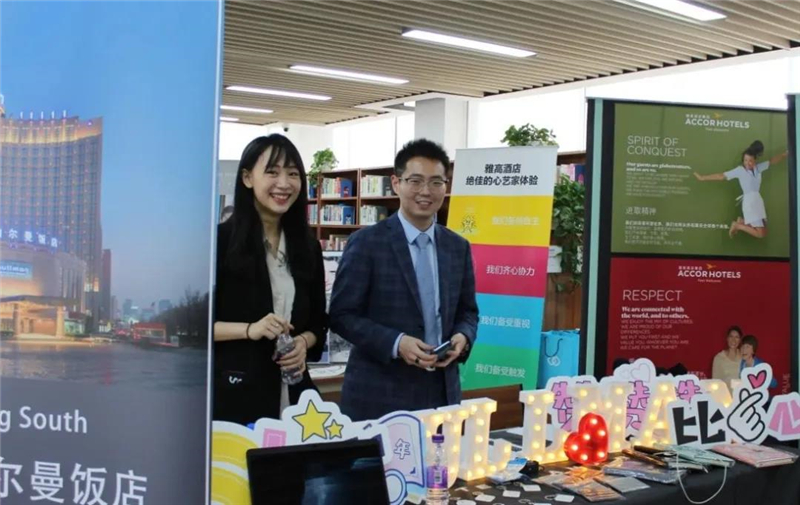 An Yi (right), a BHI graduate of 2017 and assistant director of Talent and Culture of Pullman Beijing South Hotel , was at the site of the job fair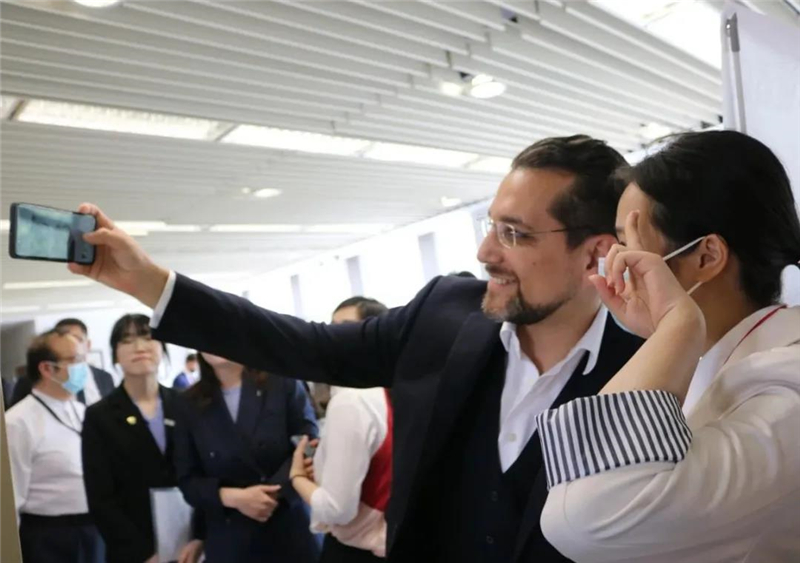 After a day of intense interviews,BHI students of Class 2020 have learned a lot. They are about to embark on a career journey to hotels and enterprises, to practice their professional knowledge and skills, and to sharpen and improve their professional qualities.
Wish the Class of 2020 all the best in their internships!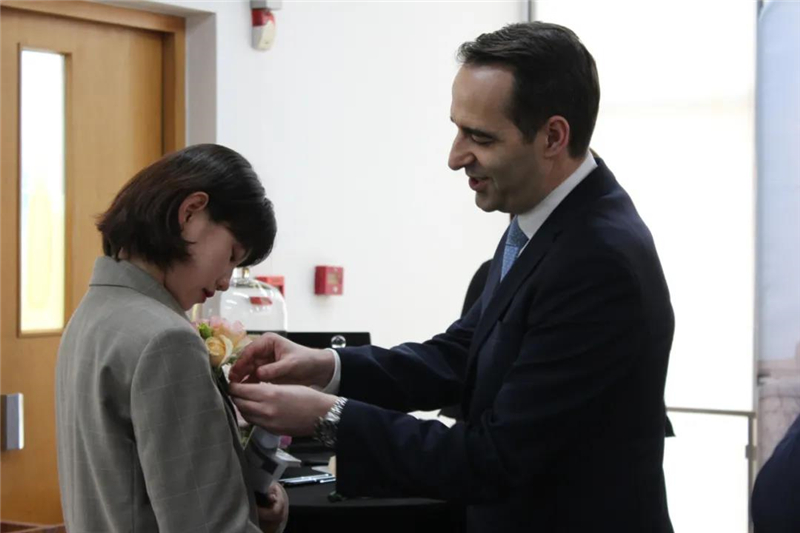 "Welcome to the Peninsula!"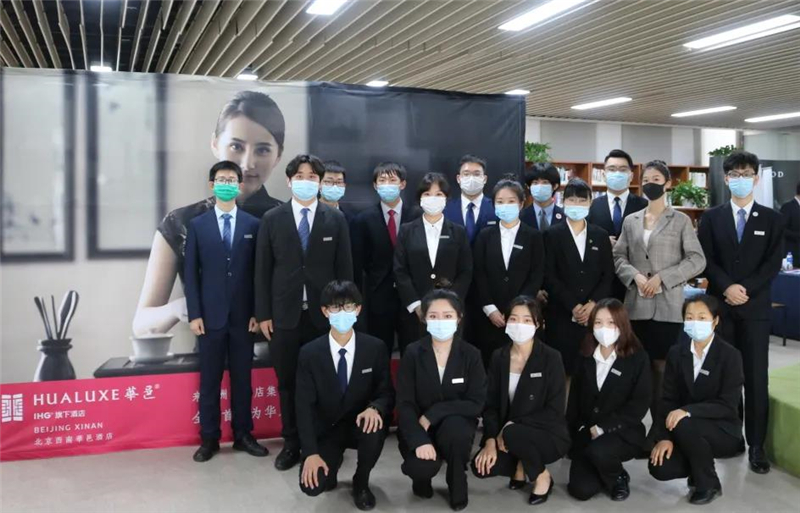 A group photo of BHI students admitted by HUALUXE Beijing Xinan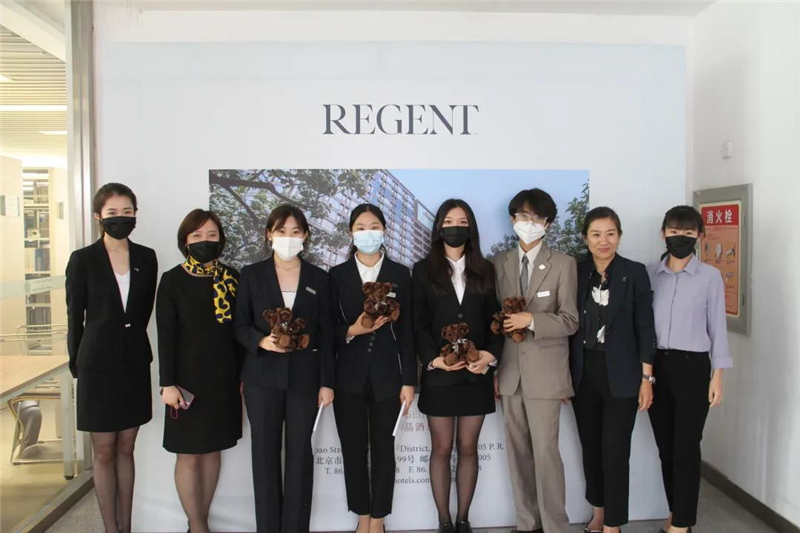 A group photo of BHI students admitted by Regent Beijing
Photo: Huang Yilong, Fu Yu, Zheng Beixing, Jin Mingxuan, Chen Zhiwei, Zhang Sisi, Lv Bingxin, Wang Yaxuan, Chen Yingying, Gui Laiping, Wang Junhan, Yin Qi
Event Organizer:Career Center
Report co-ordination: News Center and School Press Corps