BHI English Corner | Omnipotent Artificial Intelligence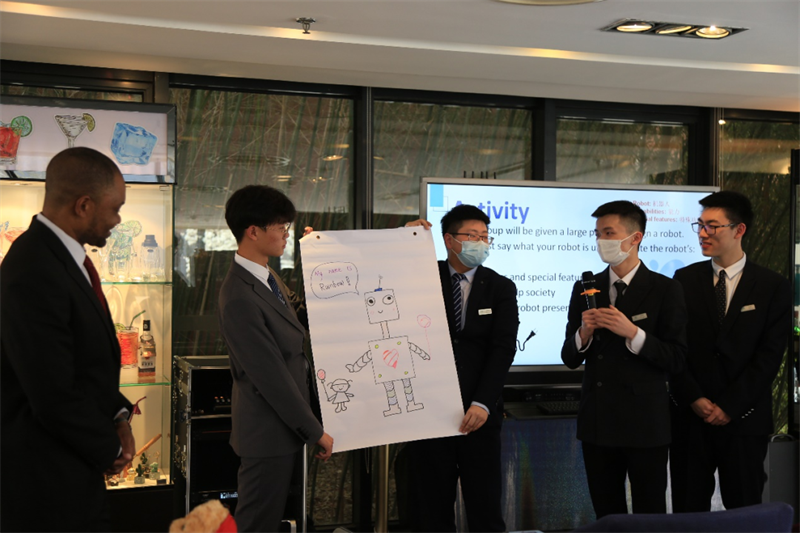 English corner
Recently, the Foreign Language Office of Academic Affairs Department of BHI held a sensational English corner at the Swiss Bar. This English corner was sponsored by the National University of Middlesex(UK) and hosted by the Foreign Language Office. Zhao Xiaohan, director of Beijing Office of the National University of Middlesex, and Zhong Dingling, marketing specialist, attended the English corner. This activity attracted students from all grades of BHI to participate, and the teachers of the Foreign Language Office interacted with the participants throughout the entire process.
The biggest feature of this English corner is its integration with AI elements. During the activity, the students spoke freely around the AI topic. BHI Foreign teachers Mr. Simba and Mr. Miguel respectively introduced the development history of AI and its widespread application in daily life to the students, further expanding their horizons and improving their English proficiency.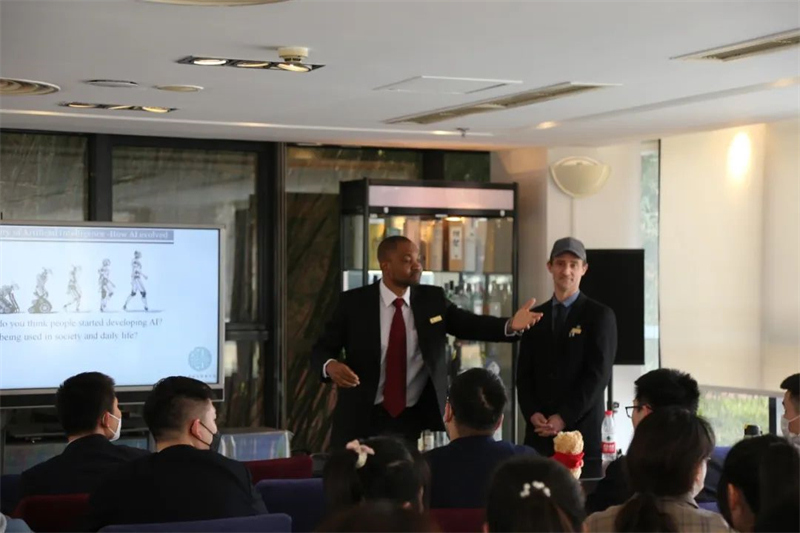 Foreign teachers Mr. Simba (first from left) and Mr. Miguel (first from right)
Student participants listened carefully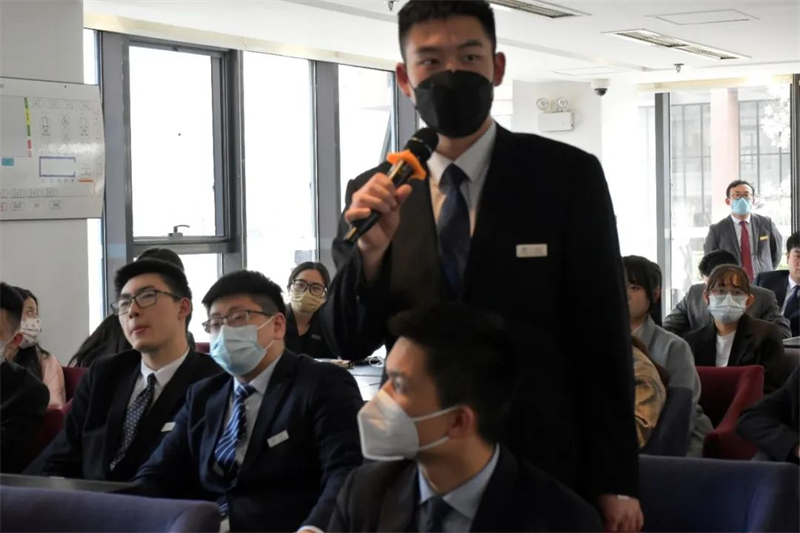 Students onsite actively answered questions
Under the guidance of foreign teachers Mr. Simba and Mr. Miguel, the participants drew robots with different characteristics and conceived the story behind each robot.
Brilliant Creativity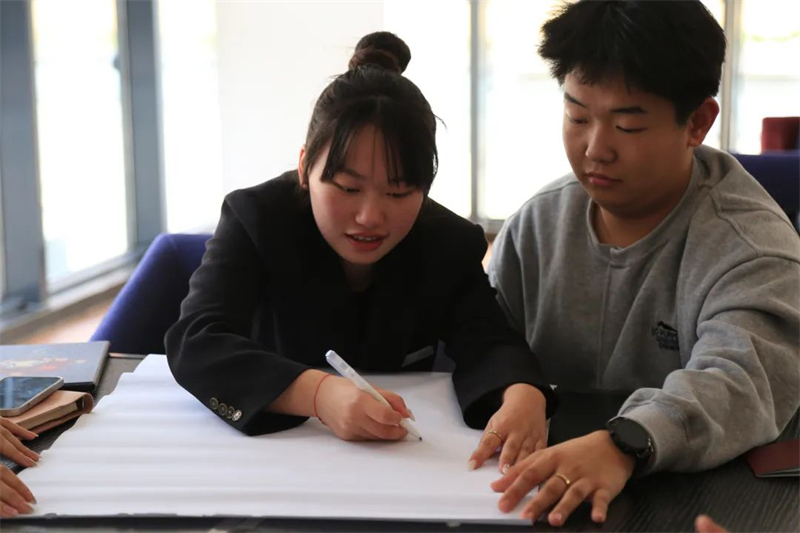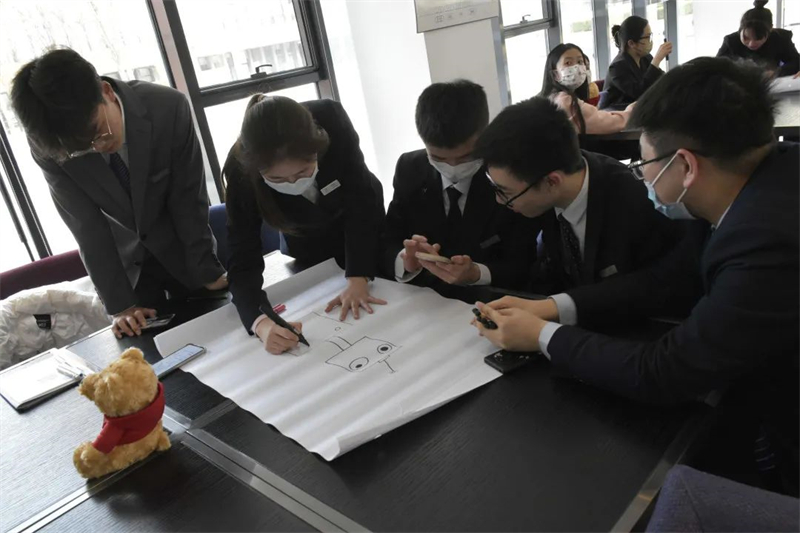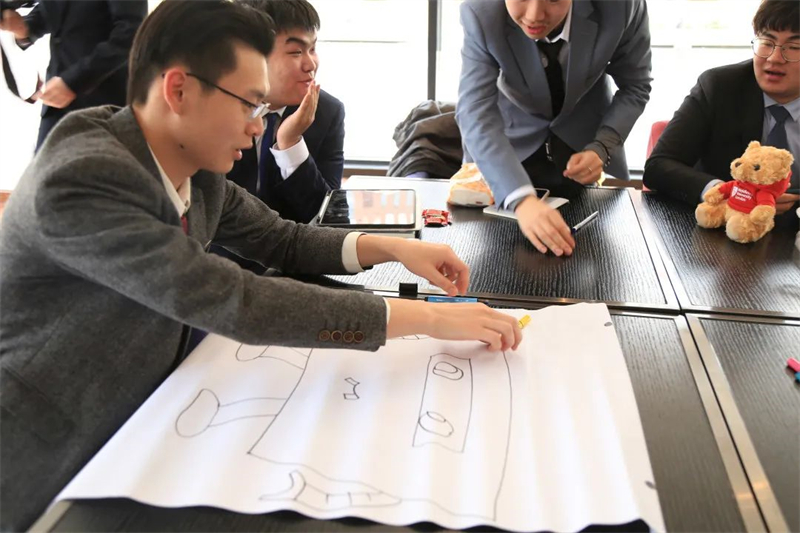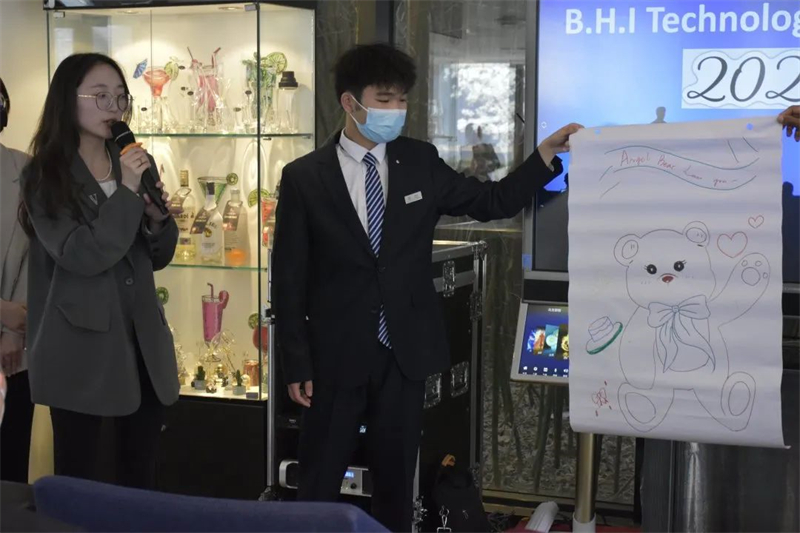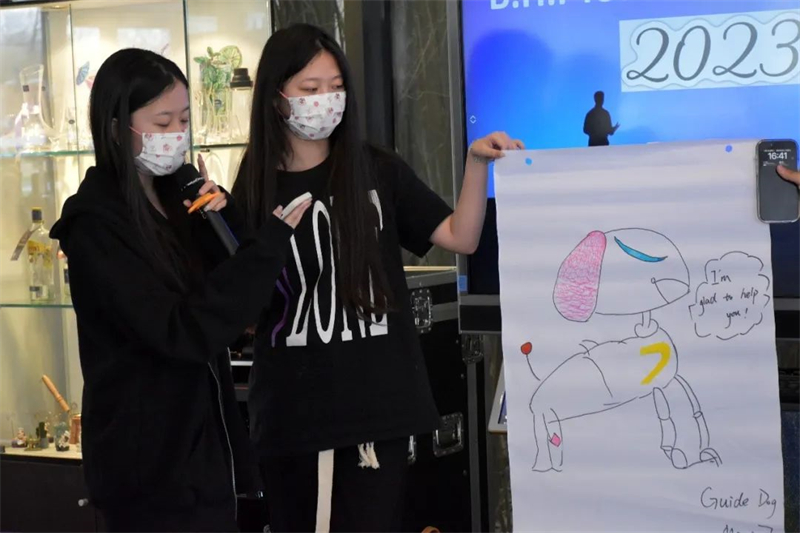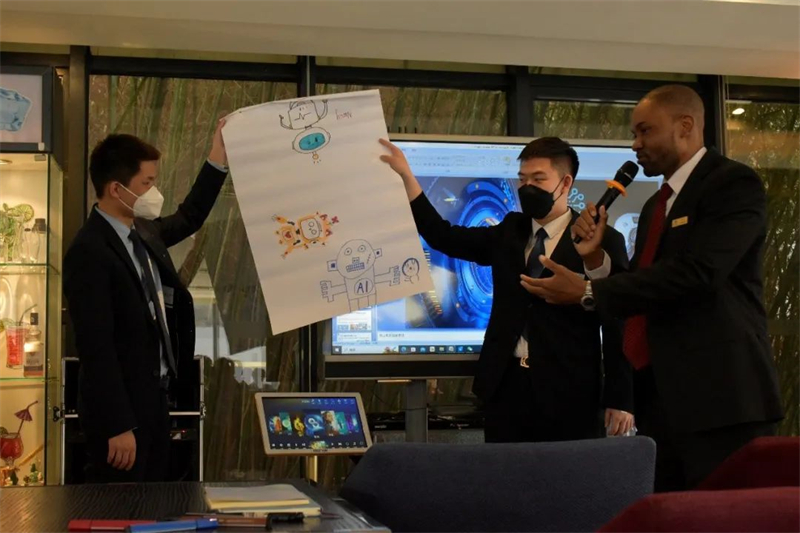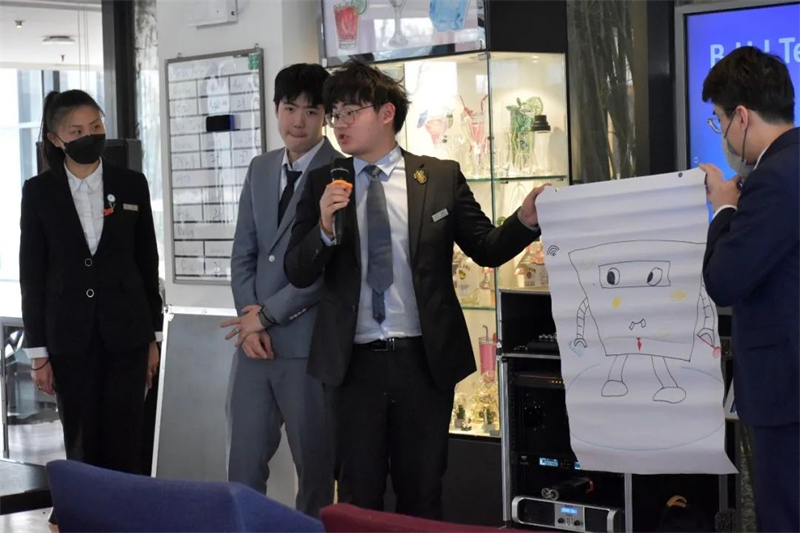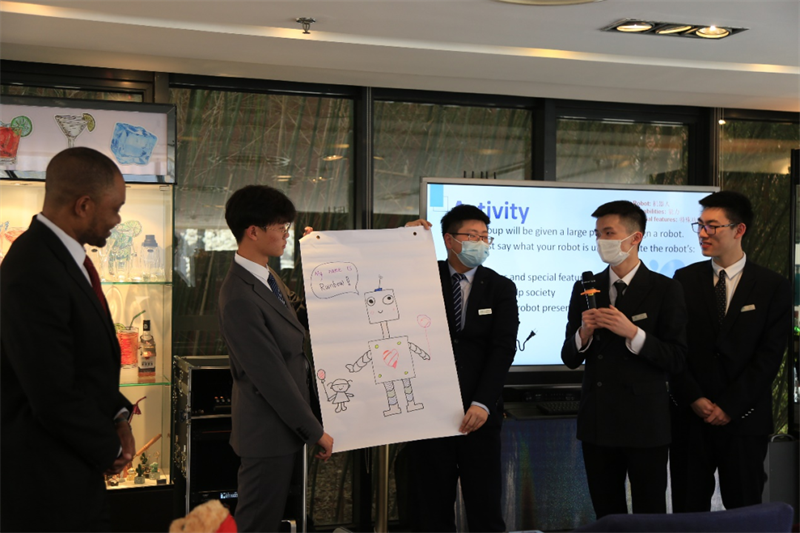 Student presented the works in groups
After careful selection by the foreign teachers, one first prize team and two second prize teams were ultimately determined. All members of the winning teams received exquisite prizes provided by Middlesex University.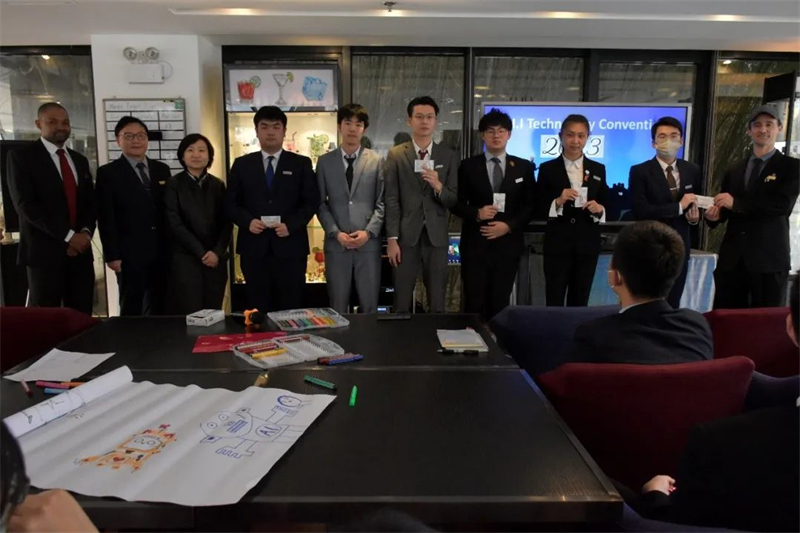 First Prize Team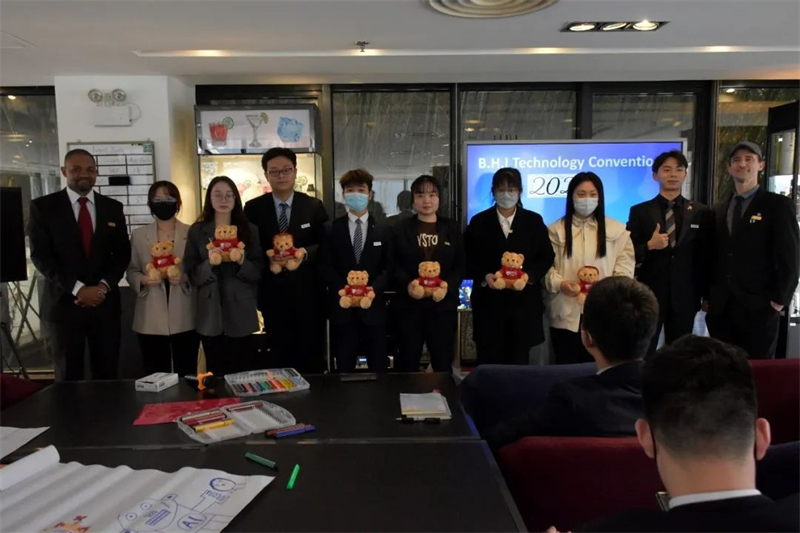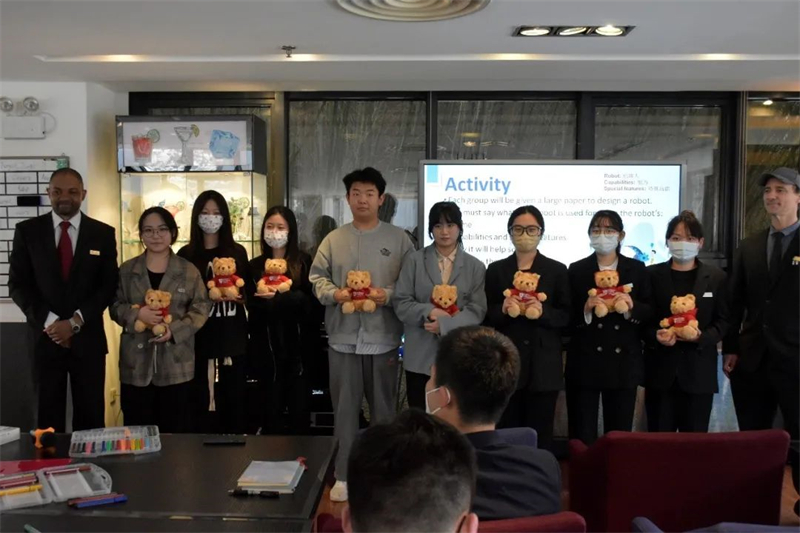 Second Prize Teams
BHI English Corner is one of the main activities of the English Club for students, oriented towards all members of the English Club and students interested in learning English. It aims to improve students' enthusiasm on learning English with novel forms and rich content. It not only exercises the students' abilities in English listening and speaking, enhances the students' understanding of diverse culture, but also improves the students' creative ability. More excitement will be presented in the next English corner!
Cooperation between BHI and Middlesex University.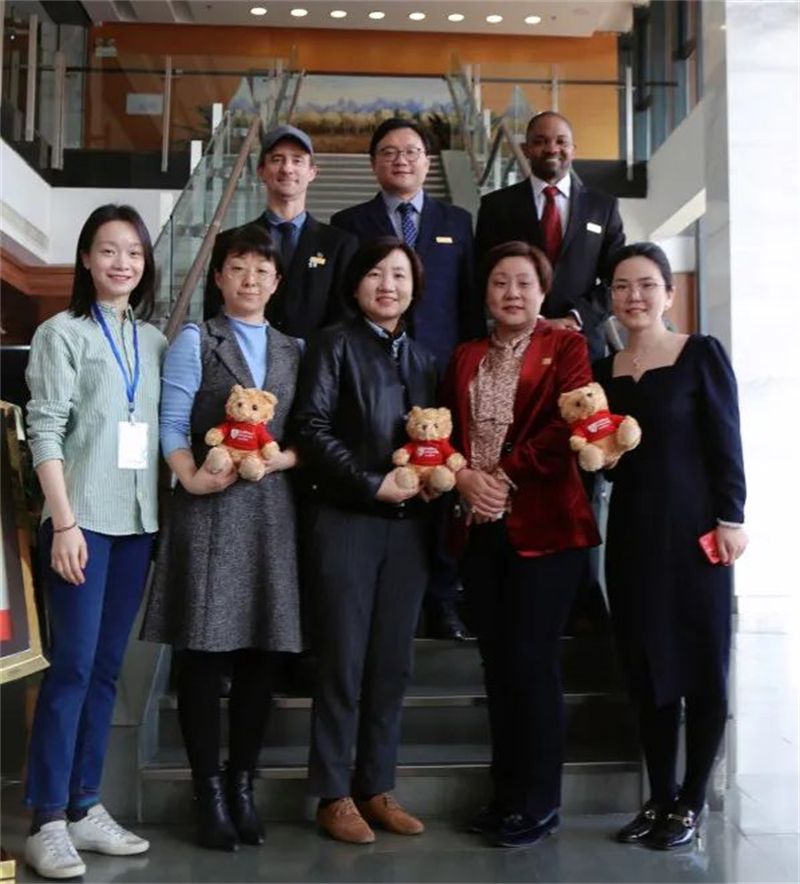 Marketing Specialist Zhong Dingling (first from left) and director Zhao Xiaohan (third from left) of the Beijing Office of the National University of Middlesex, took a group photo with teachers of BHI
In the afternoon of that activity day, Lu Tong, deputy dean of Academic Affairs Department, Hu Xiuying, director of International Exchange Center, Jiang Jiagang, director of Foreign Language Office , Mao Tian, teacher of Foreign Language Office and foreign teachers Simba and Miguel had a deep discussion with two representatives from the National University of Middlesex about the future cooperation methods and models in the Swiss Bar of the Training Hotel.