Follow Your Heart, Start New Journey | Welcome the Freshmen of 2023 to Join BHI!
At 7:00 am Beijing time on August 20th ,
all BHI teachers and welcome volunteers
are all in place, waiting for the freshmen of 2023.
No. 11 Tianyuan Road is refilled with fresh blood again!
Even though they come from different parts of China,
they gather in BHI for the same dreams and love.
They will together start an exciting college journey in this early autumn
when the heat has not yet dissipated.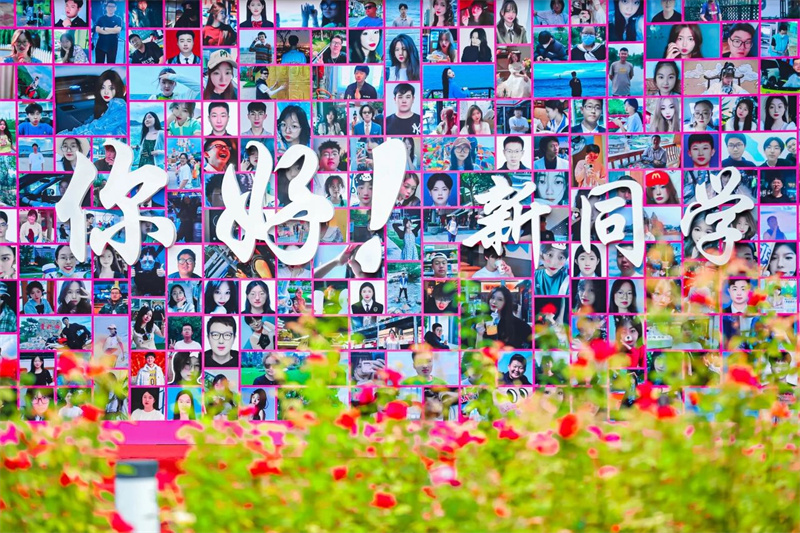 Follow your heart, start the new journey!
Freshmen, we are ready!
Pick up service ——Whenever you come, we will pick you up!
Volunteers and teachers arrive at stations on time to welcome the arrival of new students and their parents!
Campus luggage delivery service ——We carry your luggage for you!
Photo wall —— Record your appearance as a newcomer to BHI!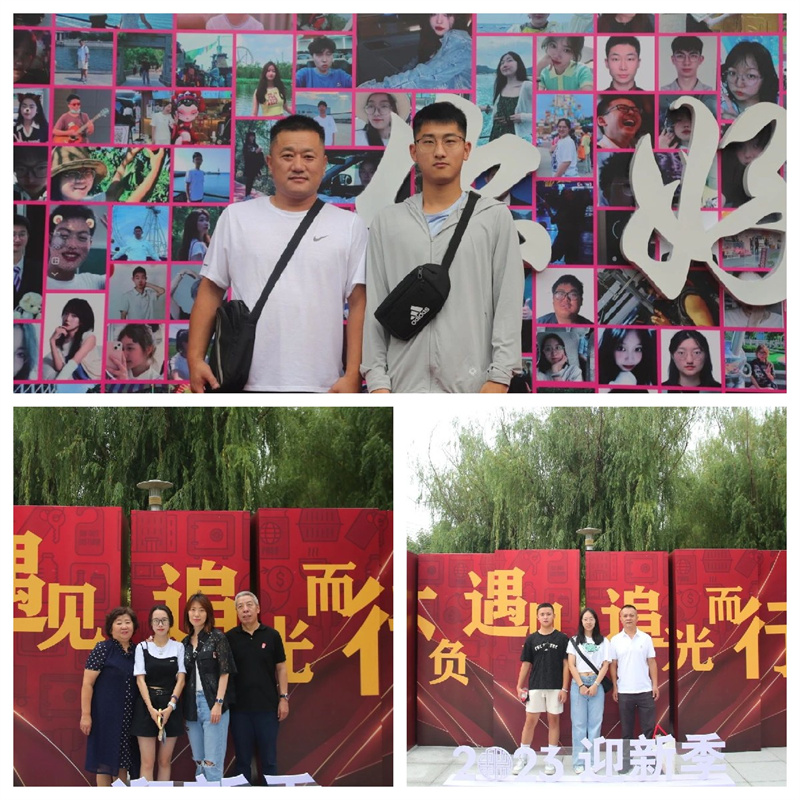 One-stop registration —— Being convenient and fast is our goal!
Verification of registration information of new students
Payment confirmation
Dormitory check in procedures
Meeting with counselors and collection of admission package
Q&A and Consultation
Student Club Display ——Embellishing the beauty of enrollment with interests and hobbies!
Talent exhibition of Perfect Music Club
Tea break and lunch —— Heal the fatigue of your journey with delicious food On the day of registration, the Training Hotel also prepared exquisite tea breaks and free lunch for new students and their parents, using delicious food to heal the fatigue of the journey and allow everyone to fully experience the charm of BHI cuisine. Dr. Gao Songtao, president of BHI, Zhang Huailin, vice president of BHI, and the responsible personnel of the school interacted with the freshmen and their parents on site to welcome them to join BHI!
Exquisite tea break
Purchase of daily necessities —— We are prepared with care for your needs
After lunch, the new students came to the living area of the western campus to
prepare for future military training and university life:
Collect and try on military training clothing
Purchase of daily necessities
Customize formal cheongsam.
.......
The college Life of BHI freshmen
is about to kick off!
They took the luggage
to get to their own beds.
The dormitory will be one of the places where the freshmen have longest stays in the next four years.
The parents follow them to the dormitory area
to know bout their accommodation situation and sweep for them!
When children traveling thousands of miles away from home, mothers are always worried.
Parents, please rest assured:
The teachers at BHI apartments will be as considerate as you
providing a solid guarantee for the four years life of students!
High quality volunteer service —— Exchange our sincerity for your comfort
On the day of registration, the senior students of BHI sacrificed their vacation time and volunteered to provide volunteer services for the freshmen of 2023. They welcomed every new student and parent with the most sincere attitude, and we also want to thank them for their hard work here!
In late summer and early autumn, freshmen of 2023 arrived as scheduled.
From now on, we will pursue our dreams together at No. 11 Tianyuan Road.
Wish you soar with wings fearlessly and boundlessly in the sea of learning.
Wish you succeed in studies and application of what you learn!
BHI Freshmen of 2023! Fight for it!