Campus Culture
Educating People, Transferring Knowledge
"Cultivating Education", managing a school as a hotelHotel conduct standard as school code for all teachers and students Inculcating the mind, habit and personality of a hotelier in all students
Core Values
Respect, Professionalism, Responsibility
Student Self-Governance & Involvement in School Management
Students are encouraged to manage themselves in daily tasks such as area cleaning, morning exercise, as well as organizing major activities including setting up of the teacher-student disciplinary committee.
Zero-Tolerance Policies
All members of BHI's faculty follow a strict moral and professional code in accordance with our zero tolerance policies in order to maintain the highest possible standards.
Dandelion Project
The project aims to develop talent of teachers and students, who must undergo training and actively disseminate positive energy, contributing to the campus culture.
Dormitory Culture
A star-rating system for dormitories has been established to encourage students to develop their independence, responsibility and self-discipline in every aspect of university life.
BHI Spokesperson
An annual competition is held to select BHI Spokespersons who are responsible for disseminating the philosophy of BHI to the industry and society, as well as being a role model to influence others.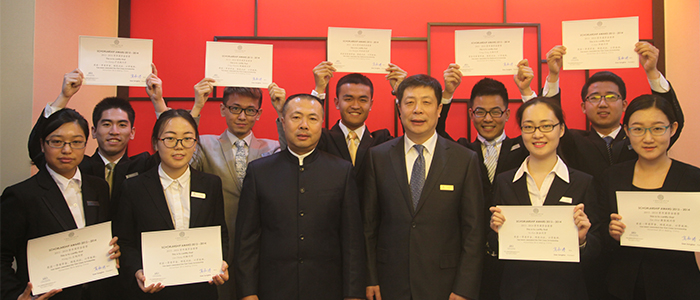 President's Table Lunch
To enhance communication between management, faculty and students, as well as recognizing outstanding performers, monthly Lunches with the President are being organized.
Teacher-Student Disciplinary Committee
To protect the rights and benefits of teachers and students, the committee is set up to accept cases and appeals.
Staff Birthday Party
To reflect a people-oriented campus culture, monthly staff birthday parties are being held.