Never Stop: 10th QLF Training Ends
A 10-day QLF (Qualified Learning occasionally Facilitator) training ended on August 19, 2017.  All 24 learners have achieved higher scores after their careful study, and they are unanimously recognized by two training lecturers. Qi NA, Zhang Ping, Gao Yuan and Hu Yuan-yuan were rated as model trainees.

BHI President Dr.Gao Songtao and Training Lecturers Take Photo with Trainees
BHI President Dr. Gao Songtao is Awarding Trainee Certificate and Takes Picture with Two Lecturers Mr. Bao and Ms. Linda
BHI differs itself from traditional university in its teaching. In BHI , all teachers must accept QLF training, a immersion program which is organized by Ecole hôtelière de Lausanne (EHL), and targeted at changing themselves from traditional way of teaching to "Learning Facilitators". QLF aims at inspiring students' learning interest, guiding their learning devotion. In this way, the students can effectively master the learning skills. At present, 96 percent of our teachers have participated in the training and have obtained certificates.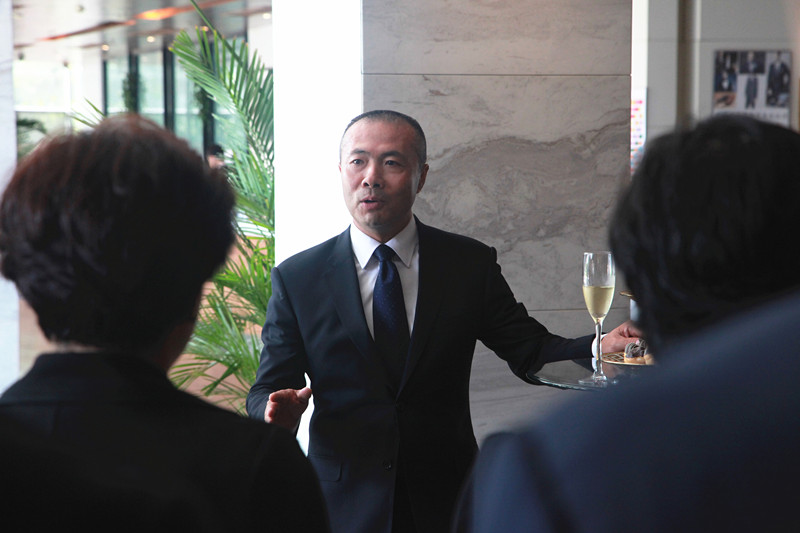 Dr. Gao songtao Presents a Speech at the Closing Ceremony
In the ceremony, President of Gao Songtao presents his congratulations on trainee's successful training and on their good marks. QLF is a request for BHI qualified teachers, as well as one of  BHI's teaching characteristics. I hope that the essence of QLF and its teaching idea could be carried out in the future work, and more students could be cultivated with success.
A Teaching Staff Member Hu Yuyuan, Representing Outstanding Trainees, Shares Her Training Experience with Others
Hu Yuan-yuan feels excited while sharing her 10-day learning experience with others.  She said she is very happy to participate in the training of QLF, and it is the unforgettable for her to have a group discussion till the mid-night for a satisfied homework.
In the future, I will continue to work together to teach our lovely students and make them become the leading figures in hotel industry and pride of BHI.
Administrator Qi Na, Representing Outstanding Trainees, Talks about Her Feeling
Qi Na expresses her grateful to BHI for this precious professional training opportunity. The training changed her mind, inspired her learning potential. Learning does not end for a teacher, it is the beginning.
Bao Chen, Chief Operation Officer of China District, EHL Gives a Speech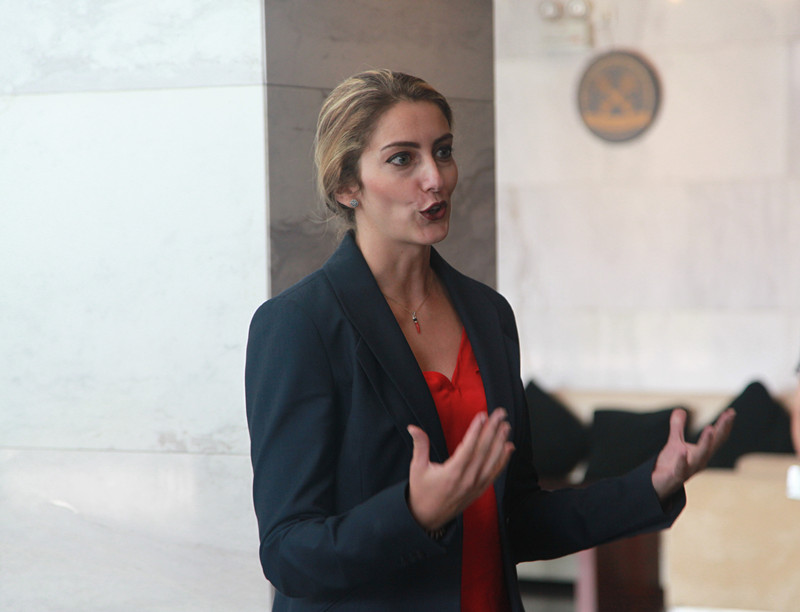 Ms. Linda, Consultant of EHL Presents a Speech
Ms. Linda, lecturer, presents her blessings to the trainees. She hopes that all could become outstanding teachers in the hotel industry, and all trainees can use what they learned to guide students to achieve excellent results. She wishes all a happy work and happy life. 
Translated by Charlie Wang