Beginning of A Term Overseas: Students' Feedback on Study Aboard Program
When you are on the site of opening ceremony of the new school year in end summer, the senior students have already begun their study abroad.
What is their feeling at this moment—— thinking that they will be faced countless books, countless "Dues" "and their cooking?
By September 8, 2017, students for exchange programs of autumn 2017
have arrived and completed their admission procedure to start their overseas study tour for six months, one year and two years respectively.

Wang Xinrui (Year 3)
Program: Dual Degree (Northern Arizona University, NAU)2+2
Quoting a famous author, Wang Xinrui expressed her study tour feeling: "if you don't walk away and leave everyday for a long time, you will never know what the repeating life means. To leave the routine days is the meaning of travel."
Northern Arizona University is located in the city of Flagstaff, Arizona's only city with snow, as well as one of the best placed to observe stars in the world. To have their longest journey under the most beautiful starry sky will surely bring Wang Xinrui an unique experience.
Northern Arizona University's Dormitory Zone
Jiang Yue (Year 3)
Program: Exchange Semester(San Diego State University, SDSU)
Pose for Photo with Their Seniors
Both her lodging at local house and the warmth of seniors in SDSU left her a deep impression. I was well adapted to the new life though I just spent two or three days, thanks to San Diego's good weather, the warmth of home-stay, the guidance of help from teachers and students. To stay here does not just mean learning. There was even screaming Carnival excitement at midnight. The teachers arranged various projects and showcase, so that students from different countries formed a group to communicate and learn from each other. During the weekends or holidays, the landlord would take us to the party or the local event, so that we can understand the local culture and be able to melt into it better."
Sight-seeing in San Diego
Yue Hanyang(Year 4)
Peogram: Dual Degree (University College Birmingham, UCB)3+1
Qiu Ziyue (Year 4)
Program: Dual Degree (University of Central Lancashire, UCLAN)3+1
Students of year 2014 and 2013 went respectively to Birmingham University and the University of Central Lancashire for a whole year's study. Now they have arrived in the UK, and are enjoining time getting familiar with the campus and places of interest before their schooling.
Yue Hanyang said:"This is really a resort for our further study with its beautiful campus and pleasant climate."
Dorms with Quality Environment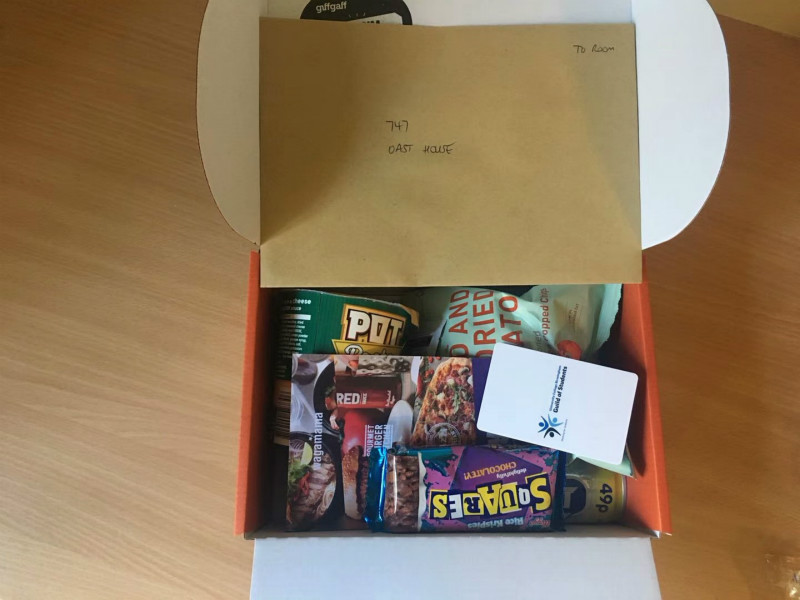 Welcoming Snacks in Our Dorms
"Talking about social life, Britain is a very civilized country," said Ma Ziyuan. They queue quietly, though in a hurry. Pigeons fly everywhere and scaring away pigeons is against the law. As for learning, education in the UK can be summed up with the word"rigor". There was much pressure and a lot of self-learning, though it was an autonomous study week. In China, what you have to do is to take care about your study, but in the UK you have to do everything in your life."
British Style Is Everywhere
A Picture of Black Cab
Go for a Drink after the Class
We Are Professional Photographers
A test of Food Production Course in British Kitchen
The experience of food and scenery was over, and it was time to start your study——a completely different life from China. We are sure you can give full play of BHI's saying "Work hard, play harder". Good luck, our BHI overseas students!
Photo from Students in the Study Aboard Program
Translated by Charlie Wang