Every Little Makes a Mickle: BHI Interns Award Ceremony
On 24 October, 2017, BHI Interns (Year 4) Award Ceremony was held in Multifunctional Hall of BHI Teaching Hotel. 216 excellent interns, six excellent intern teams and 160 excellent internship diaries were awarded.
Cocktail Served on Set
T1401 Li Qingqu
Excellent Intern, The Peninsula Shanghai
Before the internship started, teachers all told me to try my best in frontline. I found my favorite position during this internship and set my own goal. All experience could be utilized and lead me to success in the future.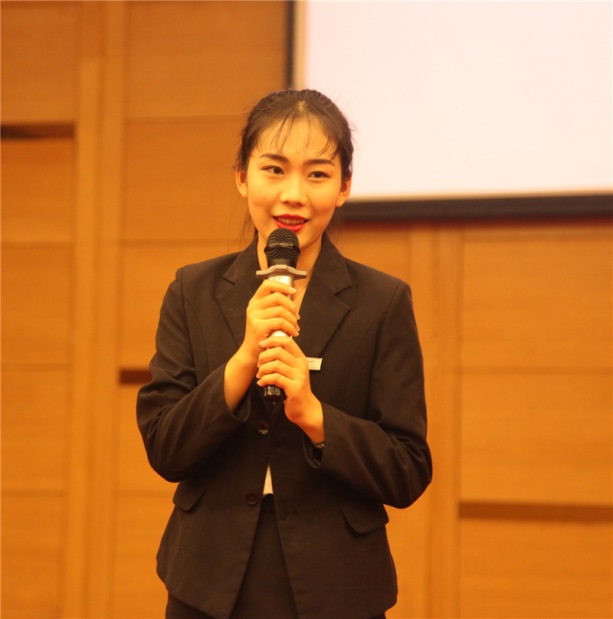 T1403 Yang Biying
Excellent Intern, Mandarin Oriental Pudong, Shanghai
I chose to work in the executive lounge. My routine involved cooperation with different departments and offices, which was a great help on my ability of communicating with colleagues and serving customers. Listening to the stories told by worldwide customers made me improve myself quickly.
T1421 Zhang Heng
Startup, Beijing Wuyunding New Tech Co. Ltd.
Respect, professionalism and responsibility, as BHI core values, ensure the great performance during our startup project. We followed the strictest dressing protocol, delivered the most professional public speaking skills and submitted the best-knit financial report. These were what made us success. Startup is not only about making money, but also about taking responsibilities. We want to be the BHI entrepreneur who can create fortune and happiness for the community.
Intern Team from Walt Disney World Resort in Orlando, Florida
After the internship, we knew that internship was not going to work, but on stage. Anyone came to Disney should be a visitor but not customer, and we were cast member but not employee.
Chen Xianghe and Lin Hankun, BHI Alumni, Sharing Their Experience
Wei Chunyan, the Director of Internship and Career Center
Zhang Huailin, the Vice President of BHI
Mr. Zhang Huailin said that seeing these compliments on our interns, BHI, again, felt proud of being Whampoa in the hospitality industry. I wanted all interns to remember the identity of BHI students and provide the customers with the best service.
Written by Gong Yiqi
Translated by Danielle Feng