From Beijing to Dubai, Experience of the First International Student from Beijing Hospitality Institute
On the faraway horizon where the sea stretches to reach the sky, a white sail is traveling across the sea facing the gentle wind and the first ray of the red morning sun. It is a great pleasure to invite the first overseas student from Beijing Hospitality Institute - Li Polina from Russia to share her overseas study experience with us.
The Emirates Academy of Hospitality Management adjacent to Burj Al Arab Hotel
-Is there any difference between your school life in Beijing Hospitality Institute and your internship in Dubai?
-The life in Beijing is totally different from that in Dubai. The two-year study in Beijing Hospitality Institute is a beneficial experience to me. I met numerous interesting people who helped me a lot, got acquaintance with many new friends and greatly improved my Chinese language skills. During the two-year study life, I also joined in the dance association and YHS activity. All of these experiences make me more and more confident. The internationalization characteristic is more evident in Dubai where students and teachers are from different countries and speak different languages. It is a good place for me to better learn about exotic culture.
-What is your plan after graduation?
-Because of my specialty in hotel, I actually have a multitude of choices and could go to any country that I want. However, since I really like Beijing, I may work there in the future. My second choice is Europe. The culture in Europe is very attracting to me. Actually, it is also a good choice to stay in Dubai because it gathers many luxury hotels and has a good deal of job opportunities.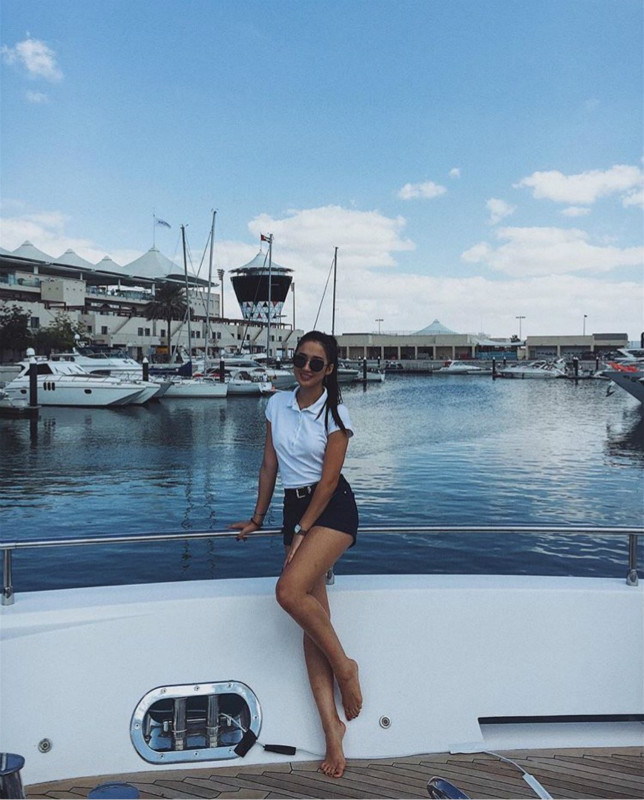 -What do you want to say to other international students who plan to study in Beijing Hospitality Institute?
-The atmosphere in Beijing Hospitality Institute is very fabulous! To be sure, this is a good place to learn Chinese and Chinese culture. At the same time, the unique teaching mode of Beijing Hospitality Institute provides us with the opportunity to get contact with international hotels and have practical internship experience. Moreover, it also offers help to the career selection of graduates.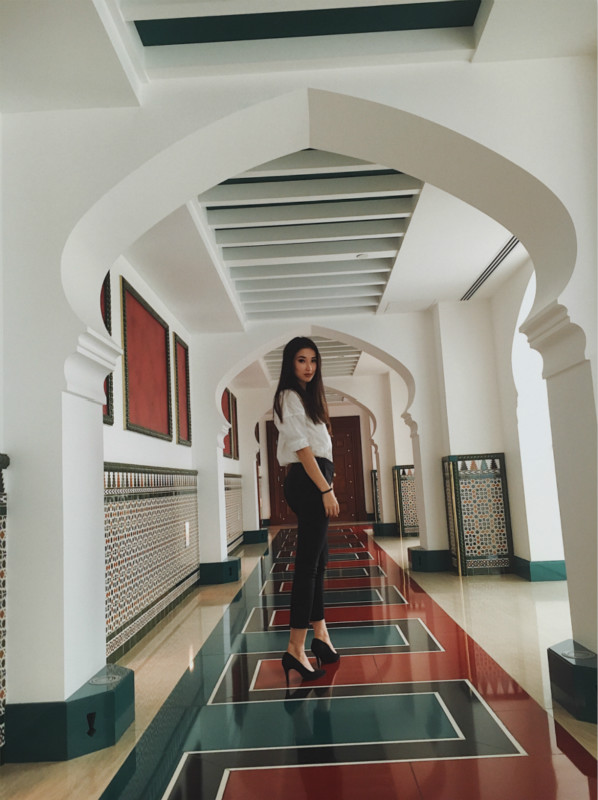 -I heard that you have other international friends who choose to study in other schools in Beijing, do you find any difference between these schools and Beijing Hospitality Institute during the communication with them?
-Most of my classmates study in common public universities. In my mind, these schools do not open professional hotel management speciality like Beijing Hospitality Institute and their courses are rather simple. However, Beijing Hospitality Institute does not lower the difficulty of courses for international students. While I advise Beijing Hospitality Institute to draw lessons from these schools and hold some cultural festivals so that students have better understanding about the customs and habits in different countries and personally experience different food and exotic atmospheres.
Through this interview with Polina, the alumni association fully perceives her love for Beijing Hospitality Institute and her adventurous spirits as a hotel major!
All the time, Beijing Hospitality Institute adheres to the teaching philosophy of respect, professionalism and responsibility, and attracts students at home and abroad to study here. Beijing Hospitality Institute will attract students to love it by virtue of its characteristics, perceive different favors, learn the most professional hotel management knowledge. Dear partners interested in hotel management across the world, we expect to lead you to experience the most different hotel management school!
By BHI Alumni Association
Translated by Wang Xin