Different Business Experience,Numerous Choices in Enterprises
On November 15th, Beijing Hospitality Institute was particularly boisterous in this early winter. Beijing Hospitality Institute invited 128 hotel and non-hotel enterprises to join in Beijing Hospitality Institute 2016-Session Hotel Management Specialty Second Internship Dual-Option Recruitment Fair. These enterprises provided nearly 2000 internship posts for students.

Dr. Gao Songtao, President of Beijing Hospitality Institute Visited the Recruitment Fair
Zhang Huailin, Vice President of Beijing Hospitality Institute Kindly Communicated with Employers
At this dual-option recruitment fair, non-hotel enterprises involved numerous industries including tourism, convention, finance, education training, commerce, luxury articles, real estate, and high-end property. These 22 enterprises altogether provided over 280 posts. Due to the wide coverage of industries, great diversity of posts and promising prospects of employment, these companies held high attention from numerous students.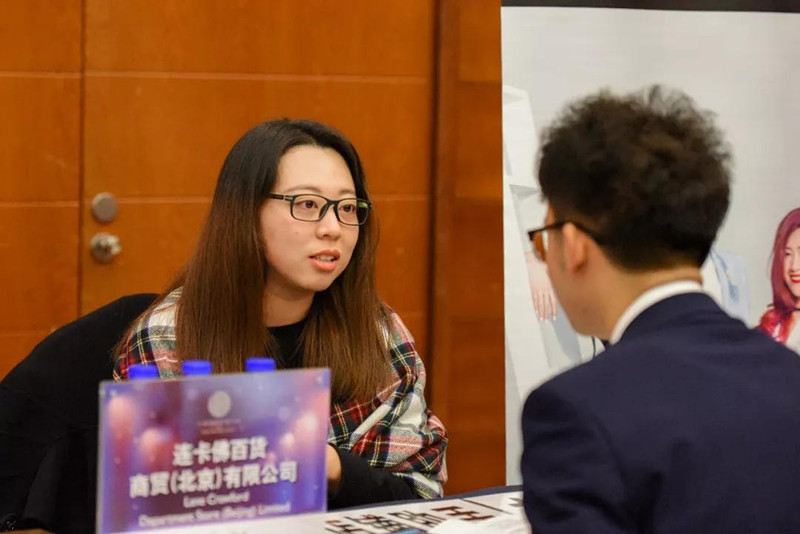 Hotel enterprises remained to be the target of internship and employment favored by students. 106 hotel enterprises invited by this Dual-Option Recruitment Fair provided 1800 internship posts in all departments of hotel for students of Beijing Hospitality Institute.
All major international brand hotels had racked their brain to recruit more excellent interns of Beijing Hospitality Institute. Mr.Vincent Pimont, general manager of The Peninsula Palace Beijing, Mr.Brice Pean, general manager of Kempinski Hotel Beijing Lufthansa Center, Mr.Mark Bradford, general manager of Mandarin Oriental Wangfujing Beijing, Mr.Albert Rouwendal, general manager of Sunrise Kempinski Hotel Beijing & Yanqi Island, Mrs Chen Zhuo, CEO of Hangzhou Jinshe Hotel Management Co.,Ltd visited the recruitment fair as enterprise spokesmen to enroll excellent talents of Beijing Hospitality Institute.
It was noteworthy that alumni recruitment had become a distinctive feature of Beijing Hospitality Institute. They patiently explained their enterprise culture and career development plans to students and answered their questions on behalf of different hotels.
According to Wei Chunyan, Internship and Employment Guidance Center Director of Beijing Hospitality Institute, "the school launches the thematic activity of "Searching Beijing Hospitality Institute Alumni in Hotel" before the Dual-Option Recruitment Fair, and we find more and more alumni who work in different posts of the hotel. They are well received by their employers."
Before the Dual-Option Recruitment Fair, school leaders and teacher representatives communicated with enterprise general managers, recruitment representatives, and alumni of Beijing Hospitality Institute. President Gao Songtao expressed his gratitude to the whole hotel industry for the concern and support for Beijing Hospitality Institute and the training and development opportunities for students.
At present, Beijing Hospitality Institute altogether has over 4000 alumni engaged in all walks of life covering hotel, tourism, convention, finance, investment, counseling, luxury articles, mass media, real estate property, aviation, medical treatment, automobile. They have obtained great progress in these industries. The purpose for Beijing Hospitality Institute to convene the second internship recruitment fair is to help students know more about their career in advance, better formulate individual career plan via internship and make full preparations for future employment. Beijing Hospitality Institute believes that every student will have self-improvement through learning + practice!
By Internship and Career Center
Translated by Wang Xin