BHI Comprehensive Campus Recruitment: 26 Industries(About Over 90 Companies) Have Provided More Than 1300 Job Positions
BHI Comprehensive Campus Recruitment On-site
On March 26th, 2019 BHI Comprehensive Campus Recruitment was held as scheduled. There were more than 90 companies participating in this recruitment, covering 26 industries like : luxury, tourism, exhibitions, real estate, commerce, aviation, sports, cultural media, education and training, marketing planning, financial investment and high-level property industry, providing over 1300 job positions.
BHI vice president Zhang Huailin came to the recruitment and communicated with employers, caring about students' interviewing circumstances.
President Zhang Communicated with Liu Yuying, Vice President of Lane Crawford Department Store (Beijing) Co. Ltd. in China
Mrs. Liu states that our brand has lots of convergence with BHI. Lane Crawford belongs to high level service industry, and our current positions require employees who have already accumulated rich management and service experience. BHI talents are highly align well with our requirements, so we come here for recruitment.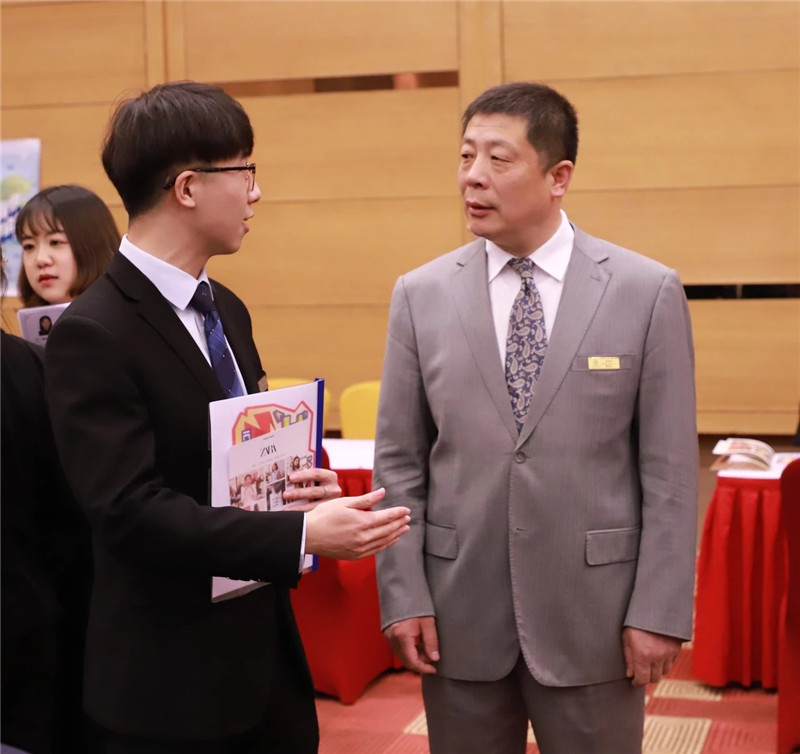 President Zhang communicated with BHI student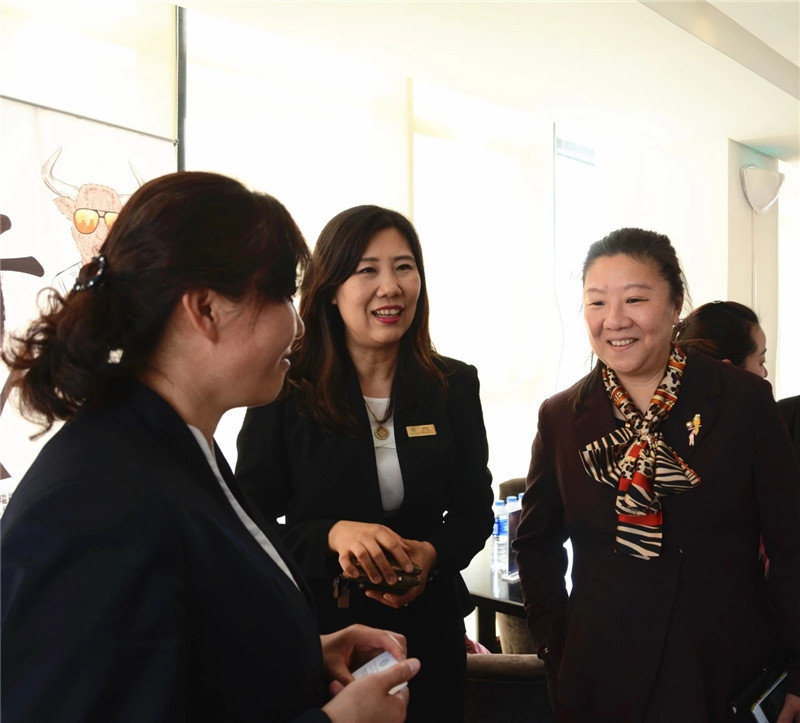 Guo Ruihuan, Director of BHI Career Development Department (Right No.1); Wei Chunyan, Director of BHI Intern and Career Center (Right No.2); Communicated with employers.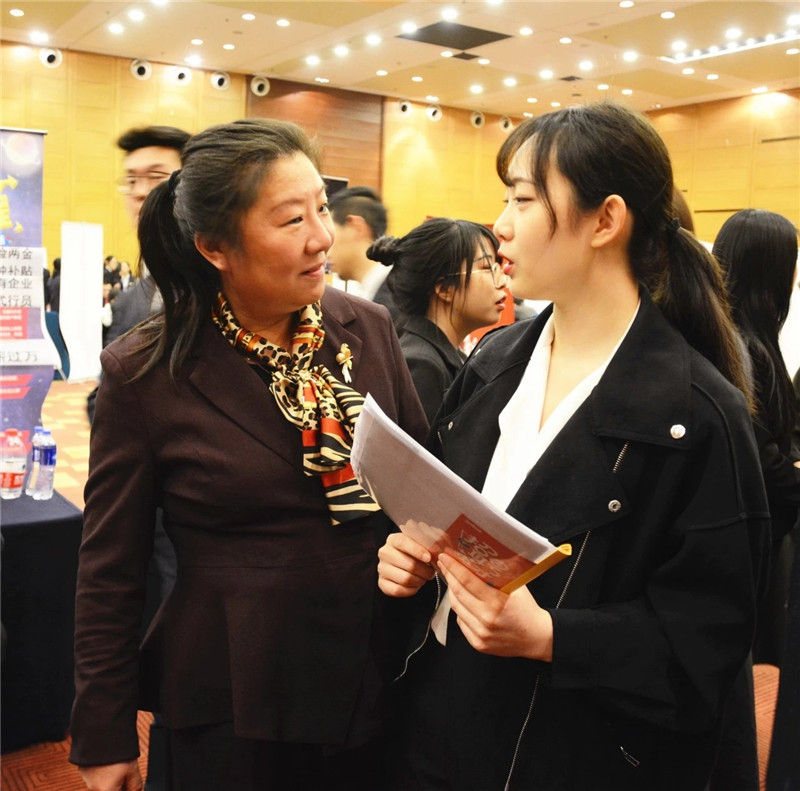 Guo Ruihuan, Director of BHI Career Development Department, caring about students'interviewing circumstances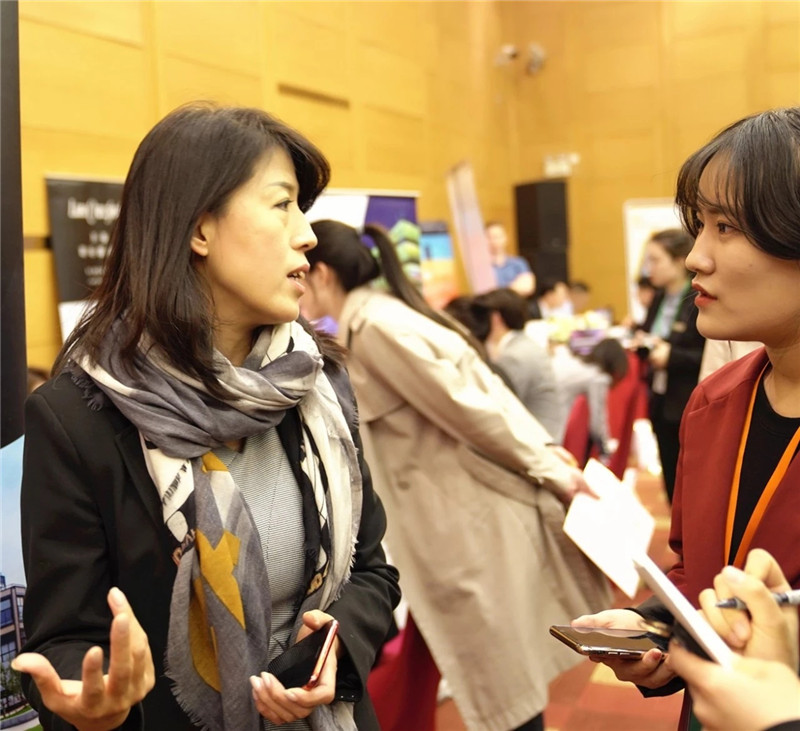 Teresa Yang, Senior Manager of Asset Management in Hong Kong Landmark– Wangfu Central, communicated with BHI students
Teresa states that it is our first time to conduct this recruitment , and I am looking forward to cooperating with BHI. The unique feature of Wangfu Central is the customized service. We bring different industries and different brands together to help students broaden their horizon and enhance their knowledge. In terms of talent requirements, we need comprehensive talents. BHI students have good English speaking competence and communication skills, with their hospitality management, restaurant management and luxury management knowledge background , they can qualify for our jobs.
According to statistics, among companies participating in the recruitment, 45 companies have been working with BHI for more than 2 years. They believe that BHI students have rich knowledge background, broad horizon, solid professional knowledge, strong hands-on capability, high comprehensive quality, which are align well with talent demanding standards. The graduates grow fast in society, and their future is promising.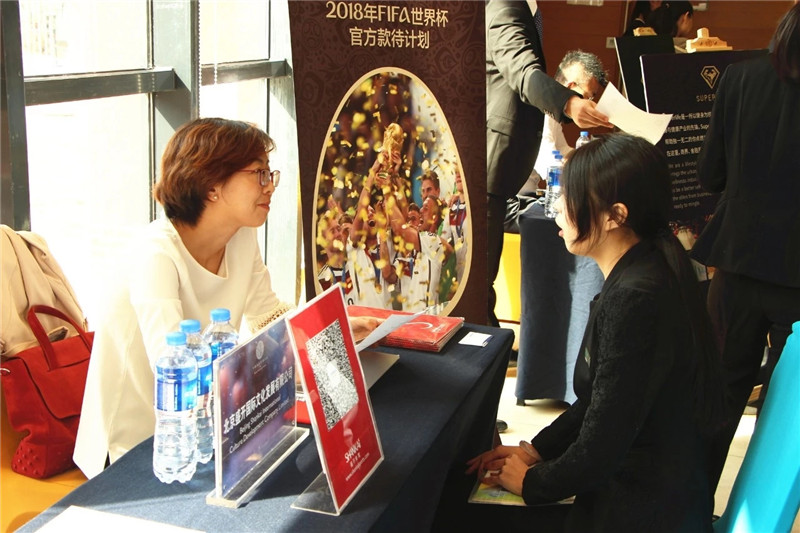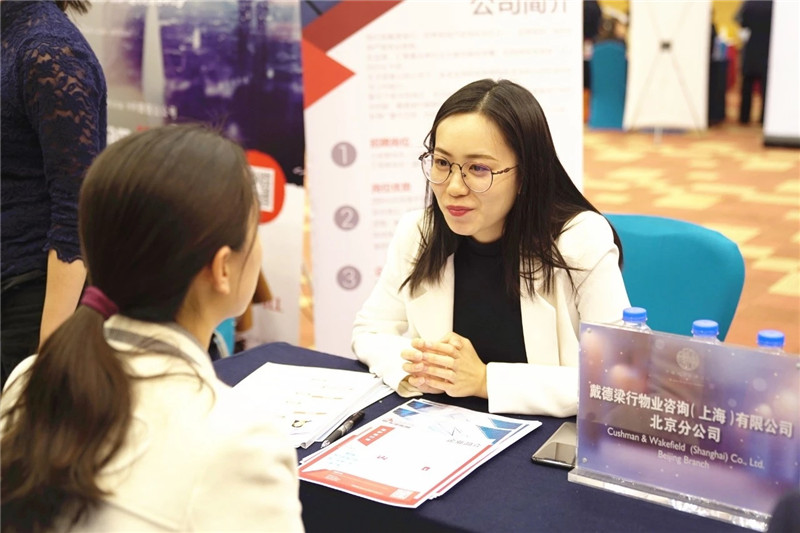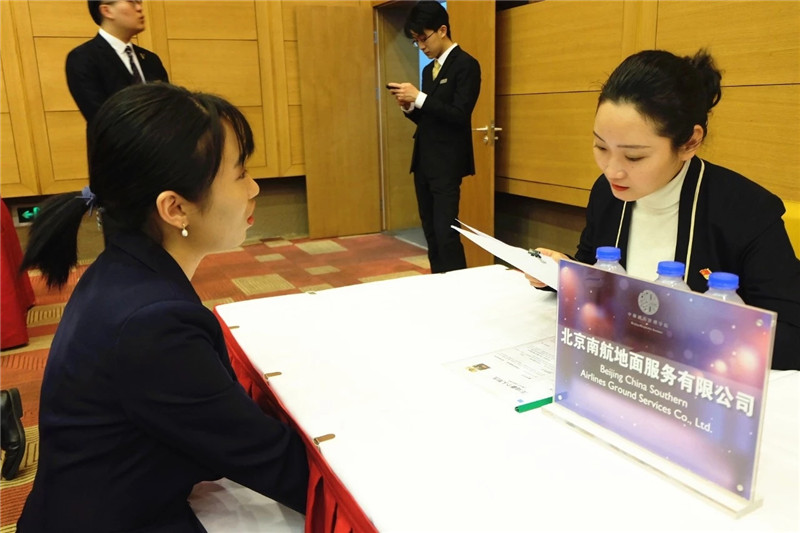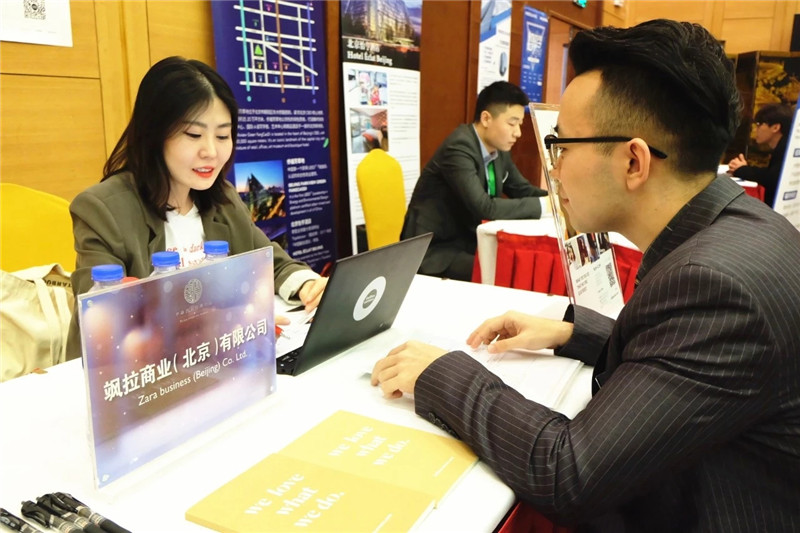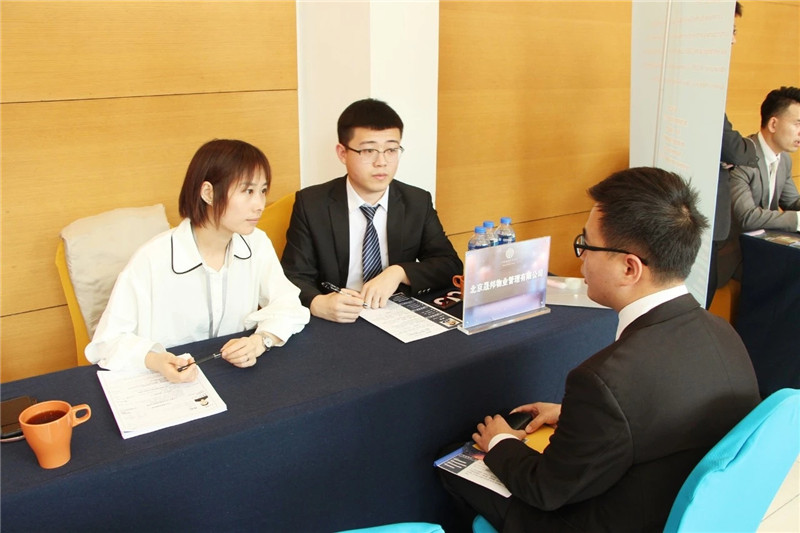 Students actively communicated with employers in the recruitment
Beijing Kerry Center: there are many BHI graduates working in our company. I really appreciate them because they can quickly adapt to the working environment with never arrogant and very diligent feature.
Jones Lang LaSalle: BHI students have strong customer-relationship awareness and good appearance and bearing. Meanwhile, they have outstanding performance in business etiquette, thus, we are willing to BHI for recruitment.
Ningbo bank: BHI students are very diligent and they have insight for finding problems, thus, we are willing to cultivate them.
Ocean Pension Management Co. Ltd : nursing industry will have huge potential market in the future. BHI students have obtained professional management knowledge and strong awareness of service. We look forward to conducting further cooperation with BHI.
Beacon Education: we focus on international market. In English speaking, hospitality and communication aspects, BHI students have unique advantages.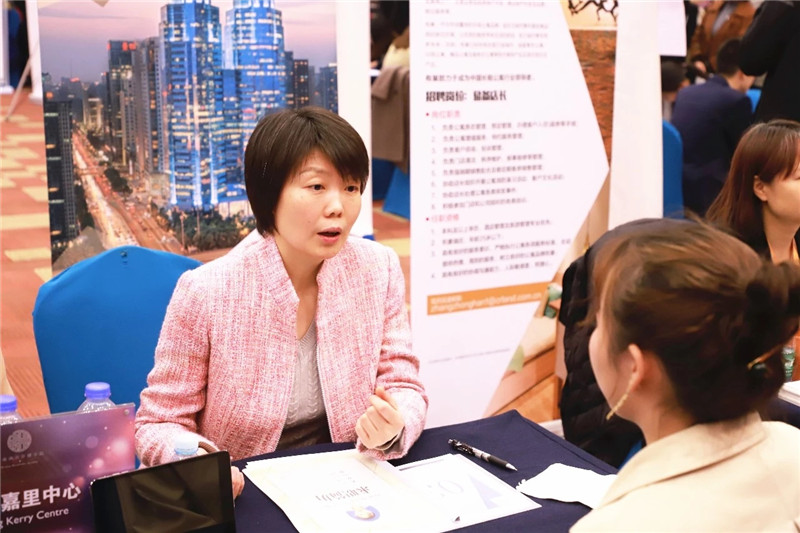 Recruitment manager of Beijing Kerry Center, communicated with BHI students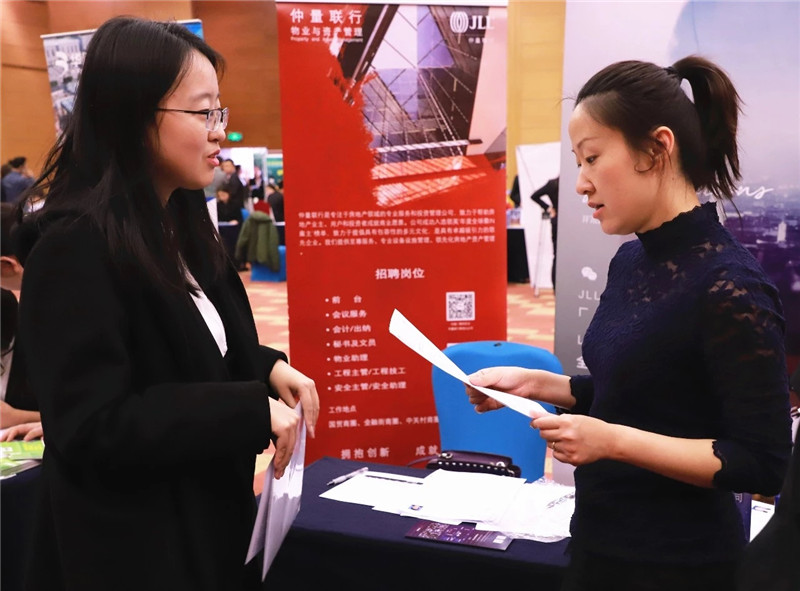 Jones Lang LaSalle in this recruitment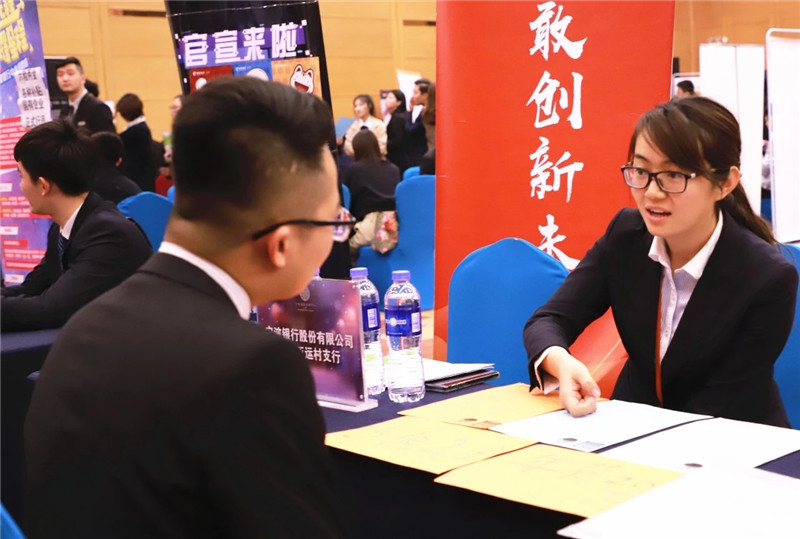 Recruitment manager of Ningbo Bank, communicated with BHI students
Beacon Education in this recruitment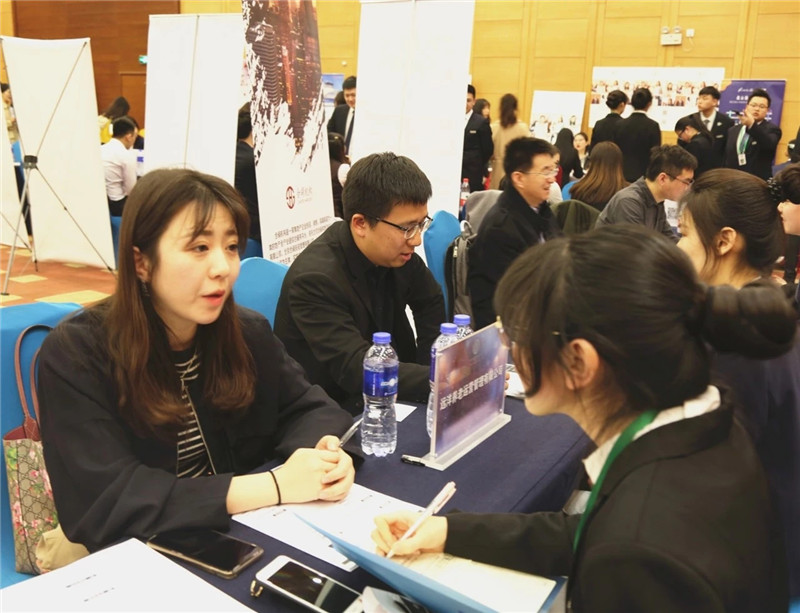 Ocean Pension Management Co. Ltd in this recruitment
BHI alumni have sprung up in all walks of life. On behalf of their enterprises, they return to BHI to recruit.
BHI alumni insist that BHI have cultivated us professionalism, responsibility awareness, communication skills, English application competence, hands-on practical capability, management philosophy and teamwork spirit, which help us exceed others in our working positions.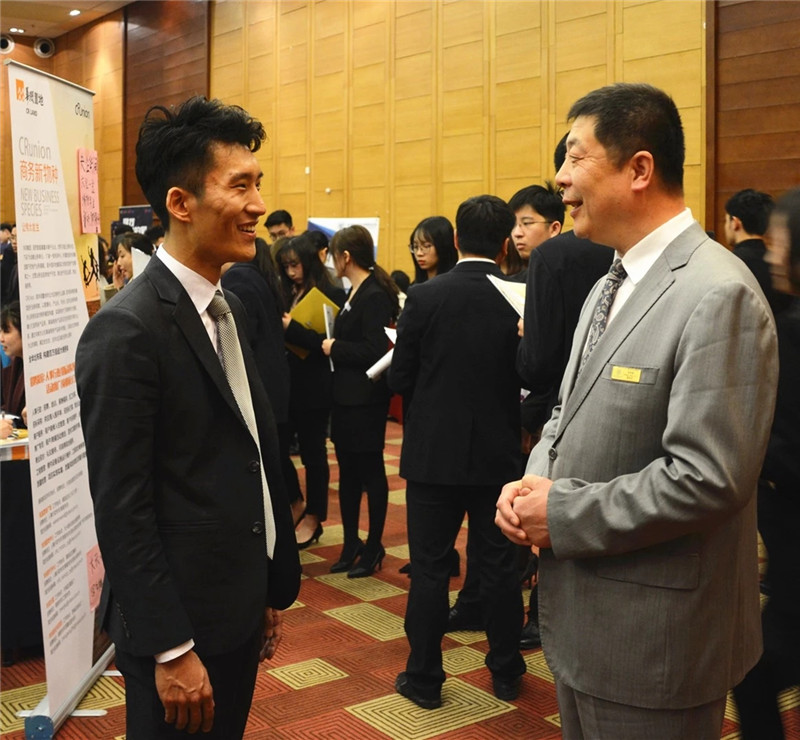 President Zhang(Right) communicated with BHI alumnus Fan Bingzhen(Left), who is a duty manager in China Resources Land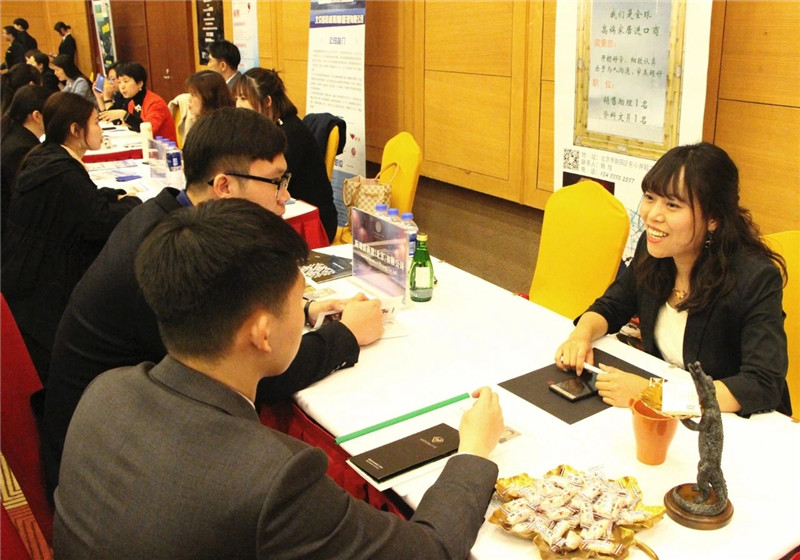 Han Xu, BHI alumnus, Director of Srisen Business Marketing, returning to BHI for recruitment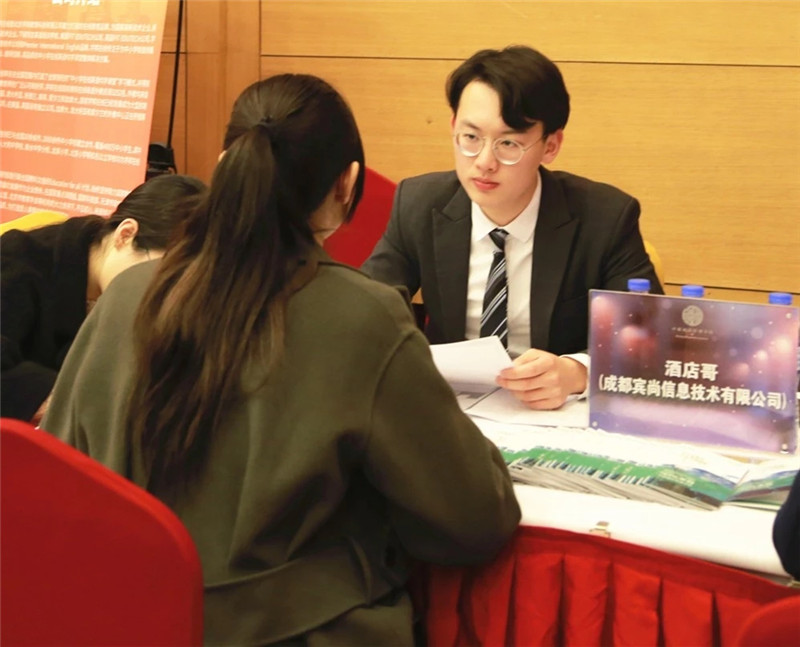 Mo Ruxuan, BHI alumnus, project specialist in Hotel Brother (Chengdu Binshang Information Technology Co., Ltd.), returning to BHI for recruitment
We should appreciate for volunteers who have provided services, and thanks for the Propaganda Department of the China Youth League Committee, the Media Federation of BHI Youth League Committee, BHI Alumni Association and the BHI School Press Group for their propaganda of this recruitment.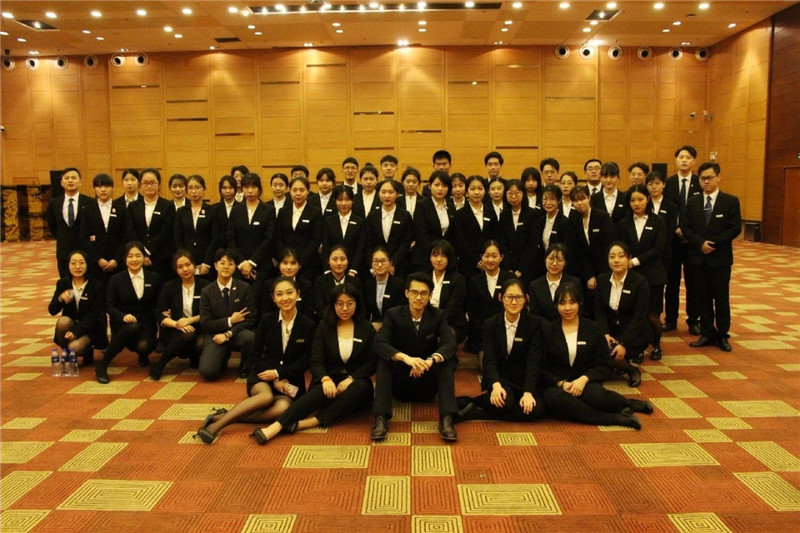 BHI Volunteers
Written by Feng Rui, Career Center
Gao Yan, News Center