Dean of Business School in Griffith University visited BHI to discuss cooperation on the joint project of Master Program
Dr. Graham Cuskelly, Dean of Business School and delegation in Griffith University paid a visit to Beijing Hospitality Institute on 6th November. Dr Gao Songtao, President of BHI expressed warmly welcome to the team. Guo Ruihuan, Director of Business Development Department, Xu Longyang, Deputy Dean of Academic Affairs Department, and other superintendents held a talk with the guests. The two parties had an in-depth discussion on the cooperation mode of how BHI students could take part in joint project of Master Program in Griffith University.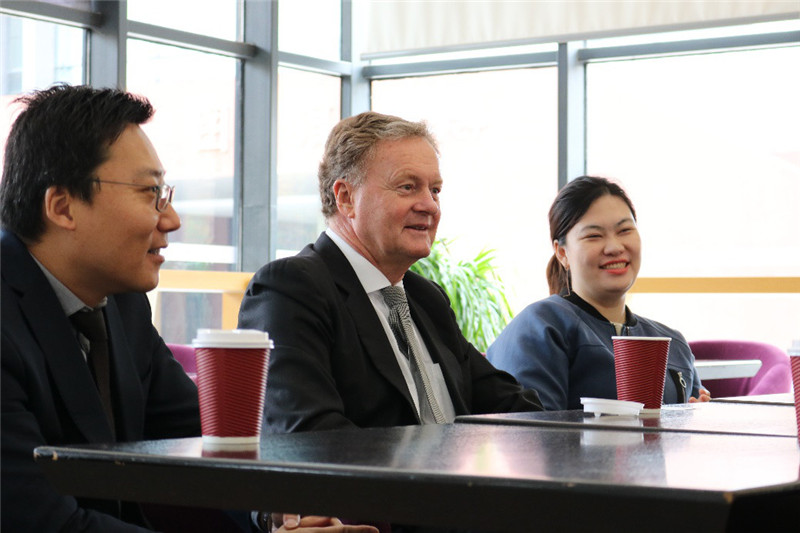 Dr. Graham Cuskelly and the delegation
Griffith University, founded in 1971, is an institution of higher education funded by Australian federal government. It is the third comprehensive University in Brisbane, the capital of Queensland, and one of the top 15 universities in Australia. The most famous major of Griffith University, Hospitality Management belongs to Business School. BHI, as the largest university in the world and the only one in Asia that only offers Hospitality Management bachelor program, has many converging points with Business School of Griffith University, which is the cornerstone of further cooperation between two parties in the future. During the visit, Hu Xiuying, Director of International Exchange Center, showed the guests teaching facilities including Teaching Hotel, Coffee Lab, Wine tasting room and introduced campus culture, business protocol and application of teaching tools in class.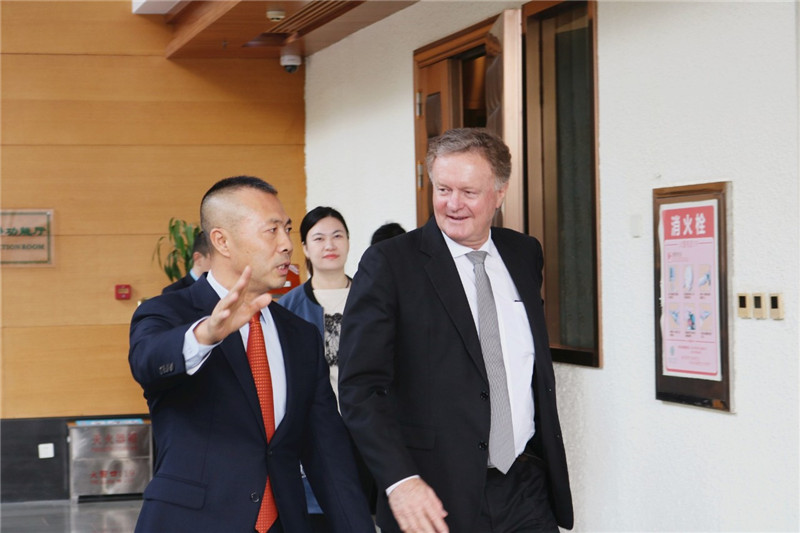 Dr. Graham Cuskelly and Dr Gao Songtao
Dr. Graham Cuskelly visit Coffee Lab and Experience Ketangpai
Dr. Graham Cuskelly spoke highly of teaching mode and teaching facilities in BHI. In order to help students learn more about Business School of Griffith University, Dr. Graham Cuskelly and his colleagues also gave an information session on the curriculum of Hospitality Management in the school.
Introduction of Griffith University by Dr. Graham Cuskelly
Dr. Graham Cuskell introduced the ranking of Griffith University and the surrounding environment and the majors in Business School. Then he gave detailed introduction on Hospitality Management, such as internship and employment, visa policy, application requirements, accommodation and curriculum. BHI students showed strong interest in Griffith University, consulted about the program and prepared for Master Program.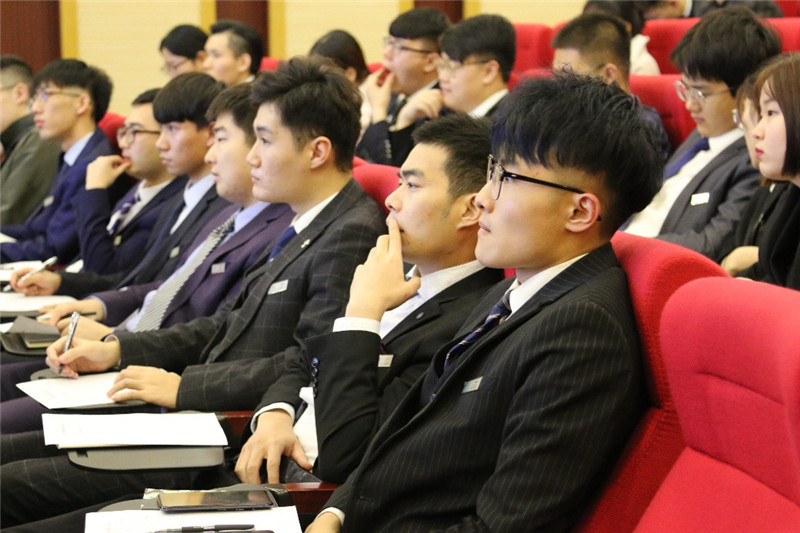 BHI students listened to the presentation carefully
At present, Griffith University has cooperated with BHI on 2+2 dual degree program. BHI students who attend this program will get Bachelor Degree both from BHI and GU after they graduate successfully and also work visa for two or three years. The two parties will further strengthen cooperation to jointly develop more student-oriented exchange programs.
Photo: Huang Yilong, BHI Press Corps
Wang Quanyu, Education & Training Center
Text: Feng He, Qin Yue, International Exchange Center
Coordinating Editor: Meng Huanyu, Gao Yan, News Center
Translation: Hu Xiuying, International Exchange Center