Grade 2019 students in BHI are ready for the internship!
789 students majoring in Hospitality Management of Grade 2019 will have their first off-campus internship in August after completing the online Career Day.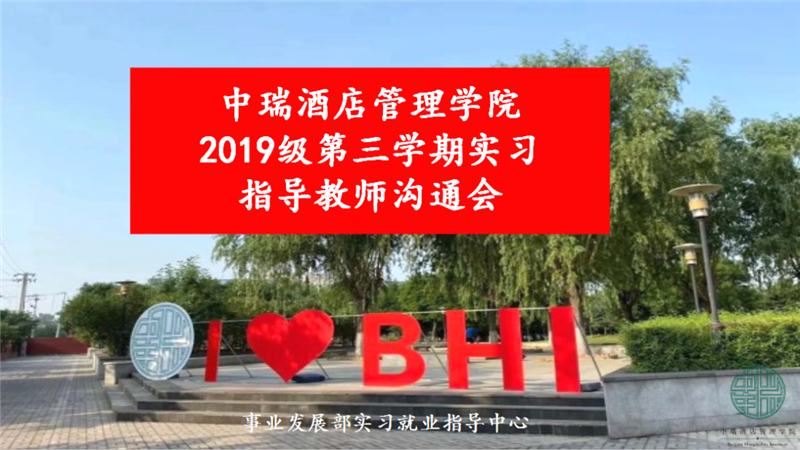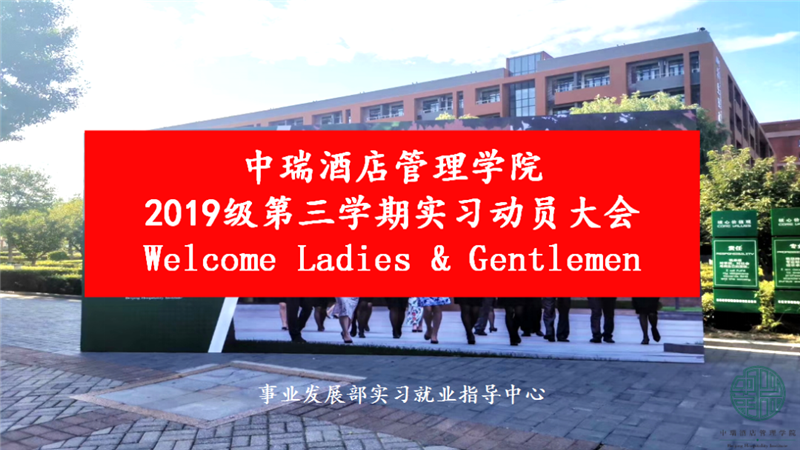 In order to help the students complete the identity transformation from students to professionals, solve the difficulties encountered in the internship, and complete the internship task better, Career Center in BHI selected 33 internship instructors with experience and industry background to provide guidance and help for students in the internship.
On July 13th and 14th, Career Center held online communication meeting and Internship Mobilization Meeting respectively for internship instructors and all students of Grade 2019.
Ms. Stonnie Shi, Head of Career Center, comprehensively introduced the purpose of the internship, the tasks of teachers and students, as well as how to prepare for the changes brought by the epidemic.
At the same time, aiming at the problems encountered in the previous internship, Ms. Stonnie Shi also focused on explaining the communication process and how to do in the internship so as to win the recognition and trust of the team and successfully complete the internship.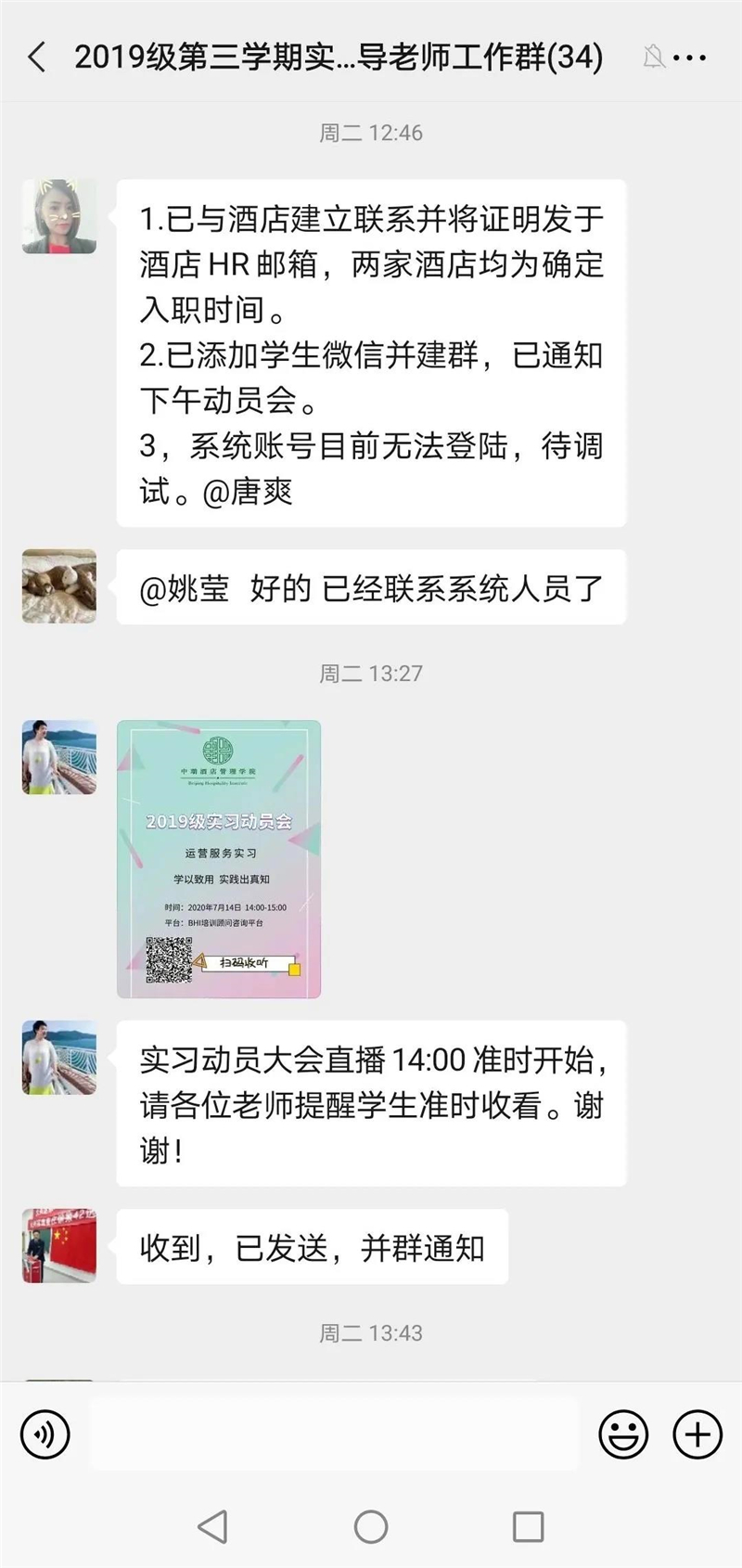 After the meeting, the internship instructor immediately established contact with the students and Human Resources contact person of the hotel, and actively implemented the tasks assigned by Career Center, striving to provide efficient services for students.
Students also firm their confidence and make good preparations before the internship.
Career Center plans to hold special training and seminars for the interns and the instructos, to share the typical cases and solutions in internship, to communicate and propaganda guidance of successful experience, to help students successfully completing the internship.
Text:Career Center, Shi Jingying, Tang Shuang
Typesetting: Career Center, Feng Rui
Editor: Meng Huanyu, News Center
Email address: news@bhi.edu.cn