Meeting Again in BHI
BHI students came back to campus in batches on March 1st and 2nd, in accordance with the Covid-19 epidemic prevention and control measures of Beijing and the actual situation of the school. March 1st is the first day they came back to school, let's follow the camera of the reporter to have a look at those long-lost faces.
We are waiting for you in BHI.
Affected by the rain and snow, the lowest temperature in Beijing on March 1st dropped to minus 4 degrees centigrade, and the body temperature was even lower than minus 6 degrees centigrade. Despite the cold weather, the volunteers were still full of enthusiasm. They got to their posts very early and made full preparations for students' returning to school.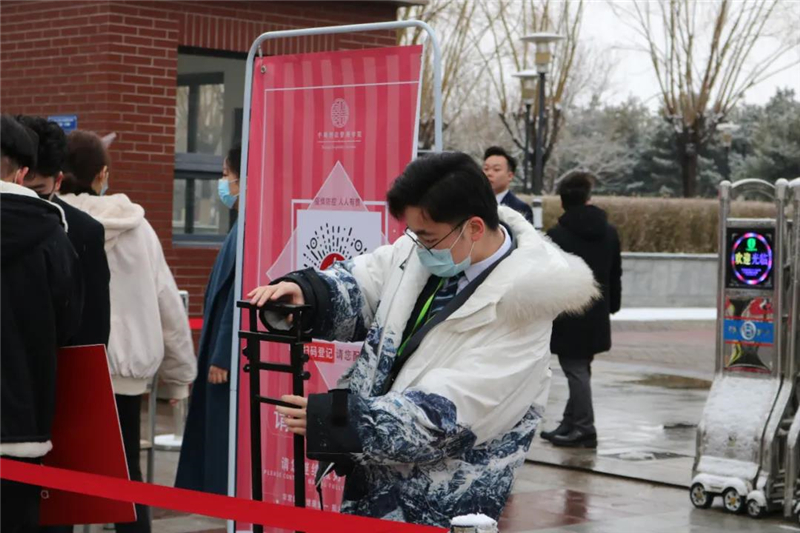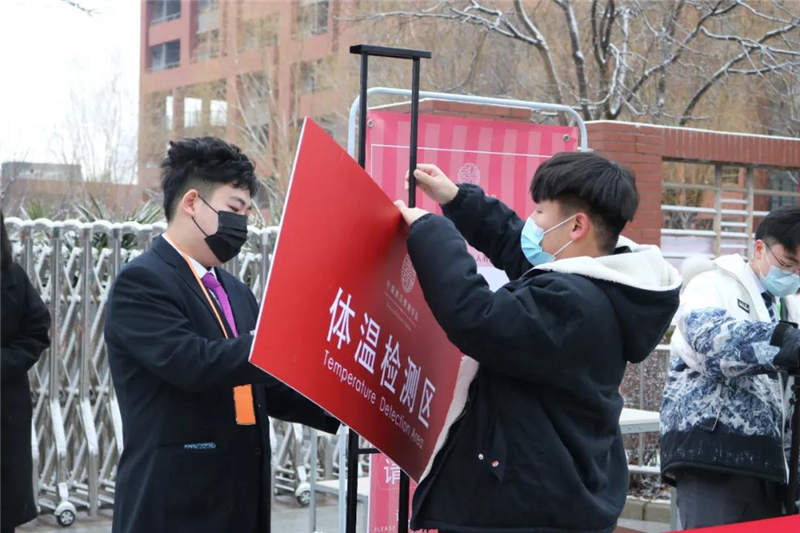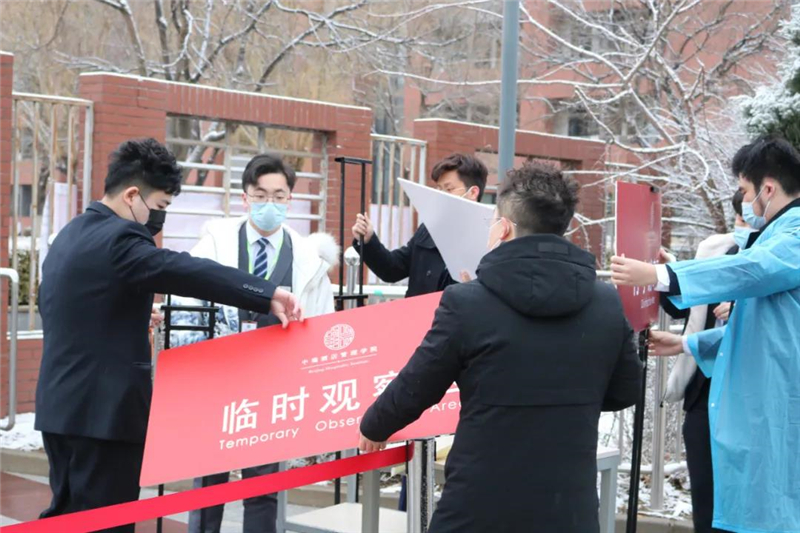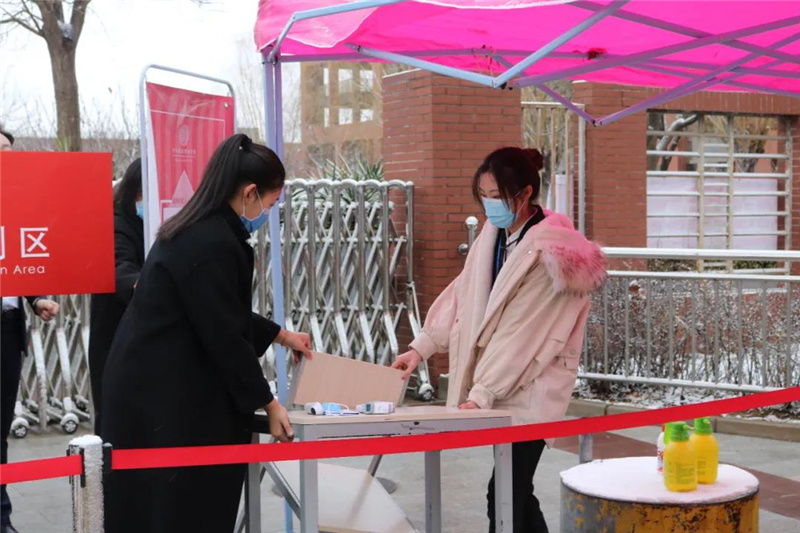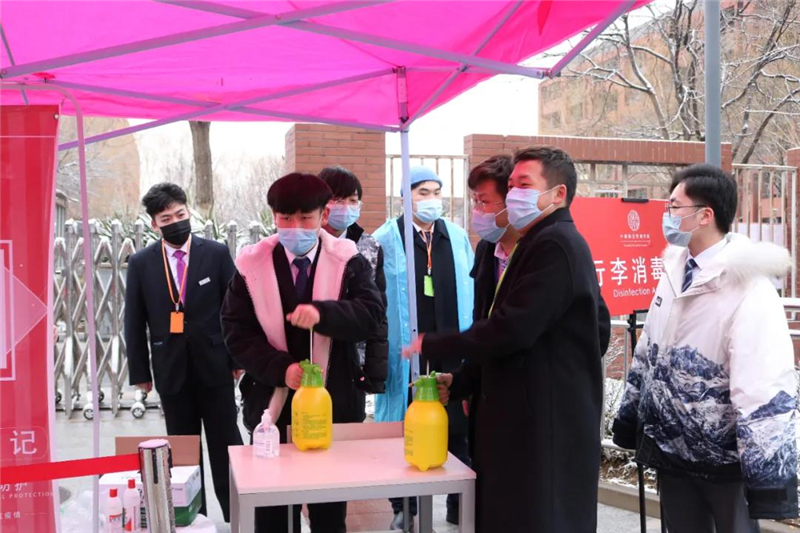 On March 1st, Zhang Huailin, vice president of BHI, came to the school gate to see the related situation of students' returning. Counselor teachers of Students Development and Service Center cooperated tightly with student volunteers. They overcame the cold weather, stuck to their posts and get all related jobs done well, such as temperature measurement, information registration, files check, etc. Their perseverance and responsibility ensured us an safer and easier start of the spring semester.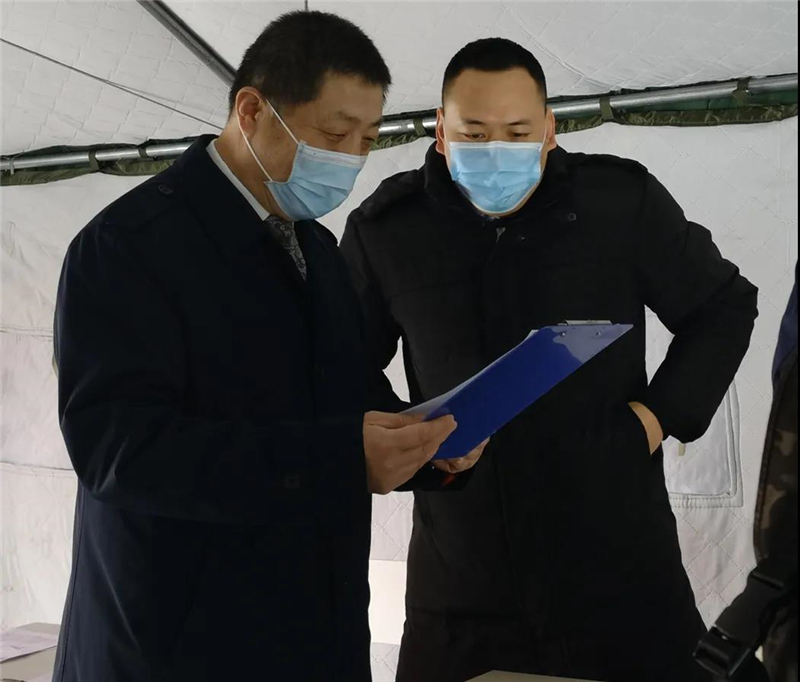 Zhang Huailin (first from left), vice president of BHI, was checking the information of students returning to school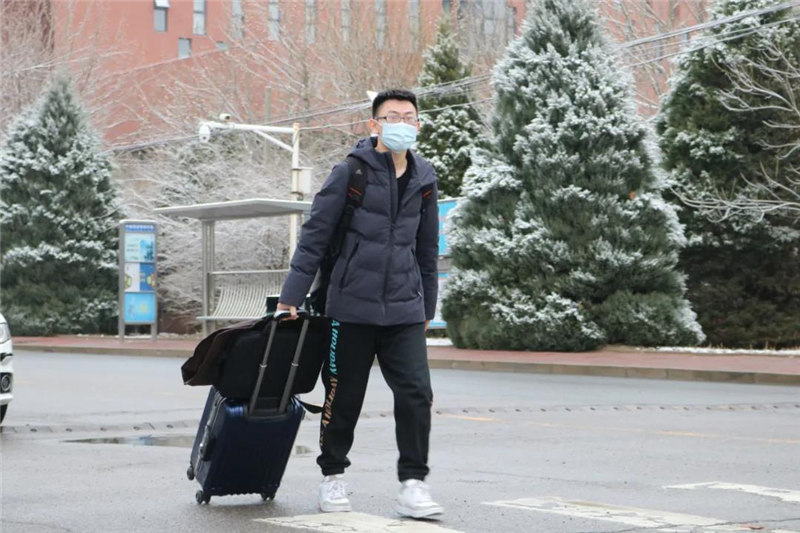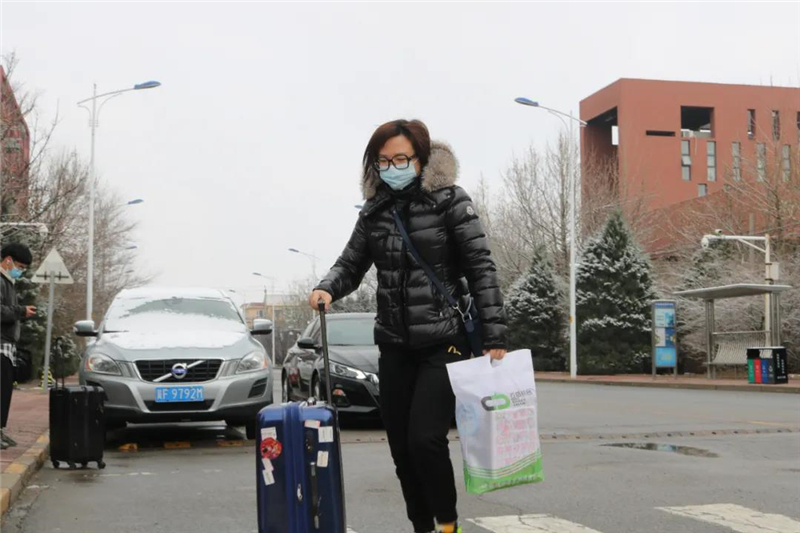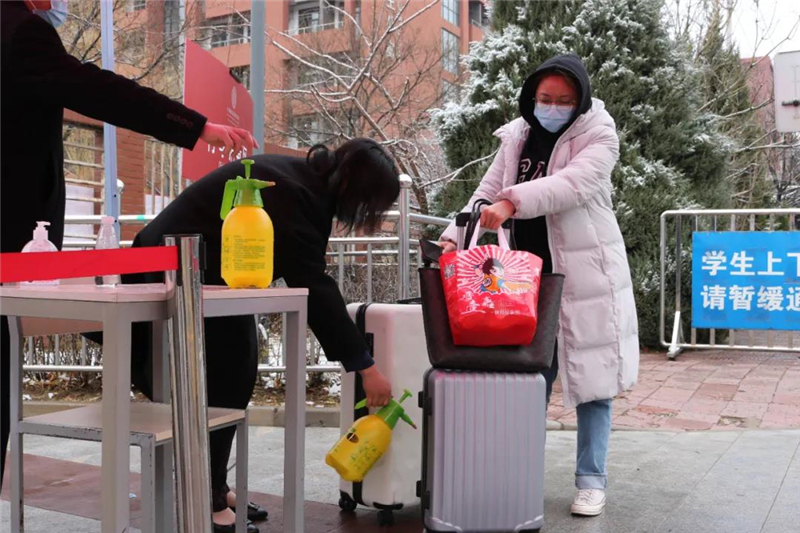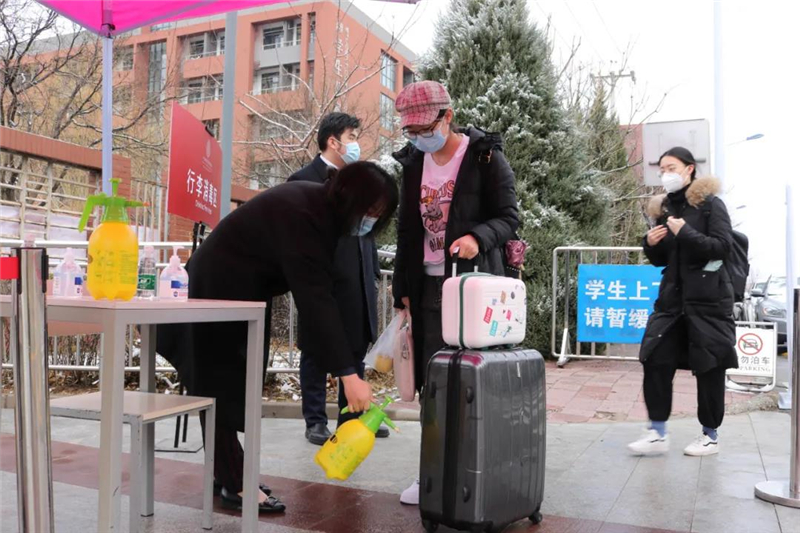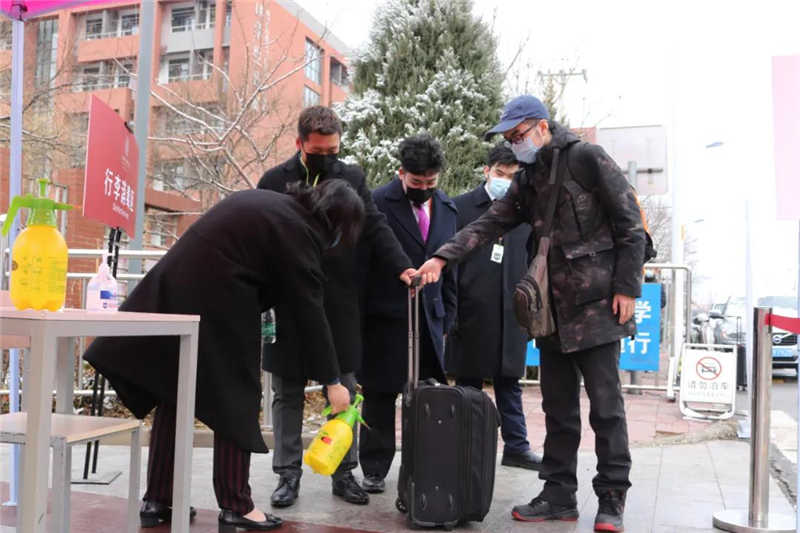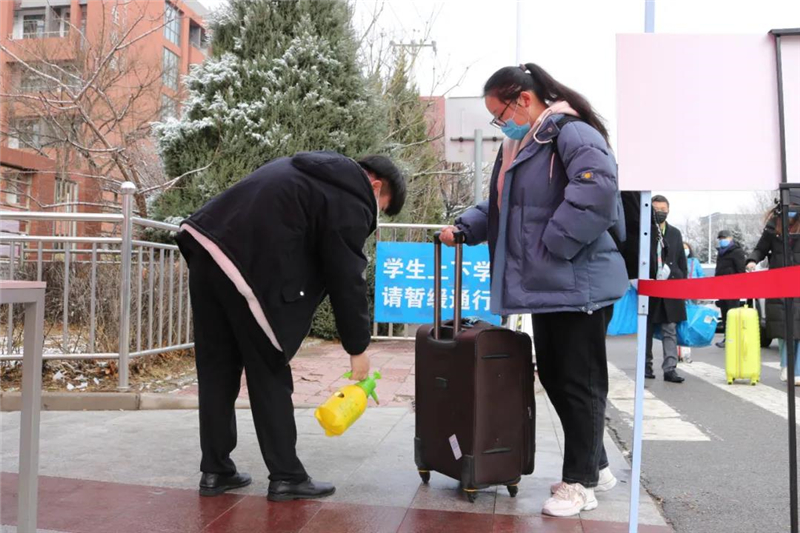 The volunteers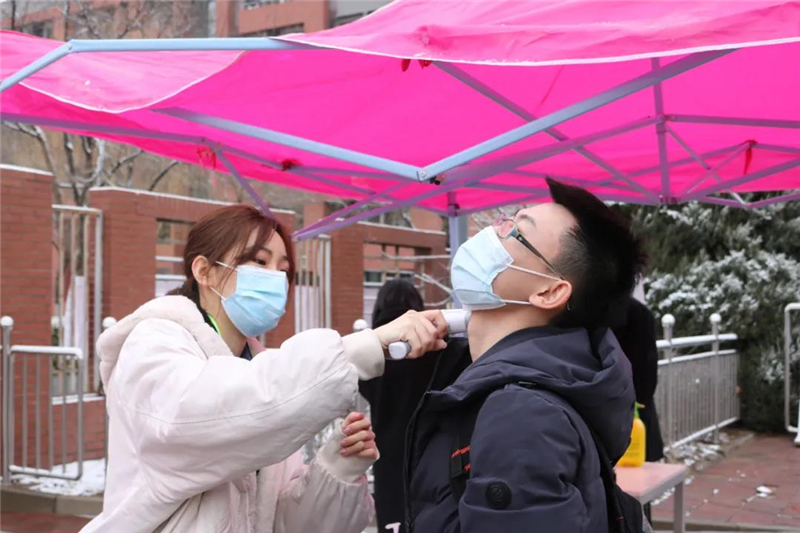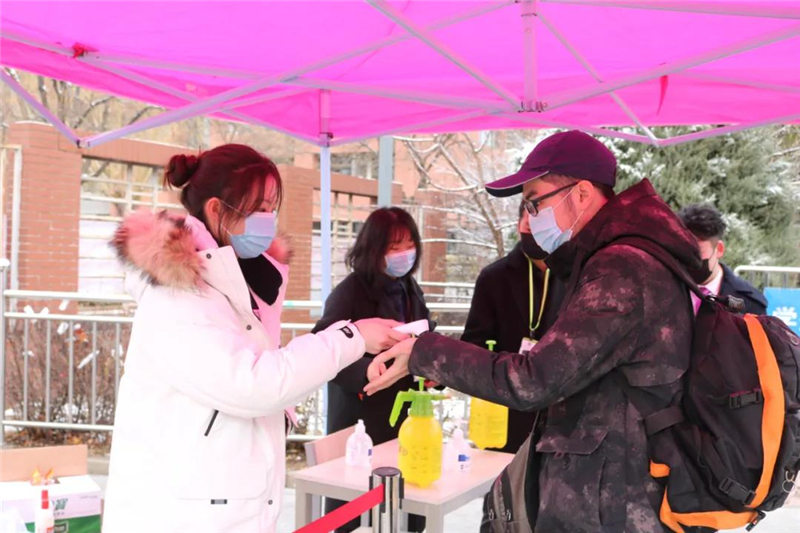 Measuring body temperature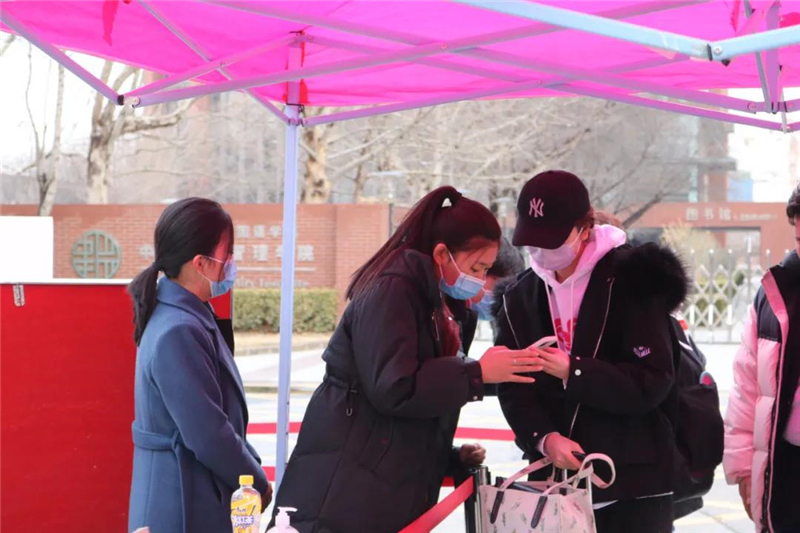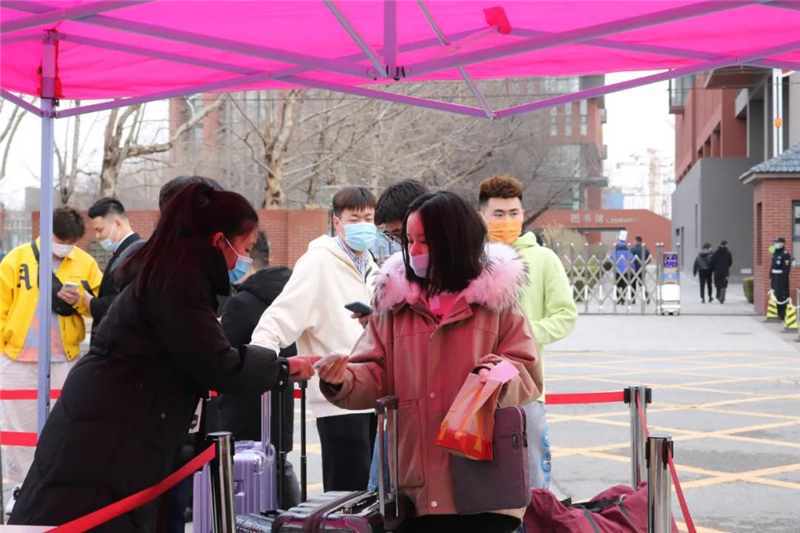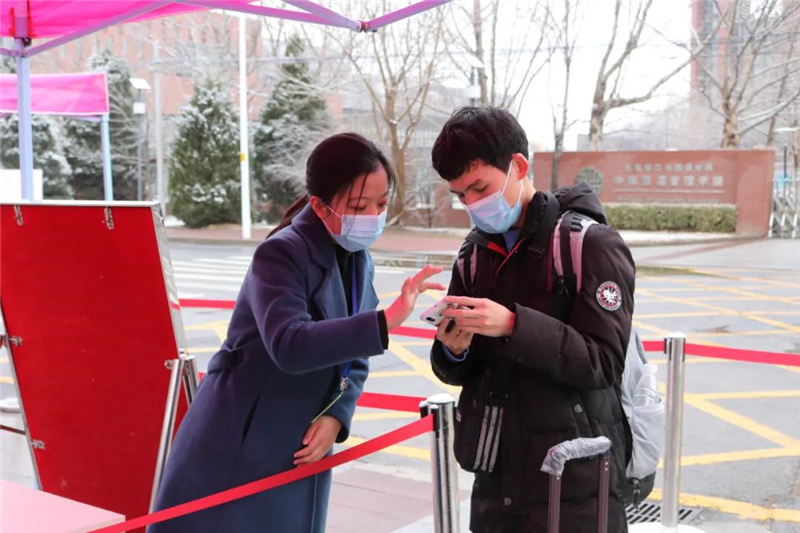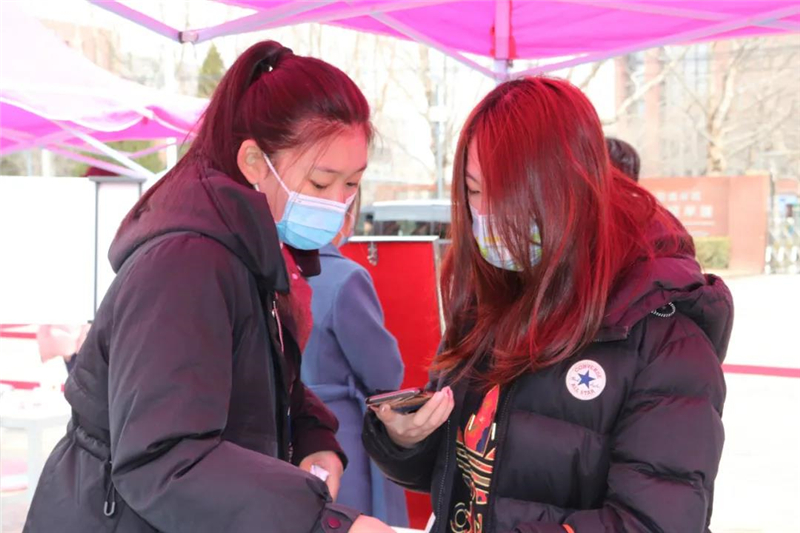 Checking the information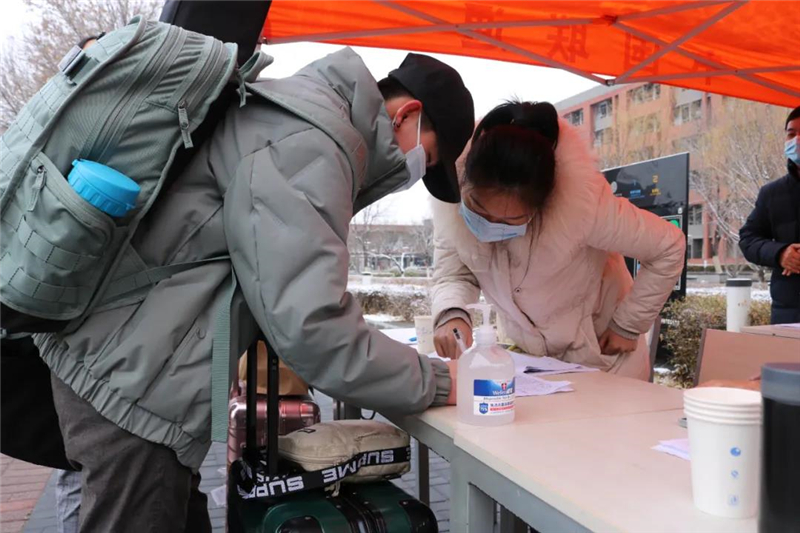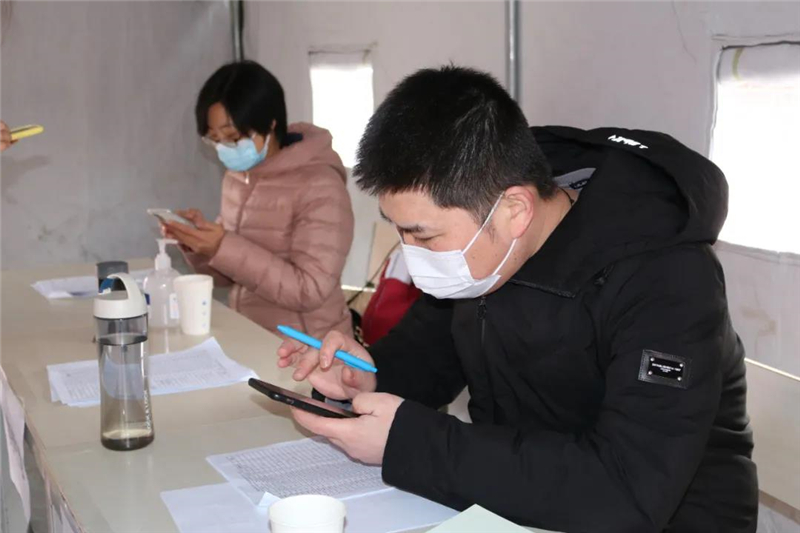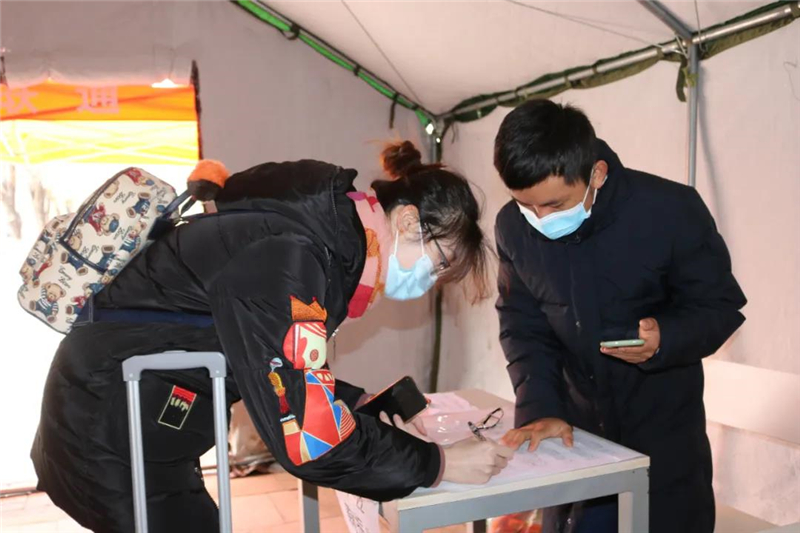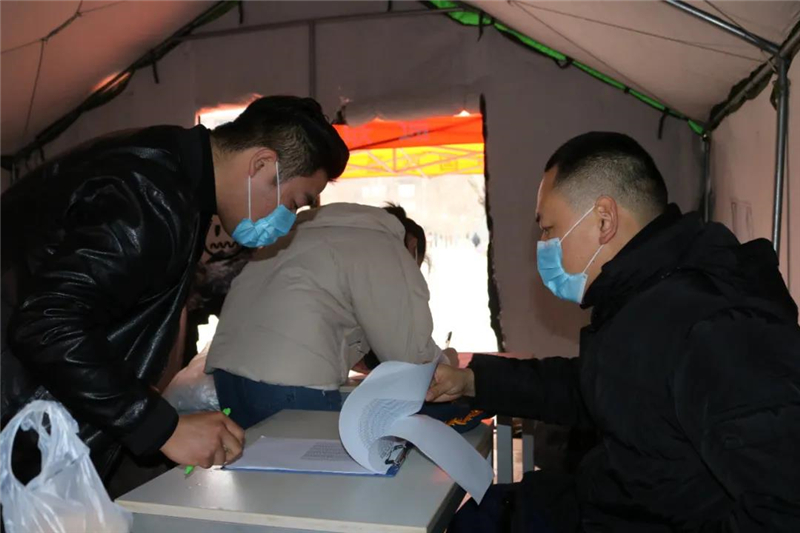 Registering information
"Welcome Home"
This greeting brought bursts of warmth to the returning students.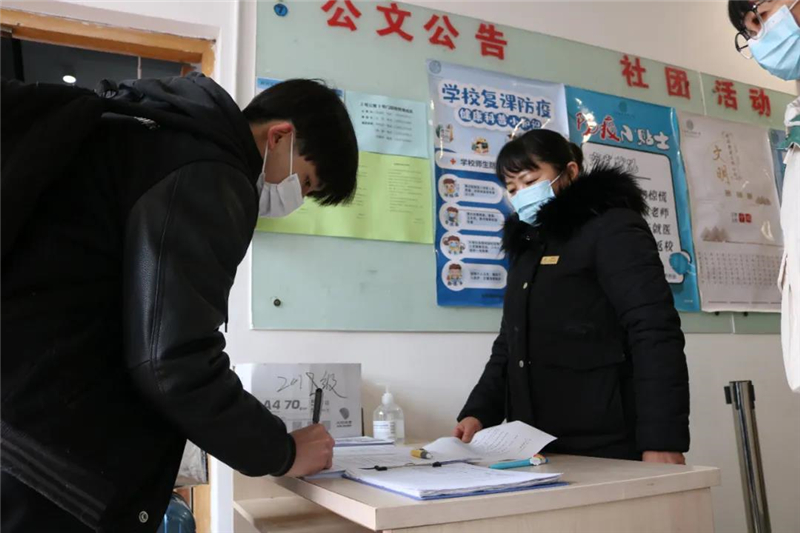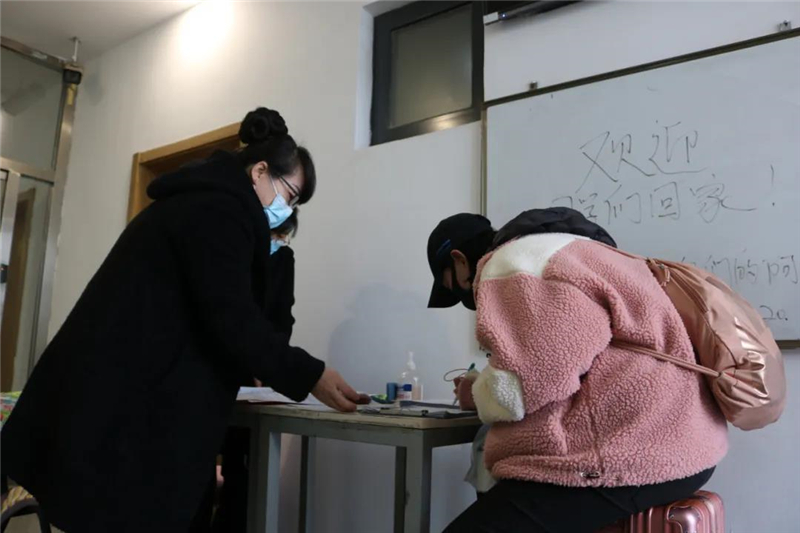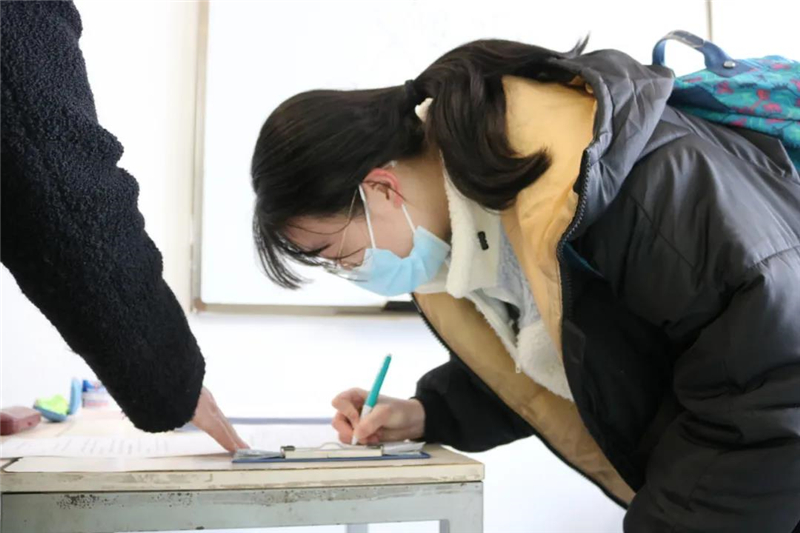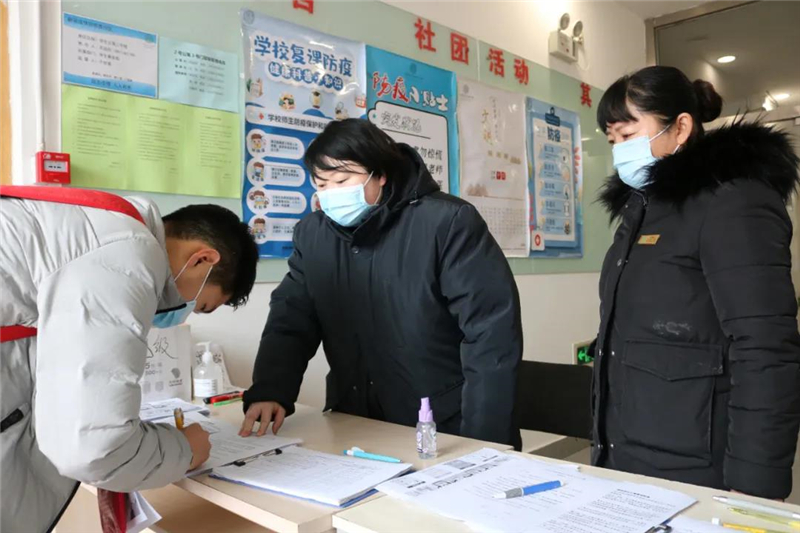 Registration before entering the dormitory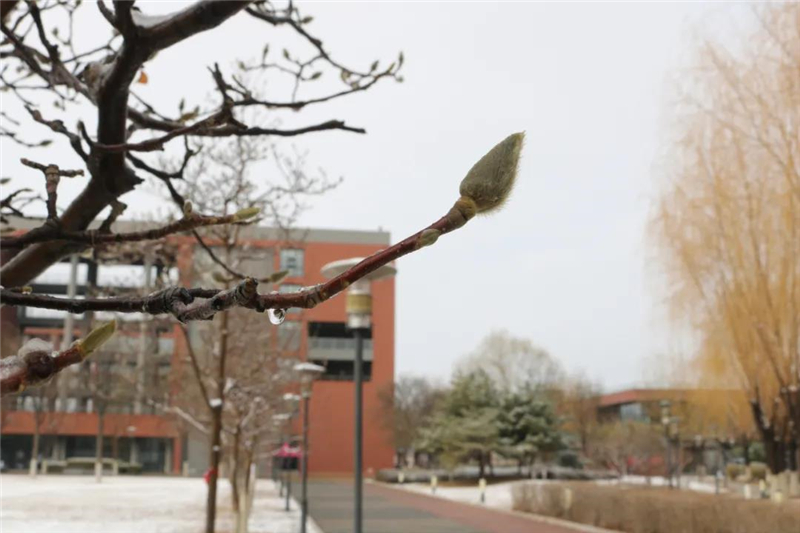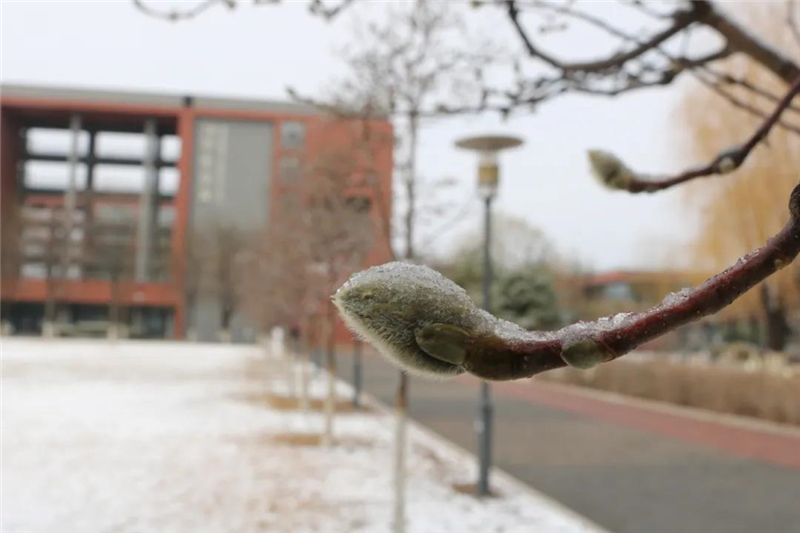 You are more beautiful in the snow.
The first day for students' returning to school coincided with a spring snow. Although it was cold, BHI showed a special scenery in the snow. The cute cats in BHI that you have been missing for a long time are waiting for you!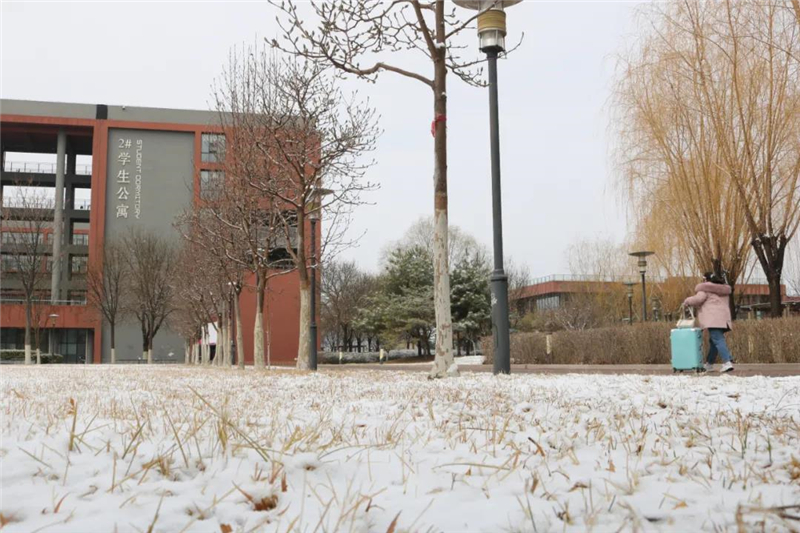 Student Apartments in the spring snow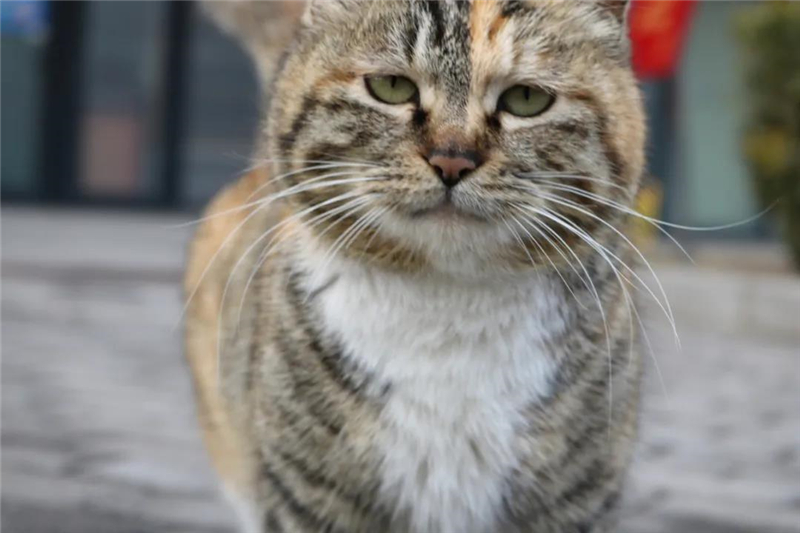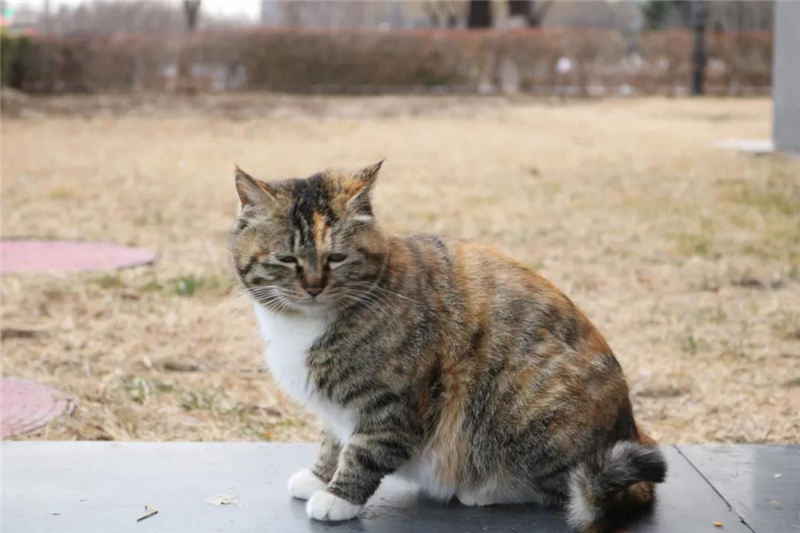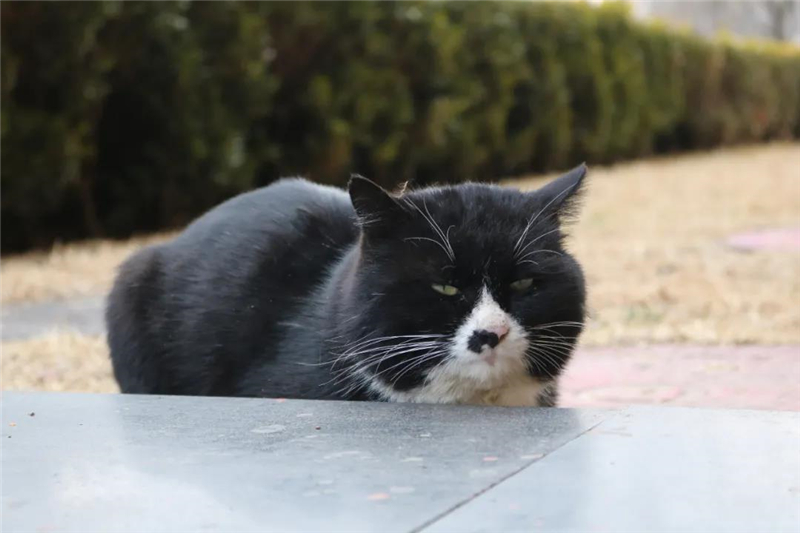 "I'm waiting for you to start the new semester!"
Photo: Huang Yilong, grade 2019
Text: Gao Yan,News Center
Editor: Meng Huanyu and Gao Yan, News Center