BHI International Exchange | Online and Offline Meetings with International Cooperation Institutions
Recently, a delegation led by Huang Zhanhua, director of business cooperation of China Office of University College of Birmingham, and Wang Rui, manager of business cooperation in East China, came to BHI for on-the-spot investigation and cooperation negotiation. Dr. Gao Songtao, president of BHI, Sun Qiao, director of Admission Affairs Department, Xu Longyang, dean of Academic Affairs Department, and relevant responsible persons attended the reception and discussion. Up to now, more than 30 BHI students have applied for the 3+1 double degree program and master degree program of the University College of Birmingham.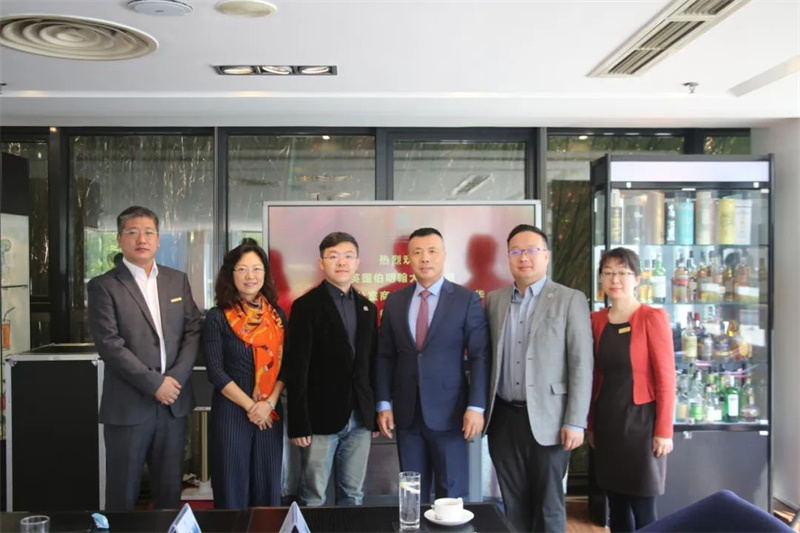 Group photo
The two schools discussed the specific situation of academic cooperation such as joint training 2+2 project for BHI students and industrial cooperation such as hotel education on-the-job training, and reached a strategic cooperation intention. Mr. Gao Songtao expressed the hope that the two schools can carry out in-depth cooperation and work together to cultivate BHI students.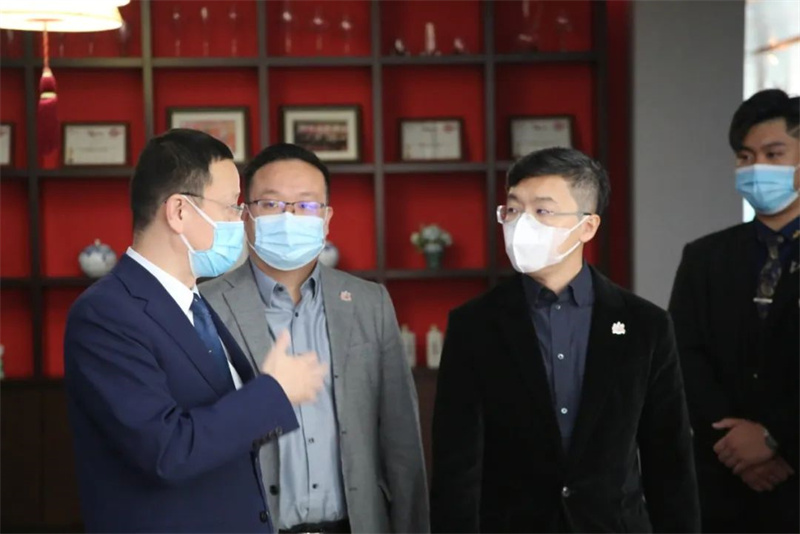 Yu Weimin introduced the characteristic practical courses of BHI to the guests
Yu Weimin, deputy dean of the Academic Affairs Department, and other relevant leaders showed the guests around the Teaching Hotel, Ruikang Leisure Care Center and other BHI characteristic practical teaching sites, and introduced the talent training mode and practical course arrangement of BHI.
Recently, Dr Jeffery Stangl, dirctor of international strategic cooperation of Macy Business School, Macy University, New Zealand and Ms Jade Zhou, business cooperation manager of the school had an online discussion with Sun Qiao, director of Admission Affairs Department of BHI, and Hu Teci, a teacher of Foreign Language Office of Academic Affairs Department. The two sides discussed and reached an agreement on student exchanges, teacher exchanges, team visits and other cooperation contents.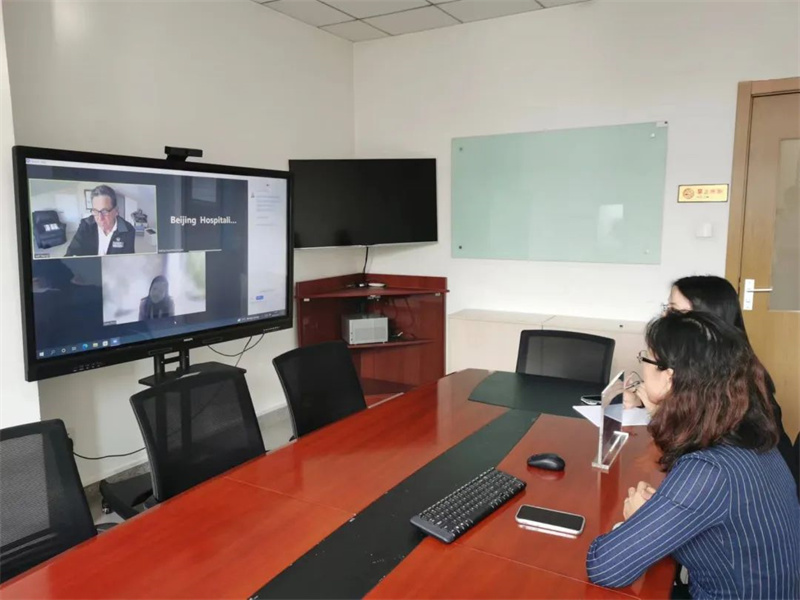 Online cooperation negotiation
BHI International Exchange Center actively seeks for broader international exchanges and cooperation, expands communication channels, improves communication levels, and deepens cooperation content, laying a solid foundation for the international development of BHI.
Text: Hu Xiuying, International Exchange Center
Picture: Zhang Taiyu, Class 2020
Typesetting: Yang Shanglin
Editor in charge: Gao Yan, News Center
Submission Email: news@bhi.edu.cn