11 Provinces, 16 Cities, 8 Major Industries, over 160 Enterprises, and over 2000 Job Positions!
Strong recovery momentum in the cultural and tourism industry
On May 3rd, the Ministry of Culture and Tourism announced the situation of the cultural and tourism market during the May Day holiday in 2023: a total of 274 million domestic tourism trips were made nationwide, an increase of 70.83% year-on-year. According to comparable standards, it has recovered to 119.09% of that in the same period of 2019. The domestic tourism revenue reached 148.56 billion yuan, a year-on-year increase of 128.90%, and recovered to 100.66% of that in the same period of 2019 according to comparable standards. The national holiday market is generally safe, stable, and orderly, with a rich supply of cultural and tourism products, and a strong recovery momentum in the cultural and tourism industry.
As BHI serves as an outstanding college for the hotel and pan-service industry, BHI Career Center continues to explore internship positions for students, constantly upgrading concepts and actions, scientifically designing and meticulously planning, laying a solid foundation for students' internships.
# Exciting offers
On May 18th, the internship job fair for students of Class 2022 was successfully held in the library of BHI. Over 2000 job positions were provided for 677 students of Class 2022 by over 160 enterprises from 16 cities of 11 provinces, including Beijing, Shanghai, and Guangzhou. The positions cover 8 industries including high-end hotels, luxury goods, commerce, real estate, high-end property, health service industry, high-end catering, and media.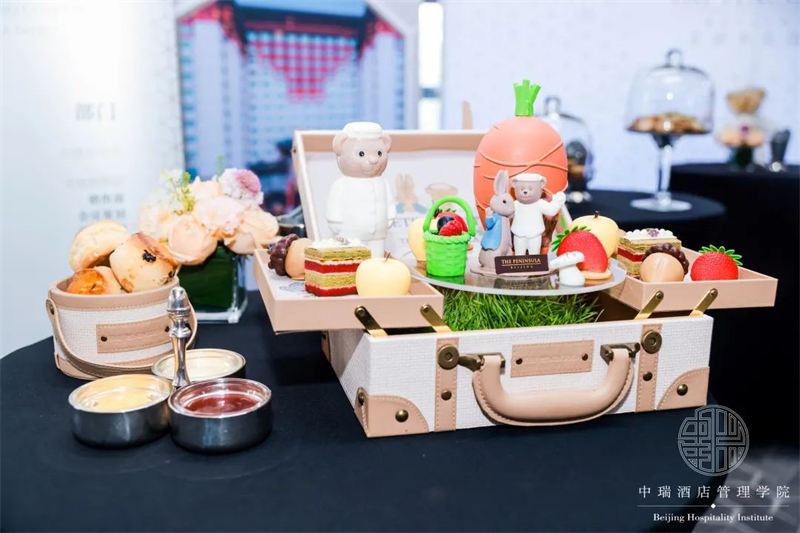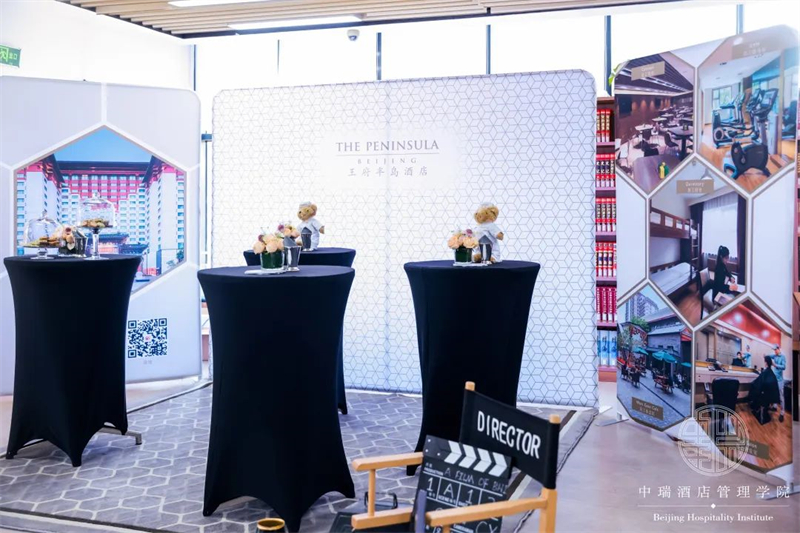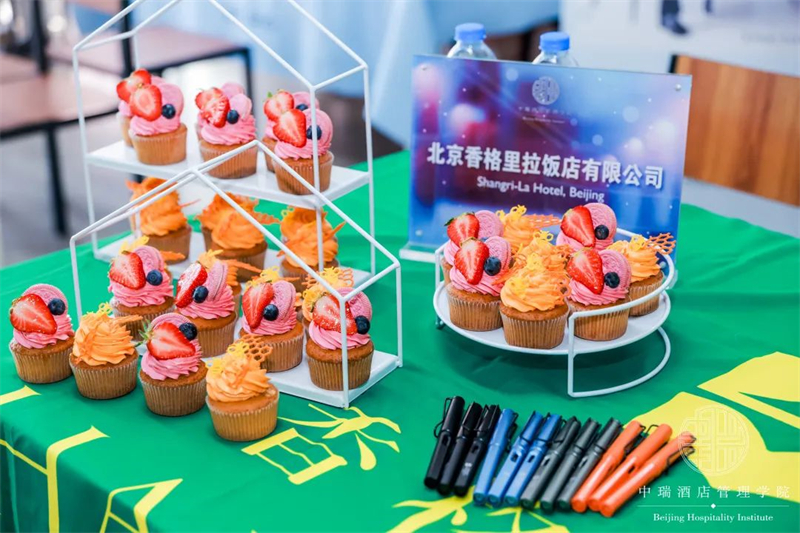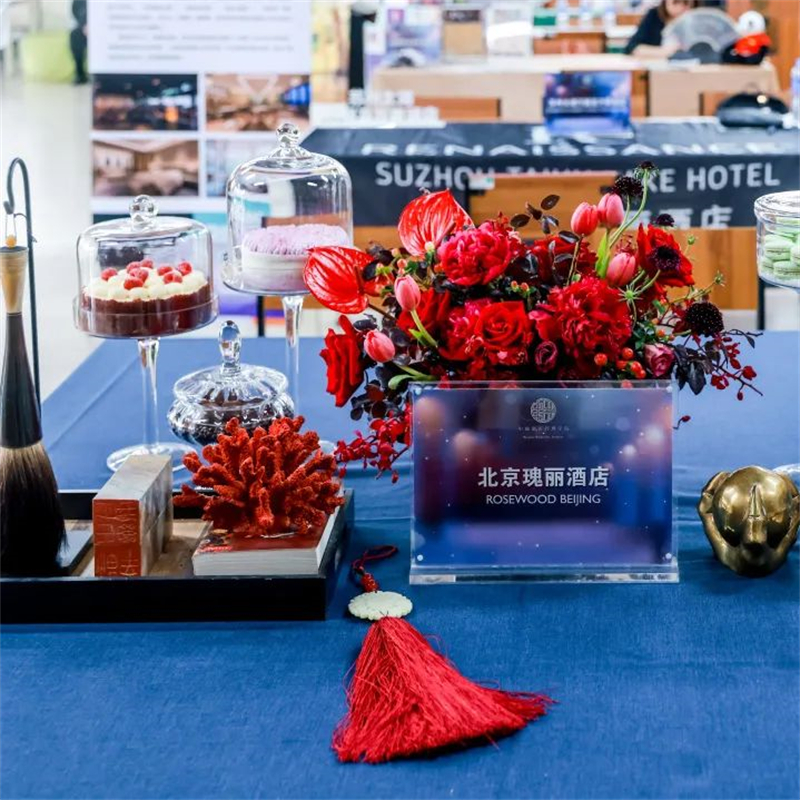 Exquisite display of some enterprises and hotels
Queuing up for entry
On the day of the internship job fair, all students strictly followed the code of conduct of BHI and gathered at the entrance of the library in business attire, holding items with their left hand, and queuing up to enter. Teachers of the Student Affairs Department carefully checked the students' appearance and code of conduct before they enter the site to ensure that they show their best to the interviewers.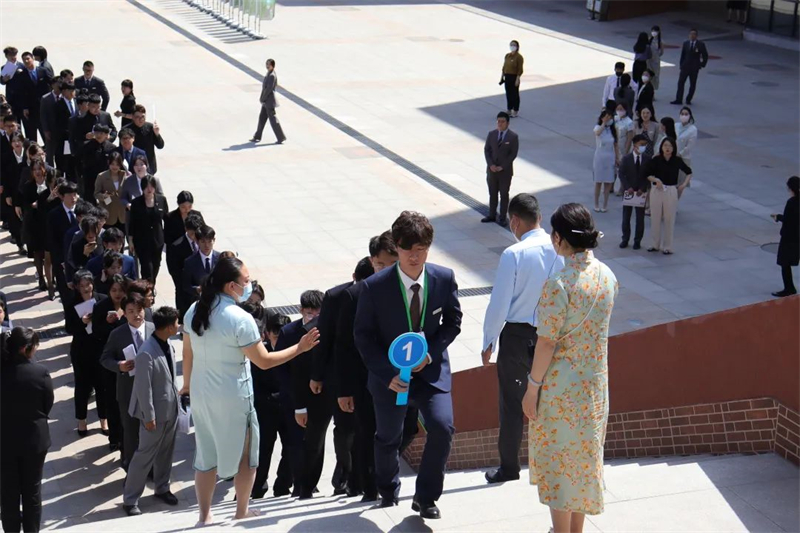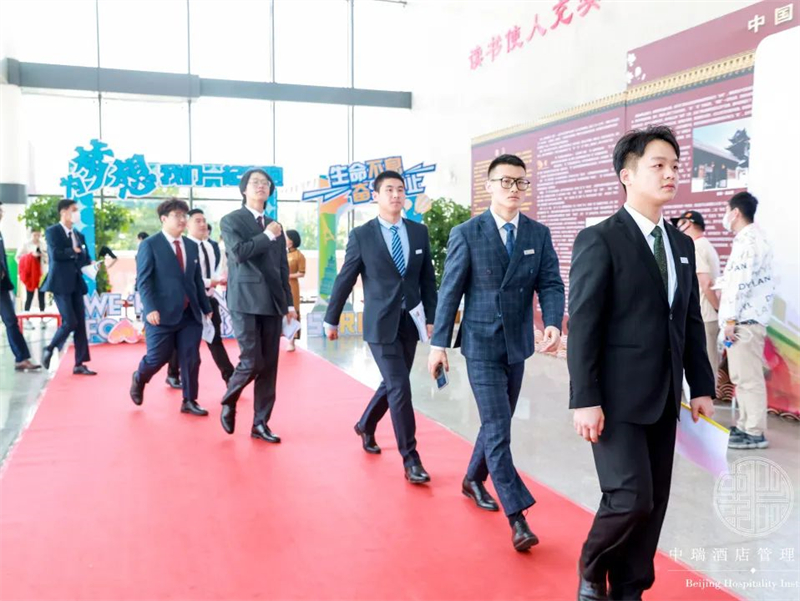 Students' interview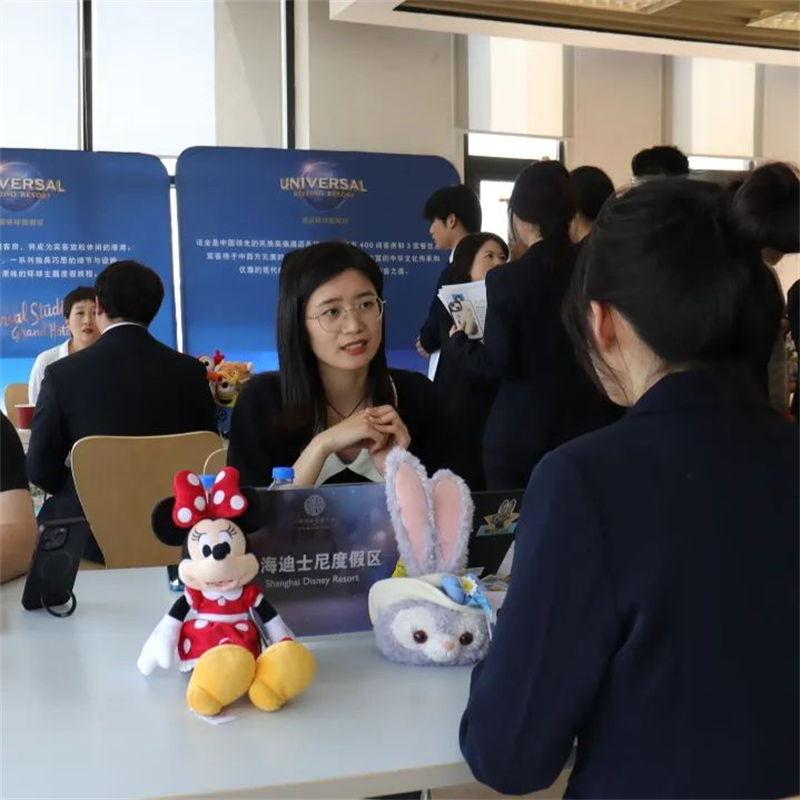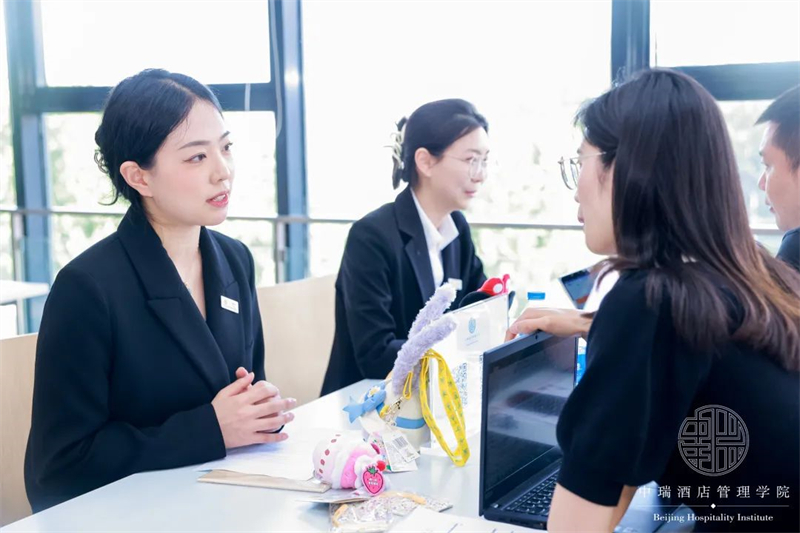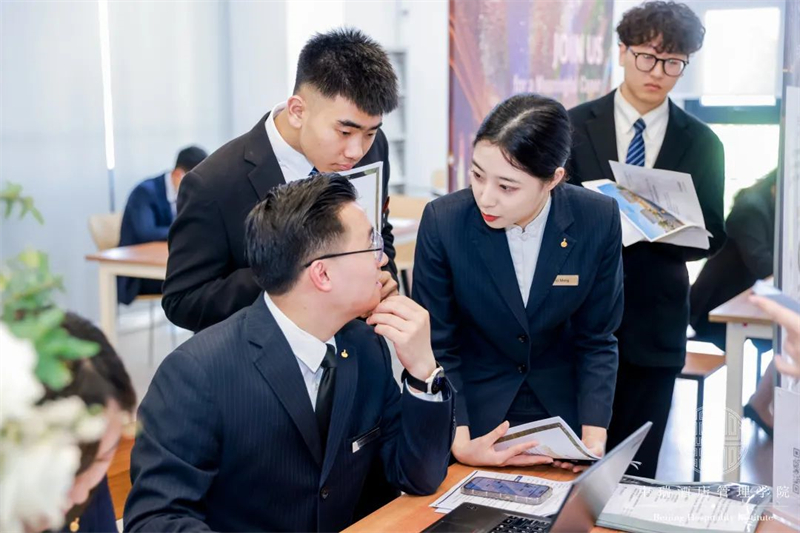 BHI leaders came to show support to the students
On the day of the internship job fair, Mrs. Xin Tao, secretary general of the China Tourism Hotel Industry Association and general supervisor of BHI, Dr. Gao Songtao, president of BHI, as well as other school leaders, professional teachers, counselors, etc., came to the site to communicate and exchange ideas with the cooperating enterprises, so that to understand the interview situation of the students. At the same time, they show their encouragement and support to the students, and answer questions from them to help them achieve their desired OFFER.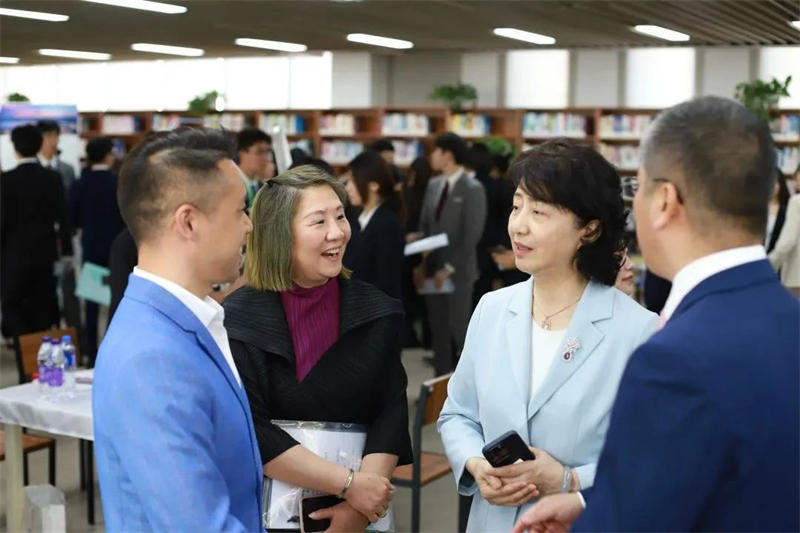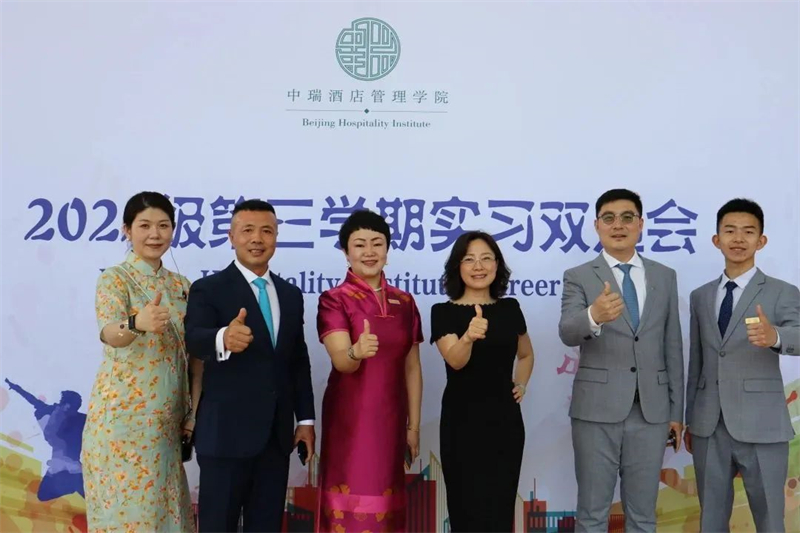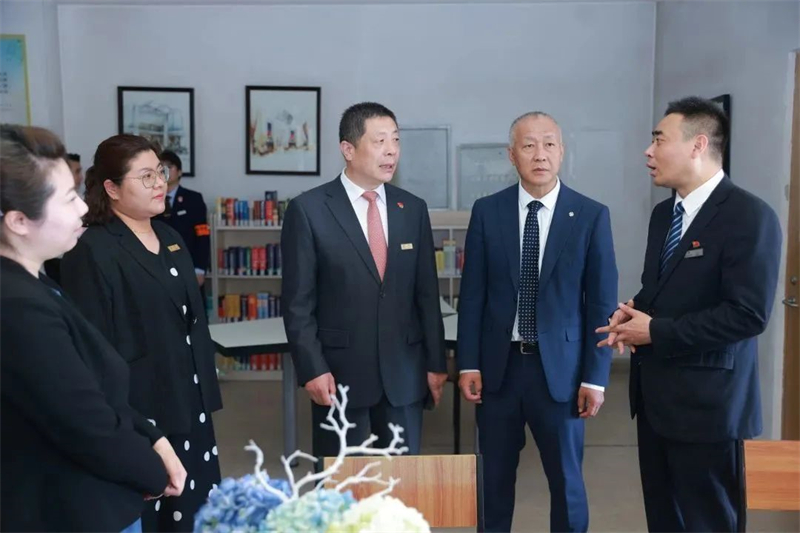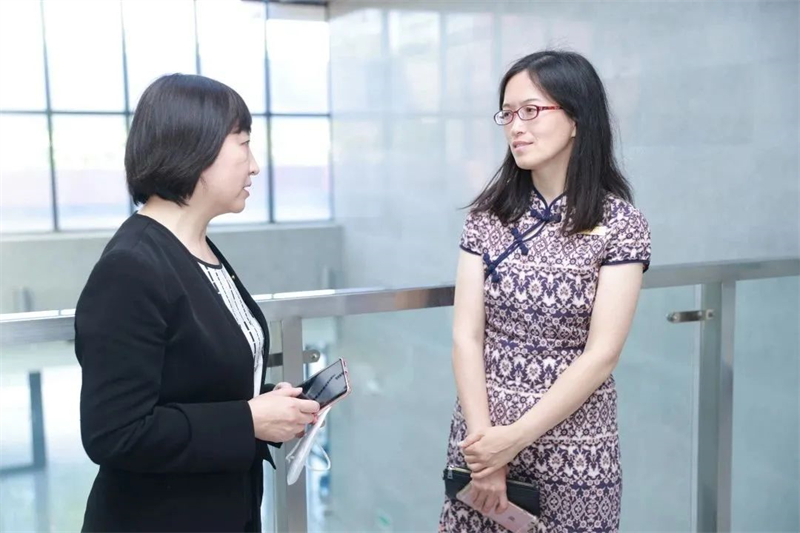 Harvest an exciting offer
After careful position selection and active interviews, the students of Class 2022 all received their desired offers. They said that having interview is also a kind of learning, and they have benefited a lot from communicating with excellent business leaders, and they have more clear career planning, and have an objective understanding of their own abilities and shortcomings.
Cai Fangfei, student of Class 2022
Thanks to BHI for building a platform for us. Making a choice among these high-quality enterprises has given me new goals and plans for my future career development. Thanks to the teachers who have served us wholeheartedly during the internship job fair. It is your dedication that has allowed us to gain more. I like taking challenges and ultimately I decide to be a sales intern. This job meets my personality and satisfies my original intention of exercising and refining myself. I hope that through this internship, I can learn more and lay a solid foundation for the future!
Wen Xinyue, student of Class 2022
At this moment, I am very happy and nervous, even though I finally got the offer I love! As this is my first time signing up for a internship job fair, I was not familiar with the process of it. Fortunately, the teachers and senior students on site helped me solve the problem in a timely manner. I have been offered the position of guest relations director this time because I am willing to solve different problems for different guests and exercise myself during this process. I also hope to further improve my oral English and logical thinking skills through this internship.
Chen Keyu, student of Class 2022
This internship job fair allowed me to experience the corporate culture of different enterprises and honed my interview communication skills. In the coming internship, I hope to improve my communication skills and oral English. I think sincerity and adaptability are the most important factors, and I hope to exercise my professional skills and enhance my professional literacy in the internship.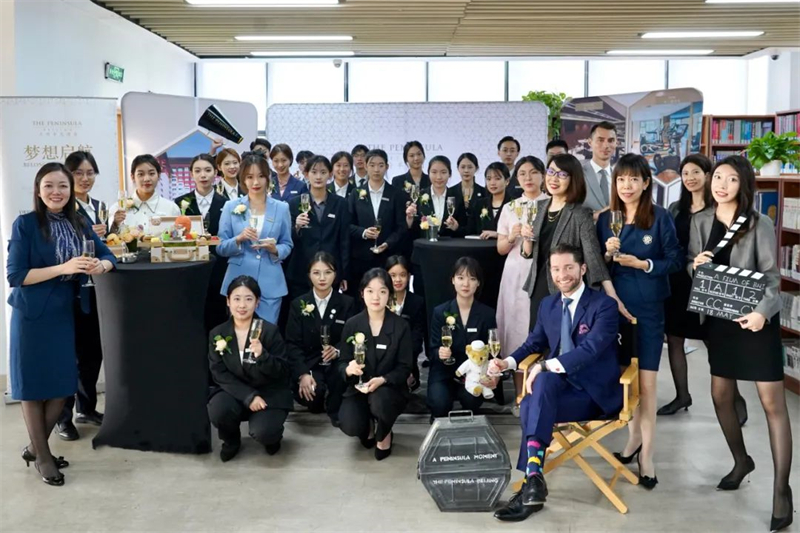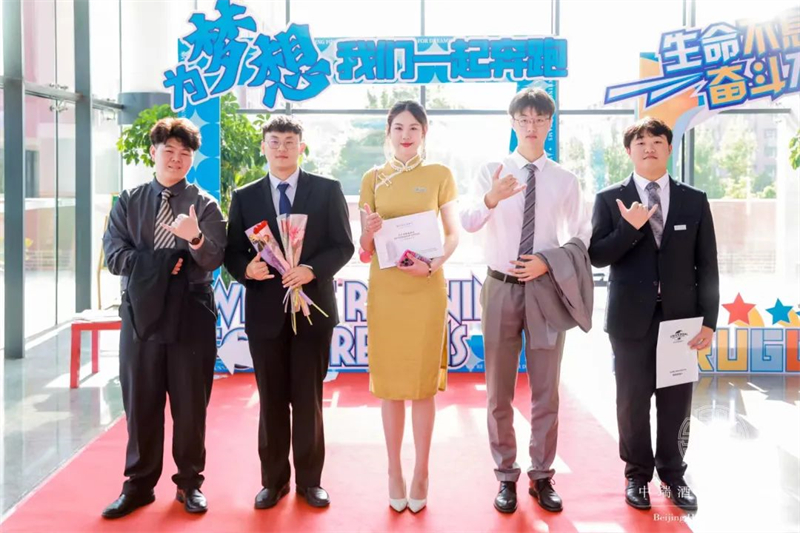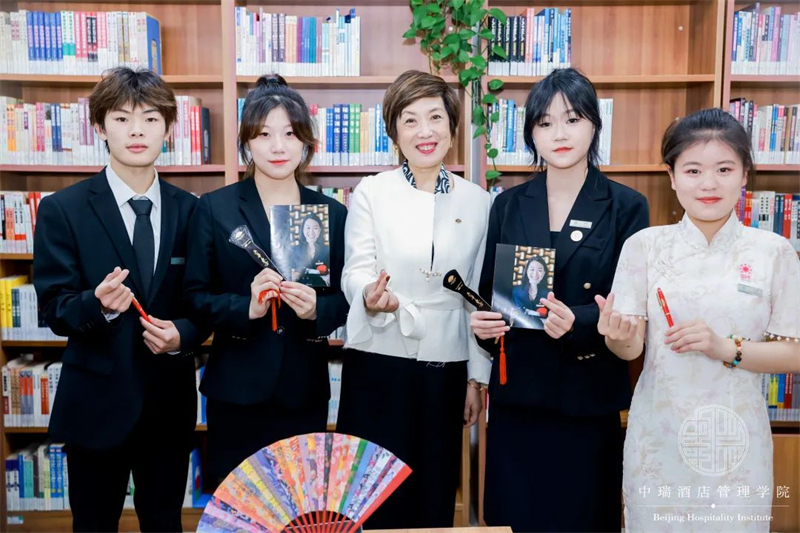 Internship during
the
college
period
can help students broaden their horizons, hone their skills, enrich their experiences, enhance their professional competitiveness, and deepen their understanding of their profession during the internship
.
It
is a process of applying learned
knowledge and skills
, understanding society and the workplace, and also strengthening self-management and self-
cognition
.
H
ope
all of the students
can have clear goals, be down-to-earth, and successfully complete various internship tasks during the internship.